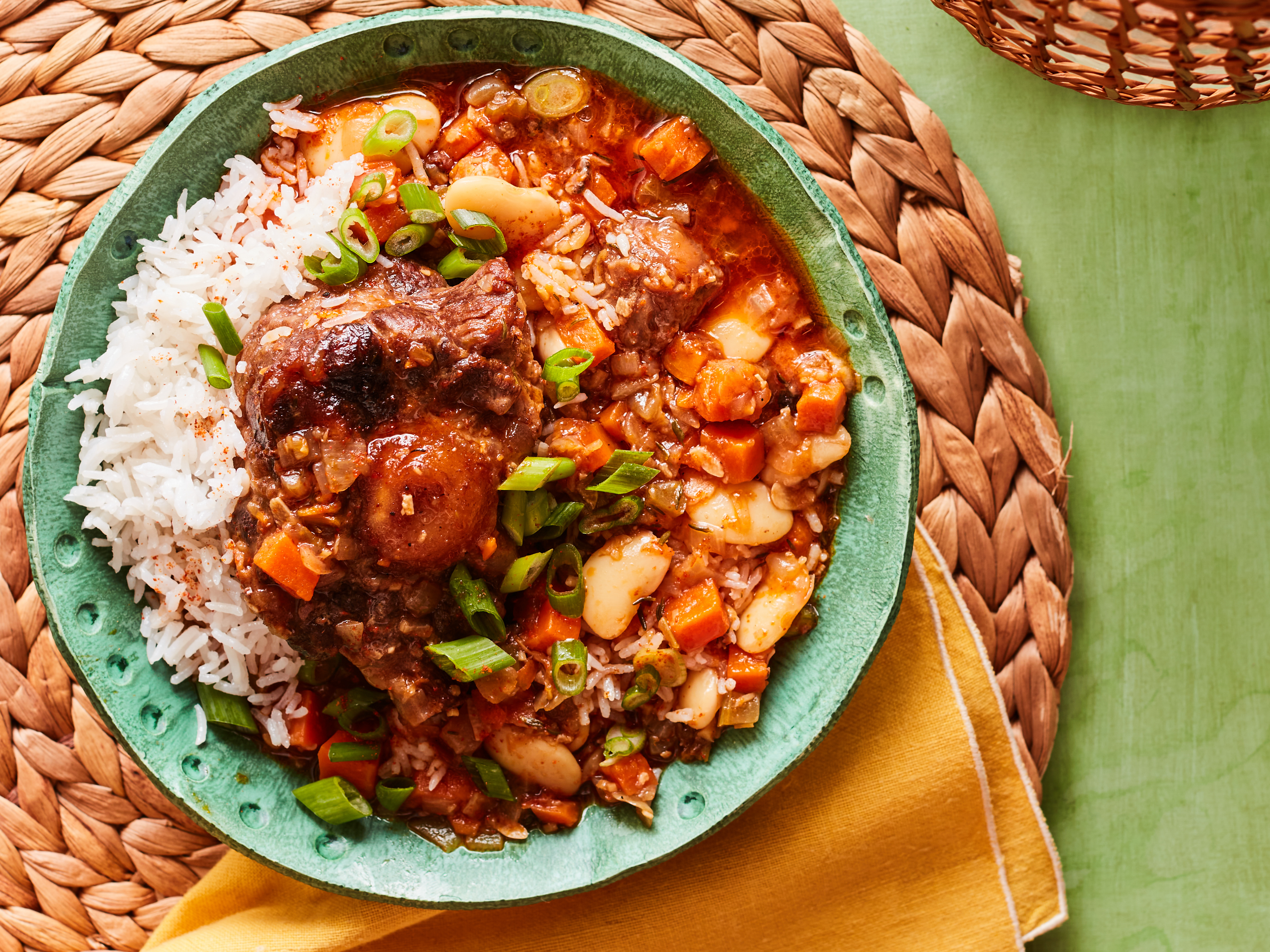 Photo By: Matt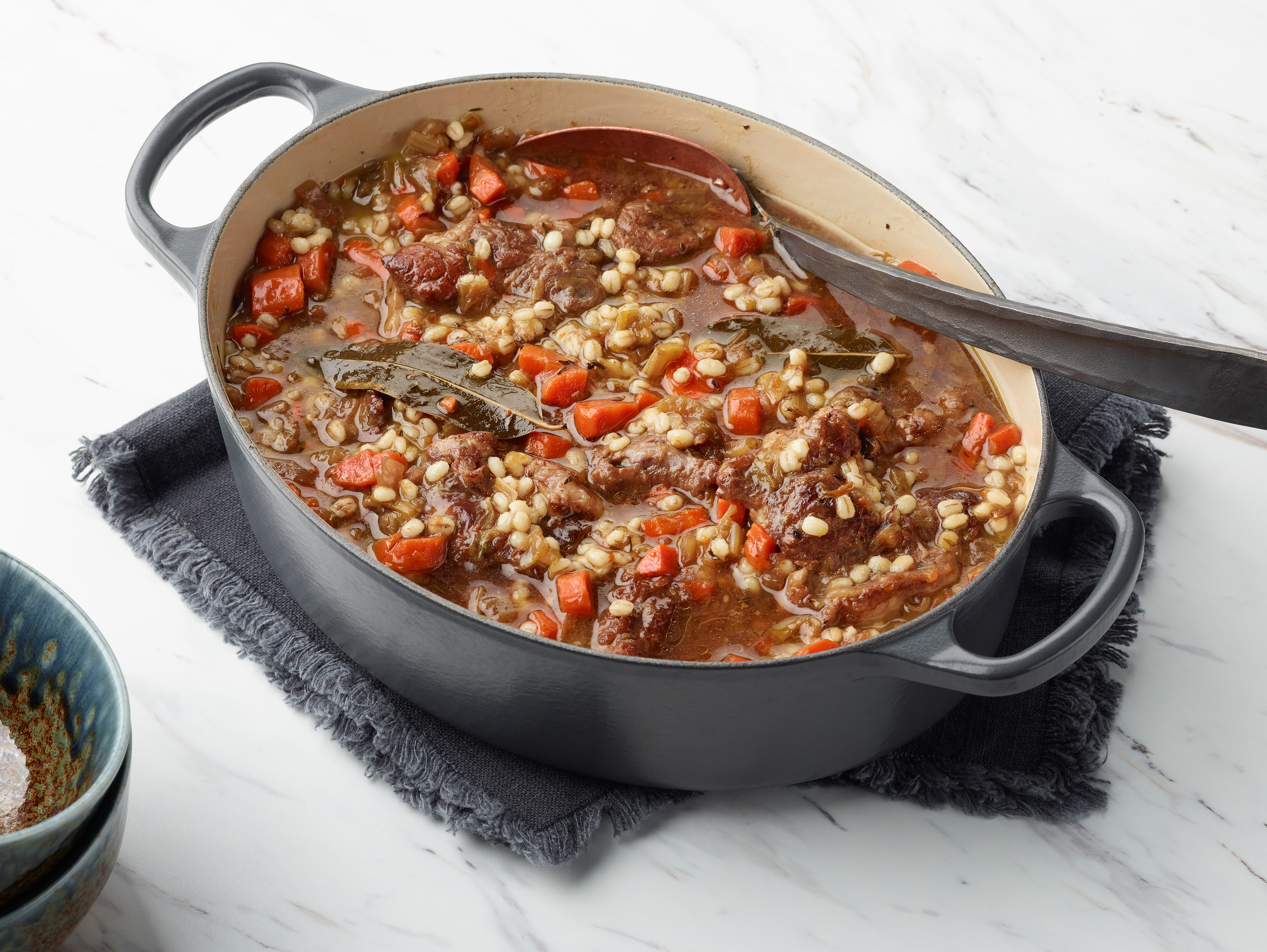 Photo By: Renee Comet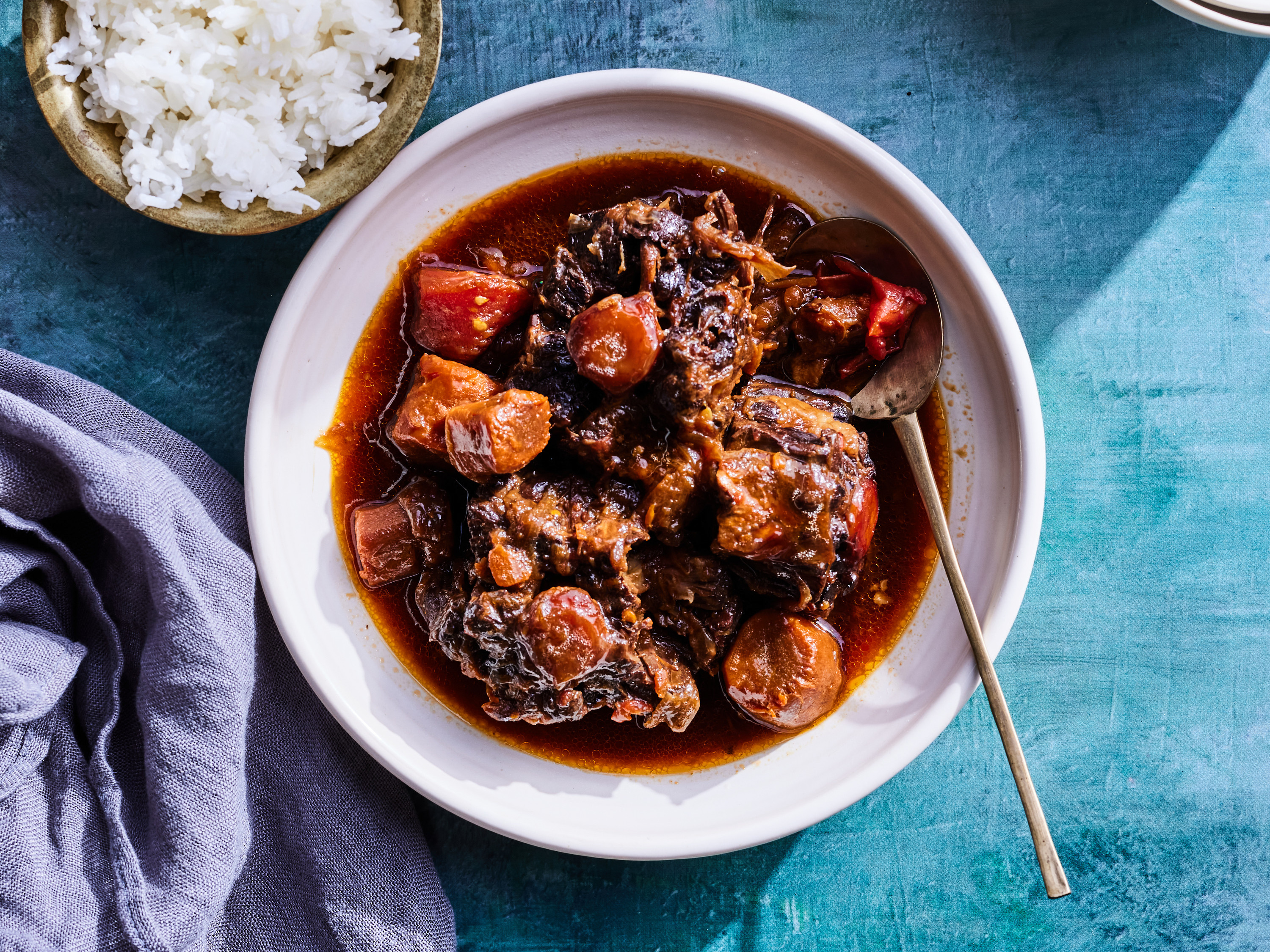 Photo By: Matt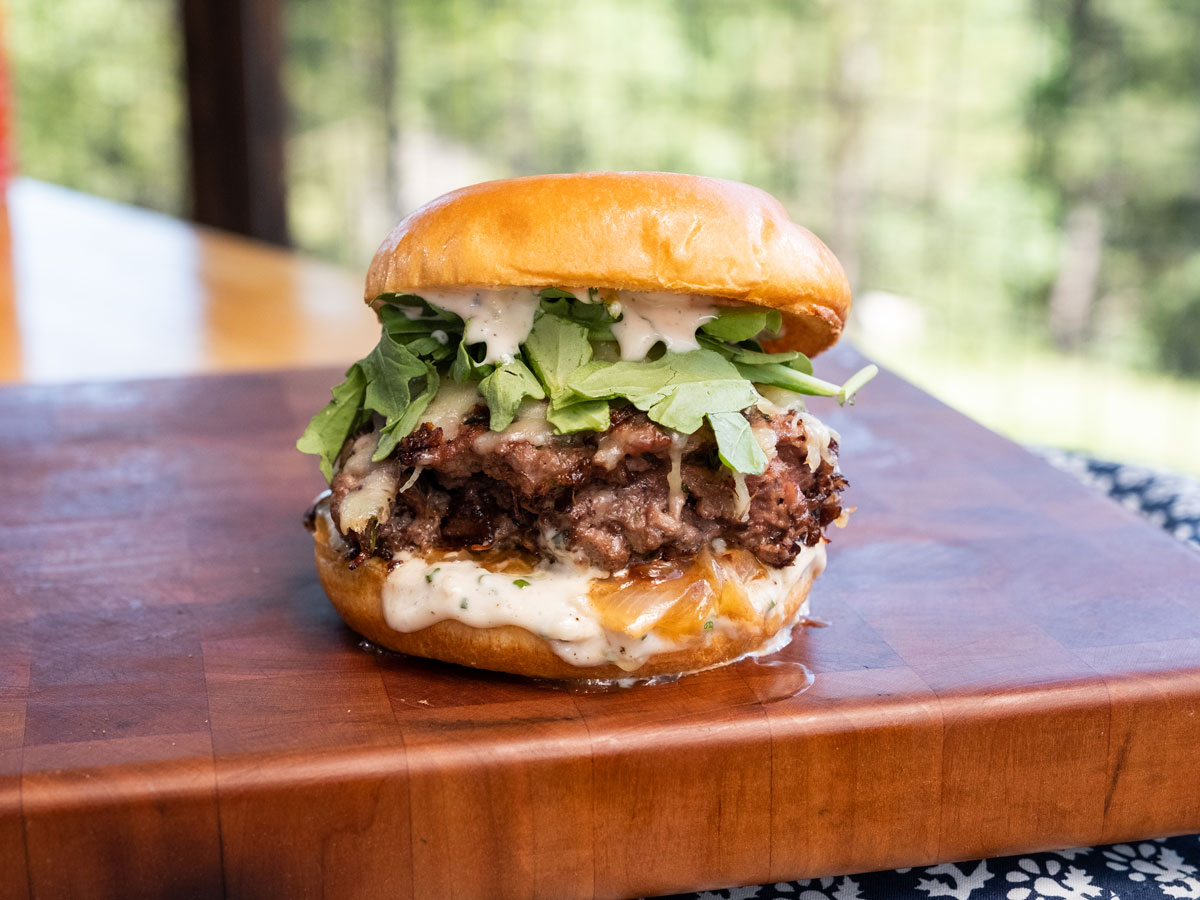 Photo By: David Moir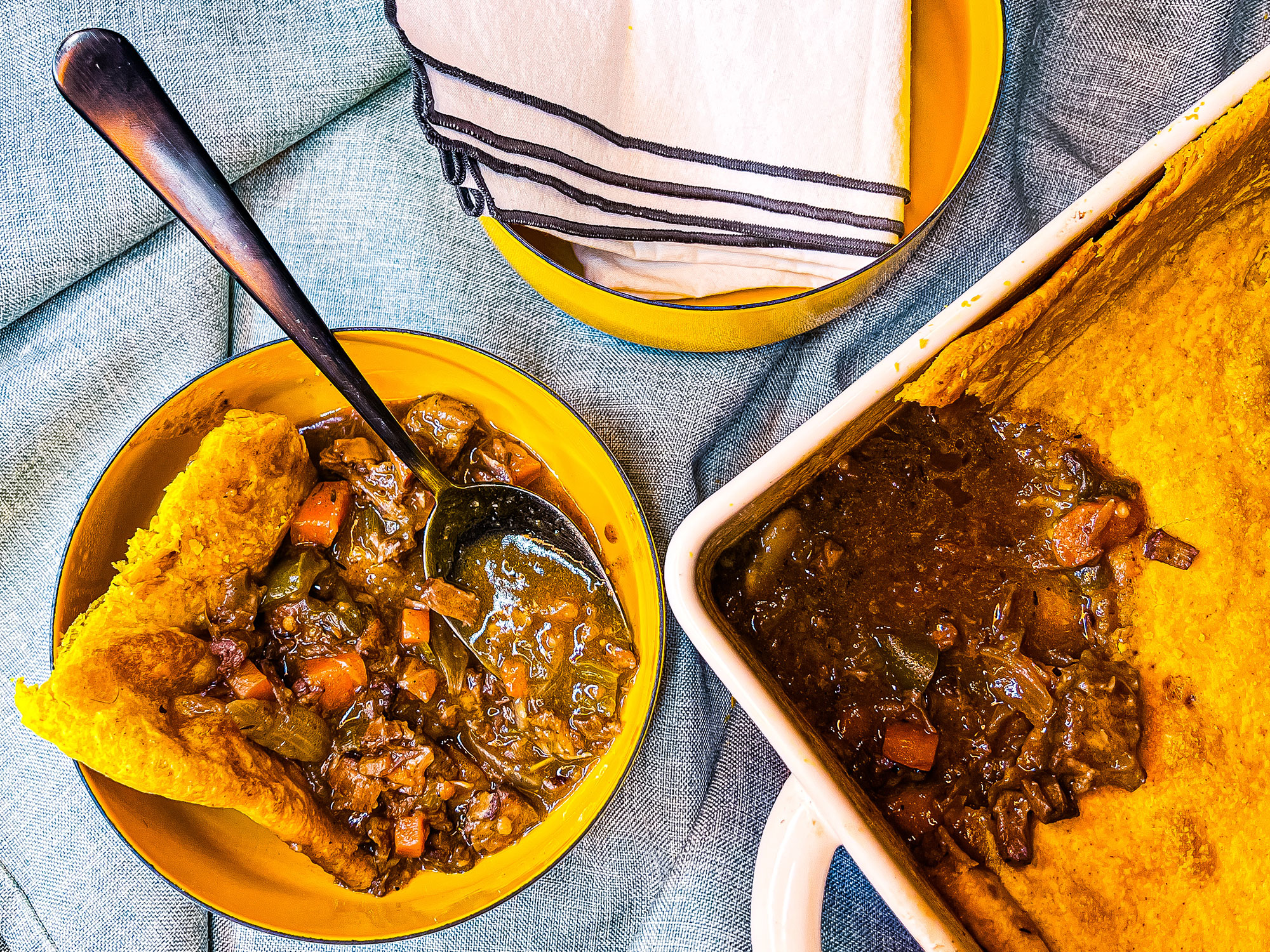 Photo By: Will Coleman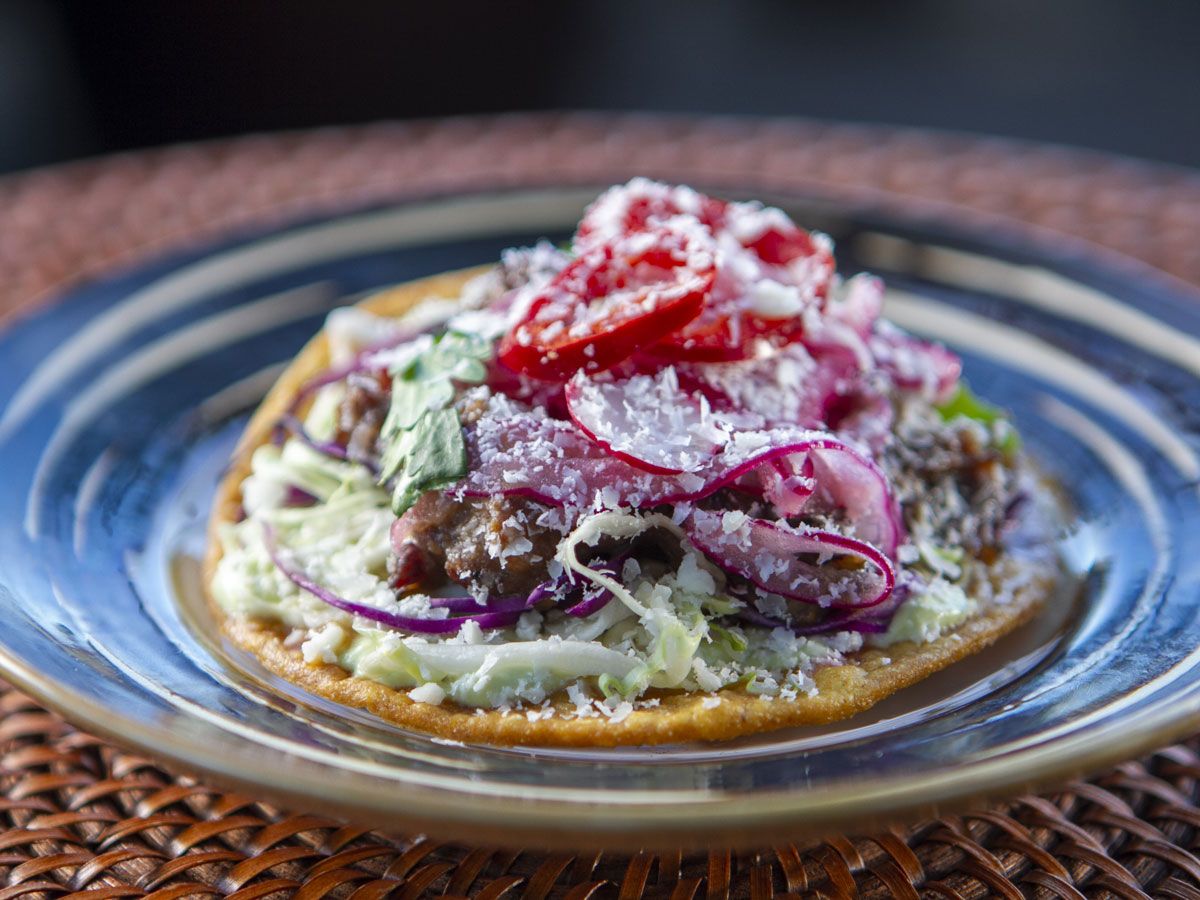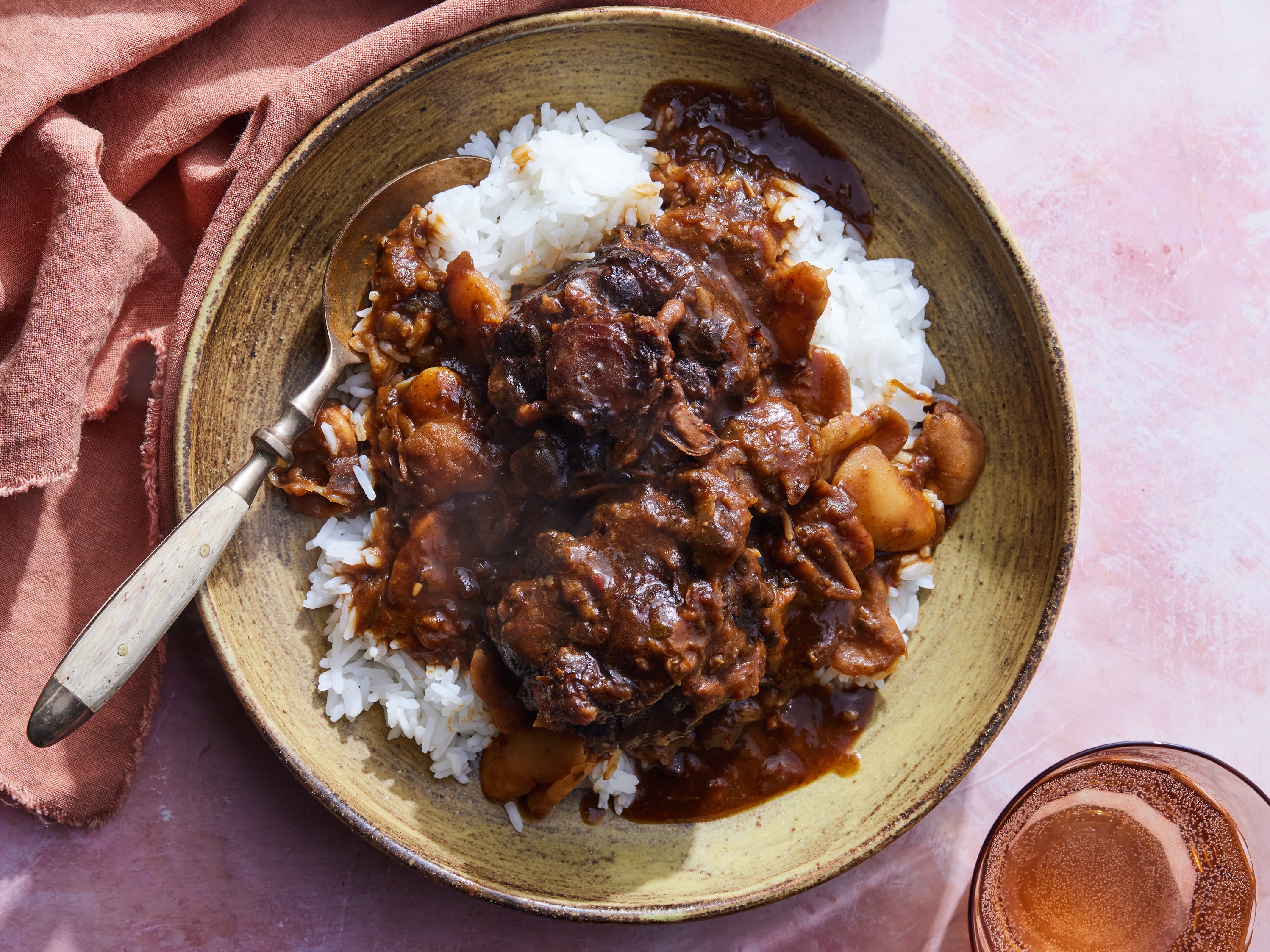 Photo By: Matt Armendariz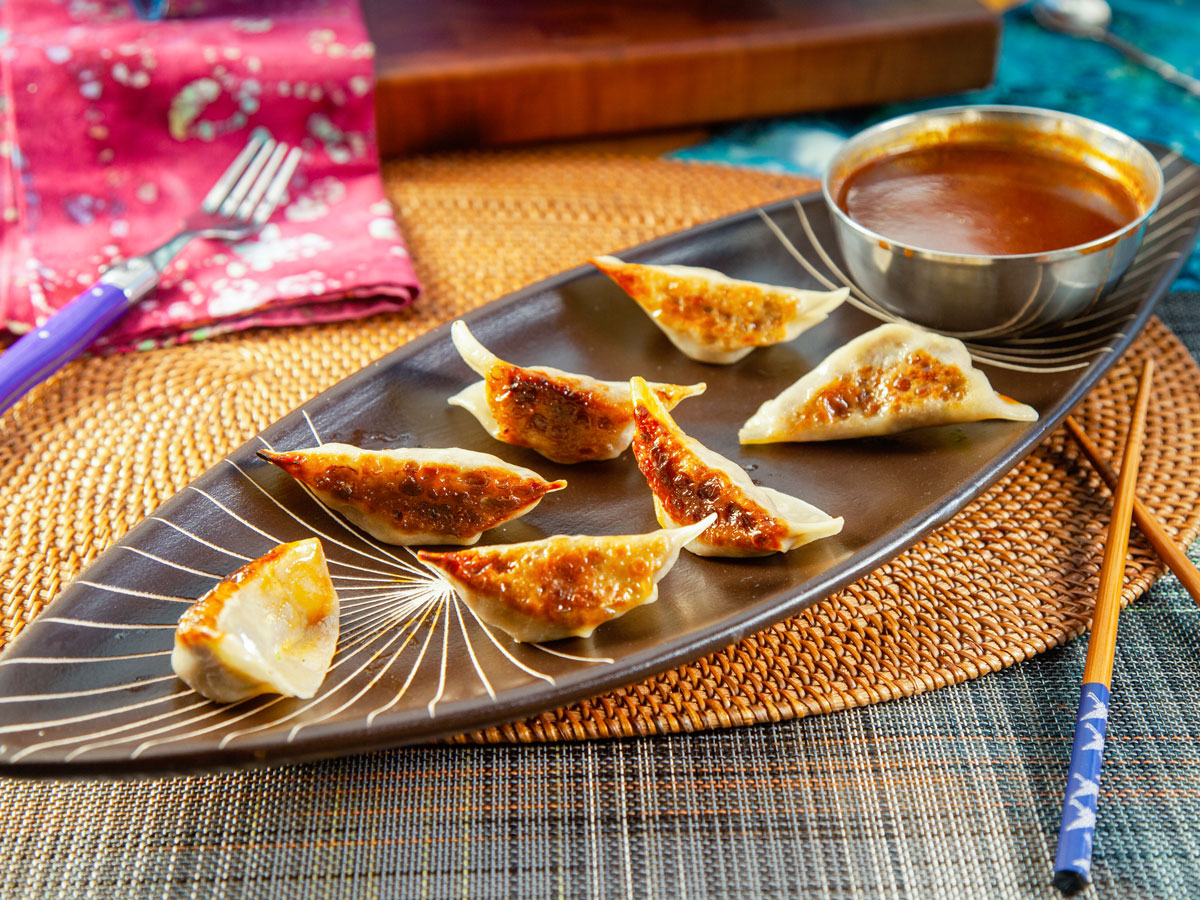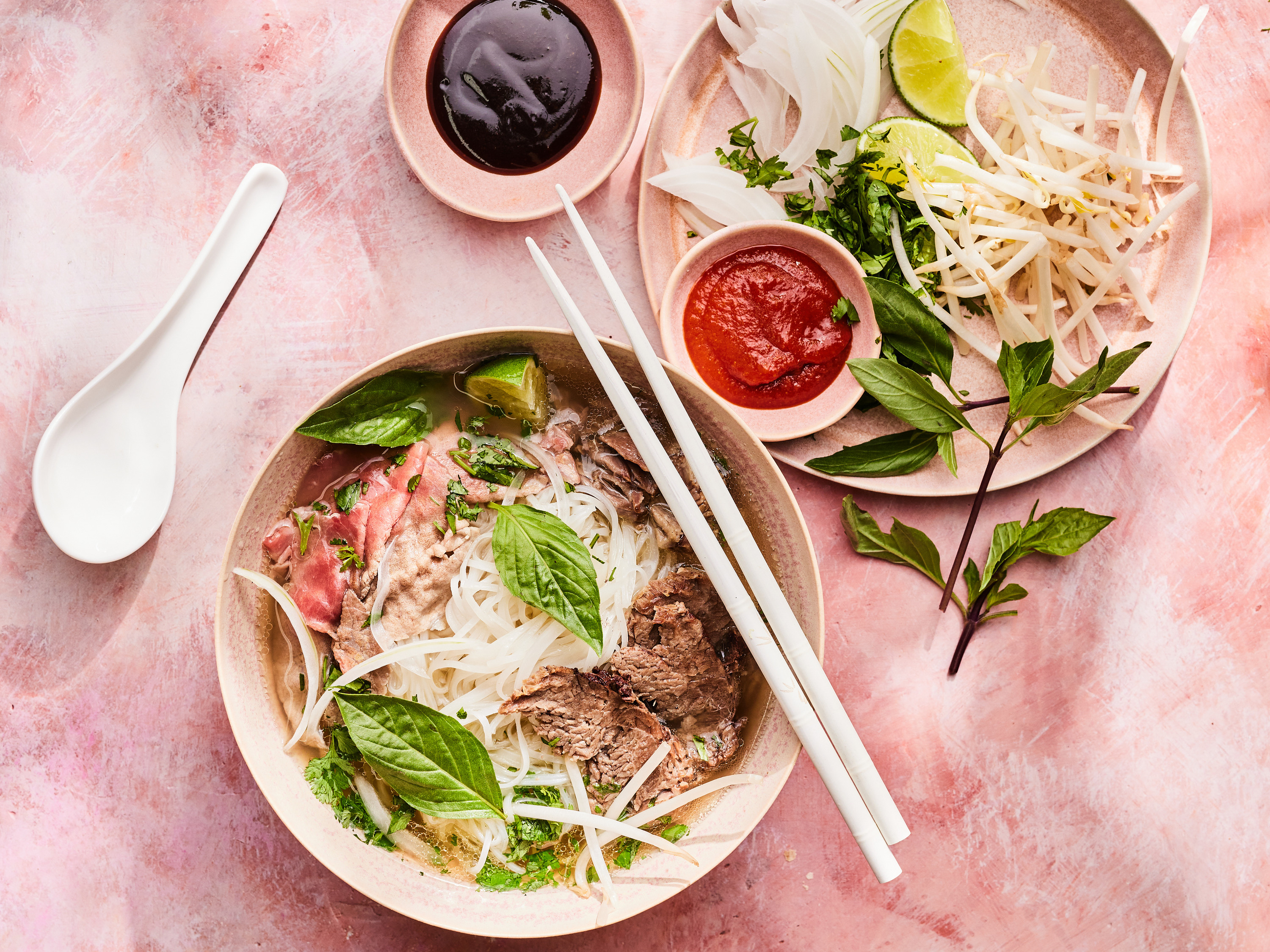 Photo By: Matt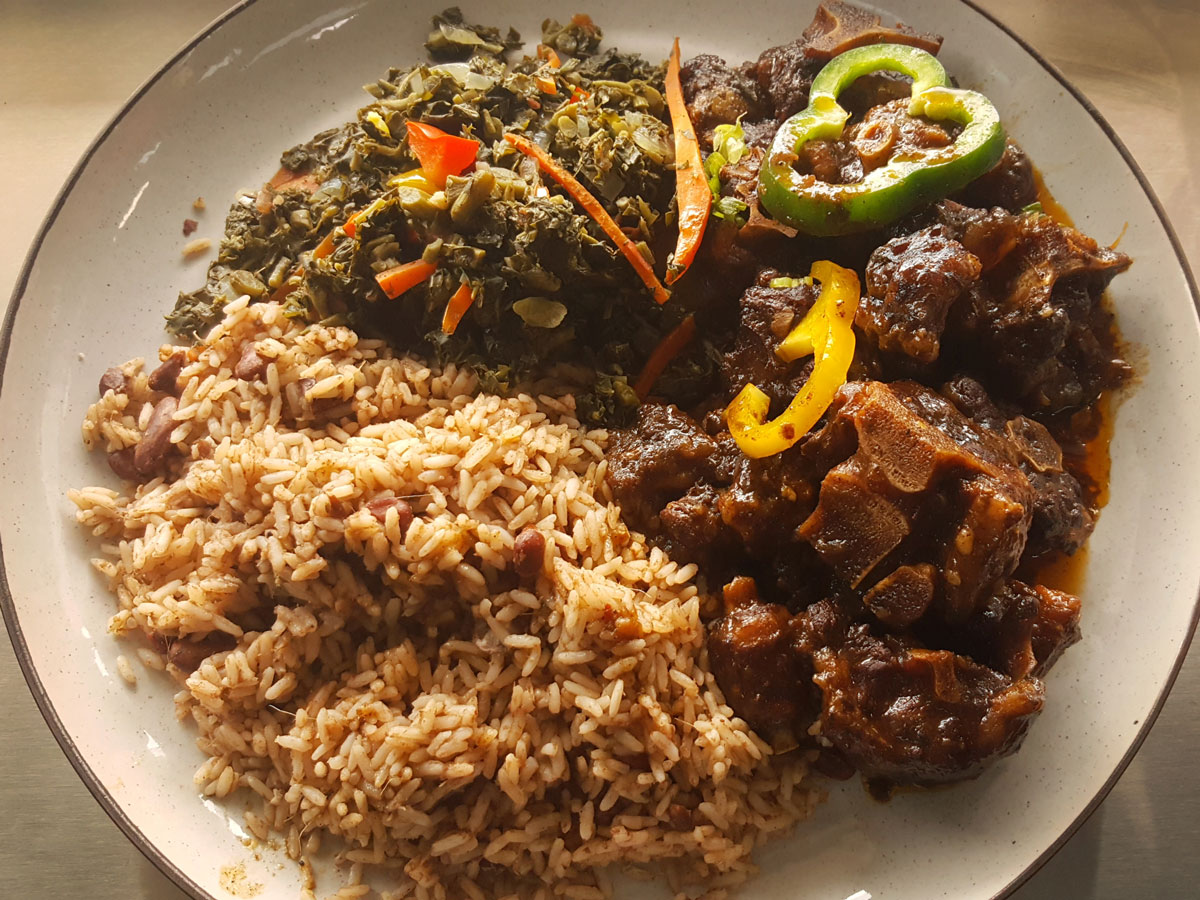 Photo By: Citizen Pictures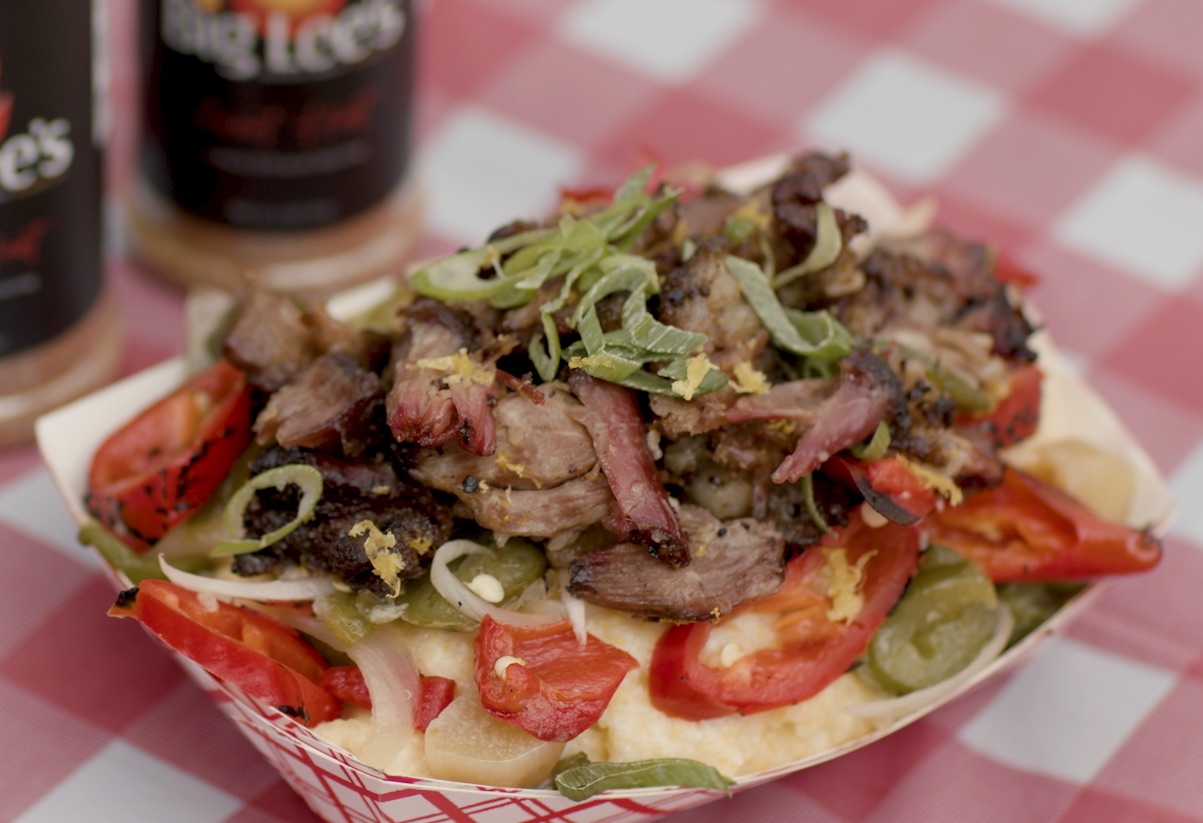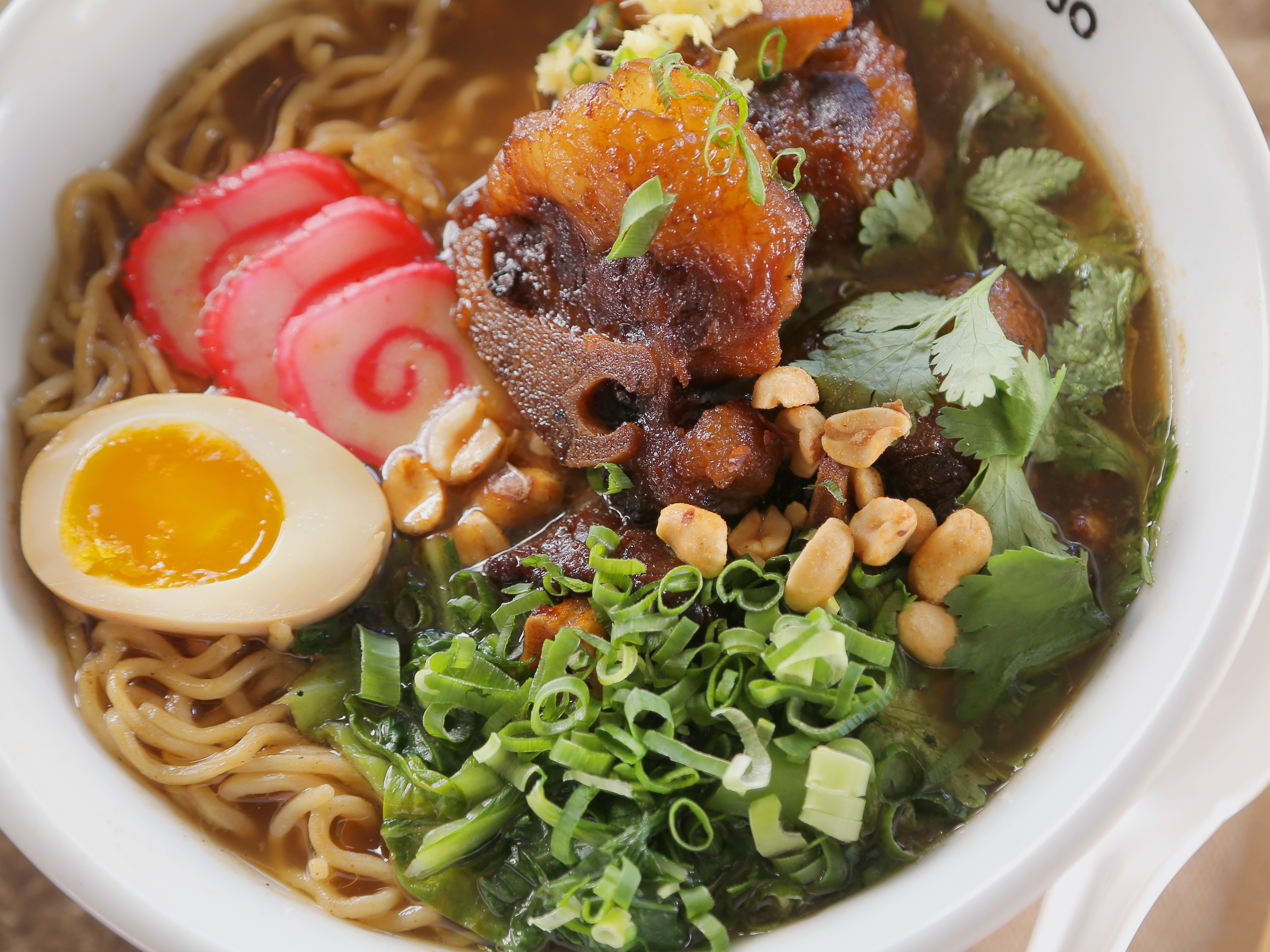 Photo By: Citizen Pictures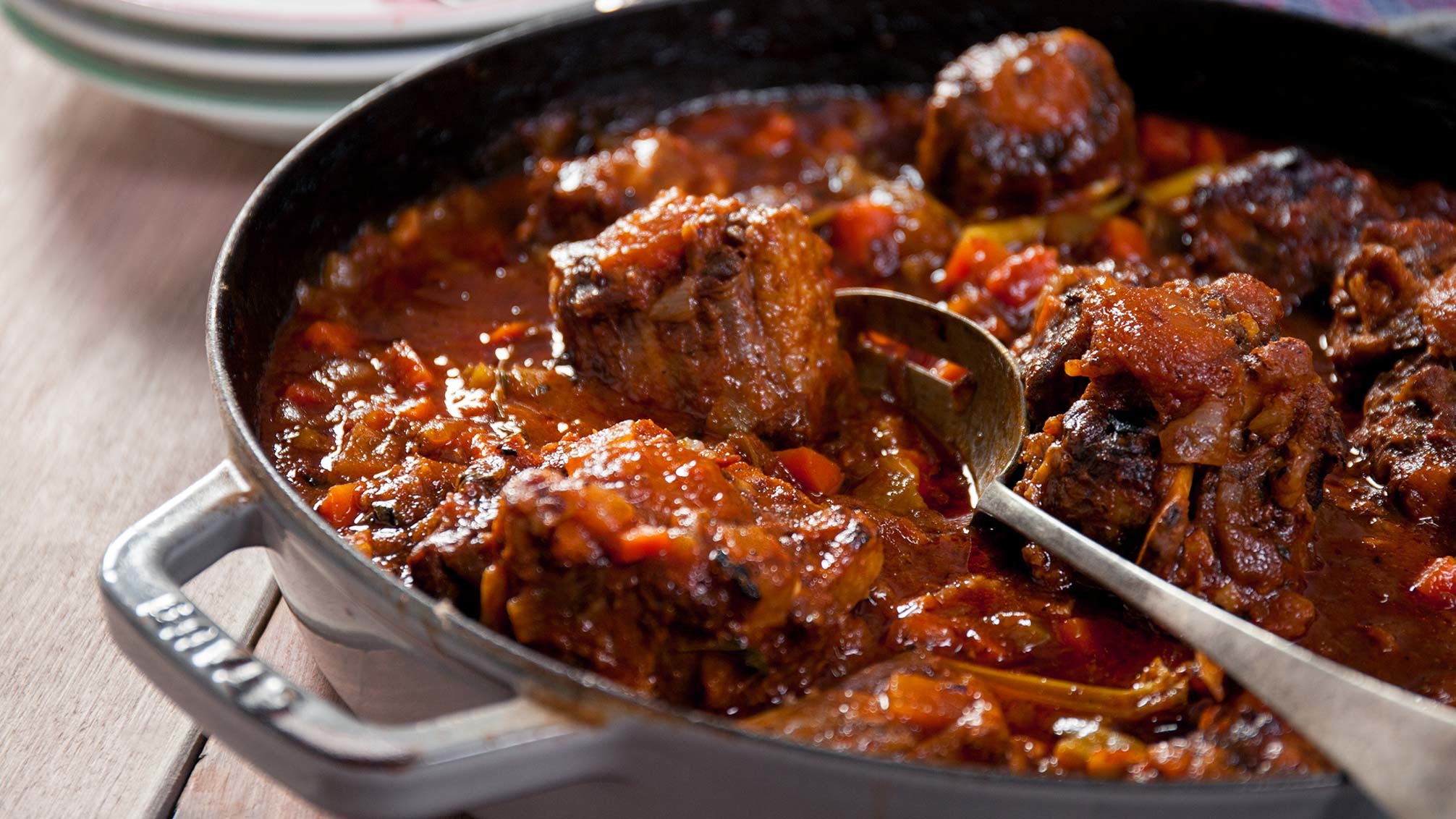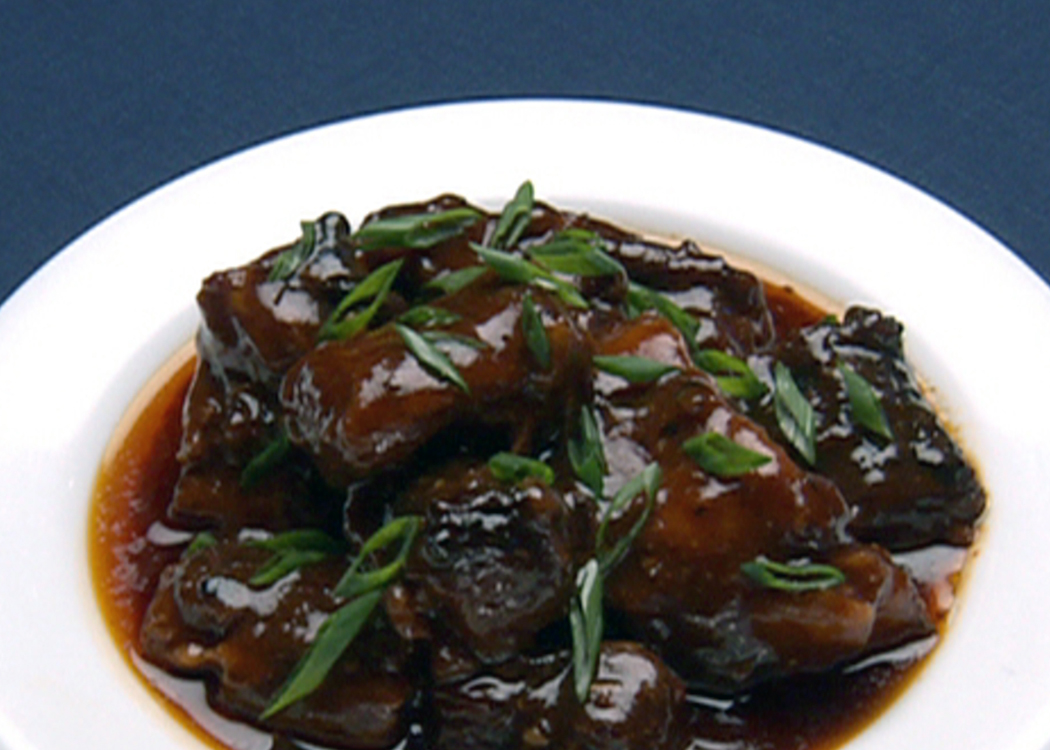 Our Best Ideas for Oxtail
While once overlooked in favor of more tender cuts, oxtails have come to be known as a delicacy in cuisines far and wide. These days, the term "oxtail" refers to the tail of any kind of cattle and is most often sold in cross sections with a bone running through the center. Due to some tough muscle fibers, oxtails have to be cooked low and slow to breakdown that tissue, but the payoff is well worth it. From oxtail stew to oxtail pho, there are great recipes for every palate. This Food Network Test Kitchen version is a delicious take on a popular Caribbean recipe for oxtail with butter beans, ginger, allspice and spicy habanero chilis. Serve it with rice and scallions to complete the meal.
Get the Recipe:Oxtail Stew
Rich Beef Barley Soup
Nothing beats a hearty bowl of beef and barley soup on a cold day. Ina Garten makes a comforting bowl using oxtail, which gives the soup a superb texture and a broth that's rich with collagen.
Get the Recipe:Rich Beef Barley Soup
Mama Chan's Oxtail Stew
Make a hearty oxtail stew that tastes just like mom's but without all the simmering and waiting, thanks to some help from a pressure cooker. Instead of hours, this dish is ready in just 90 minutes.
Get the Recipe:Mama Chan's Oxtail Stew
Braised Oxtail Burger
Simple braised oxtail makes a killer sandwich, especially when served on top of a burger loaded with sweet caramelized onions, garlicky aioli, and a generous spoonful of the oxtail gravy.
Get the Recipe:Braised Oxtail Burger
Oxtail Pot Pie with Jamaican Patty Crust
Combine all the tasty flavors of a traditional Jamaican beef patty with the homestyle comfort of a pot pie in this fun and interesting take on the classic. The crust gets its signature color from a hit of ground turmeric.
Get the Recipe:Oxtail Pot Pie with Jamaican Patty Crust
Oxtail Tostadas
A crunchy, loaded tostada is a staple of Mexican cuisine. Try one with oxtail braised with guajillo chiles, avocado leaves and Mexican cola. Finish the dish with some quick pickled red onion and salty cotija cheese.
Get the Recipe:Oxtail Tostadas
Oxtail Stew
Look no further for a classic Southern oxtail stew recipe that hits all the right notes. This version from Sunny Anderson is packed with flavor from a spicy overnight marinade before the oxtails braise.
Get the Recipe:Oxtail Stew
Oxtail Gyoza
This recipe is perfect for using up a bit of already-cooked oxtail. By pairing it with ginger, garlic, and soy sauce and stuffing it all into a gyoza wrapper, some leftovers can have a new life as a delicious appetizer.
Get the Recipe:Oxtail Gyoza
Beef Pho
Oxtails make the ultimate broth for Vietnamese pho, which can be much better when made at home. After flavoring the broth, the oxtail, along with some other cuts of beef, gets added to the soup along with rice vermicelli and fresh herbs.
Get the Recipe:Beef Pho
Oxtail
Traditional Jamaican braised oxtails, like this recipe, use browning sauce (a mixture of dark caramelized sugar and water) and jerk rub to maximize the flavor. A Scotch bonnet pepper brings the heat, but feel free to skip it if you are sensitive to spice.
Get the Recipe:Oxtail
Smoked Oxtails with Fire-Roasted Garlic, Peppers and Onions Over Smoked Gouda Grits
Braising isn't the only way to cook oxtail. Smoking over hardwood breaks down the tough muscle fibers while infusing the meat with a great, smoky flavor. Paired with creamy grits made with smoked gouda, this recipe highlights some of the best flavors of the South.
Get the Recipe:Smoked Oxtails with Fire-Roasted Garlic, Peppers and Onions Over Smoked Gouda Grits
Oxtail Saimin
Oxtail braised in soy sauce, mirin, and star anise has layers of deep flavor, making it the perfect addition to a bowl of Hawaiian saimin. Make the broth yourself, or save a step and substitute it for a store-bought variety.
Get the Recipe:Oxtail Saimin
Roman Braised Oxtail
The classic Roman dish known as coda alla vaccinara is a braised oxtail recipe that gets a boost of flavor from red wine, cinnamon, and cocoa powder. Just like savory short ribs, this dish can be served with polenta, pasta or mashed potatoes.
Get the Recipe:Roman Braised Oxtail
Braised Oxtails "Anton"
Braised in a traditional French preparation, oxtails can be every bit as luxurious as short ribs or beef bourguignon. The collagen in the oxtails, paired with a generous addition of demi-glace, creates a sauce so silky you'll want to sleep in it.
Get the Recipe:Braised Oxtails "Anton"
Source: Read Full Article