Total:

1 hr

(includes cooling time)

Active:

50 min
Ingredients
Vinaigrette:
Salad:
Directions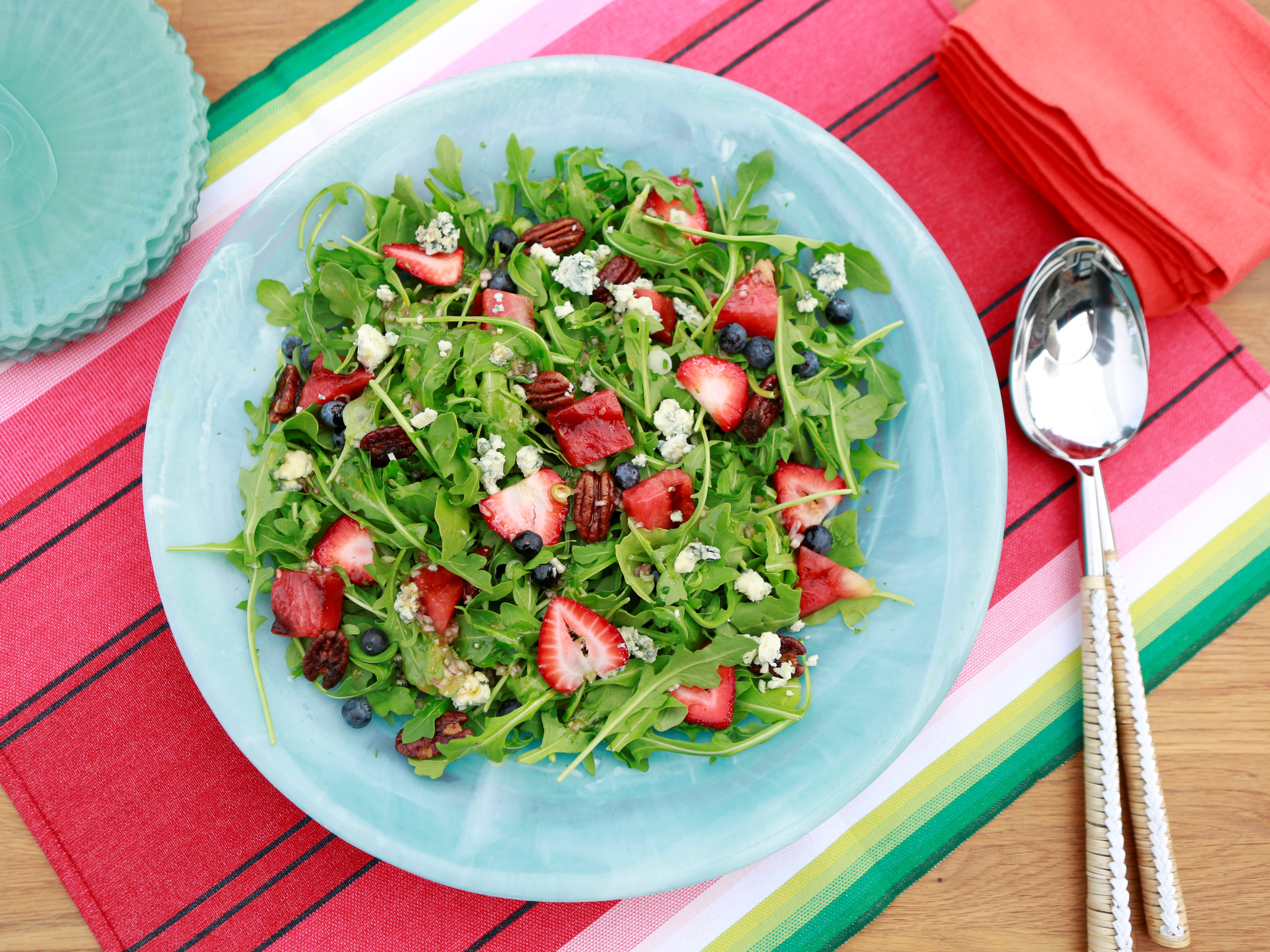 For the vinaigrette: Combine the oil, honey, lime juice, zest, shallots, hot sauce, garlic and salt and pepper in a bowl to make a sweet and spicy vinaigrette. Set aside.
For the salad: Line a baking sheet with wax paper and set aside. Melt the butter in a large skillet over medium heat. Toss in the pecans and brown sugar, stirring to coat. Cook over medium heat until the sugar begins to caramelize, about 3 minutes. Spread out pecans on prepared baking sheet to cool.
Heat an outdoor gas grill to high or prepare a charcoal grill for high, direct-heat grilling. Trim the ends off the watermelon. Stand the watermelon on one cut end and cut in half, then cut each half in half again. Cut the quarters into 1/2-inch-thick slices. Brush the vinaigrette on both sides of the watermelon slices. Add the watermelon slices to the grill in a single layer and cook until warmed through and grill marks appear, 2 to 3 minutes per side. Cool the watermelon, then cut into cubes. (You won't use all the watermelon for the salad. Use as much as you like.)
Layer the arugula leaves, grilled watermelon, strawberries, blueberries, blue cheese, pecans, parsley and scallions in a salad bowl. Add vinaigrette and toss just before serving.
Source: Read Full Article