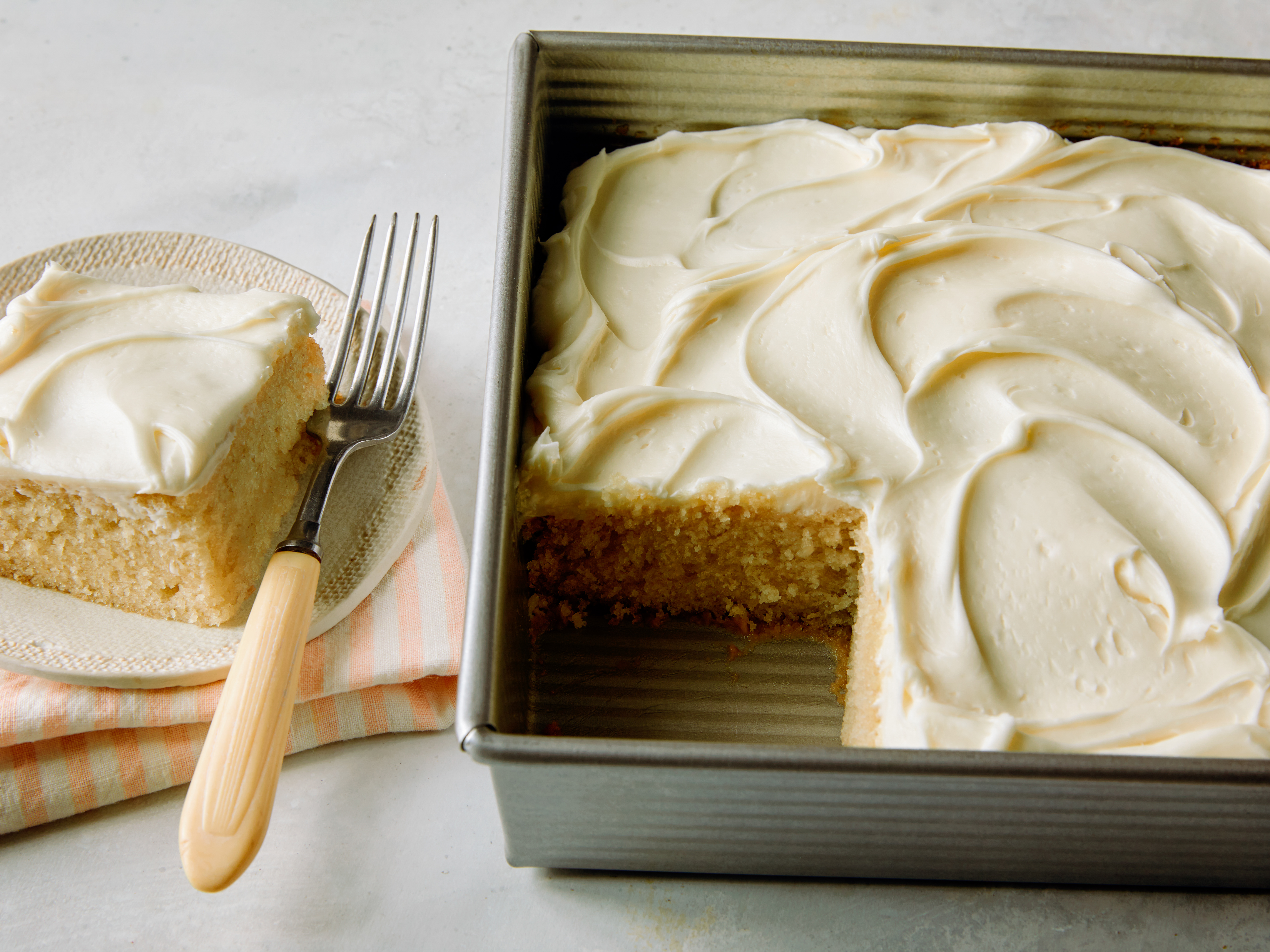 Photo By: Teri Lyn Fisher
Photo By: Teri Lyn Fisher
Photo By: Teri Lyn Fisher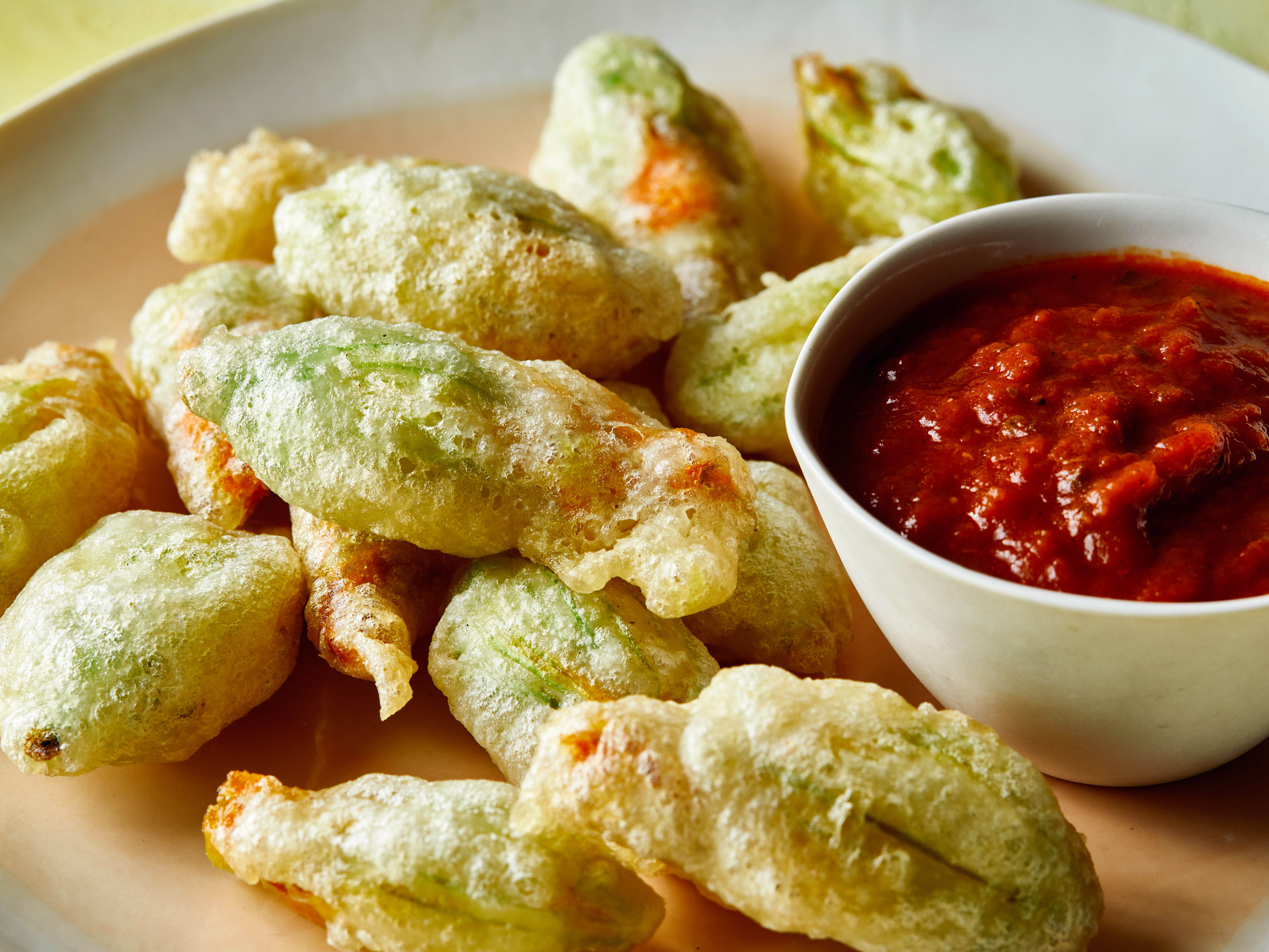 Photo By: Teri Lyn Fisher
Photo By: Renee Comet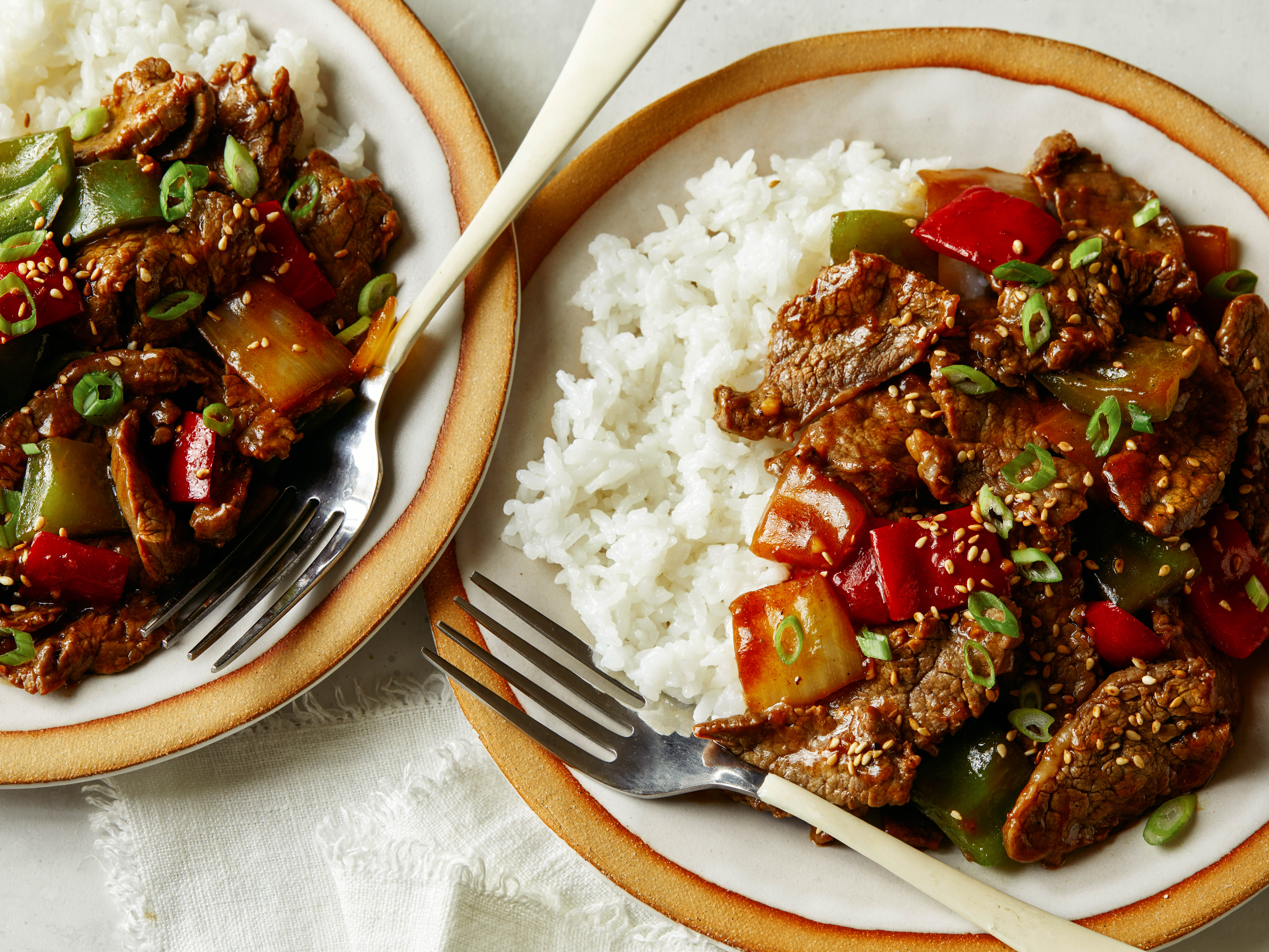 Photo By: Teri Lyn Fisher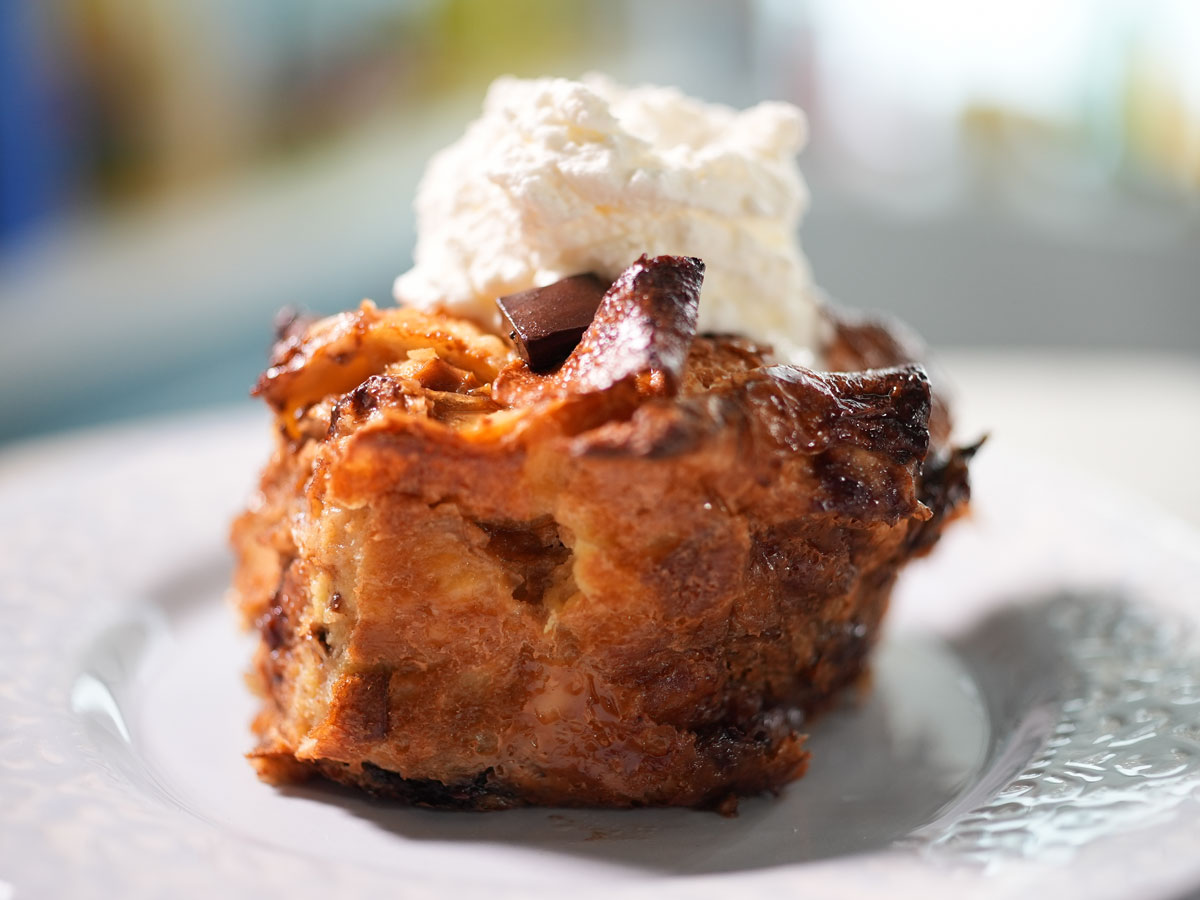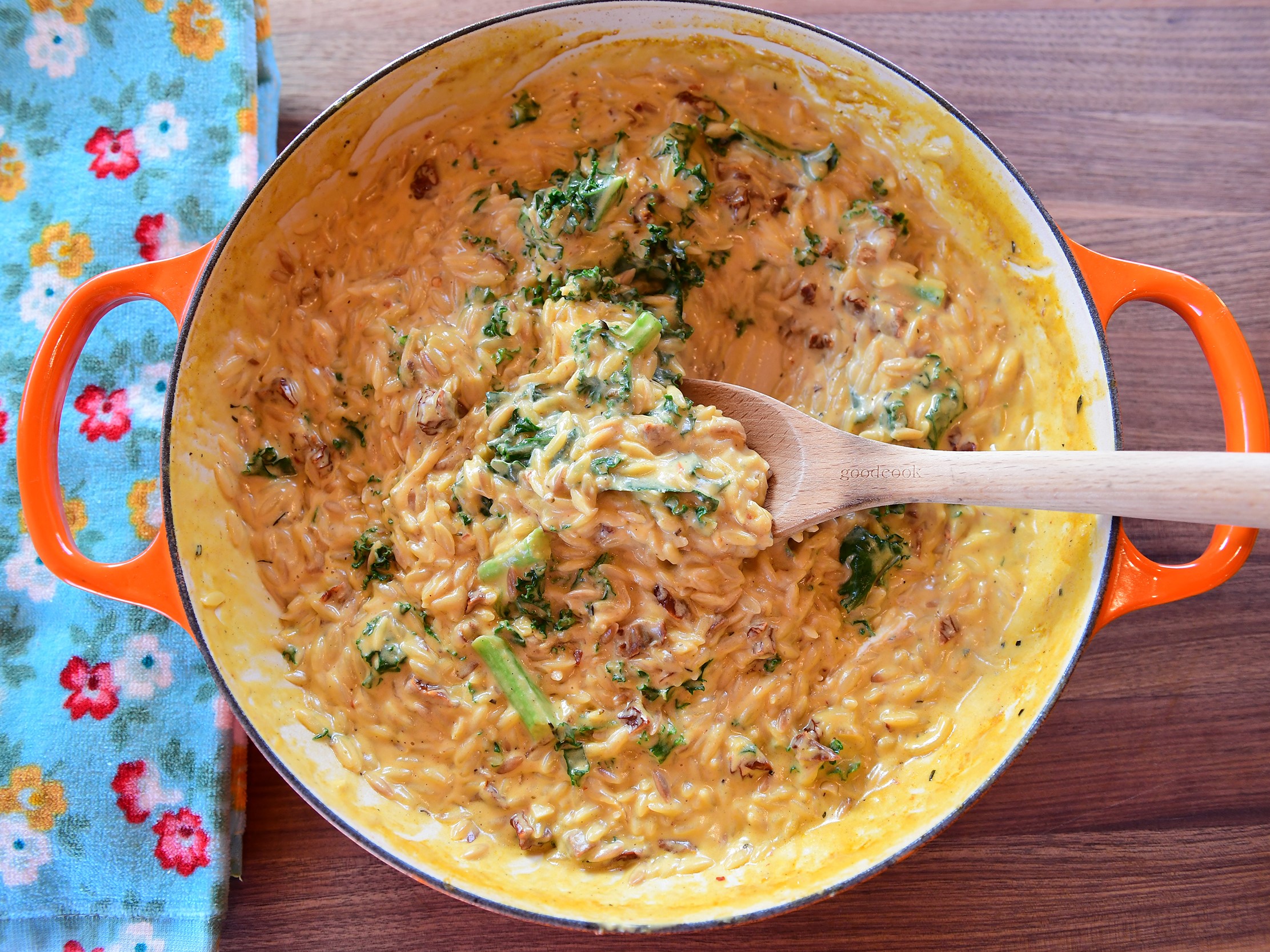 Photo By: Matt Armendariz
Photo By: Teri Lyn Fisher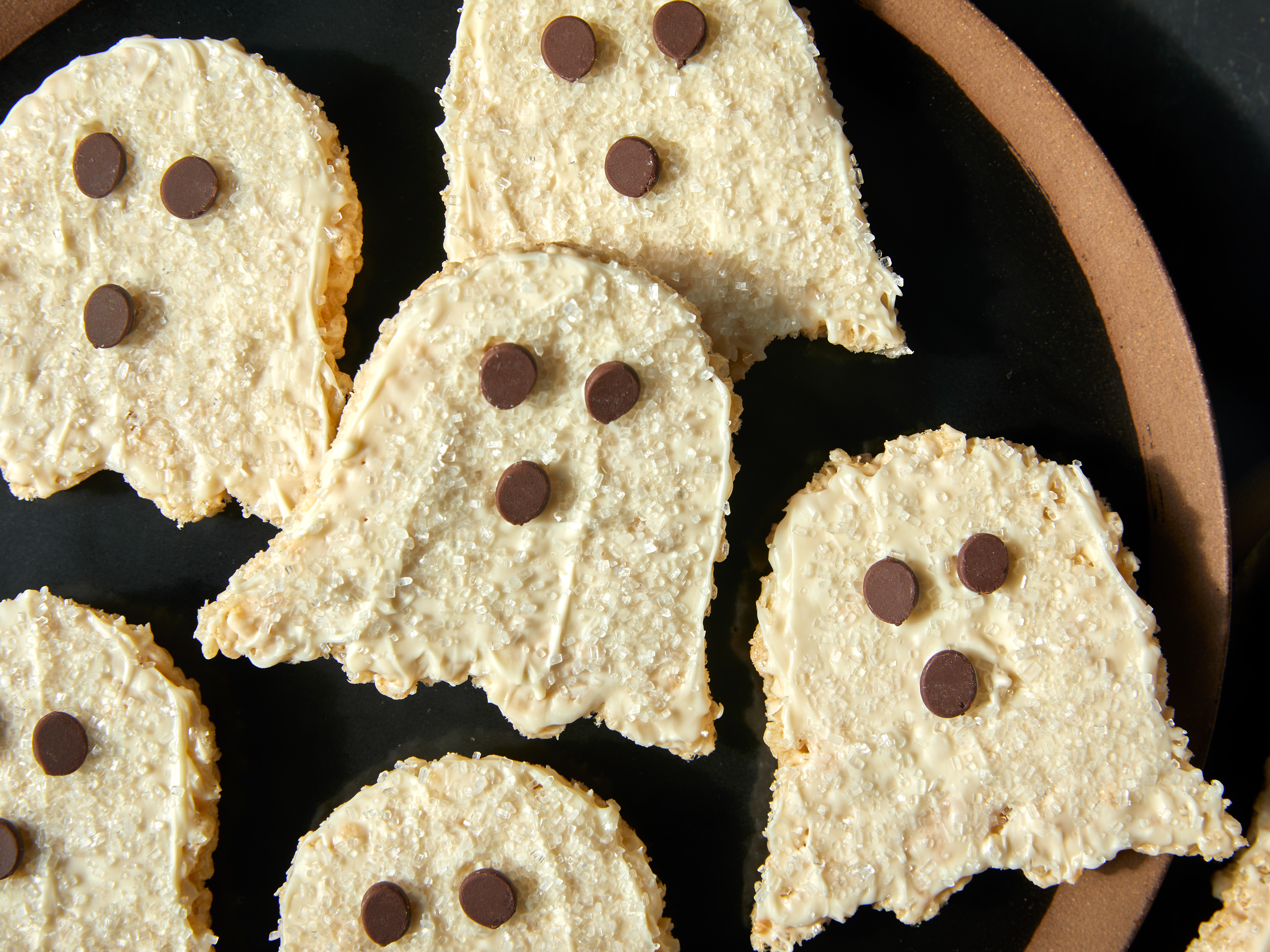 Photo By: Teri Lyn Fisher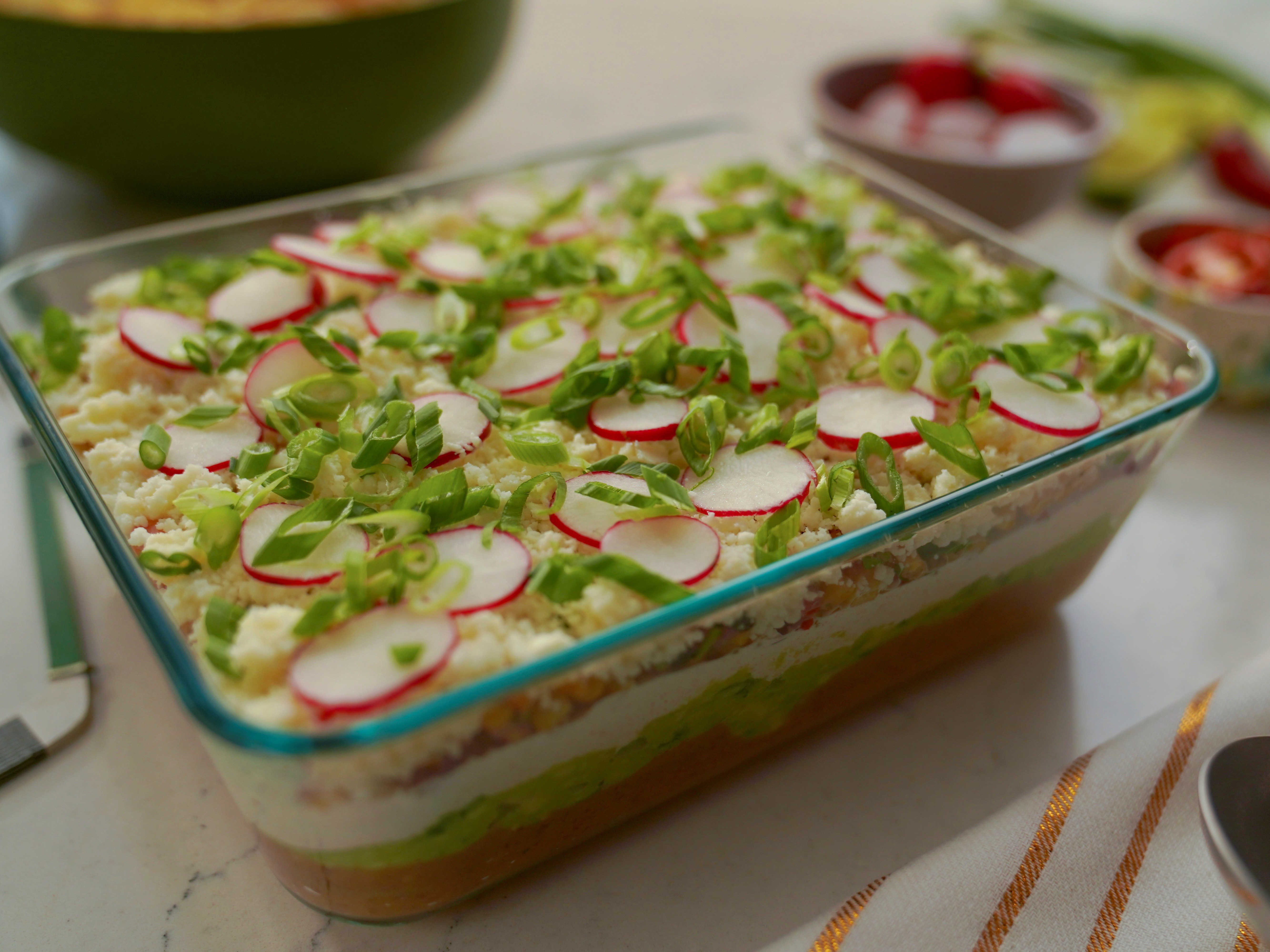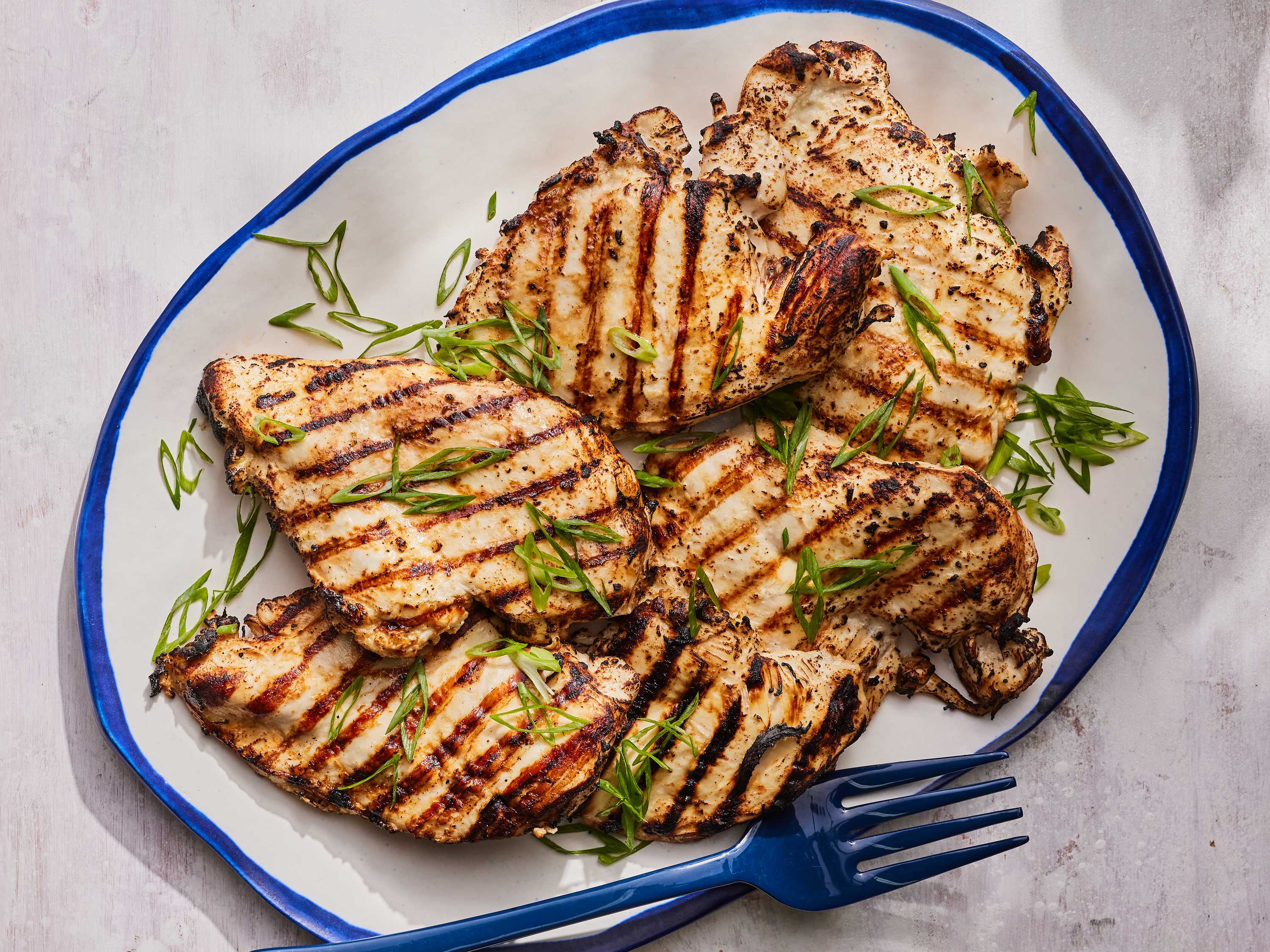 Photo By: Matt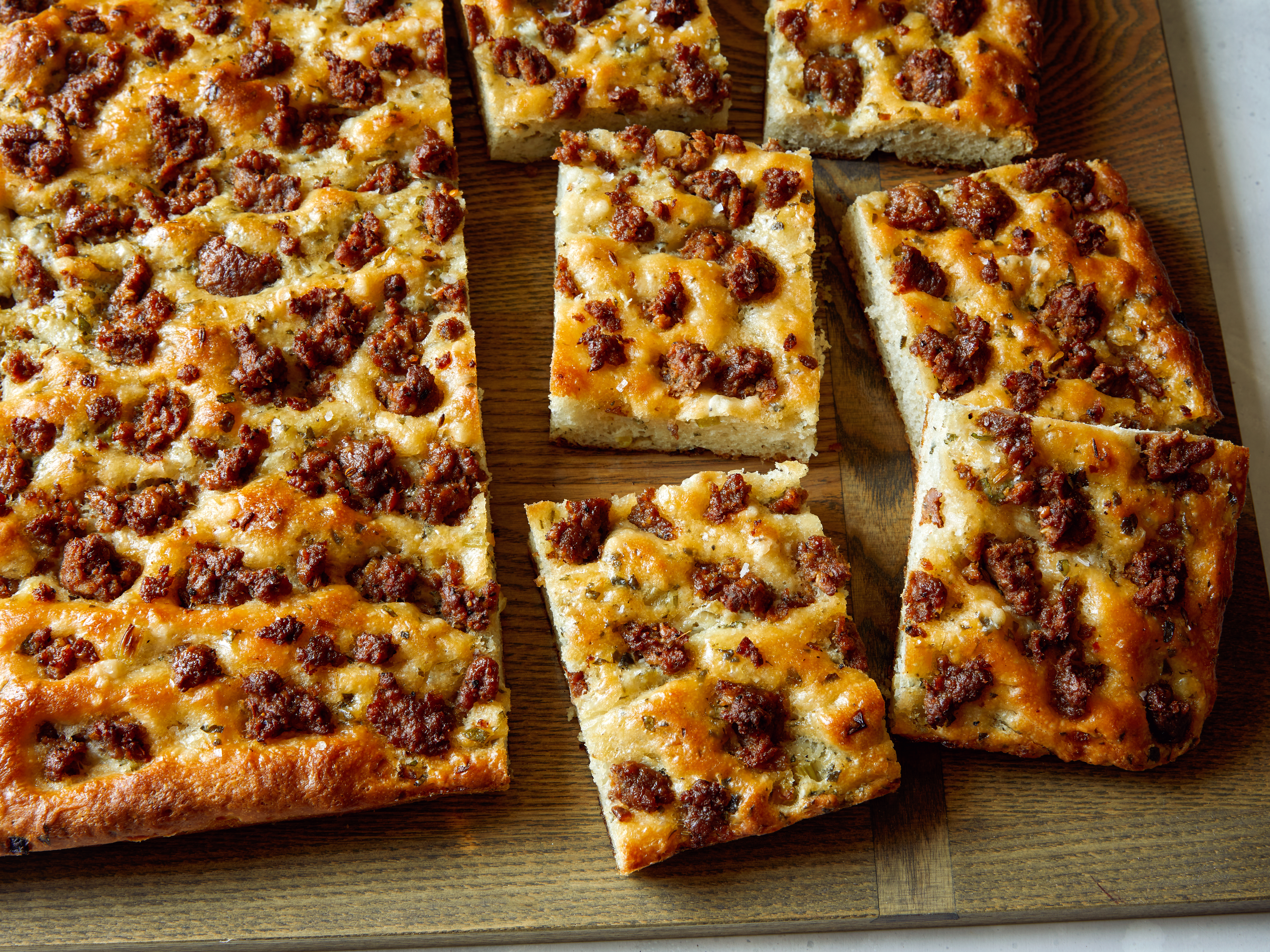 Photo By: Teri Lyn Fisher
This Year's Most Popular Recipes
As 2022 comes to a close, we can't help but remember all the delicious things it brought along with it. From the Dirty Shirley and Dirty Soda, to Pancake Spaghetti, Avocado Bread, Butter Boards and $18 celebrity-endorsed smoothies, it was a year filled with its fair share of mouthwatering dishes. We made things that made us feel nostalgic, like the Depression Era Vanilla Wacky Cake pictured above, and ones that…didn't. (Sorry "Healthy Coke!") To celebrate the approach of 2023, we rounded up the top 15 recipes our fans just couldn't stop watching, commenting on and making this past year — and boy, oh boy, are they delicious! Whether you make every single recipe on this list, or you just pick out a few of your favorites to try again in 2023, one thing is certain: everyone will be grabbing seconds.
Get the Recipe:Vanilla Wacky Cake
Magic Pancake Mix Quiche
2022 ushered in a lot of surprises (the resurgence of the espresso martini anyone?!) Equally surprising is the star ingredient behind this magical quiche recipe, which garnered quite a bit of 4- and 5-star ratings from our fans. As you can probably surmise from the recipe's name, store-bought pancake mix is the hero behind this custardy, eggy creation, which first started gaining popularity way back in the 60s and 70s. All you need is one cup of the pantry staple, plus some bacon bits, shredded Cheddar cheese and diced yellow onion, and you're on your way to #brunchgoals. This recipe is also totally customizable, so feel free to fill it with all your favorite mix-in combinations in 2023.
Get the Recipe:Magic Pancake Mix Quiche
No-Churn Pineapple Ice Cream Slices
Our fans were left pining for this ingenious no-churn ice cream recipe in 2022. With over 1.6 million views on Instagram, the dish is truly something to behold in person (be sure to watch the accompanying recipe video!), and it makes a yummy treat for all your summer pool parties, barbecues and family beach days. Using a cored pineapple as the vessel to hold and freeze your homemade ice cream makes slicing and serving the frozen dessert stress — and mess — free!
Get the Recipe:No-Churn Pineapple Ice Cream Slices
Stuffed Zucchini Blossoms
"These are so delish! Drooling watching this." That's what one fan had to say about these unique Stuffed Zucchini Blossoms from Food Network Kitchen. They weren't the only person to sing the praises of this delicious dish — over 1.8 million of you viewed the recipe on Instagram! The one-of-a-kind delicacy features a luscious filling made from grated Parmesan and mozzarella cheeses, creamy ricotta, chopped basil and citrusy lemon zest. Whole milk ricotta from an Italian deli or specialty grocery store works best here, but if you can't find it, be sure to read the Cook's Note listed at the bottom of the recipe.
Get the Recipe:Stuffed Zucchini Blossoms
Pumpkin Muffins
Pumpkin spice treats have always been fairly popular with our fans, and these muffins are chock-full of the seasonally beloved ingredient. This pro-tip from recipe developer Casey Elsass is key: "add a scant 1/2 teaspoon of pumpkin spice into each well of your muffin tin and use a toothpick to swirl it into the muffin batter." Another plus — these muffins can easily be made year-round, so you don't need to give up your favorite fall flavor just because it's winter or spring.
Get the Recipe:Pumpkin Muffins
The Best Pepper Steak
Food Network Test Kitchen dubbed this their very "best" Pepper Steak recipe, and with a bunch five-star reviews, it looks like the internet agrees. We have a sneaking suspicion the overall popularity has to do with the dish's flavorful sauce. Robust ingredients like soy sauce, ginger, Shaoxing wine and sugar make it the perfect marriage of sweet and savory. To make your Pepper Steak the best that it can be, make sure you freeze your meat for at least an hour before slicing. It'll make all the difference when you finally dig in!
Get the Recipe:The Best Pepper Steak
Chocolate Croissant Bread Pudding
Comfort food continued to be a fan-favorite in 2022, and it really doesn't get any more comforting than this ooey gooey Chocolate Croissant Bread Pudding from Katie Lee Biegel. The Kitchen co-host calls the custardy dessert her "signature dish," and with 28 5-star reviews and counting, we can totally see why! Though you'll need to refrigerate your bread pudding at least one hour before baking it, Katie also admits that "the longer it soaks, the better it gets," so feel free to keep your bread pudding overnight as well. Pro tip: To save yourself some pocket change, follow Katie's advice and buy your chocolate croissants at the end of the day from your favorite bakery or cafe; you'll most likely get them for half off.
Get the Recipe:Chocolate Croissant Bread Pudding
Creamy Cheesy Orzotto
Whether you pair this orzotto with salmon, chicken or pork, or you decide to serve it as a weeknight dinner main, this brand-new recipe from Ree Drummond is #atotalvibe. The dish features one of our favorite cost-cutting tips of 2022 — using orzo pasta in place of risotto rice. Despite the ingredient swap, the dish still tastes just like classic restaurant-quality risotto thanks to the inclusion of three different cheeses — mascarpone, goat and shredded mozzarella. If you're looking to eat a little more kale in 2023, this recipe is also a flavorful way to do so.
Get the Recipe:Creamy Cheesy Orzotto
Campfire S'mores Strawberries
"Nostalgia" was this year's buzzword, and fans all over the country transformed recipes from their childhoods in new and exciting ways. These Campfire S'mores Strawberries from Food Network Kitchen were one such dish. The fruity take on classic s'mores reimagined the gooey campfire treat into easily poppable bites, which can be enjoyed on the campground as well as the backyard. With 2.3 million Instagram views, it tied our Thanksgiving Focaccia (see slide 14) as the second most-watched new recipe of this year!
Get the Recipe:Campfire S'mores Strawberries
Juicy Mayo Roasted Turkey
If there's one thing that continues to be true year after year, it's that our fans love a hack, especially if it's Thanksgiving-related. With over 3.7 million views on Instagram, this Juicy Mayo Roasted Turkey was our most-watched new recipe of 2022, and we're pretty confident it'll continue to rack up even more views, likes and comments in the new year. Blanketing a roast turkey in a zesty mixture of mayonnaise, paprika, garlic powder, ground sage, hot sauce, salt, black pepper, dried parsley and thyme does all the heavy lifting here. Not only does it make a delicious rub for your bird, but it also locks in extra moisture and fat, saving you from having dreaded dried out meat. The rub also helps the turkey's skin to brown, so you won't need to constantly bast it either.
Get the Recipe:Juicy Mayo Roasted Turkey
Ghost Crispy Rice Treats
Ghouls big and small couldn't get enough of these hauntingly delicious cereal treats this Halloween, and neither could their parents! Not only are the whimsically-shaped desserts super easy to make — six ingredients is all you need to do so — but forming their boo-tiful shape is also something kids can help with before a big night of trick-or-treating. Need another reason to love them? The crispy treats can be made up to 5 days in advance!
Get the Recipe:Ghost Crispy Rice Treats
Charred Corn 7-Layer Dip
If you're looking for a fan-favorite recipe to make on the very last day of 2022 — aka New Year's Eve — this mesmerizing 7-Layer Dip from Molly Yeh makes an ultra-filling appetizer. "I want a full meal on a chip, and that's what this gives you," the Girl Meets Farm star says about this colorful and flavorful dish. It contains refried beans at the bottom, guacamole, spiced sour cream and charred corn salsa in the middle and crumbled up Cotija cheese, sliced radishes and chopped green onions near the top.
Get the Recipe:Charred Corn 7-Layer Dip
The Best Grilled Chicken Breast
We hardly need to convince you why fans loved this grilled chicken breast recipe — the word "best" is in the title after all! If you do happen to need some additional reasons, just check out this line from the recipe headnote: "We've come up with the best method for supremely tender, flavor-packed meat that marinates in 30 minutes and grills in just 10." Wondering what's in the marinade that makes these chicken breasts so stellar? Check out the link below and try it for yourself!
Get the Recipe:The Best Grilled Chicken Breasts
Thanksgiving Stuffing Focaccia
As we already stated, Thanksgiving recipes have a special place in our fan's hearts (and in their search histories.) This Thanksgiving Stuffing Focaccia was the second holiday-themed recipe to get them talking, clicking and viewing in 2022. With a total of 2.3 million views on Instagram, the pillowy creation is Food Network Kitchen's answer to soggy stuffing, and has a texture that's very similar to deep-dish pizza. With sweet Italian sausage, caramelized onions and finely chopped parsley studded throughout it, this tasty hybrid bread is sure to be a holiday table staple for years to come.
Get the Recipe:Thanksgiving Stuffing Focaccia
Cookie Ice Cream Sandwiches
Shortcut recipes were another thing our fans enjoyed in 2022, and these family-friendly ice cream sandwiches from Ree Drummond are as time-saving as it gets! The delectable rounds only take 1-hour to make thanks to the utilization of store-bought ingredients, like cookie dough and ice cream. These frozen beauties are also fairly easy to put together, so kiddos can help make them too.
Get the Recipe:Cookie Ice Cream Sandwiches
Source: Read Full Article