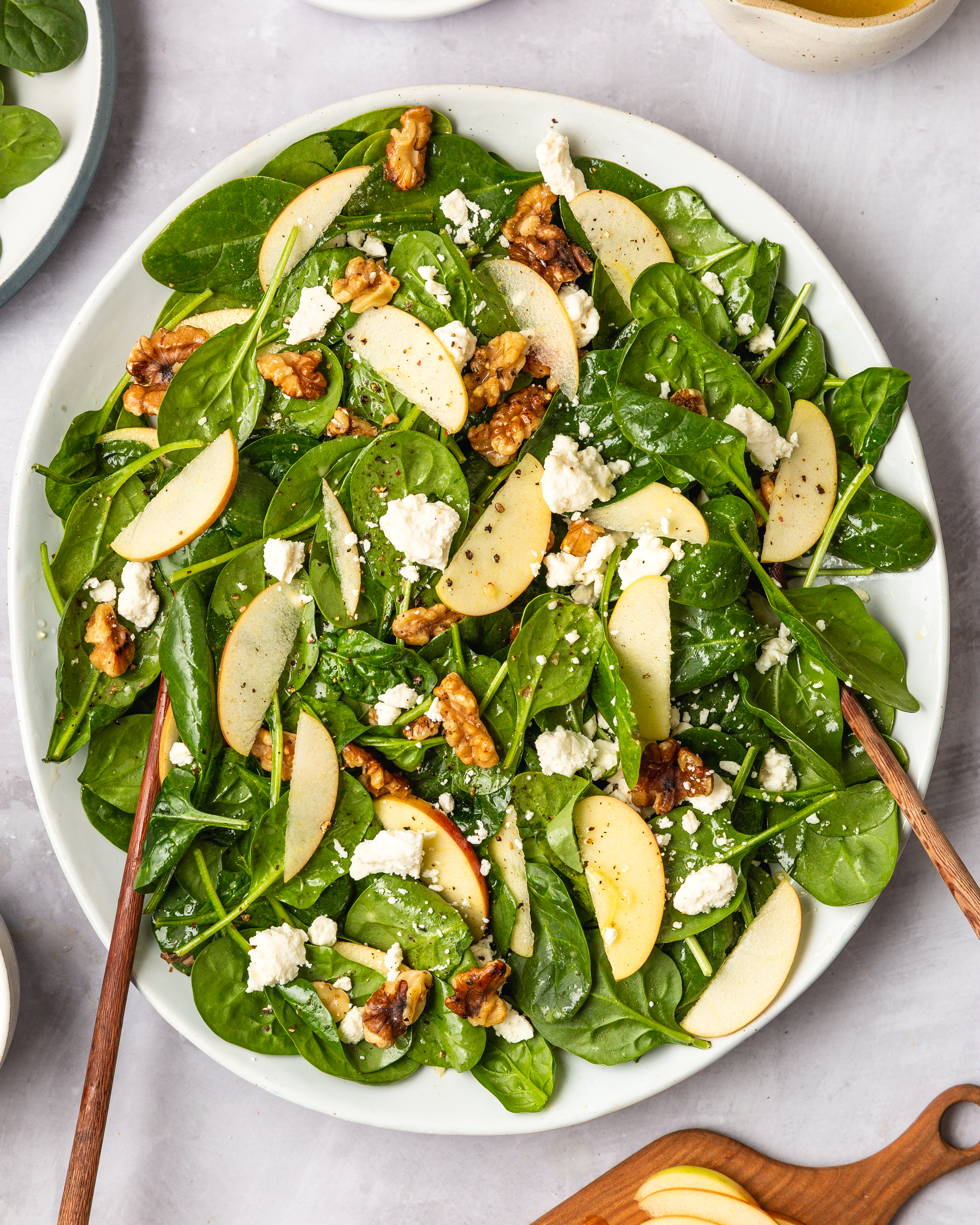 I'll be honest: I don't often get creative with my salads. If you come over for dinner, I'll likely be serving a big bowl of greens tossed with a basic vinaigrette. (You could either call me a purist or boring; I like to think it's the former.)
When I want to glam it up without really trying, I simply toss fruit, cheese, and nuts into the mix. This is the kind of salad you make once and never have to look at the recipe again after that. It's infinitely adaptable and is always welcome on the table, no matter the day or season.
A Simple Formula for a Fast & Fancy Green Salad
This spinach salad is one to memorize. Chopped apple adds tart crunch, toasted walnuts lend heft, feta provides salty intrigue, and it's all tied together with a quick honey-sweetened apple cider vinaigrette. It's a salad that pairs well with most main dishes, but could just as easily be enjoyed for lunch on its own if you're not starving, or topped with chicken if you're craving more.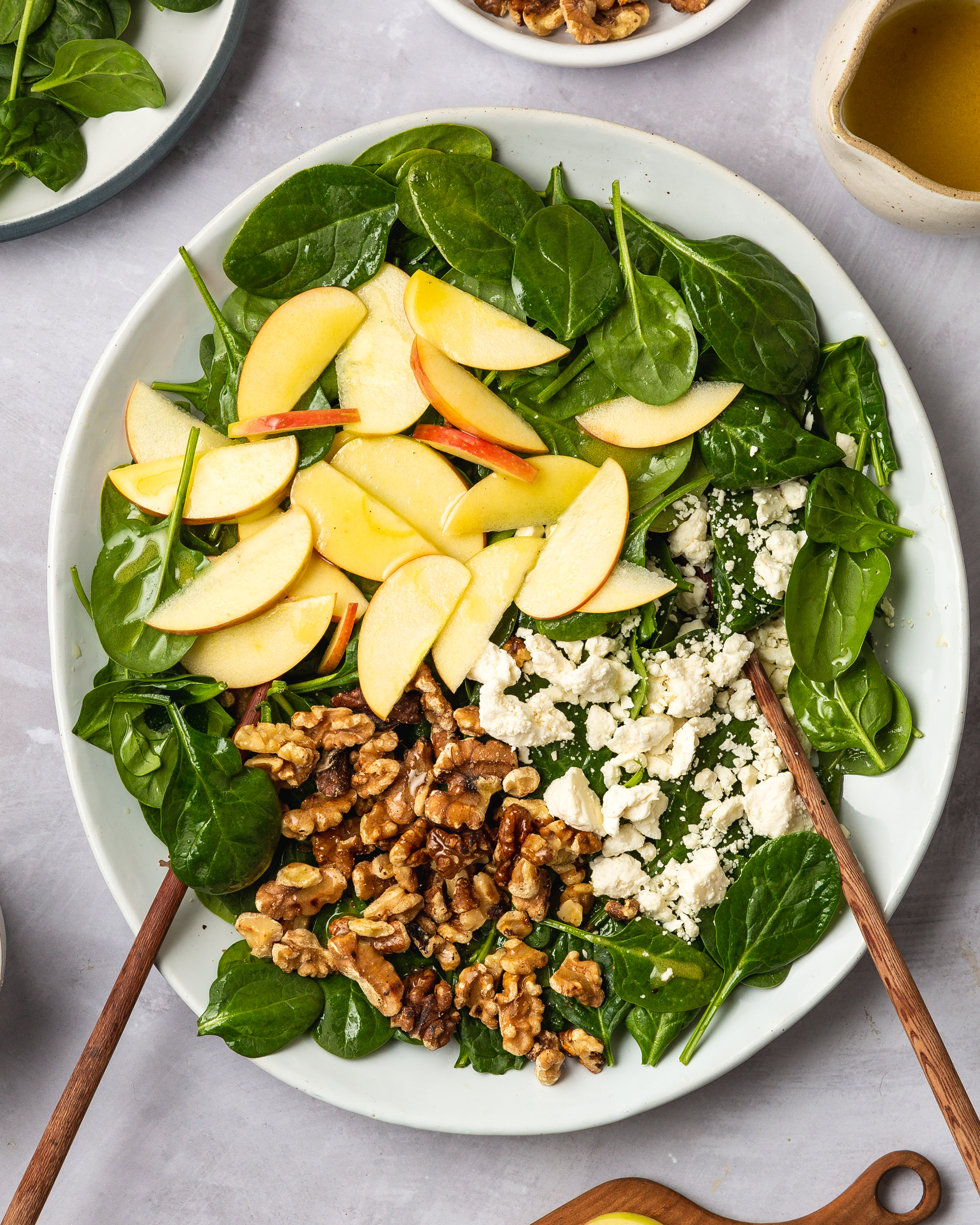 What really makes this salad great, though, is how interchangeable the ingredients are. Swap arugula or baby kale for the spinach and slip in whatever seasonal fruit you have on hand in place of the apple, like berries or stone fruit. If you'd rather use pecans or almonds instead of walnuts, go right ahead — and of course, crumbled goat cheese would make a lovely replacement for the feta.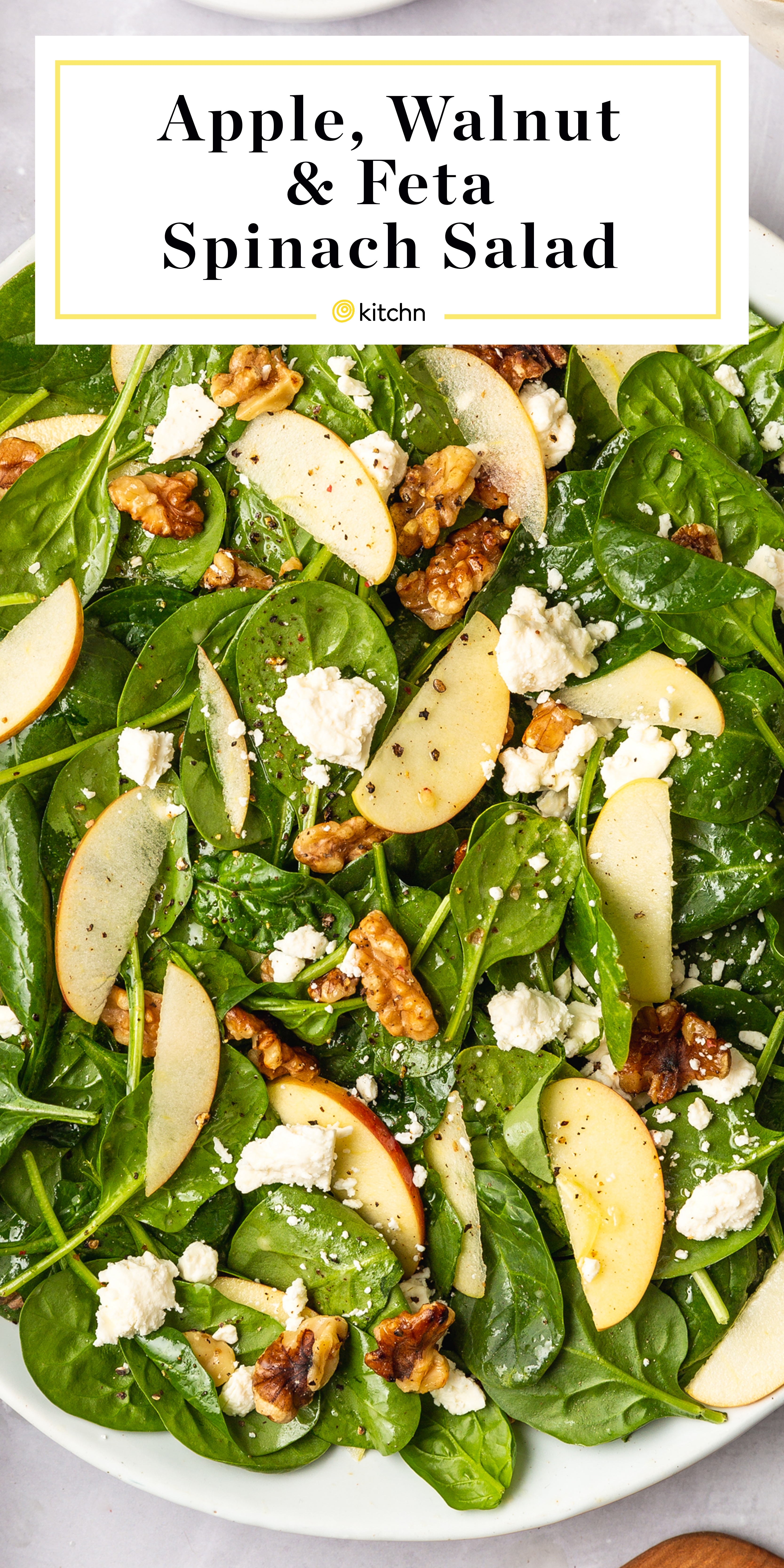 Easy Spinach Salad with Apples, Walnuts, and Feta
Ingredients
3

tablespoons

olive oil

2

tablespoons

apple cider vinegar

1

teaspoon

Dijon mustard

1/2

teaspoon

honey

1/4

teaspoon

kosher salt

1/8

teaspoon

freshly ground black pepper

1

(5-ounce) bag

baby spinach (about 5 packed cups)

1

large tart apple, such as Granny Smith or Honeycrisp, cored and thinly sliced (about 1 1/2 cups)

4

ounces

feta cheese, crumbled (about 1 cup)

1/2

cup

walnuts, toasted and coarsely chopped
Instructions
Whisk together the olive oil, vinegar, mustard, honey, salt, and pepper in a large bowl.

Add the spinach and toss gently to coat in the vinaigrette. Add the apple, feta, and walnuts and toss gently again to combine. Serve immediately.
Recipe Notes
Make ahead: The vinaigrette can be made up to a week ahead and stored in an airtight container in the refrigerator.
Source: Read Full Article