Ingredients
Bitter Greens Salad:
Directions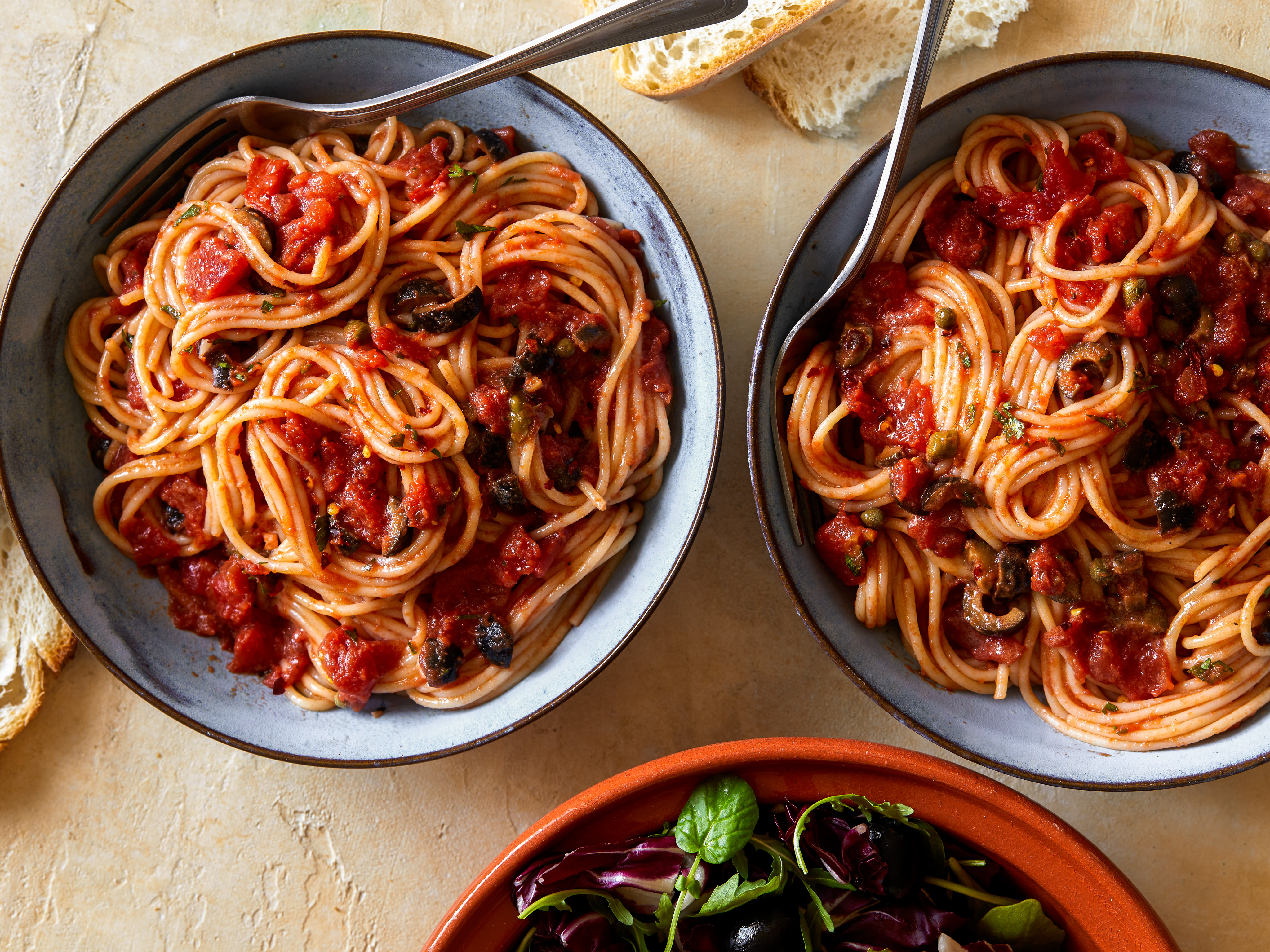 Heat a large skillet over medium heat and add oil, garlic, anchovies, and crushed pepper. Saute mixture until anchovies melt into oil and completely dissolve and garlic is tender, about 3 minutes: your kitchen never smelled so good! Add olives, capers, tomatoes, black pepper, and parsley. Bring sauce to a bubble, reduce heat, and simmer 8 to 10 minutes.
Toss sauce with cooked pasta. Pass bread and cheese at the table and serve with Bitter Greens Salad.
Bitter Greens Salad:
Combine greens in a salad bowl. Squeeze the juice of 1 lemon over the bowl. Drizzle salad liberally with extra virgin olive oil. Toss salad and season salad with salt and pepper. Arrange salad on plates. Garnish plates with black olives, if using.
Cook's Note
Get your olives from the bulk bins in the market, rather than buying a jar. The unit price is always much less per pound and you can get just what you need for each recipe.
Source: Read Full Article