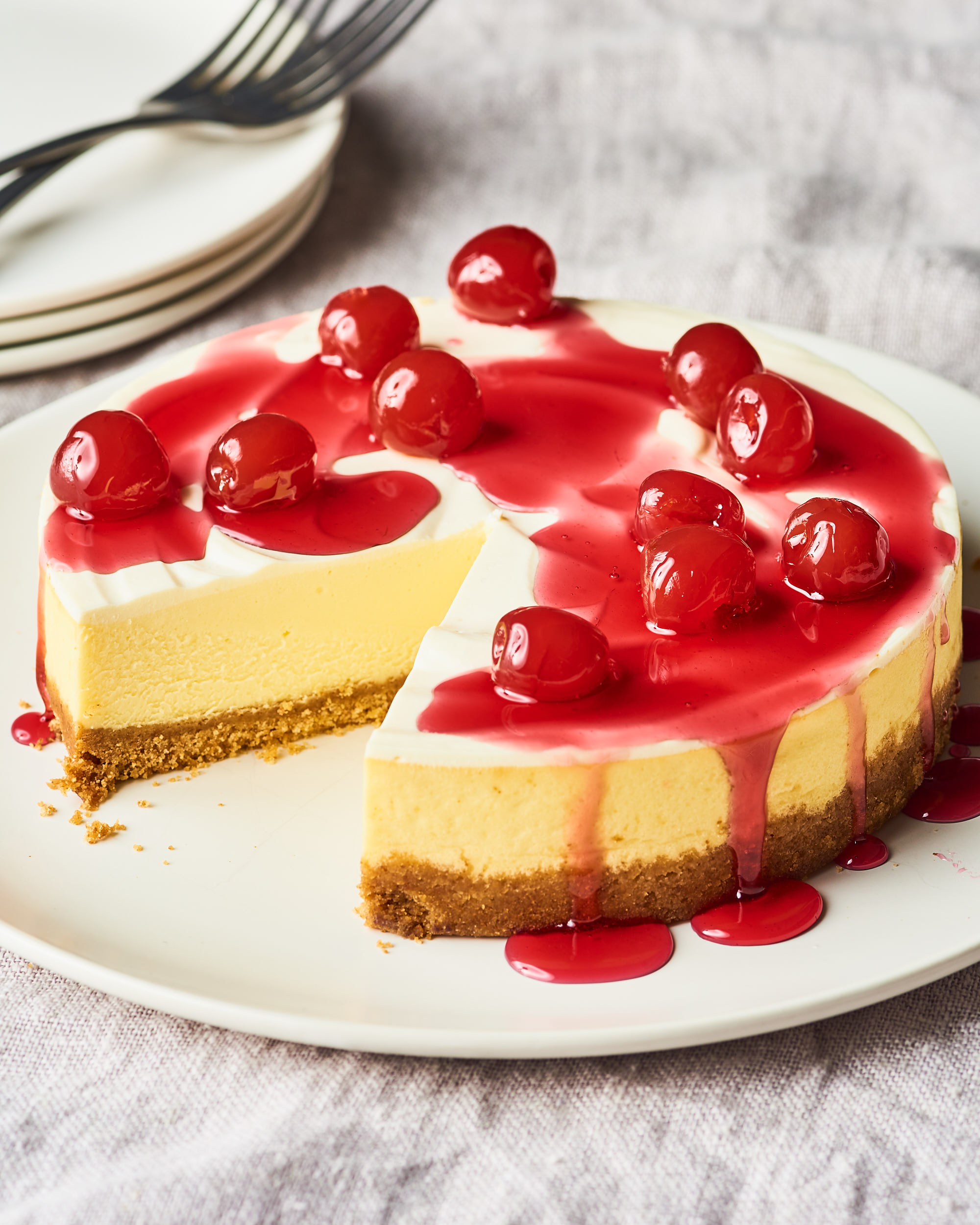 You'll be hard-pressed to find a dessert more crowd-pleasing than cheesecake. Between its silky-smooth texture and crunchy, buttery crust, it's almost impossible to stop at just one bite. Here, we've rounded up our most popular cheesecake recipes ever — which range from an innovative new Instant Pot version to our classic standby.
1. How To Make the Easiest Instant Pot Cheesecake
Making cheesecake in your pressure cooker yields an easier, arguably more delicious dessert. Plus, there are endless ways to top it, from a tart lemon curd to homemade hot fudge sauce.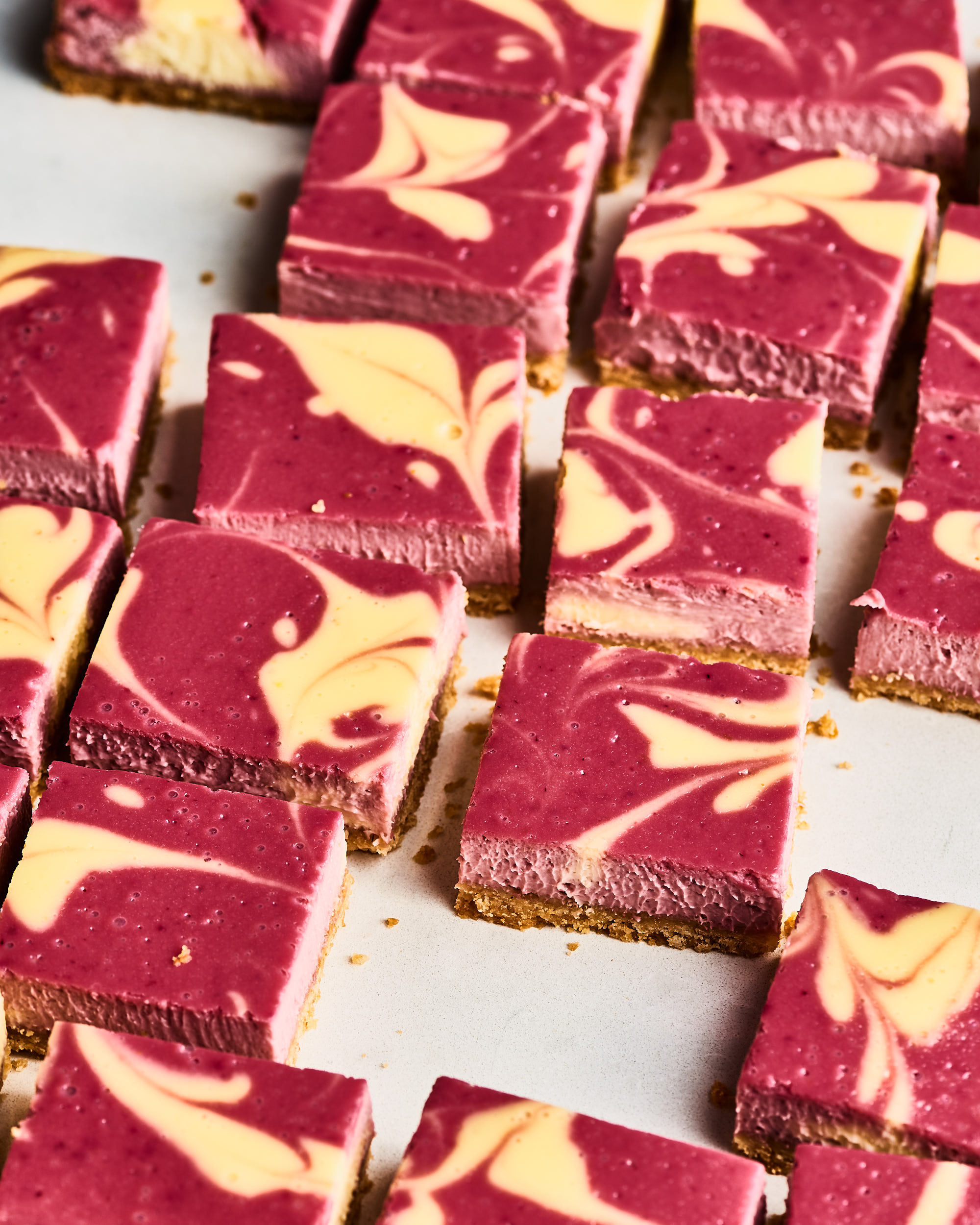 2. Lemon-Blackberry Cheesecake Bars with Toasted Coconut Crust
There's no steam bath required for these easy cheesecake bars. The tangy lemon-blackberry filling is a delicious contrast to the sweet, coconut-y shortbread crust. Make them your new go-to treat for potlucks.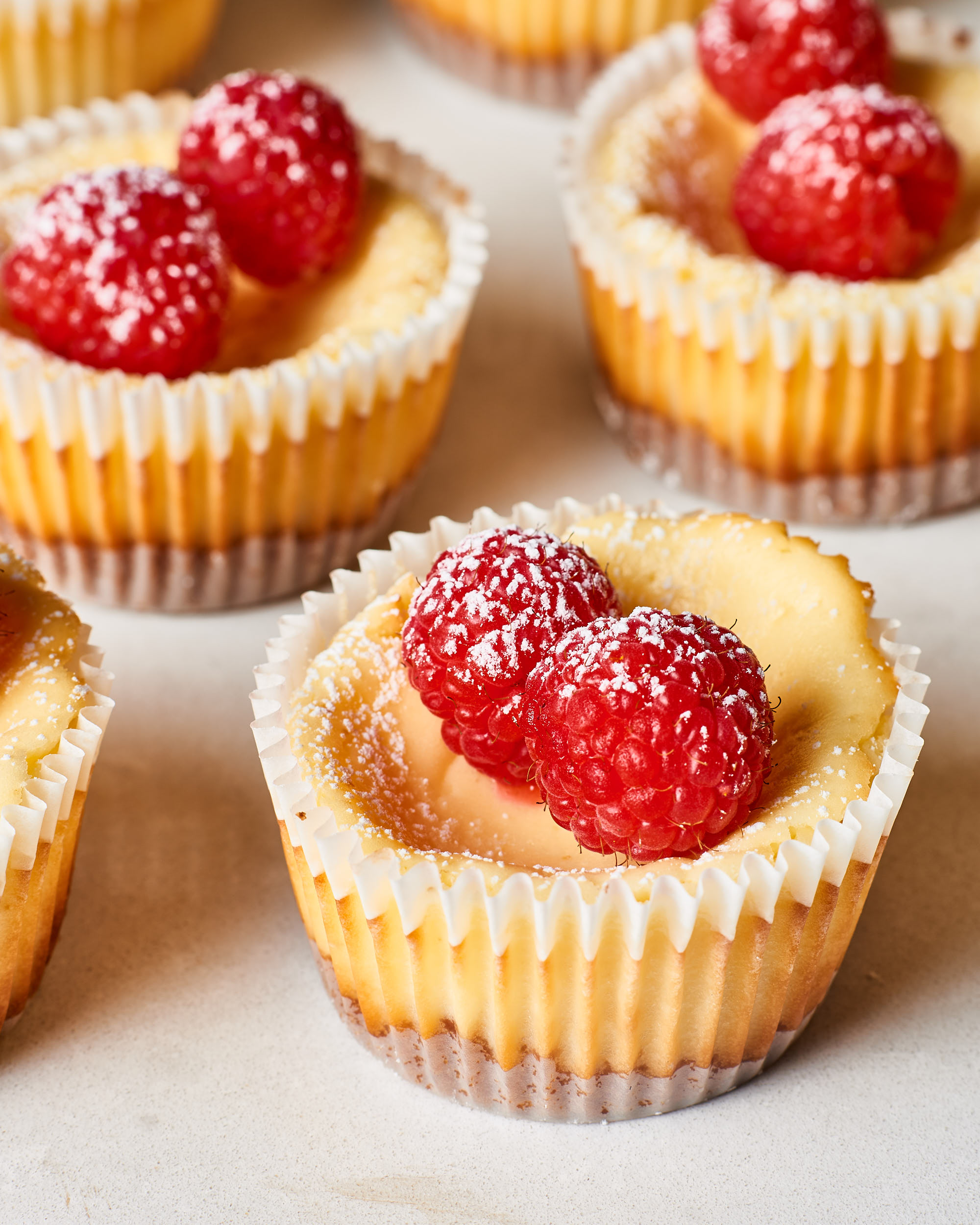 3. Easy Mini Cheesecakes
Bite-sized cheesecakes are quick to whip together, pretty to look at, and fun to eat, too. Top a few with fresh raspberries, then play around with other toppings — like Oreos or whipped cream — for the rest.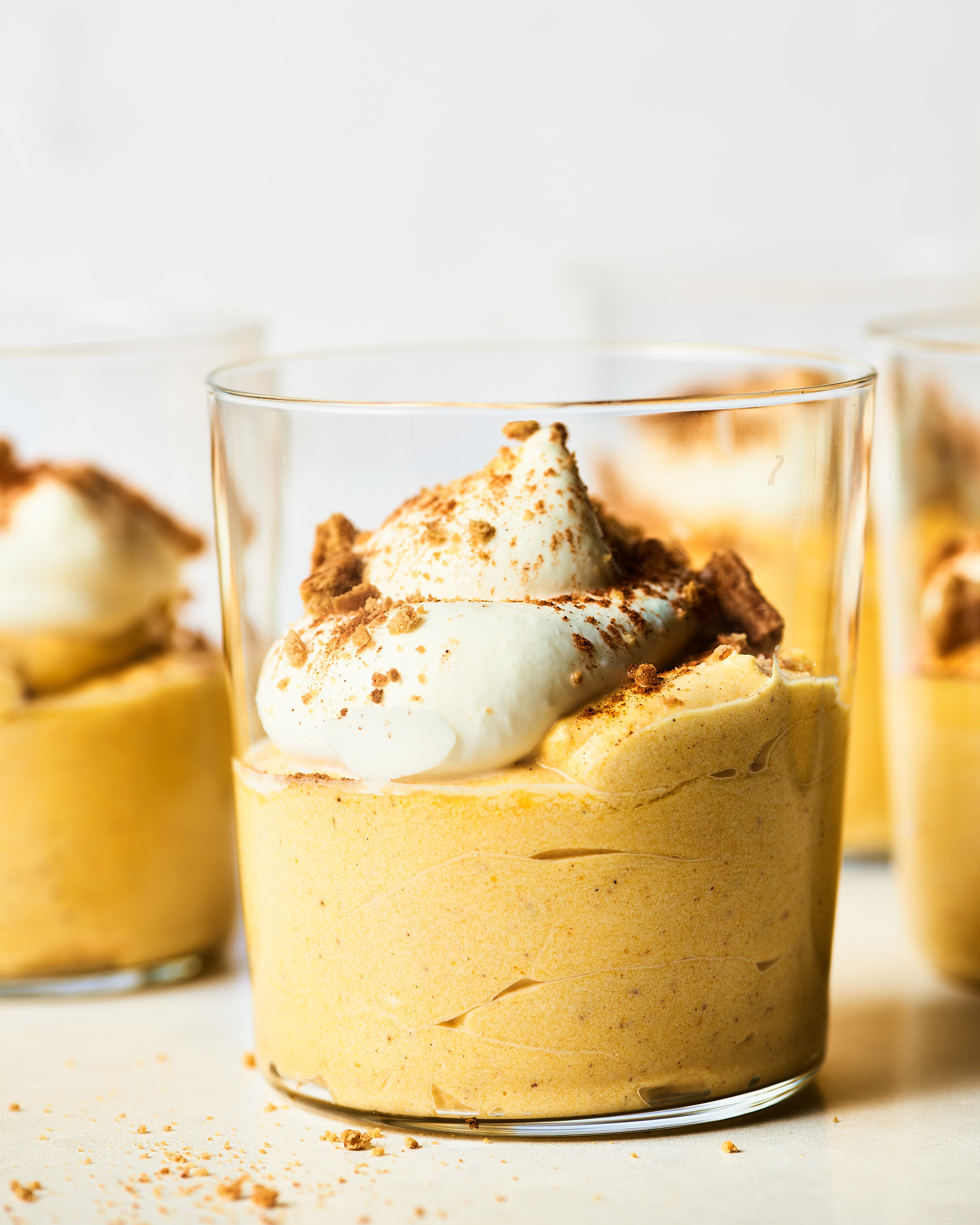 4. No-Bake 5-Ingredient Whipped Pumpkin Cheesecake
A quick whip in the stand mixer is all you need to make these super-fluffy cheesecake cups. Thanks to already-sweetened and spiced pumpkin pie filling, you barely need any extra ingredients.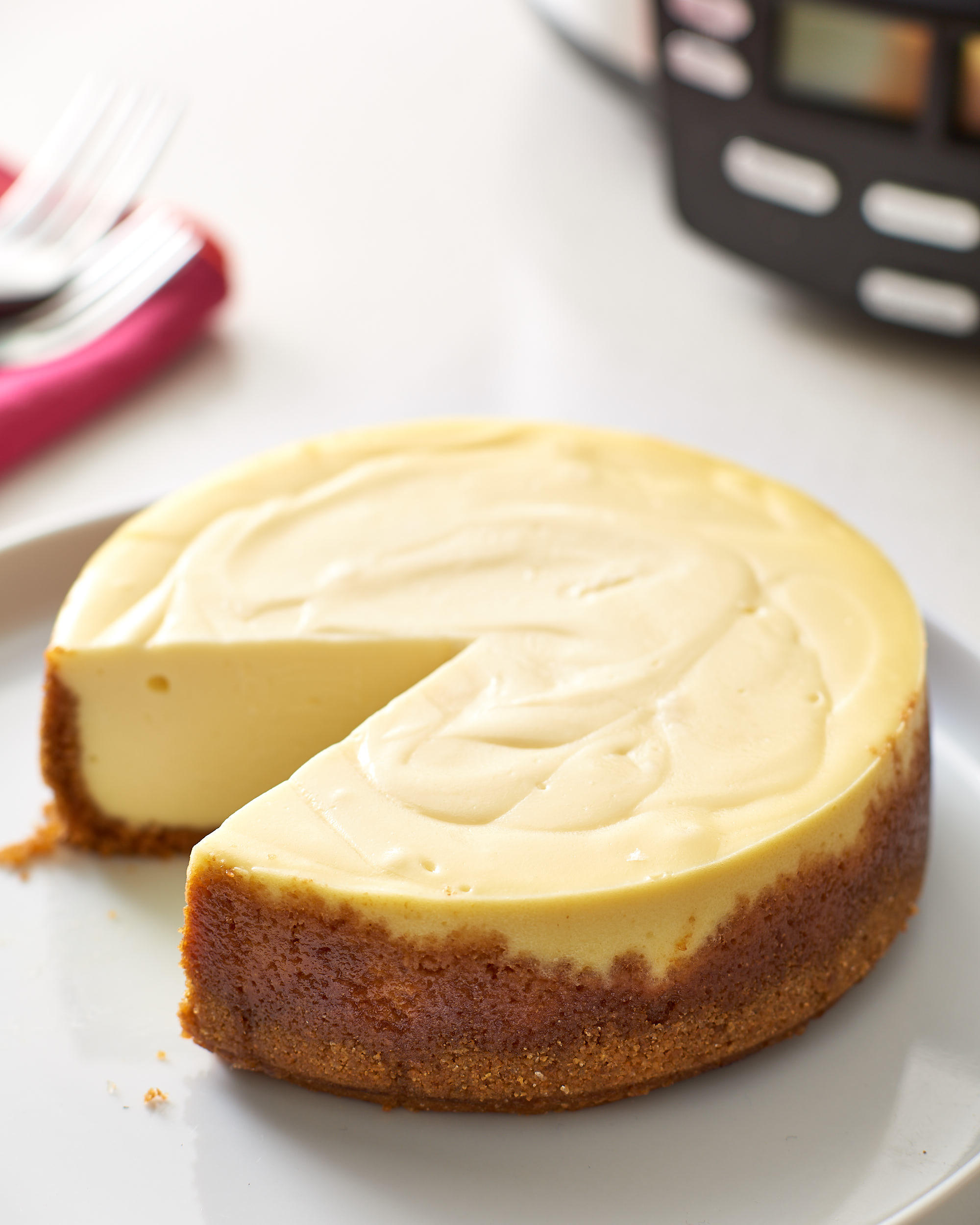 5. Martha Stewart's Slow Cooker Cheesecake
The slow, steady application of low heat from the slow cooker gives this vanilla-scented cheesecake an almost custard-like consistency. Plus, the appliance pretty much does all the work for you.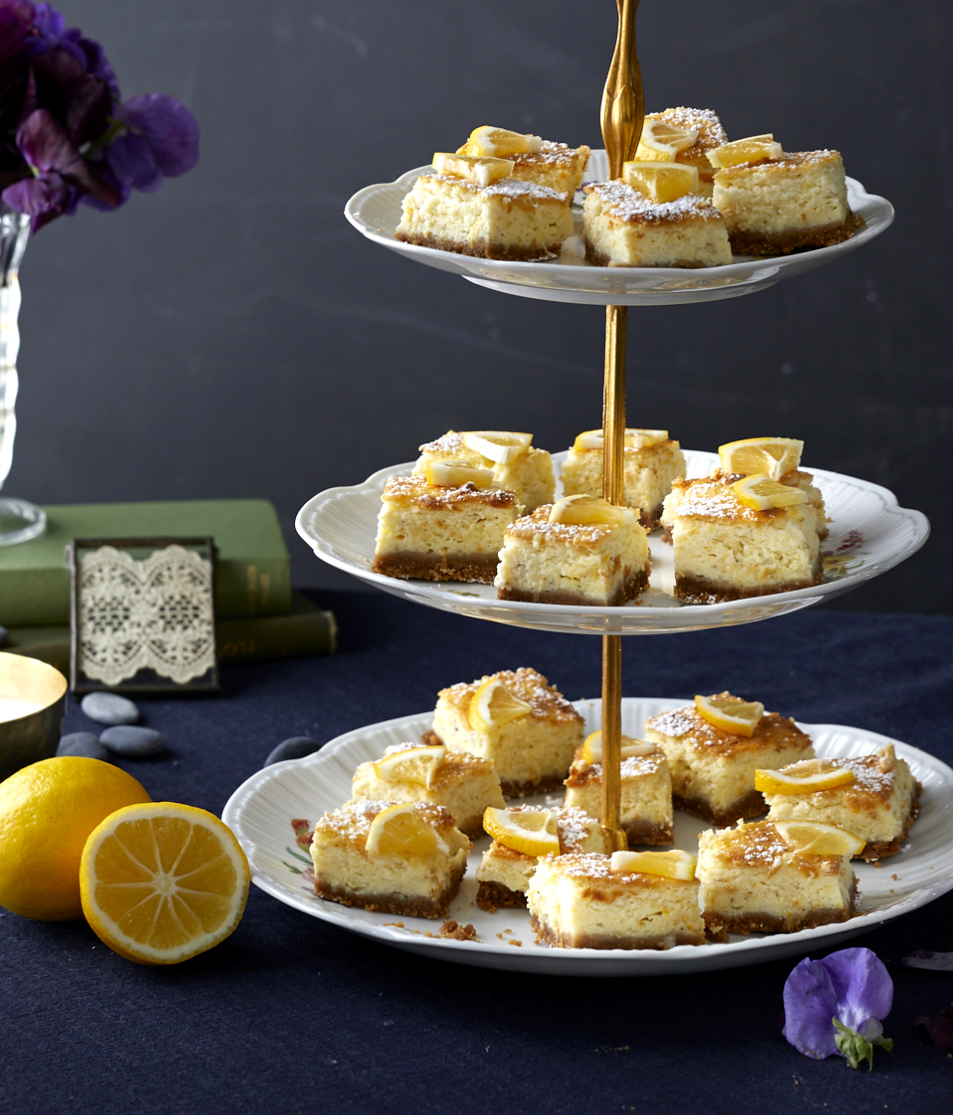 6. German-Style Lemony Cheesecake
Unlike the dense American-style cheesecake, German-style cheesecake is super fluffy — almost like a soufflé. If you can find it, use Quark (a European farmers cheese) in the filling. If not, sour cream or Greek yogurt will work just fine.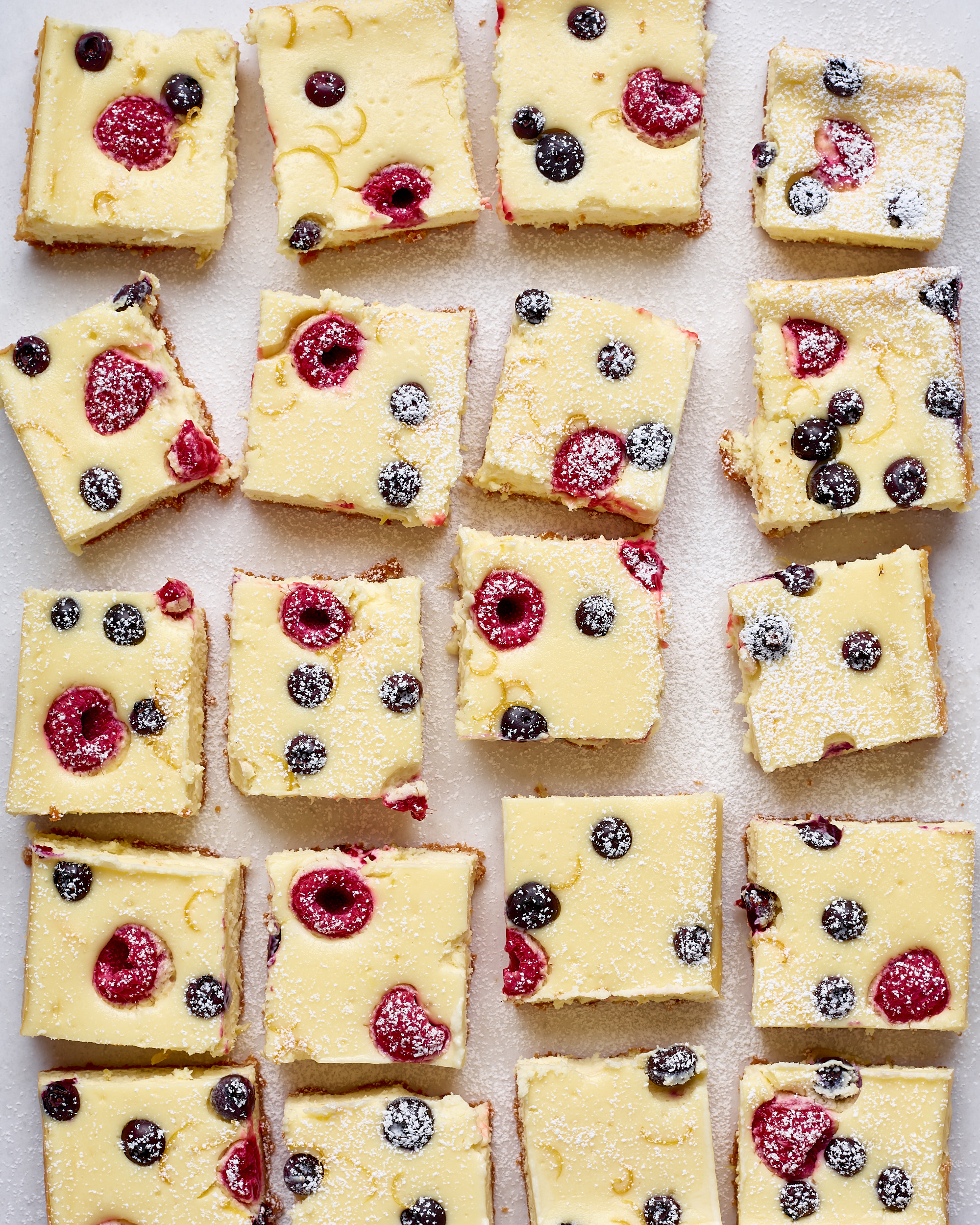 7. Red, White, and Blue Cheesecake Bars
Don't wait until July 4th to make these fruit-studded, lemon-flavored cheesecake bars. As soon as you take one bite, you'll understand why you should be making them year-round.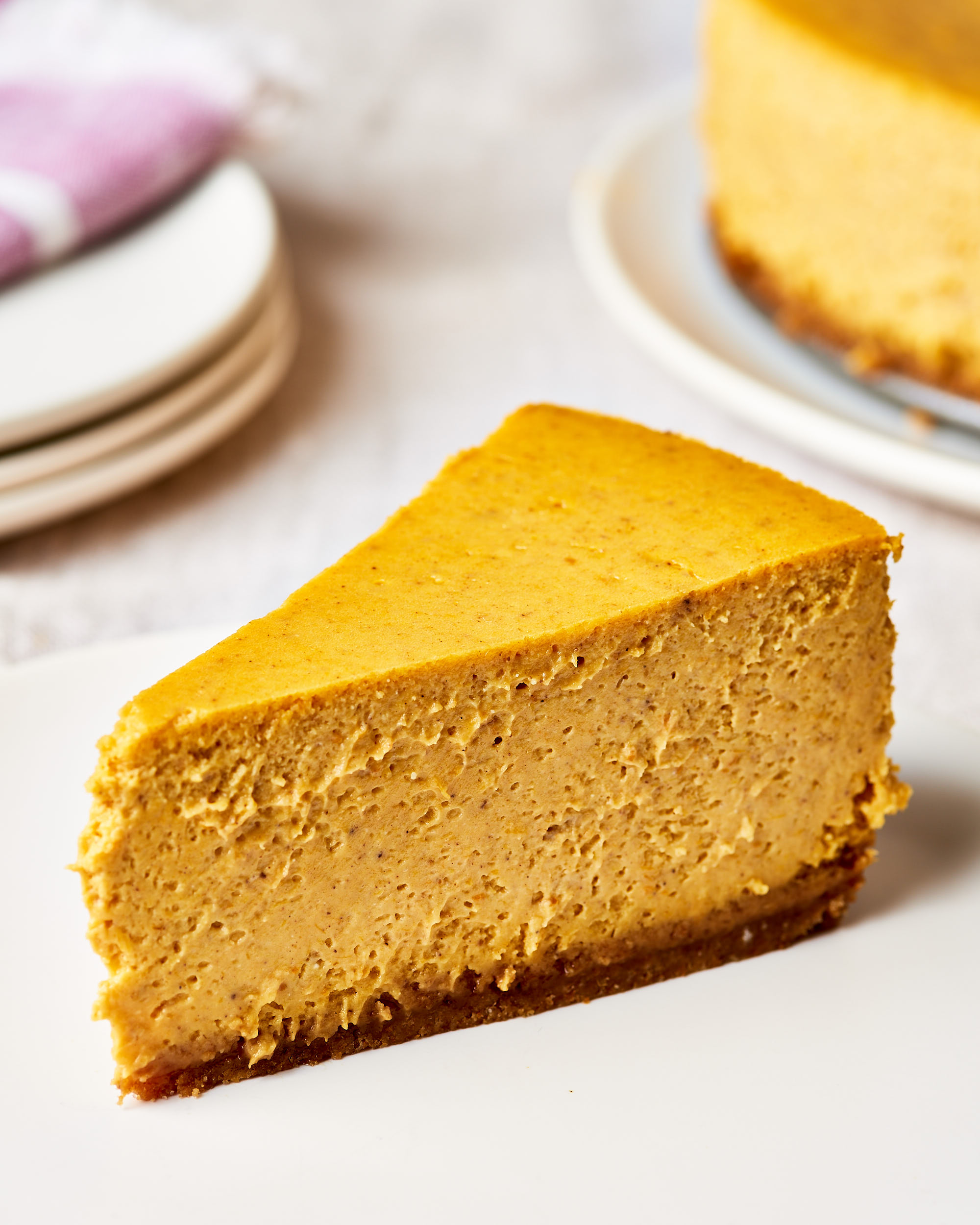 8. How To Make Pumpkin Cheesecake
This pumpkin cheesecake was designed for newbies — we're sharing every tip and trick we know to ensure yours comes out absolutely perfect. So if you only make one cheesecake this year, let this be the one.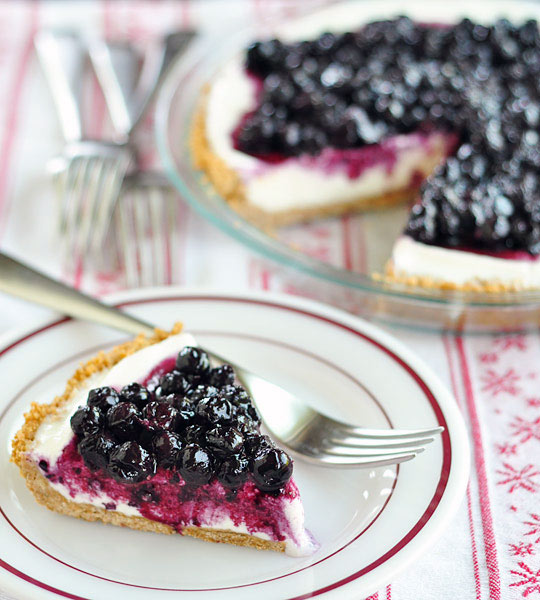 9. No-Bake Blueberry Cheesecake Ice Cream Pie
Yes, we just combined three of your favorite things all in one dessert. The best part? The ice cream recipe is adapted from a Jeni's Splendid Ice Cream recipe, so you know it's gotta be good.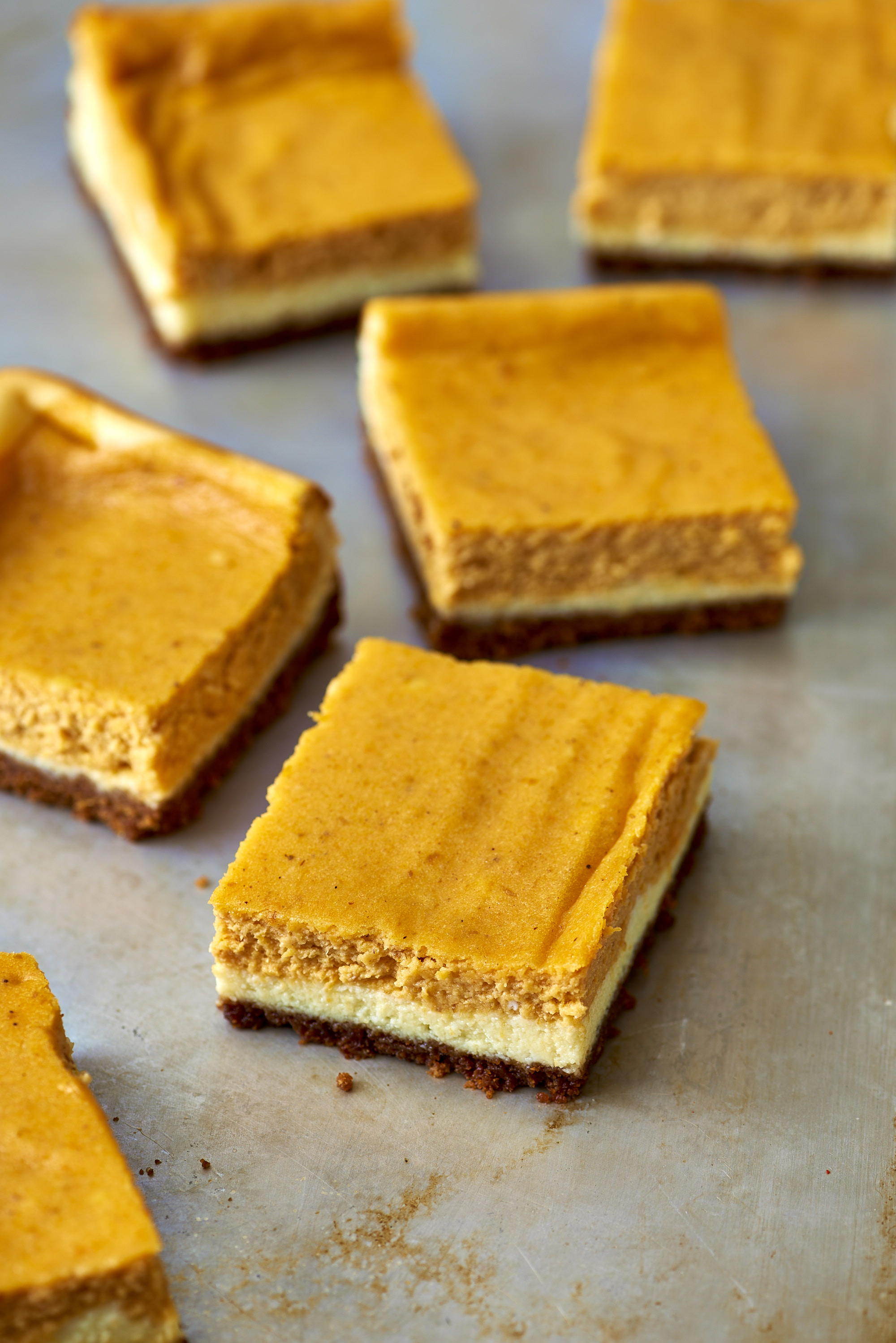 10. Pumpkin Cheesecake Bars
These bars are for anyone that can't choose between cheesecake and pumpkin pie at the dessert table. These keep well in the freezer for up to three months, so make a batch now and then snack on them for weeks to come.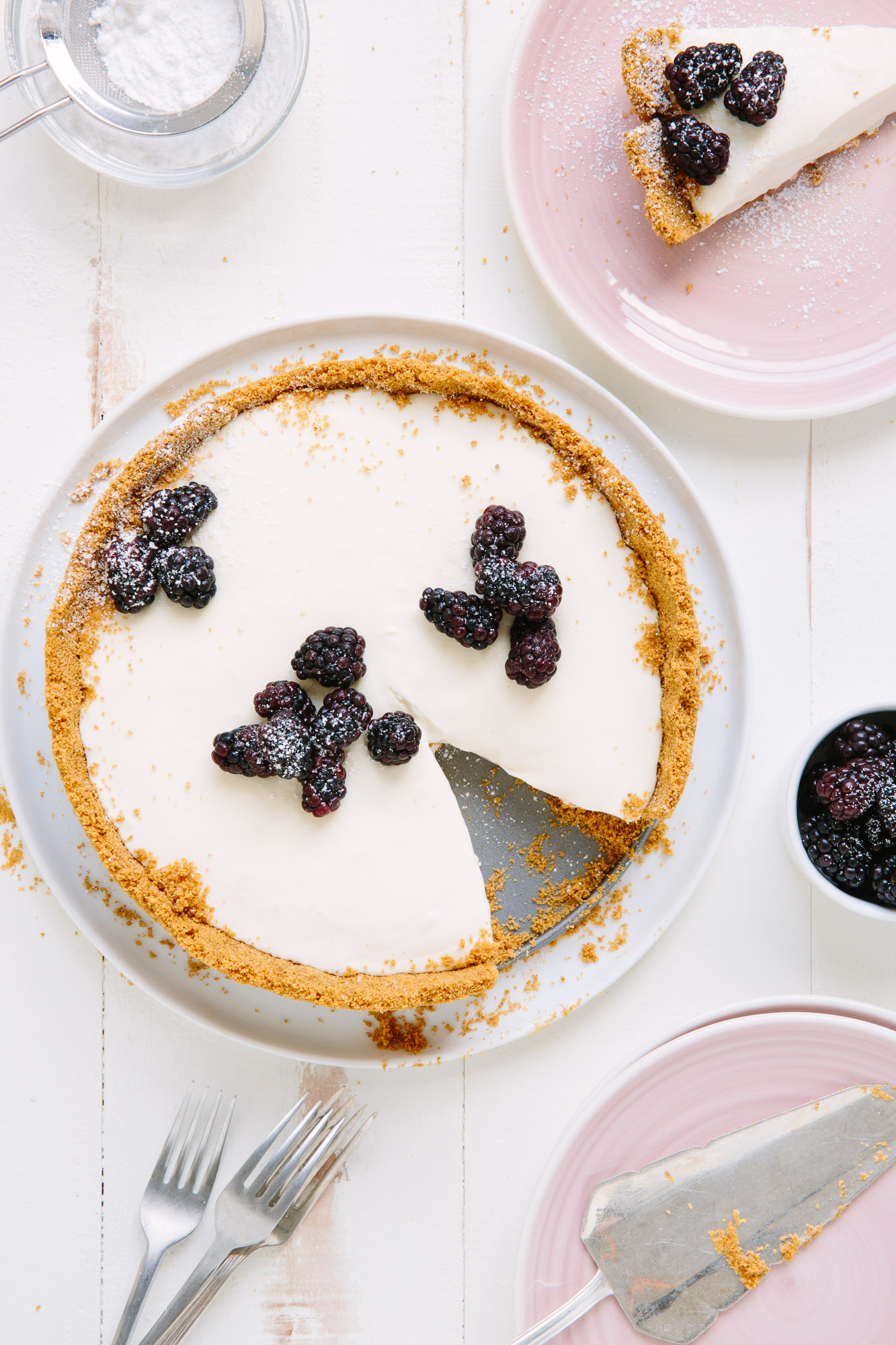 11. How To Make a No-Bake Cheesecake
The more the weather begins to warm, the less inclined we become to turn on our ovens. That's where this no-bake cheesecake comes in. Top it with whatever you please, be it fresh fruit or a drizzle of caramel or chocolate.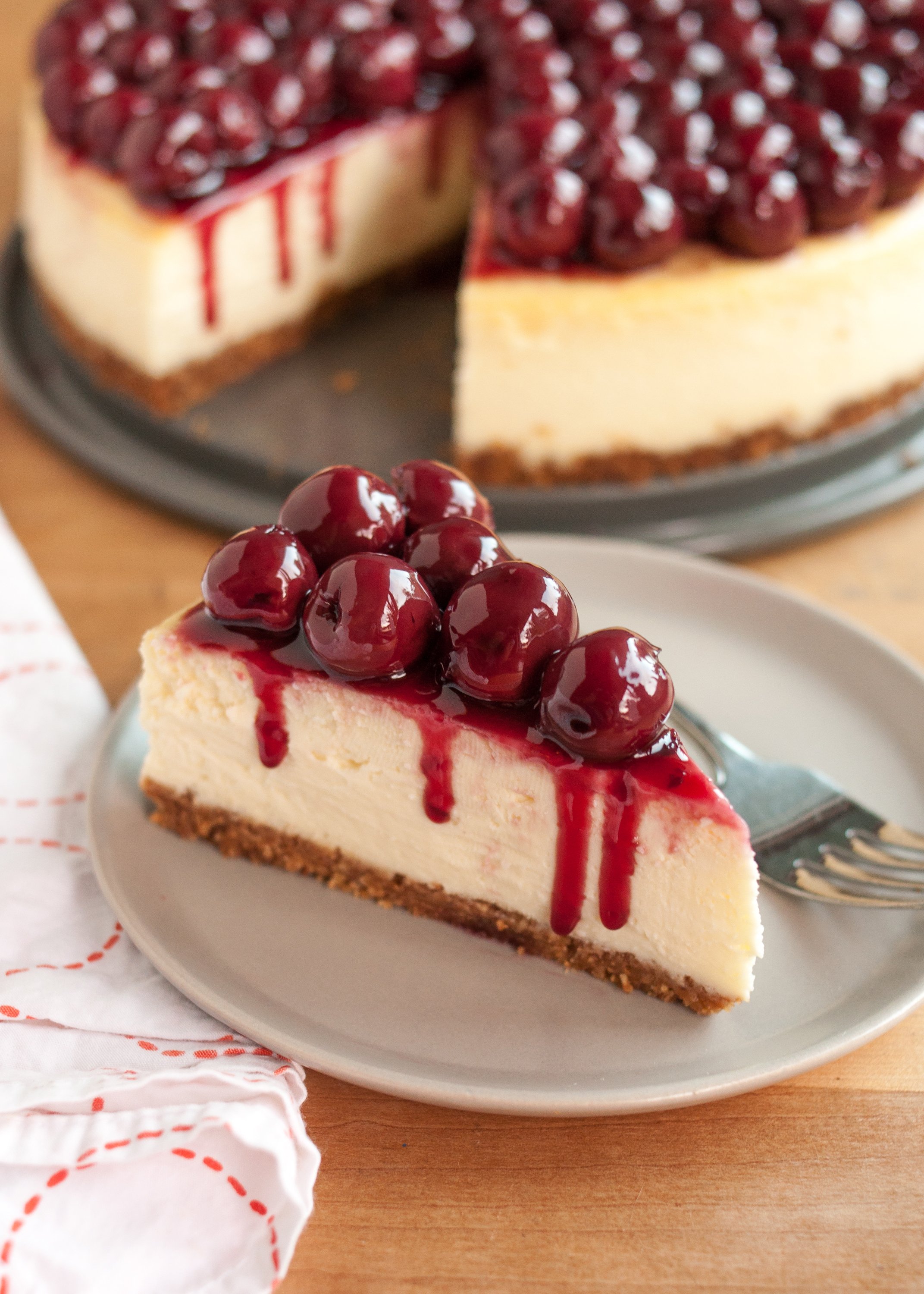 12. How To Make Perfect Cheesecake
Cheesecake purists, this one's for you. This is our go-to trusted standby, the recipe that never fails us — and also never fails to impress. We know you'll love it as much as we do.
Source: Read Full Article