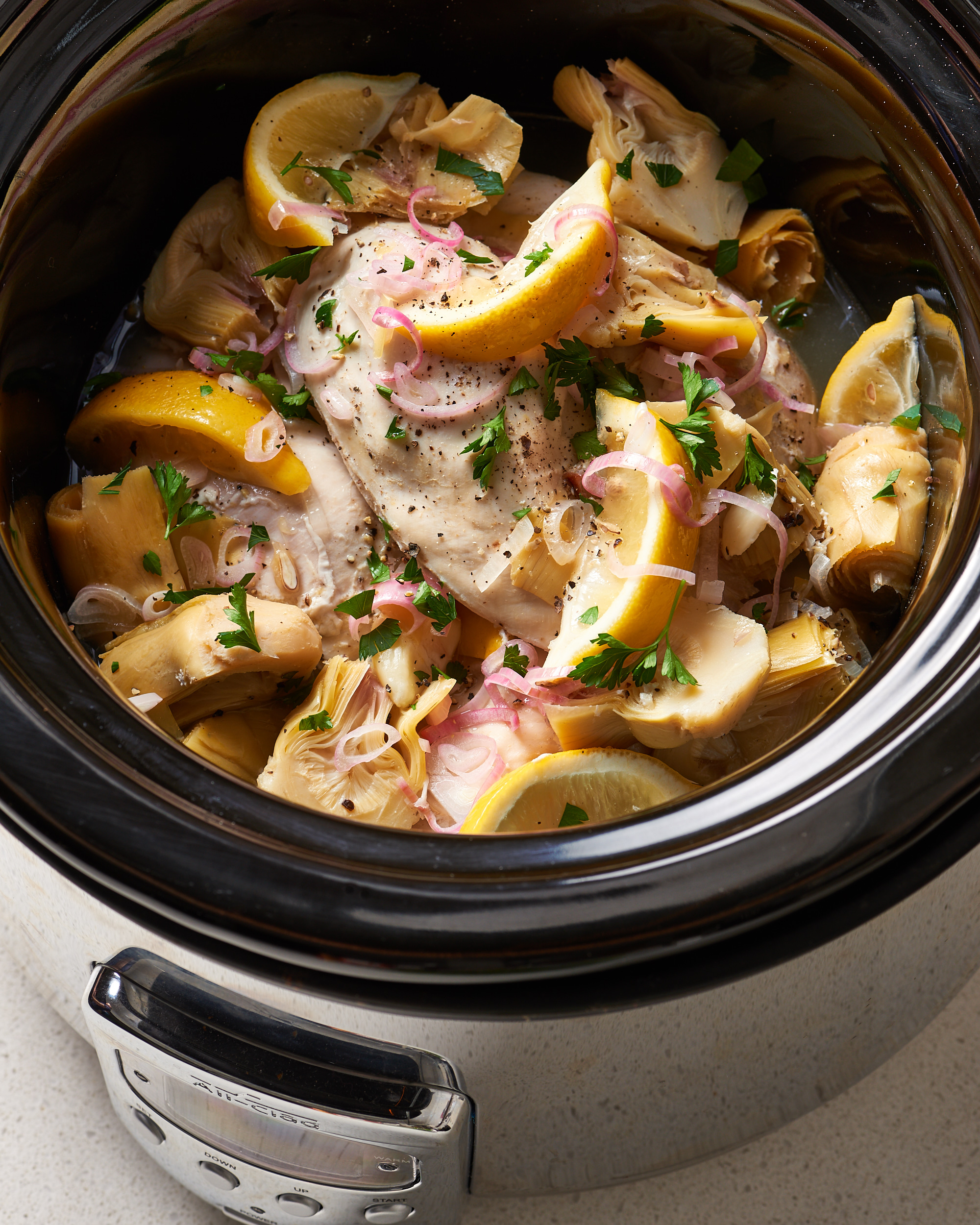 Just because we've got winter in the rearview mirror (finally!), there's no reason to push your slow cooker to the back of your kitchen cabinet. This appliance is a useful tool for making easy meals all year long.
From seasonal soups to breakfast casseroles to chicken dinners, don't pass through spring without making these 12 slow cooker essentials.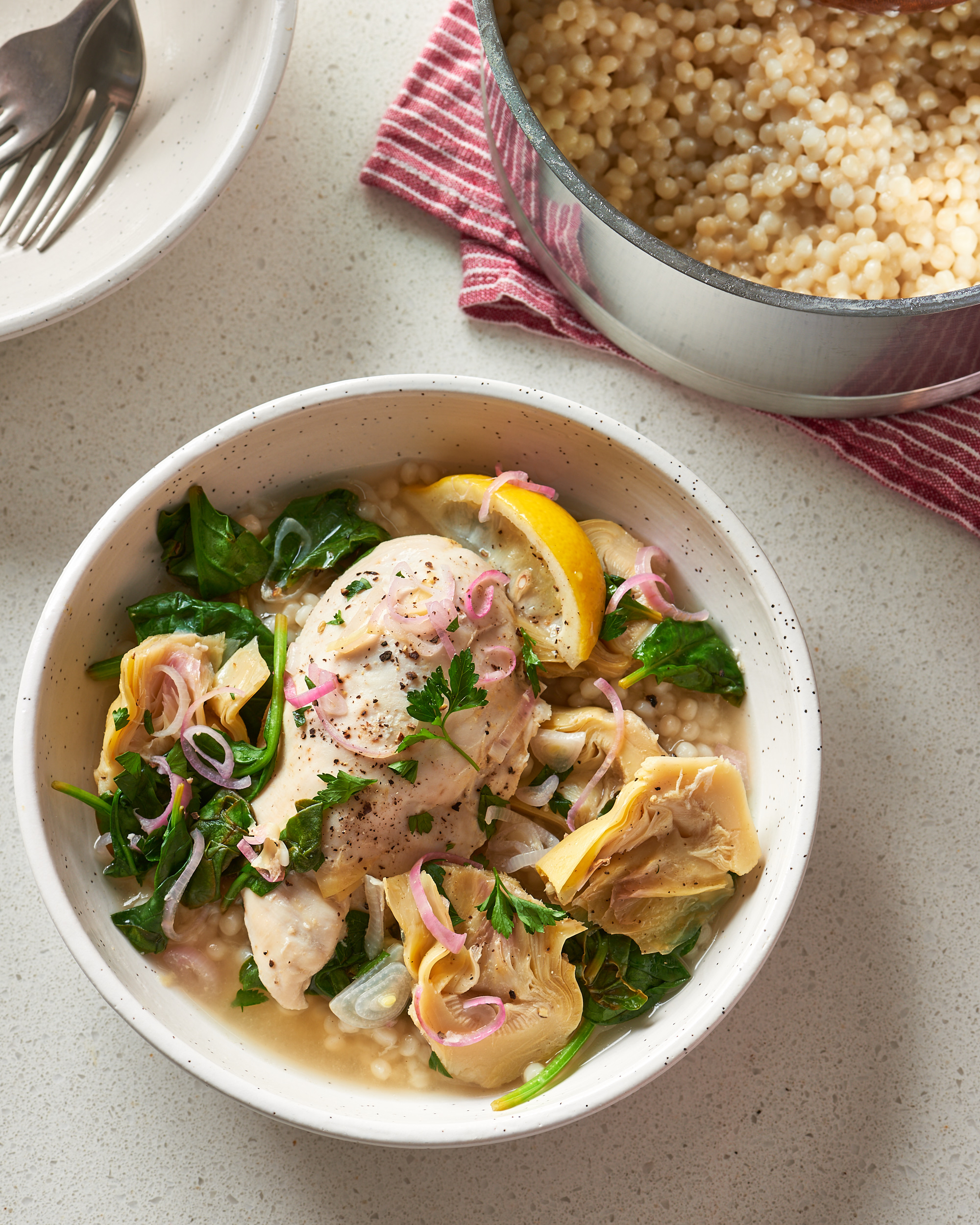 1. Slow Cooker Spinach and Artichoke Chicken
If, like me, you're all about dinners that feels kinda fancy but are a cinch to pull off, you're going to love this easy and elegant spring supper. It's inspired by everyone's favorite dip, with slow-poached chicken breasts in a luxurious lemon broth with wisps of green spinach and forkfuls of tender, nutty artichokes.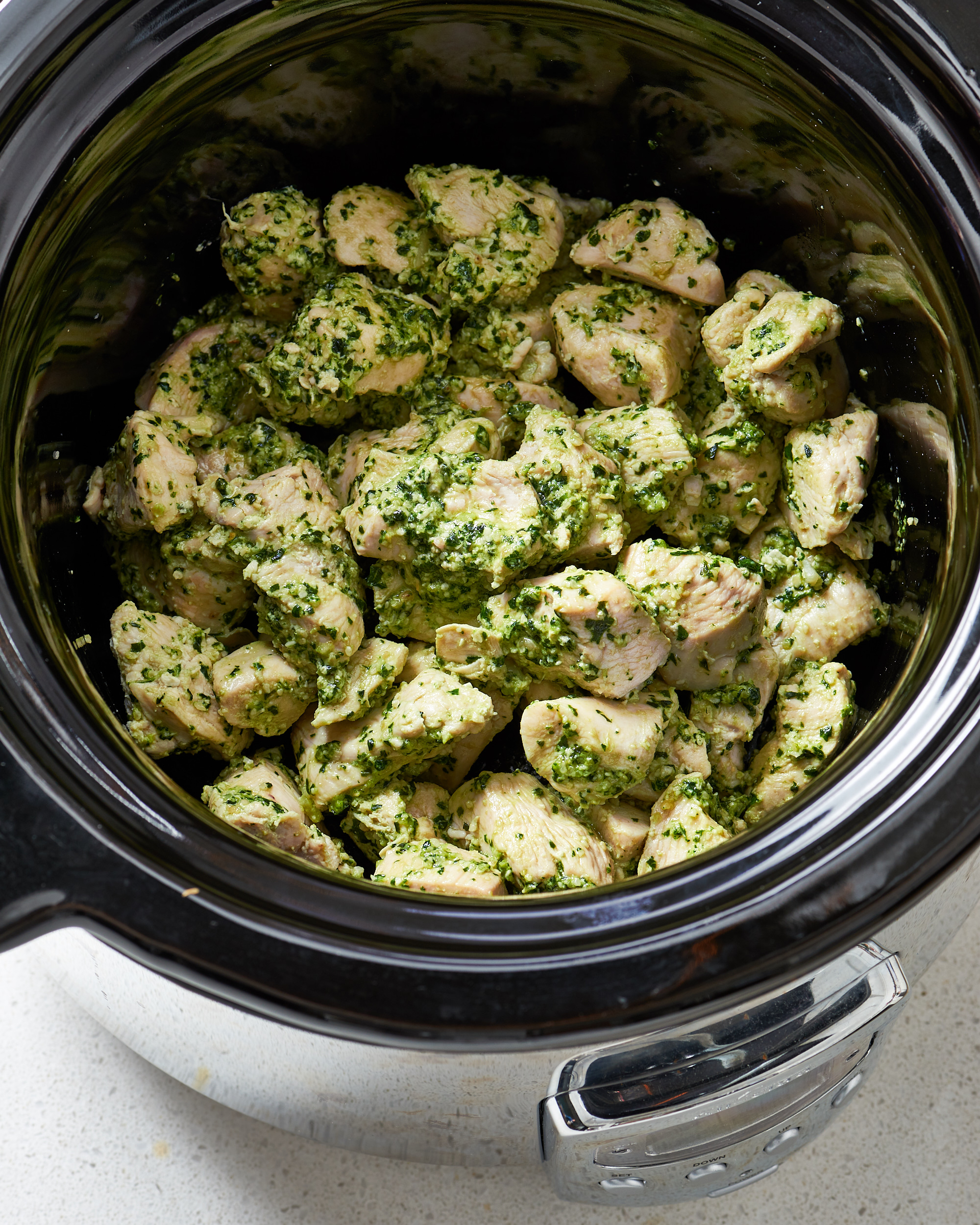 2. Slow Cooker Pesto Chicken
This herb-packed chicken is a meal prep miracle. After two hours of hands-off cooking, you're left with a ton of shredded chicken to be used in salads, sandwiches, bowls, and so much more.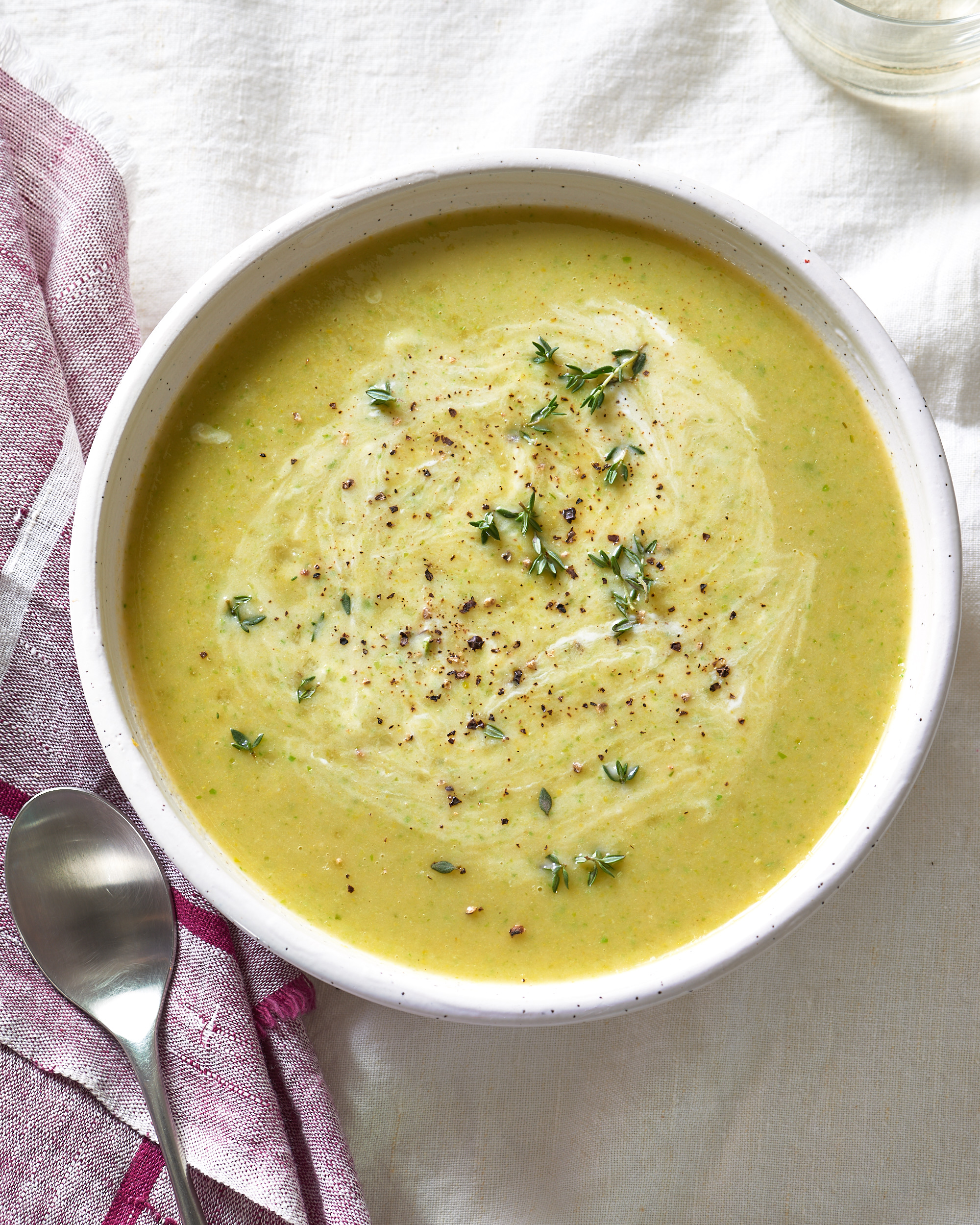 3. Slow Cooker Potato Leek Soup
I'm convinced it is impossible to go through spring and not think about potato leek soup. With a lightened-up taste, it's spring's answer to winter's potato soup. And when the slow cooker is involved, you know it's bound to be easy.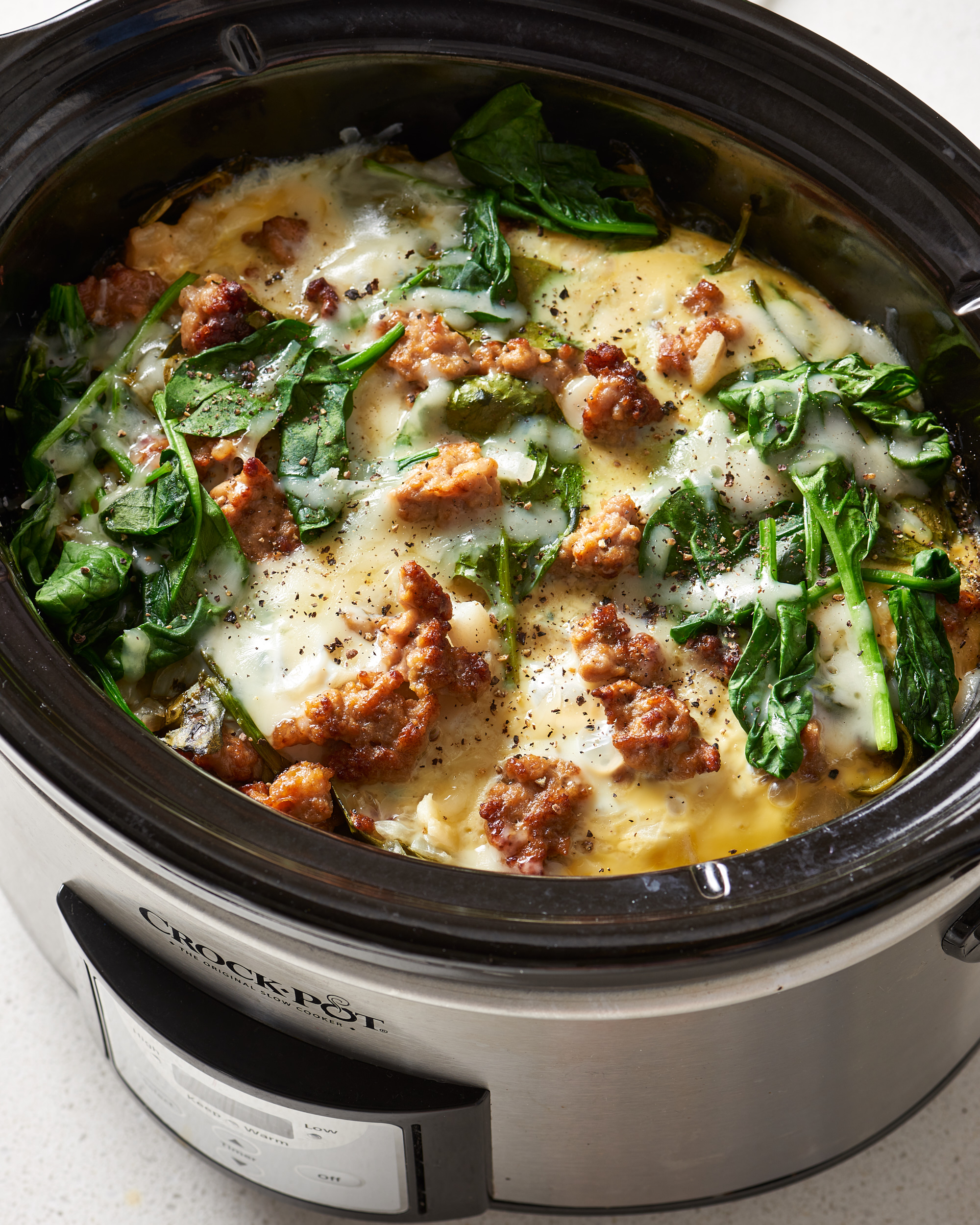 4. Slow Cooker Sausage and Greens Breakfast Casserole
Slow cooker casseroles are a boon to breakfast and weekend brunches, and this fresh and hearty number — loaded with potatoes, sausage, and spinach — is the one I'm keeping on my radar through spring and beyond.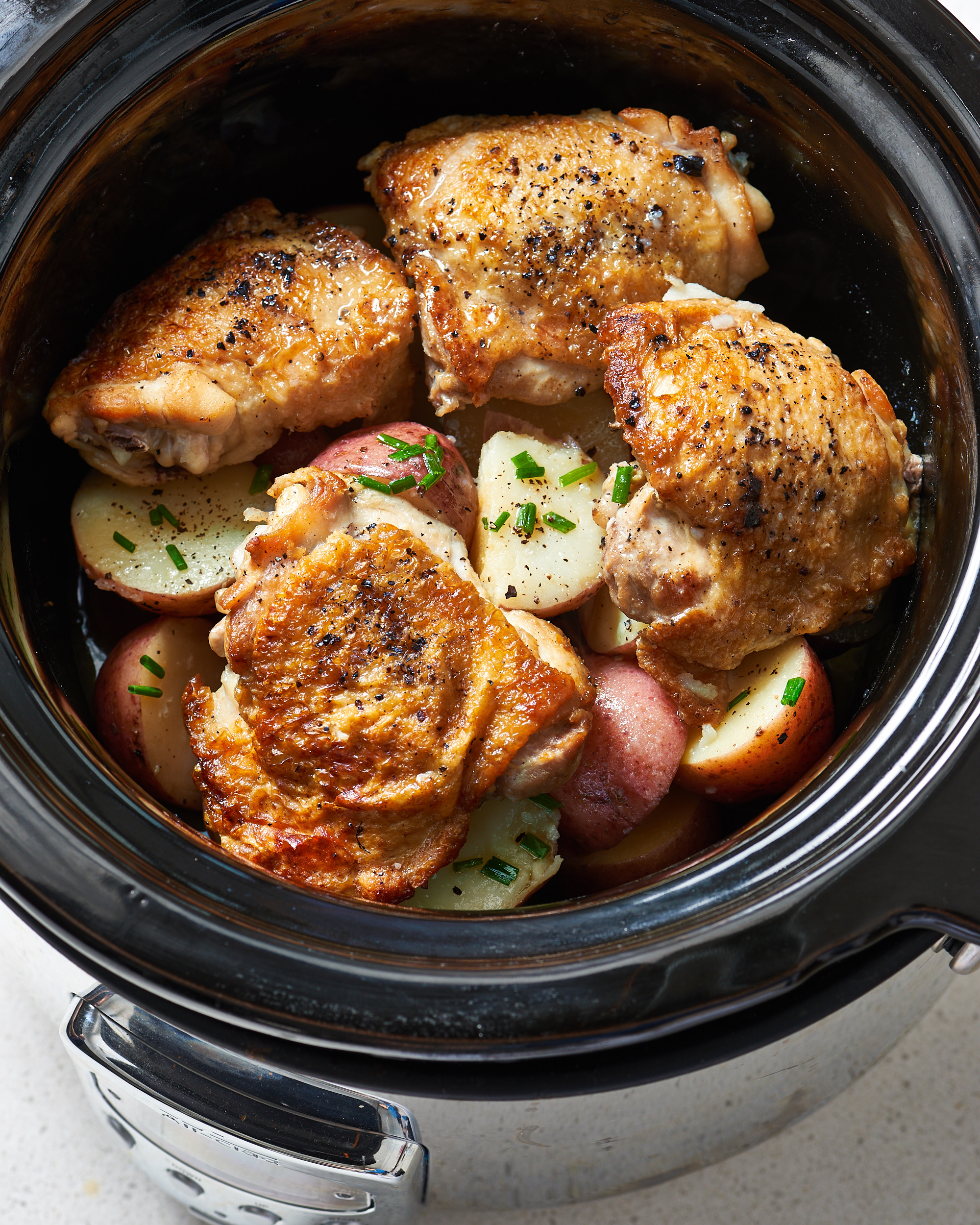 5. Buttery Slow Cooker Chicken and Potatoes
I'll let you decide whether the best part of this slow cooker supper is the rich and super-juicy chicken thighs or the buttery, schmaltz-soaked potatoes that are nestled and cooked underneath.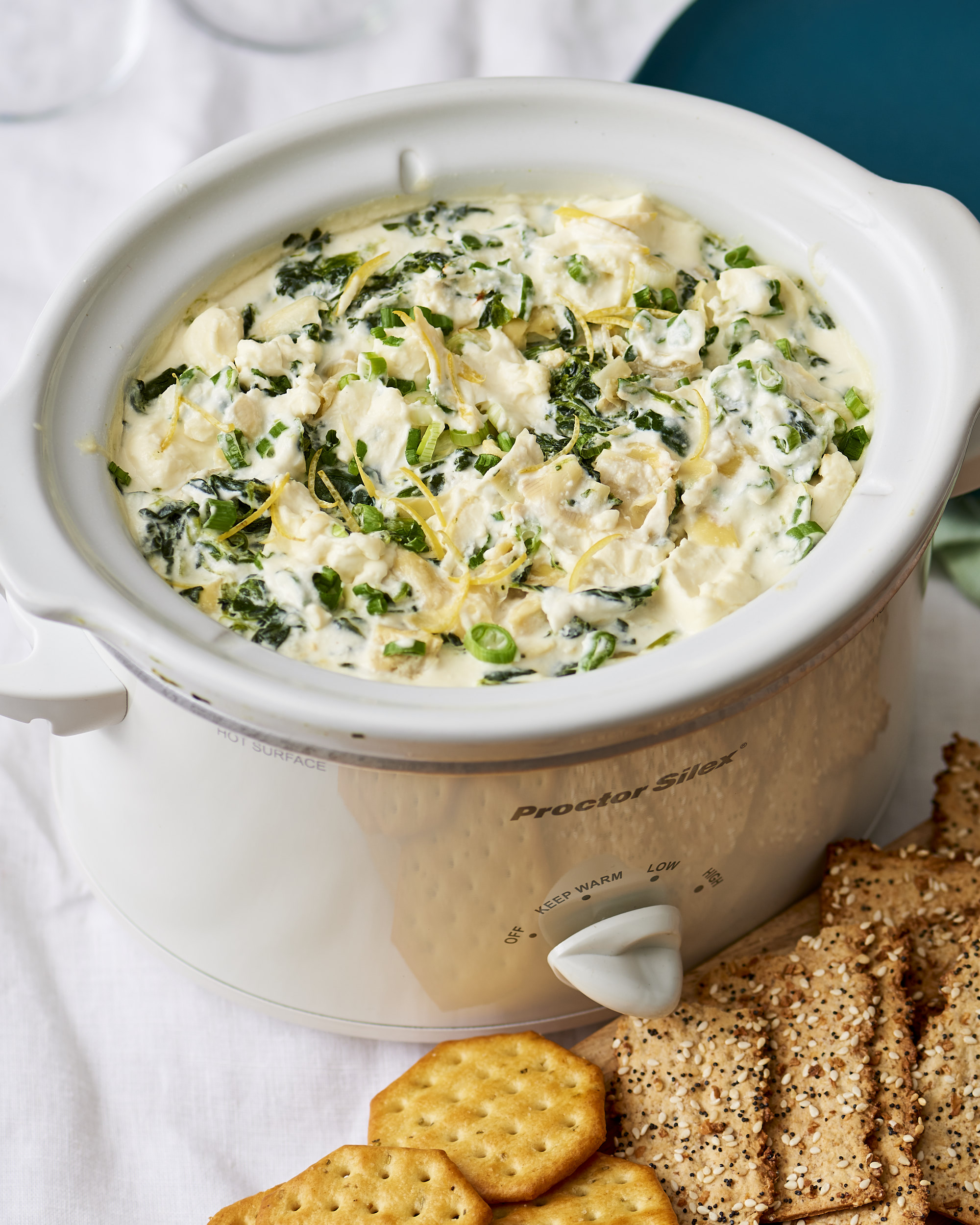 6. Slow Cooker Spinach-Artichoke Dip
If you need an appetizer that's a guaranteed crowd-pleaser, this dip does the trick every single time. Lemon zest gives this version a springtime twist, and it can be made and served straight from the slow cooker.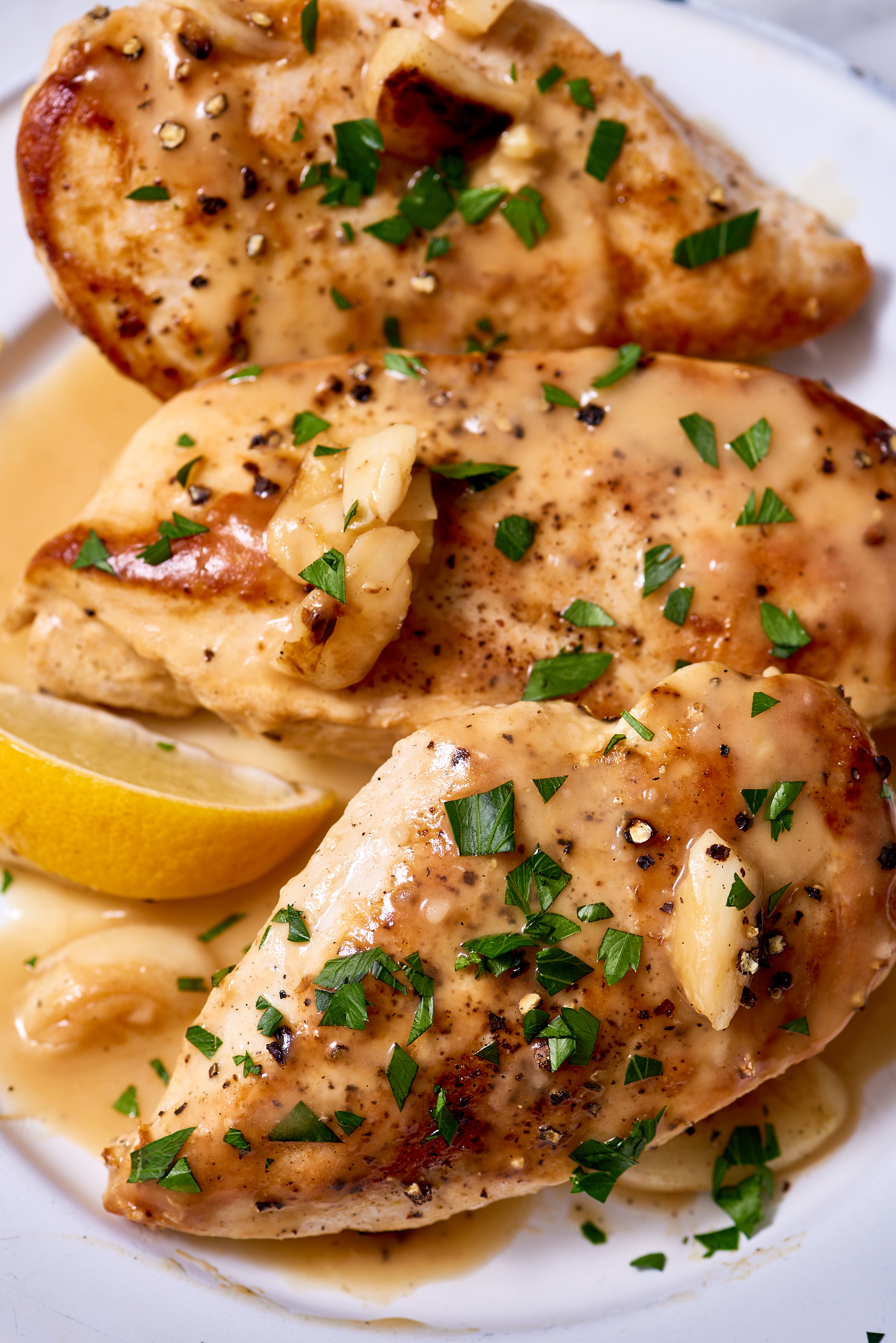 7. Slow Cooker Lemon-Garlic Chicken Breast
If your goal this spring is to eat as many lemony things as possible, you must make this chicken. Juicy chicken breast is partnered with a velvety sauce that is bursting with sweet, tangy lemon and infused with pungent garlic.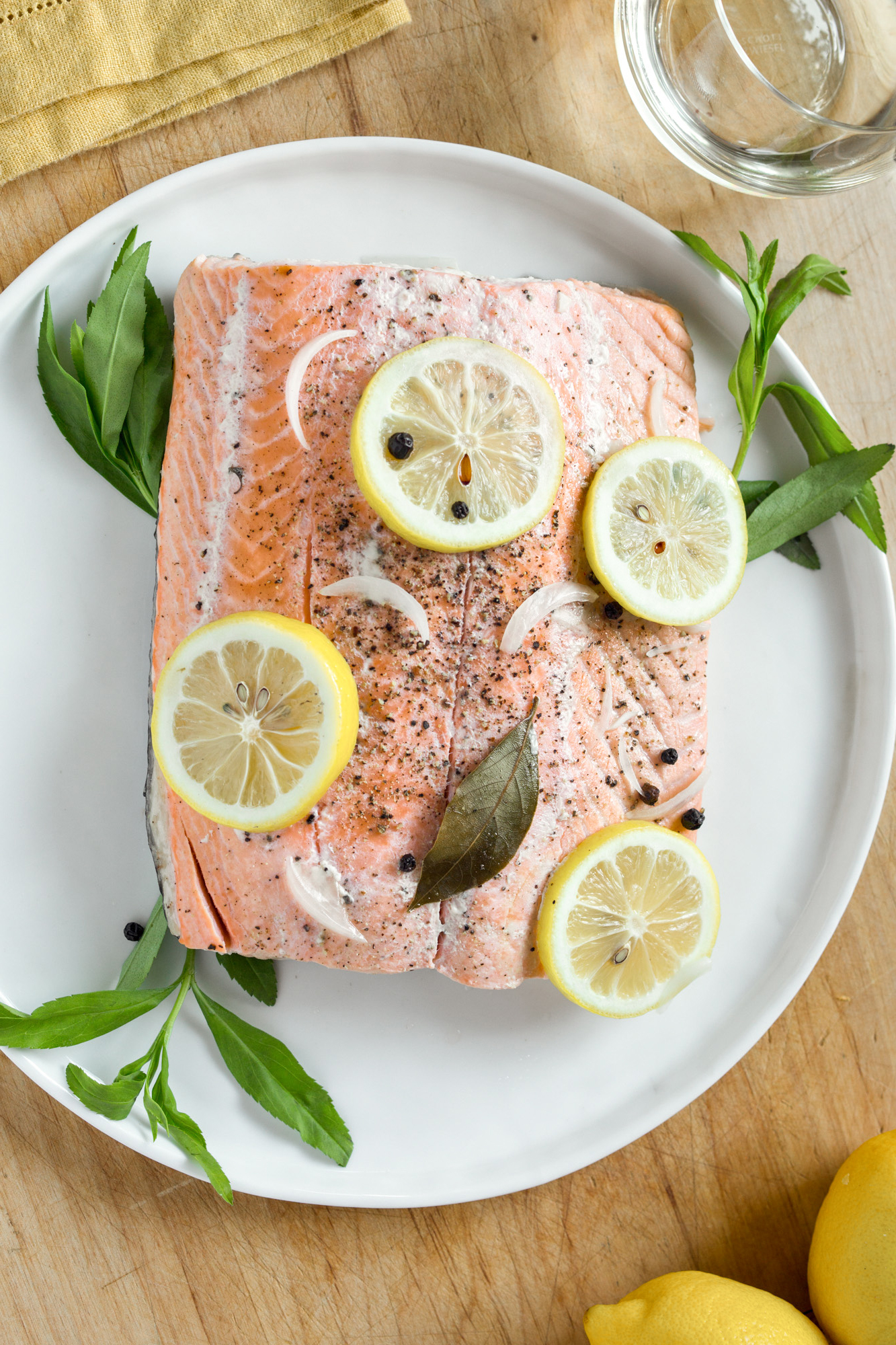 8. Slow Cooker Poached Salmon with Lemons & Fresh Herbs
Your slow cooker is quite possibly the easiest way to cook salmon. This foolproof recipe turns out moist, juicy fish infused with sunny lemon and herbs, and you barely have to life a finger to make it happen.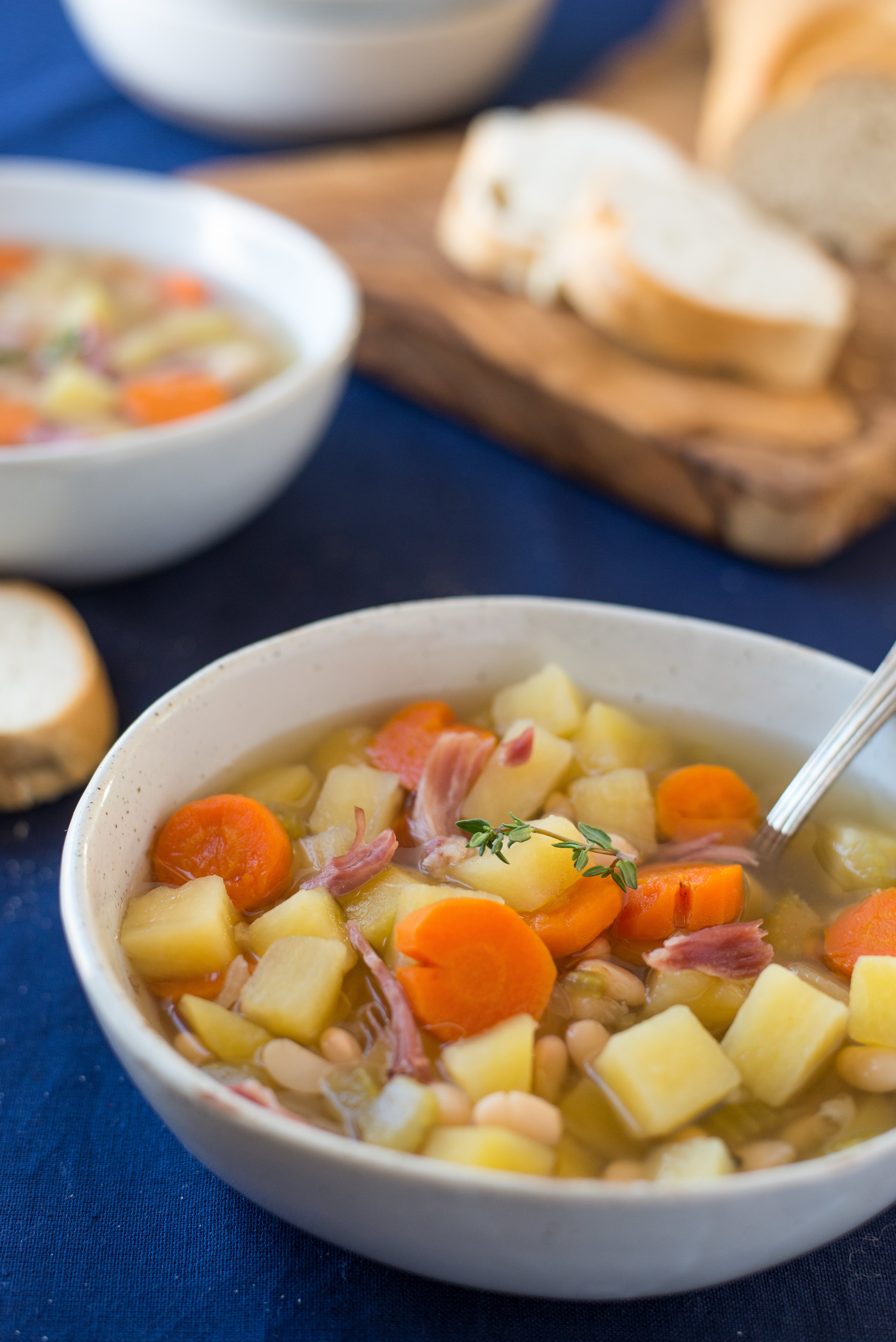 9. Slow Cooker Ham Bone Soup
Maybe you've still got last years Easter ham bone in the freezer? Need to use it up before this year's Easter ham? This is the recipe for you to do just that.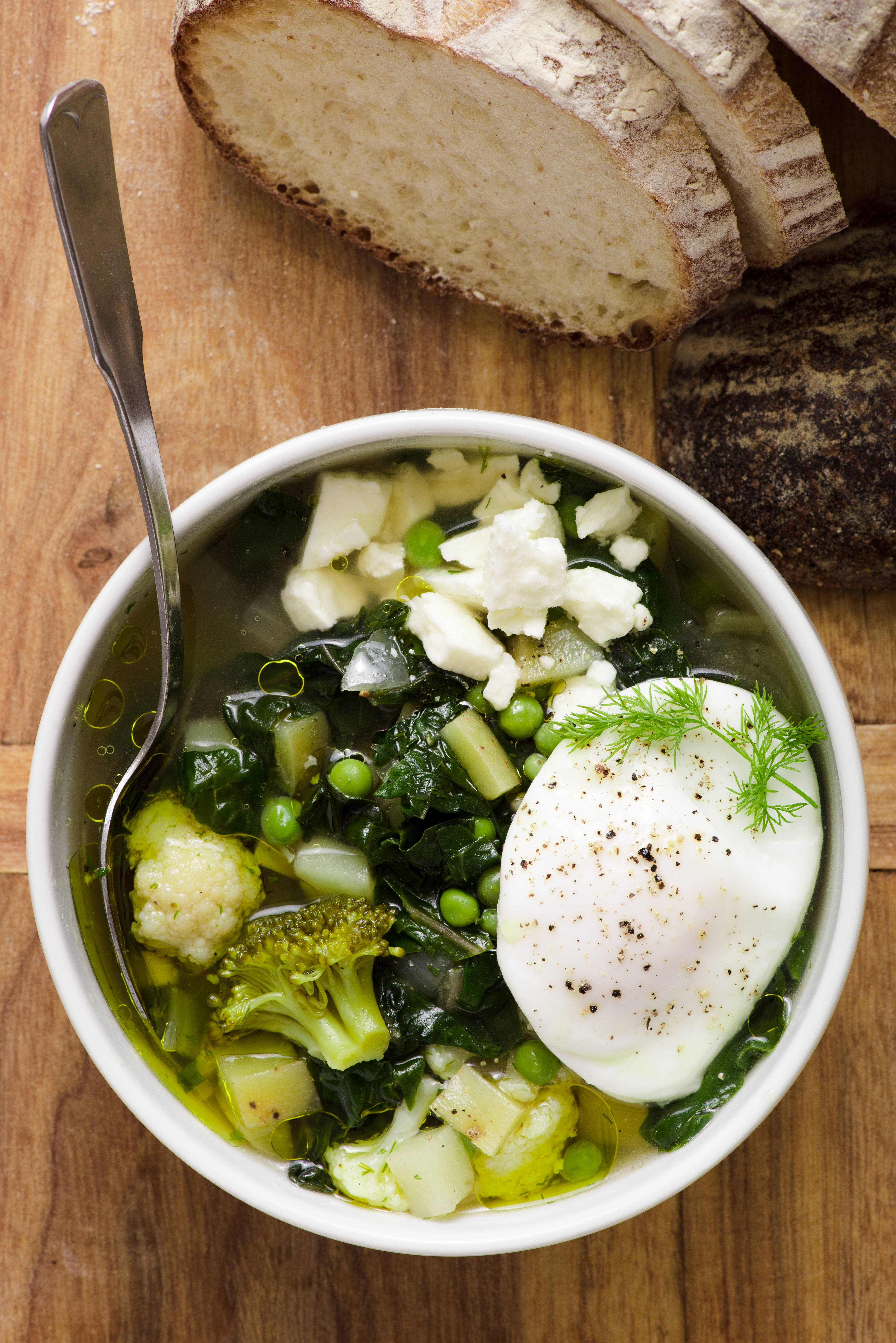 10. Everyday Green Vegetable Slow Cooker Soup
If spring has you thinking about the return of all the green things, you'll want to add this vegetable soup to the mix. The recipe calls for frozen peas, but if you're able to snag some that are fresh, go ahead and swap them in.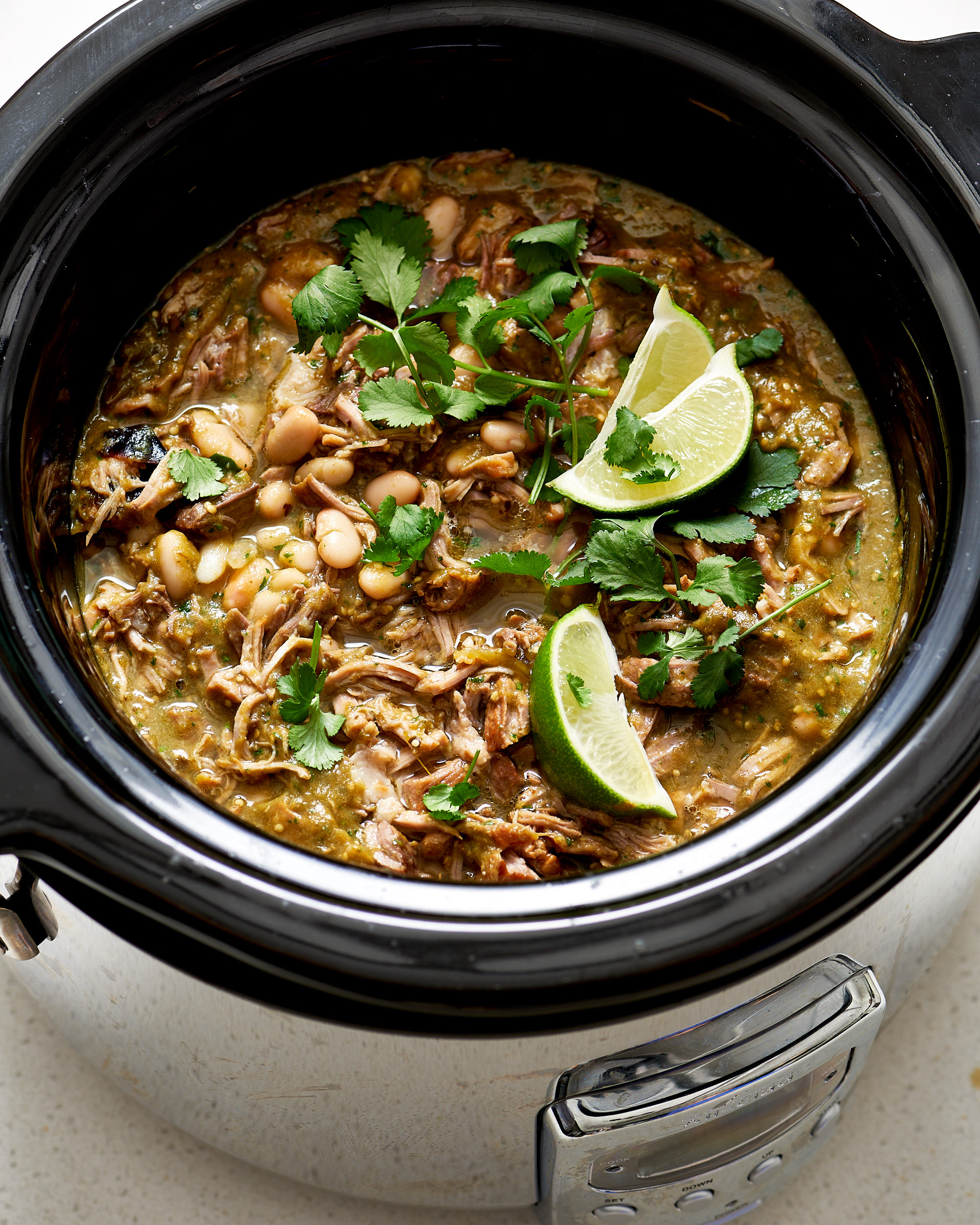 11. Slow Cooker Chile Verde
This green chile and onion infused chile verde will get you so excited for spring and summer cooking. Still hearty enough for the blustery days of spring, this recipe is also bursting with bright flavor and eager for thinly sliced spring radishes.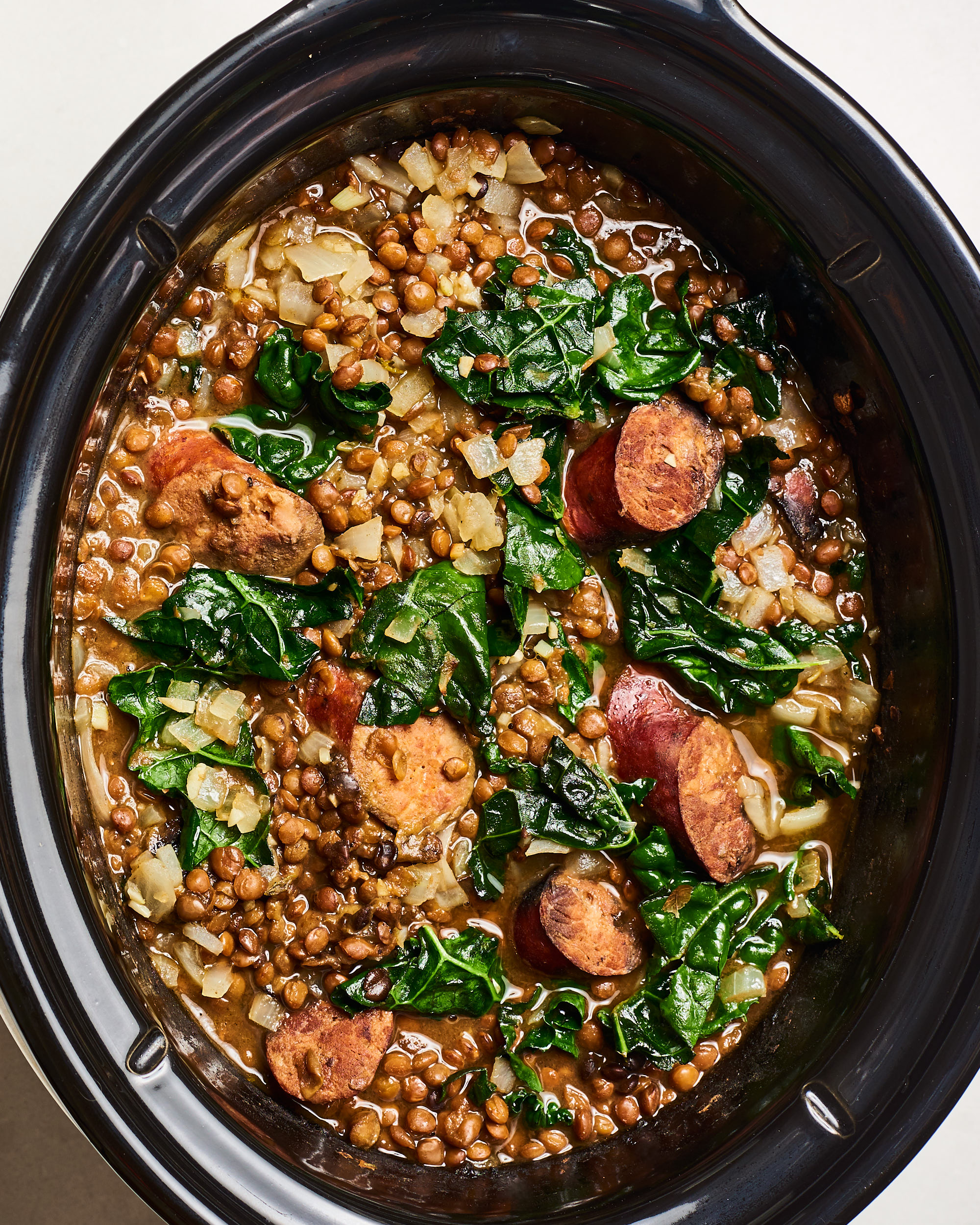 12. Slow Cooker Sausage and Lentil Stew
Stews can totally be spring fare! This lentil and sausage version is full of warming flavors, but also finished with tons of spring greens like hearty kale, spinach, or chard.
Source: Read Full Article