It's like a Brazilian French dip sandwich with caramelized onions and smoked provolone. Sliders are typically pretty weak to me (too much bread, meat overcooked, overpriced) but these prove that you *can* make an amazing slider.
Honorable mention: Warm hearts of palm and spinach dip. Toss out the crostini and eat with a spoon.
Best Cocktail: Fogo Premium Caipirinha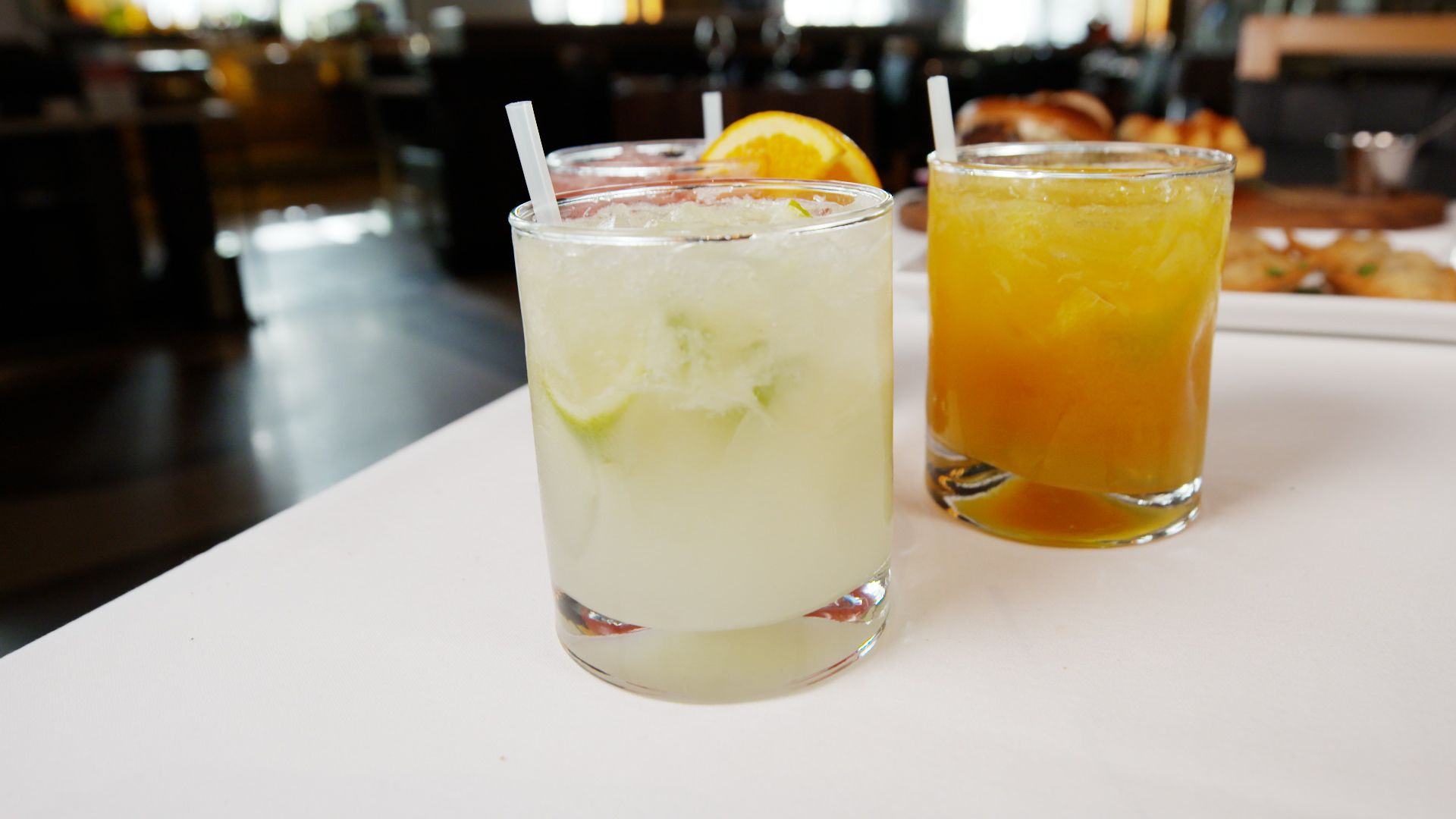 Sometimes the classic is the best way to go. Similar to a mojito, this caipirinha has the right balance of sweet and tartness. It's like an adult limeade.
Best Meat: Wagyu New York Strip Steak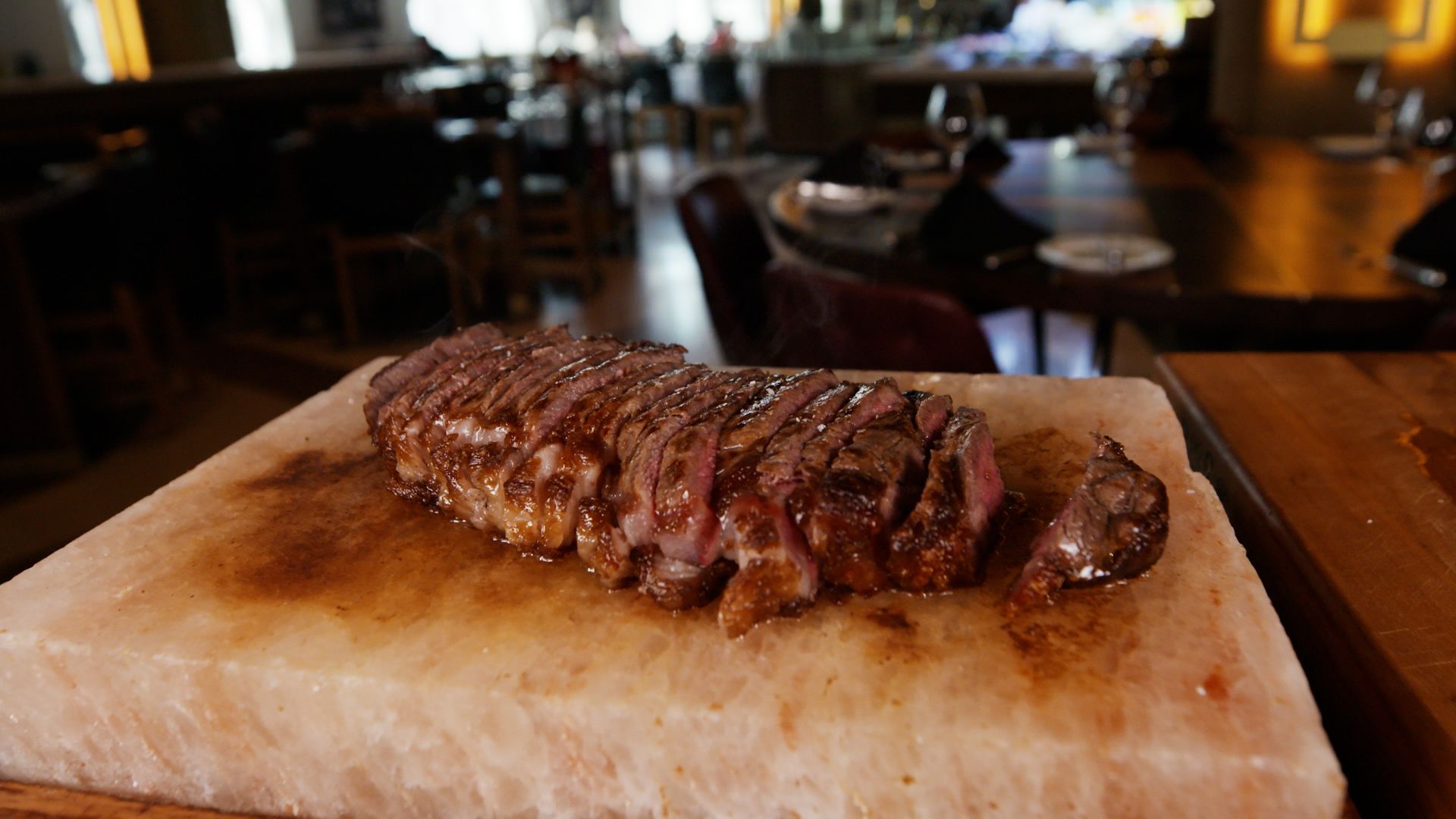 I am not exaggerating when I say this was the best steak I've ever had. The steak is served on a massive Himalayan salt block and sprinkled with flaky sea salt. It's a masterpiece; I could've cried. If you aren't shelling out $125 for 20 ounces of wagyu, I recommend the picanha from the churrasco selection. Since it's the prime part of top sirloin, it's super tender and delicious.
Best Side: Pão de Quiejo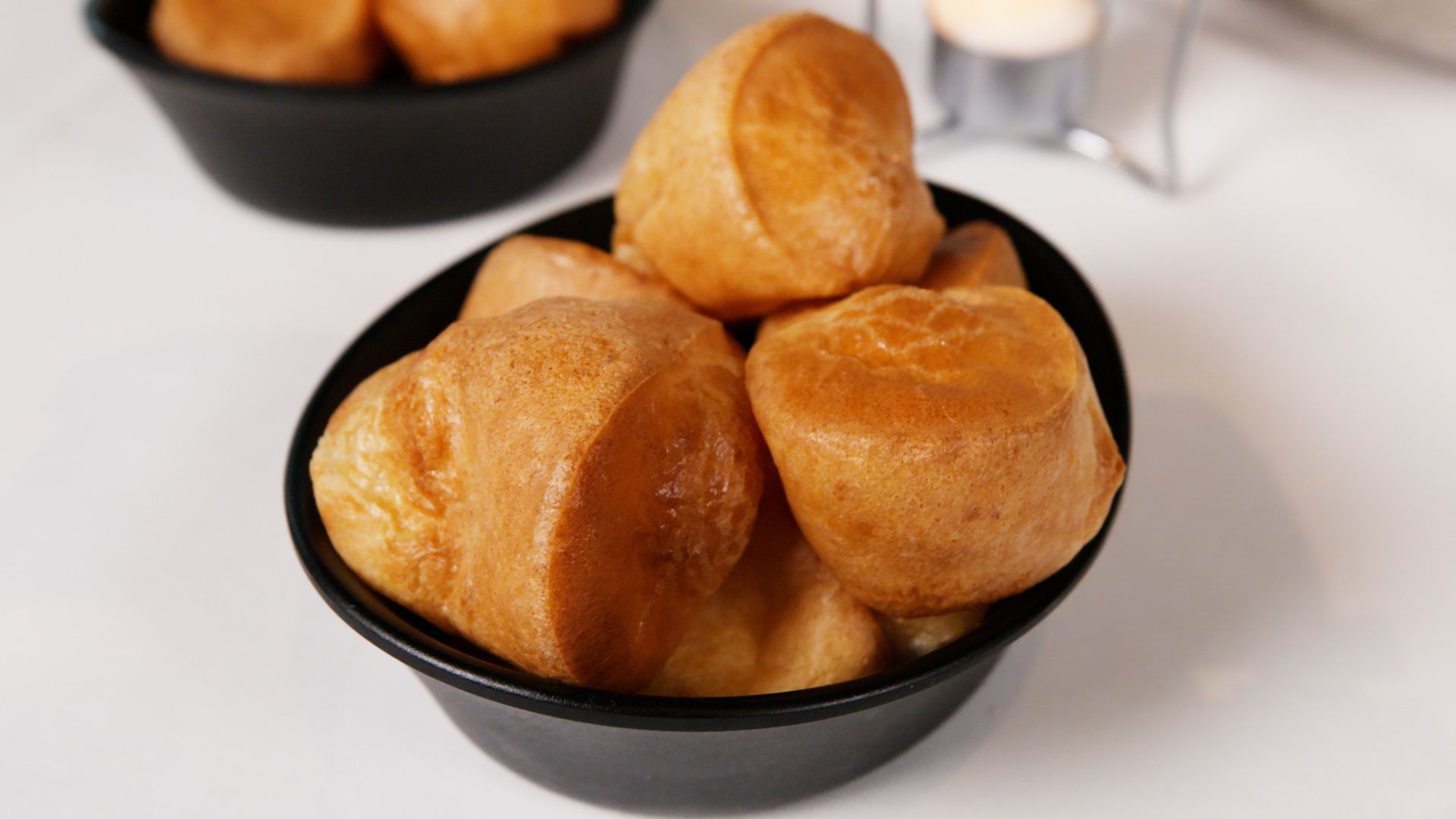 Could you imagine if I didn't mention the coveted bottomless cheesy bread that is pão de quiejo? Criminal. If you've ever had Yorkshire pudding, these are a cheesy mini version. (Test kitchen genius, June, loves pão de quiejo so much she puts them on her Christmas table.) I could eat these every day for the rest of my life and be content.
Honorable mention: The Fogo Feijoada. The servers said this is their go-to after they work a shift and I can see why; it's so comforting.
Best Dessert: Passion Fruit Mousse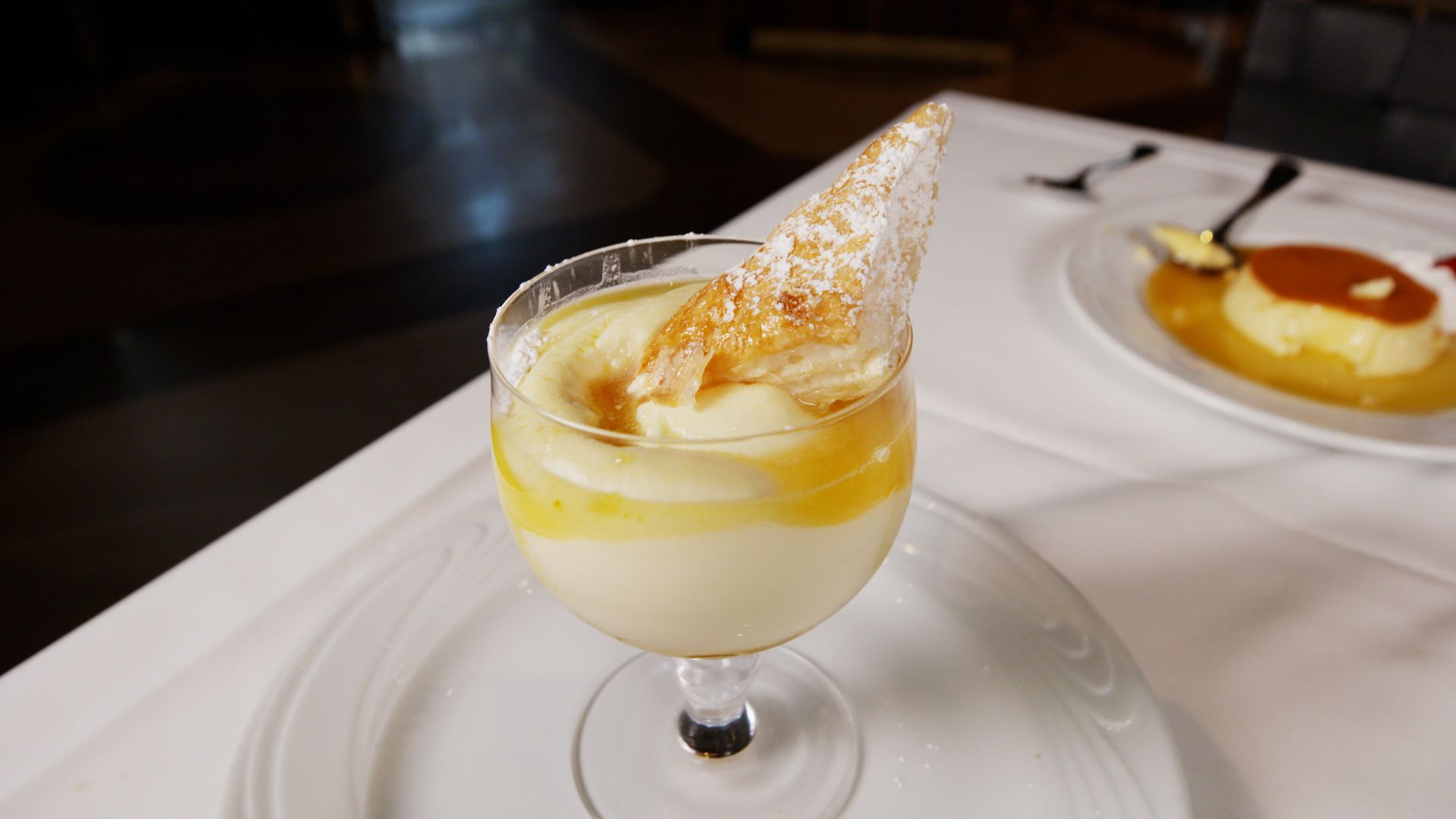 It's tart, refreshing, and light. You know when you think you couldn't possibly fit anything else in your stomach? If you're still craving something sweet, this is definitely worth saving space for.
Watch season three of Julia Tries Everything on YouTube now.
Source: Read Full Article