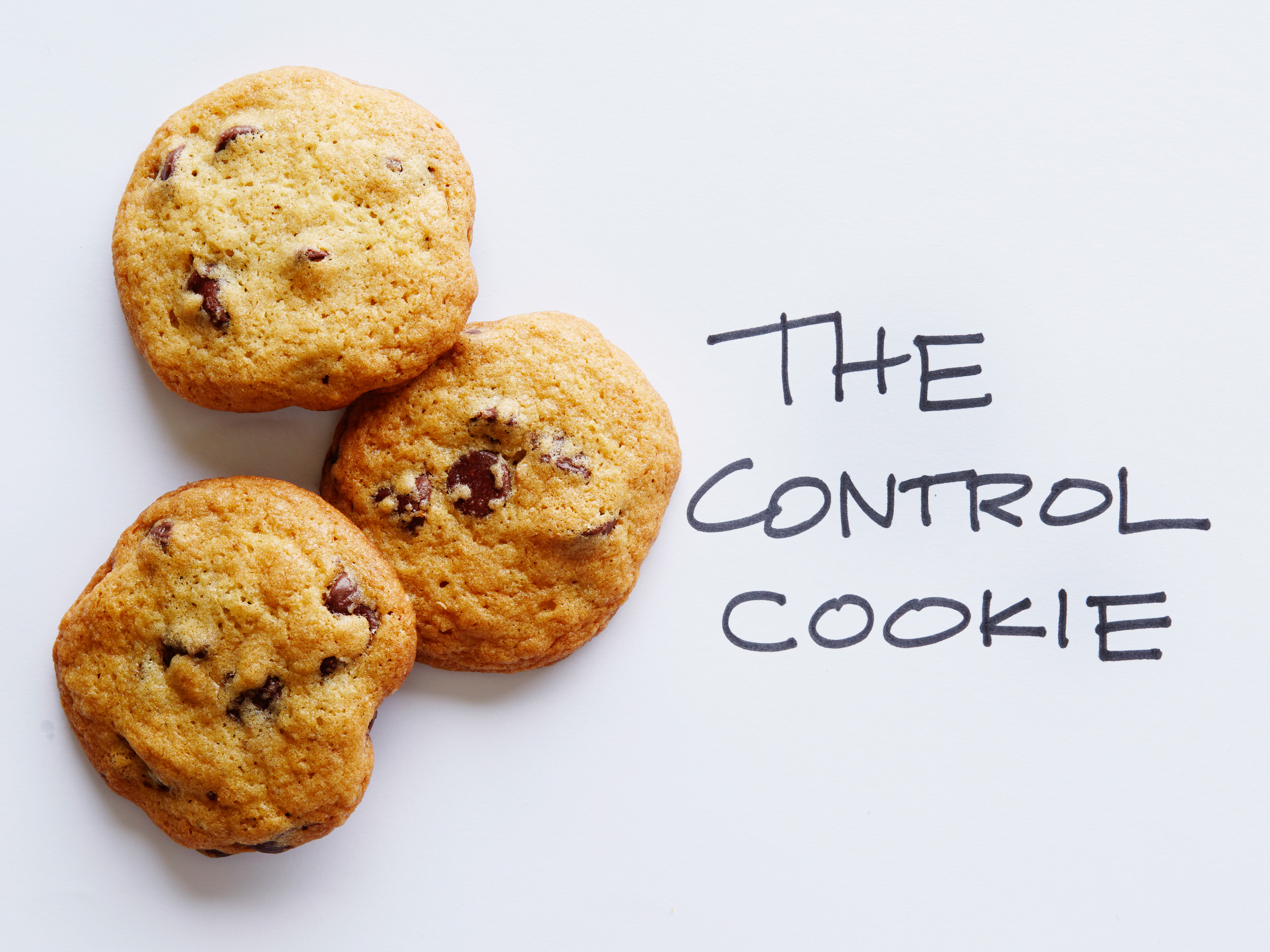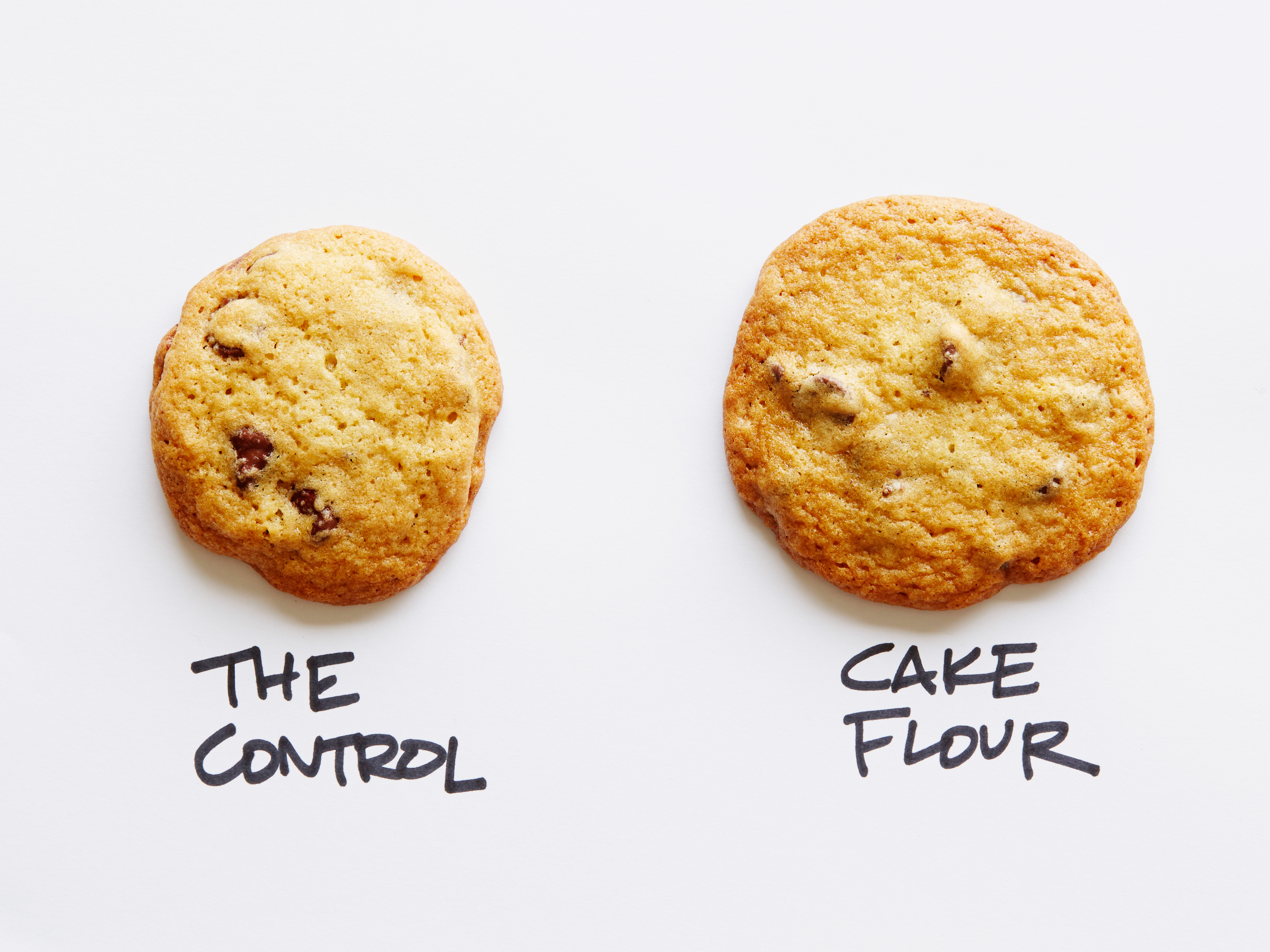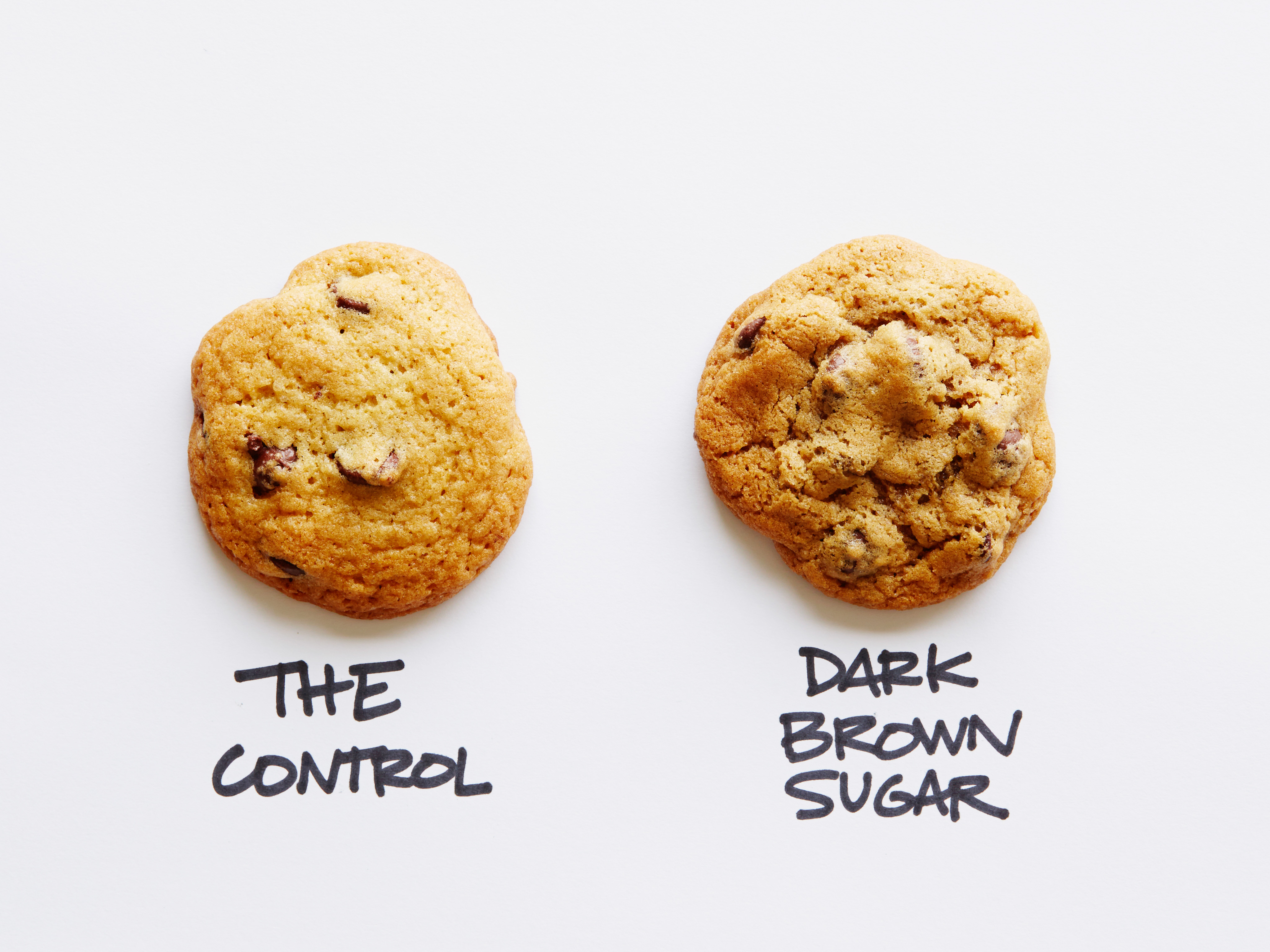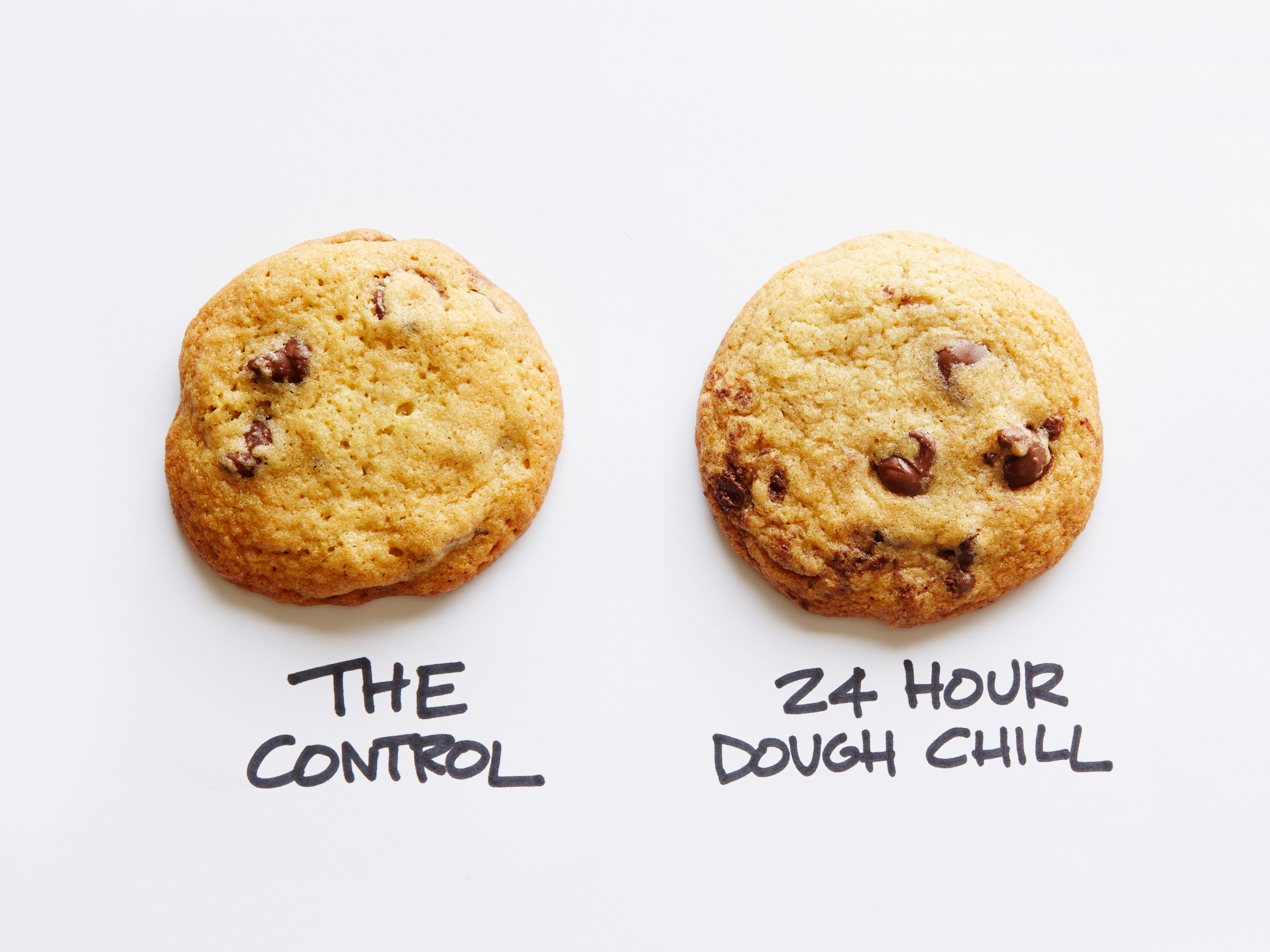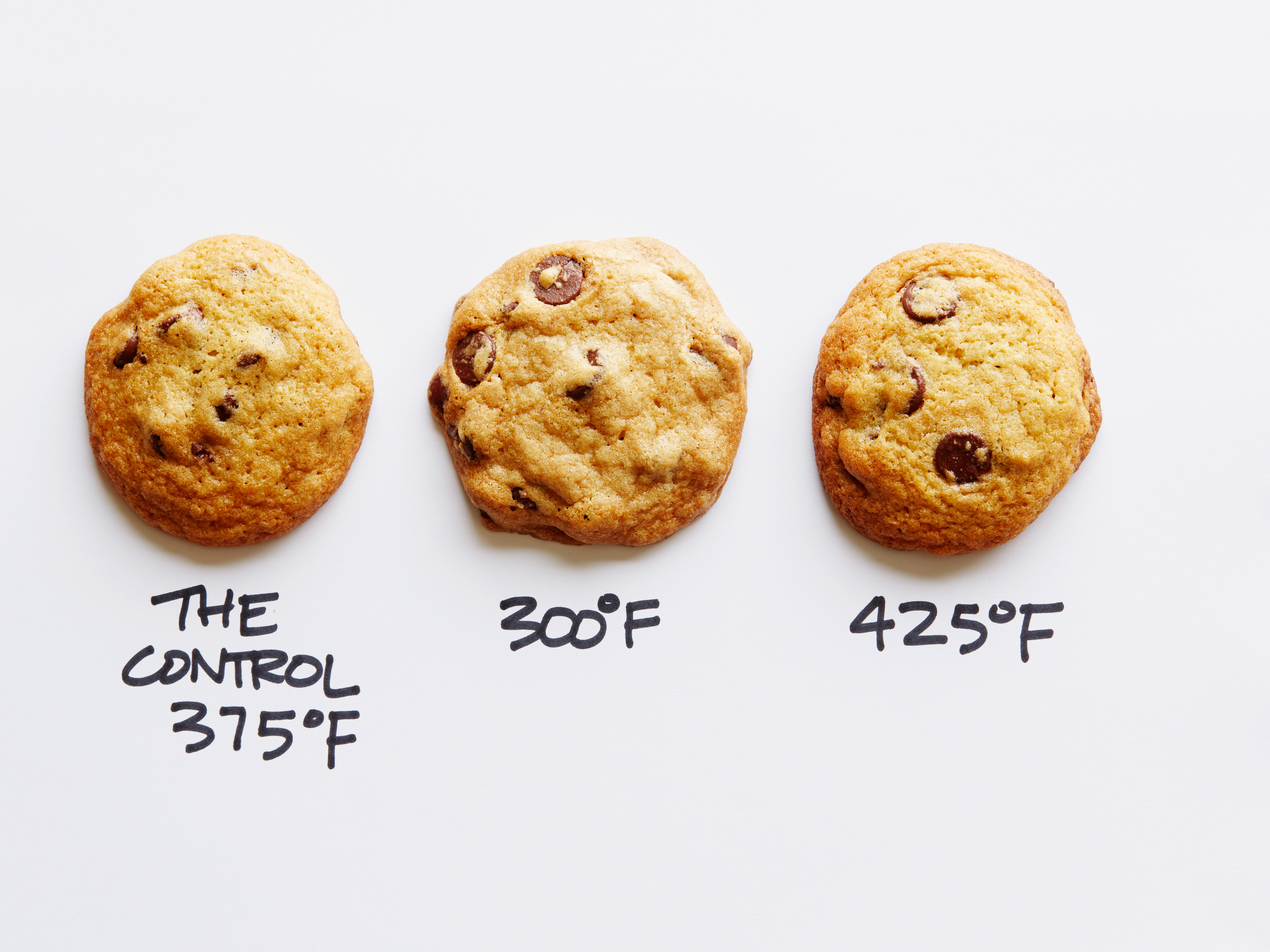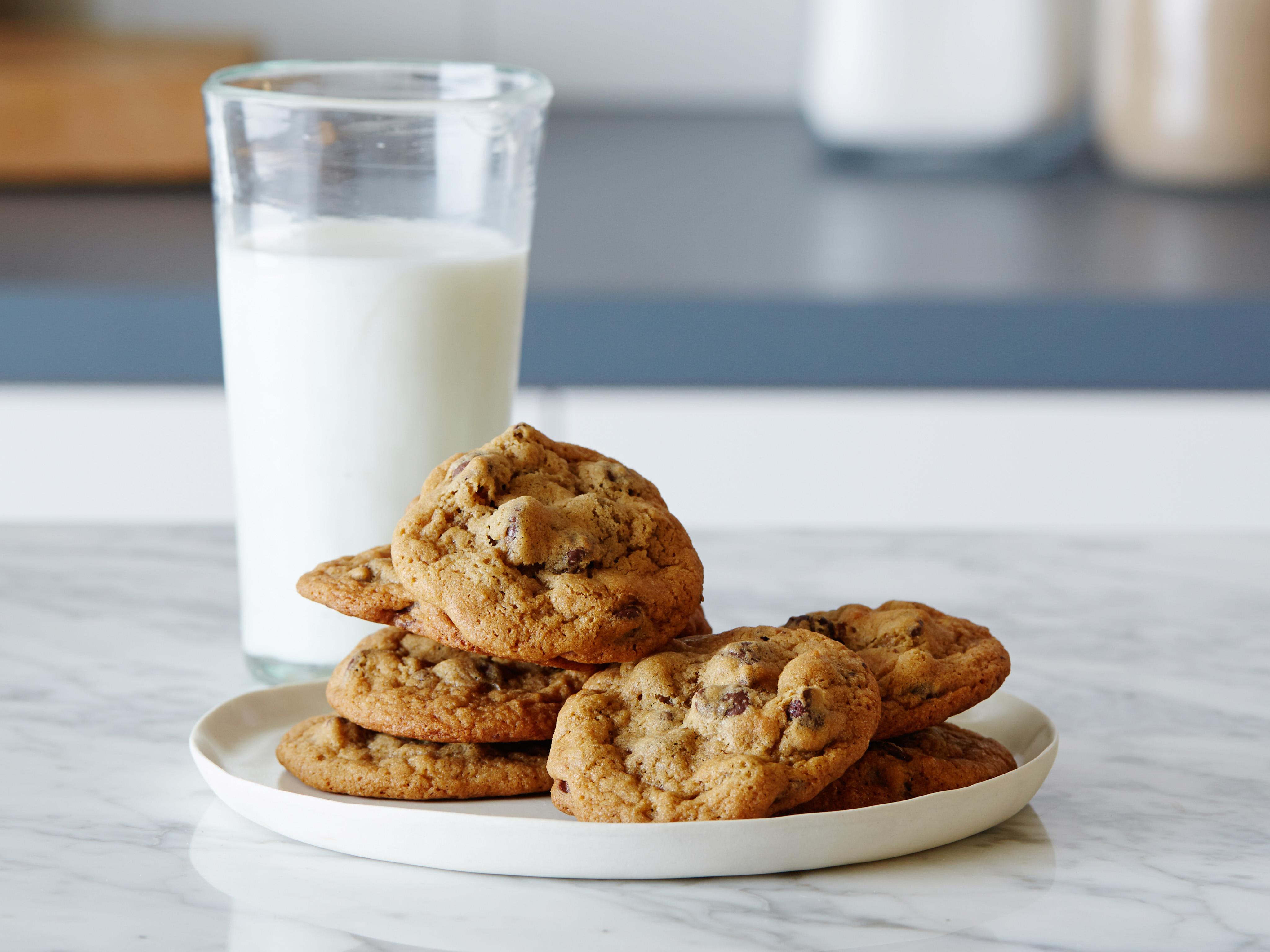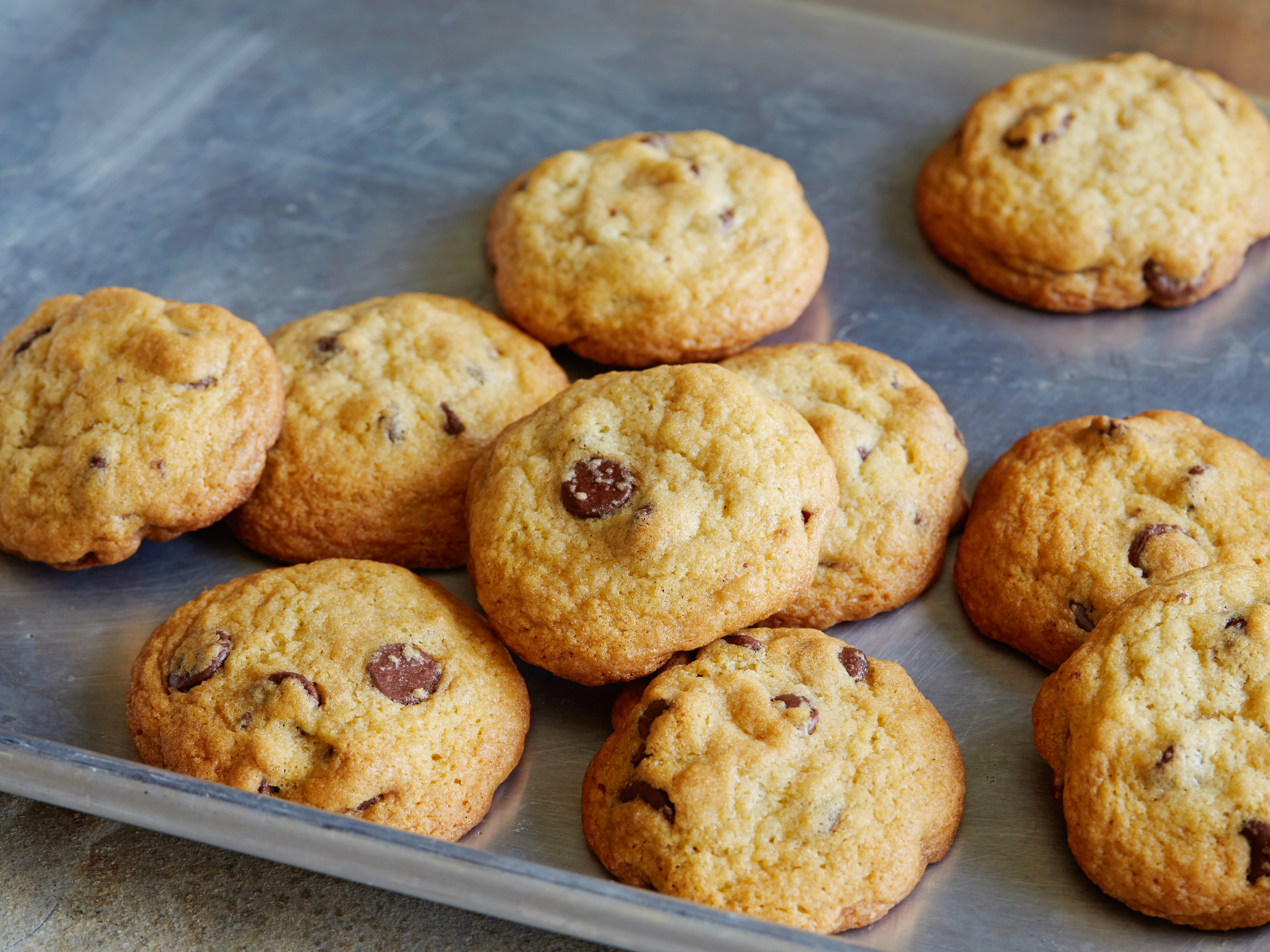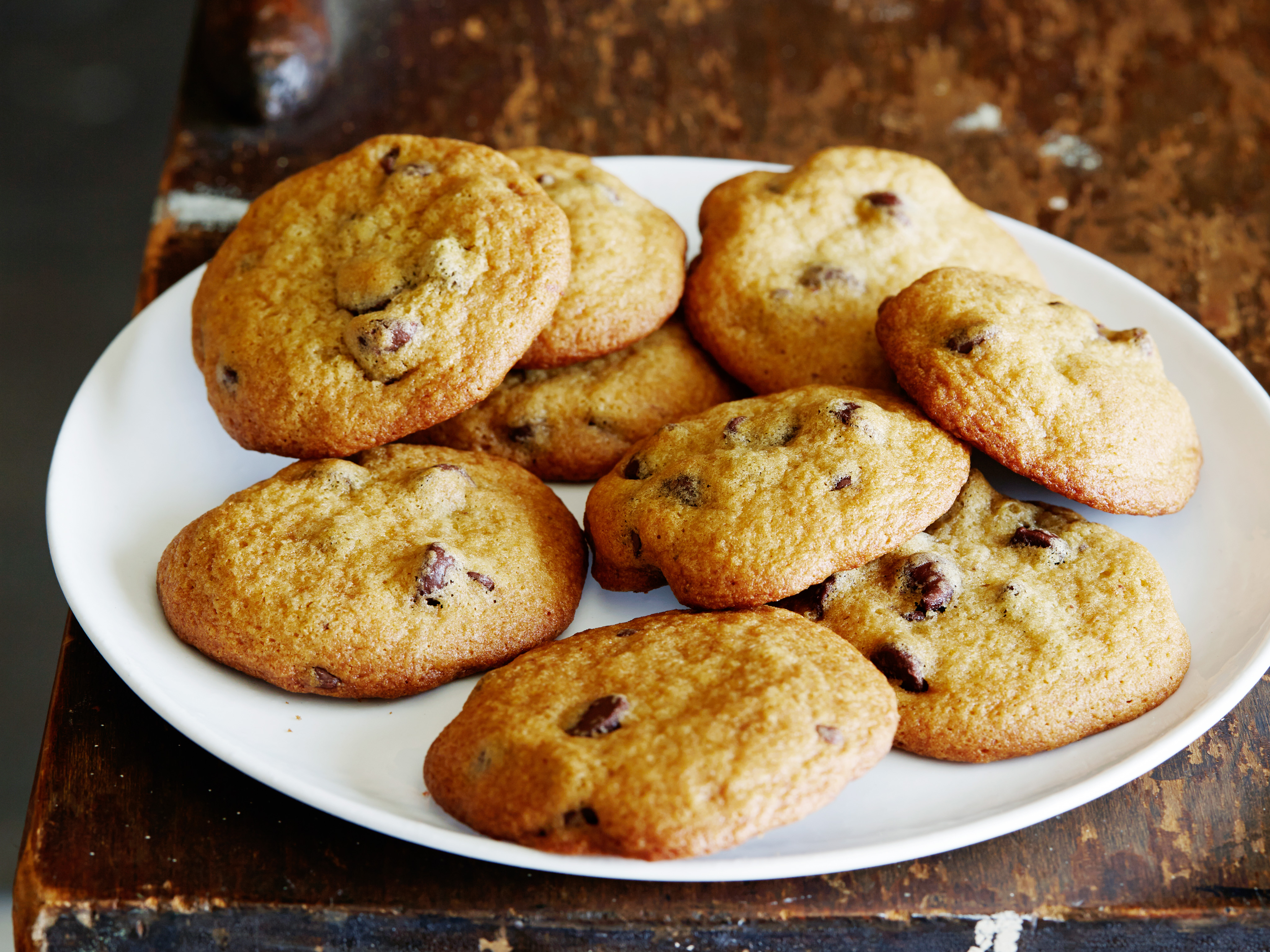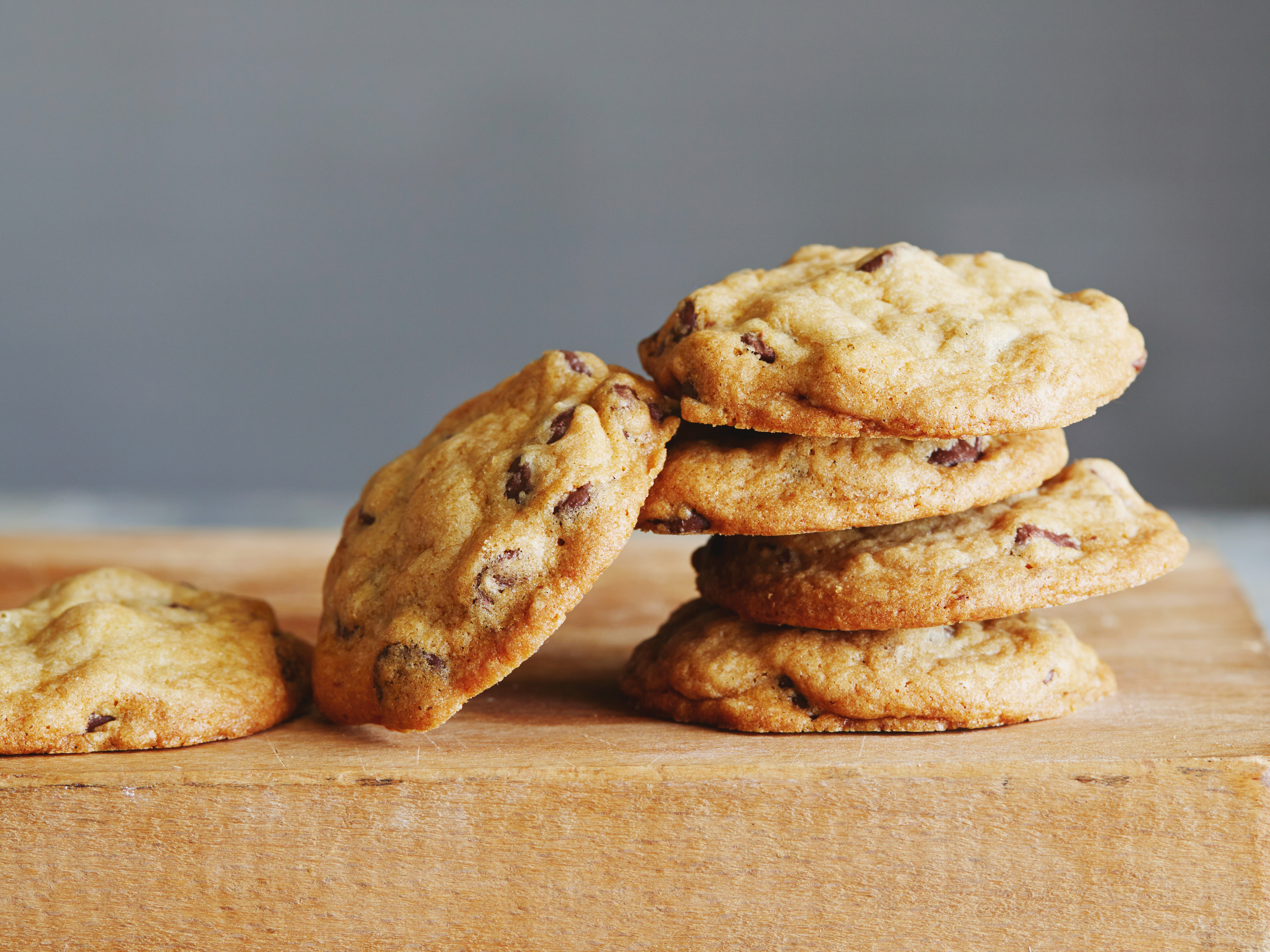 The Ultimate Cookie Quest
Mess with a Classic
Get the Recipe:Classic Chocolate Chip Cookies
Flour Power
The first change we made to the classic recipe was adding flour and subbing in cake flour for the usual all-purpose variety. Just adding flour made the cookies dense and dry, but the cake flour was a surprising hit. The resulting cookies were tender and super chewy with pleasantly caramelized edges.
The second experiment pertained to the chemical leaveners: We replaced the recipe's baking soda with baking powder. The cookies turned out lighter, crumbly and fragile, which wasn't a desired outcome, as voted by our tasting panel.
Fun with Fats and Sugar
Next, we adapted the ingredients that give cookies their sweetness and, as it turns out, greatly impact their texture. In lieu of standard room-temperature butter, we tried 3/4 cup of coconut oil and melted butter, respectively. The coconut oil yielded a lighter, less toffee-flavored cookie, which made the chocolate chips taste more pronounced and allowed the coconut flavor of the oil to emerge. Melting the butter produced a crackly topped, slightly chewy cookie.
It was the variation in sugars that resulted in the greatest surprise, though. We tried all brown sugar, all granulated sugar, and a combination of brown sugar and corn syrup (more on that last one later). The all dark brown sugar cookie was tender, cakey and notably darker in color.
The Big Chill
The Heat Is On
Cakey Chocolate Chip Cookies
After experimenting with all of these variables, our discerning cookie tasters crowned five chocolate chip cookies worthy of their own recipes.
The first, the Cakey Chocolate Chip Cookies, resulted from our sugar experiment. They contain 1 1/2 cups of dark brown sugar (in lieu of standard light brown sugar) and no granulated sugar. After baking for 12 to 15 minutes at 375 degrees F, the cookies are incredibly tender.
Get the Recipe:Cakey Chocolate Chip Cookies
Crispy-Cakey Chocolate Chip Cookies
Get the Recipe:Crispy-Cakey Chocolate Chip Cookies
Chewy Chocolate Chip Cookies
Get the Recipe:Chewy Chocolate Chip Cookies
Super-Chewy Chocolate Chip Cookies
Get the Recipe:Super-Chewy Chocolate Chip Cookies
Extra-Crispy Chocolate Chip Cookies
Get the Recipe:Extra-Crispy Chocolate Chip Cookies
Ultimate Baking Guide
Source: Read Full Article