Total:

40 min

Active:

40 min
Ingredients
Chili-Lime Seasoning:
Parmesan-Pepper Seasoning:
Old Bay Seasoning:
Asparagus Fries:
Directions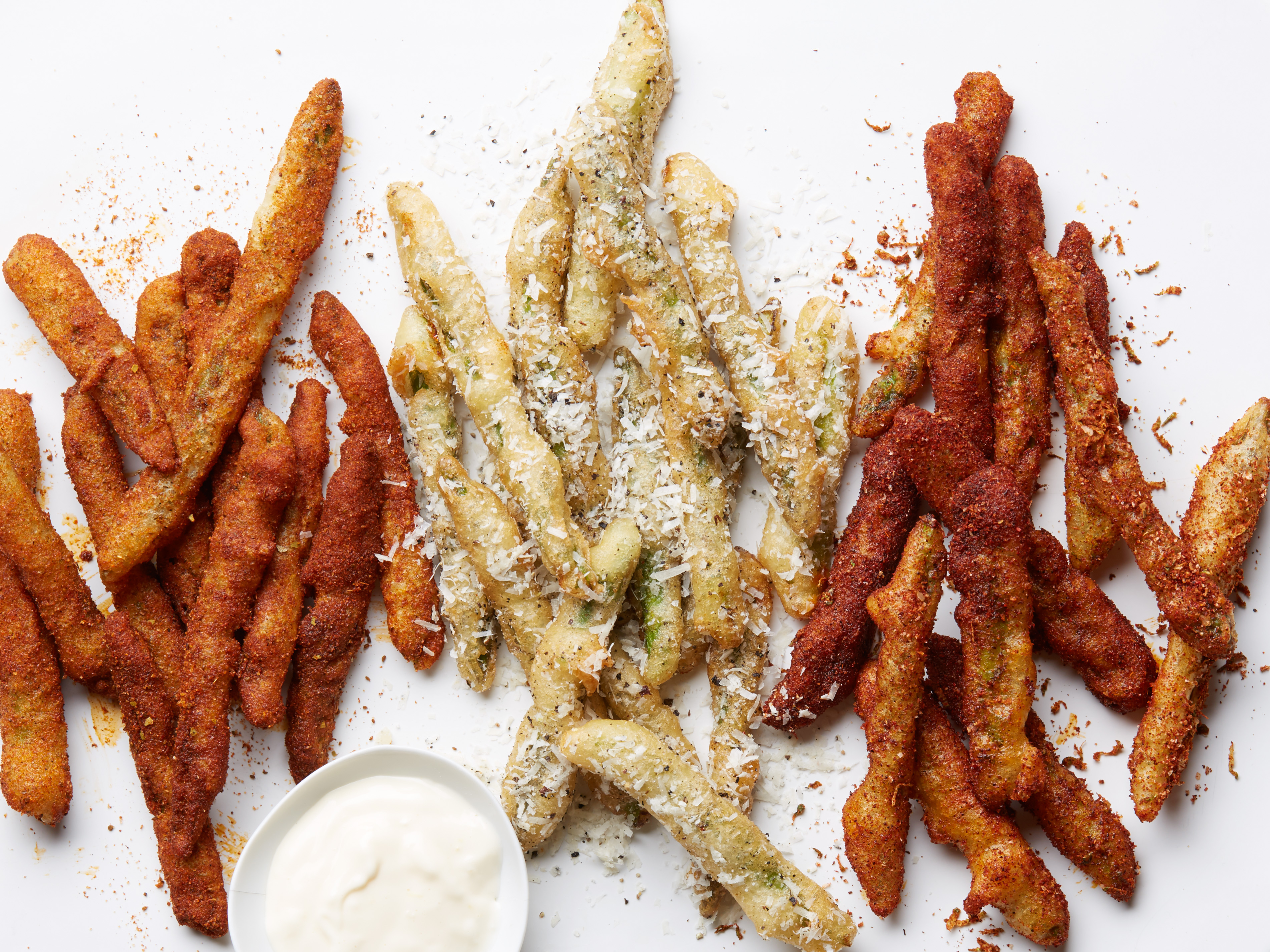 Special equipment:
For the seasoning: Stir desired seasoning combination in a large bowl until well mixed.; set aside.
For the asparagus fries: Heat 2 inches of vegetable oil in a large heavy-bottomed saucepan over medium-high heat until a deep-frying thermometer registers 360 degrees F. Line a baking sheet with paper towels.  
Meanwhile, whisk together the mayonnaise, lemon juice and garlic in a small bowl until well combined; set aside. 
Whisk together the flour, cornstarch, baking powder and lemon zest in a medium bowl. Slowly pour in the lager and whisk until smooth. Dip half of the asparagus pieces into the batter, turning to coat completely and letting any excess drip off. Carefully add a few of the asparagus pieces at a time to the hot oil until all the battered pieces are added, then fry until golden brown on all sides and crisp-tender on the inside, 4 to 5 minutes. Transfer to the paper towels and sprinkle with salt and pepper. Repeat with the remaining asparagus pieces and batter, making sure to bring the oil back to 360 degrees F for the second batch. 
Toss the warm fries in the bowl with the seasoning combination and serve with the lemon aioli. 
Source: Read Full Article