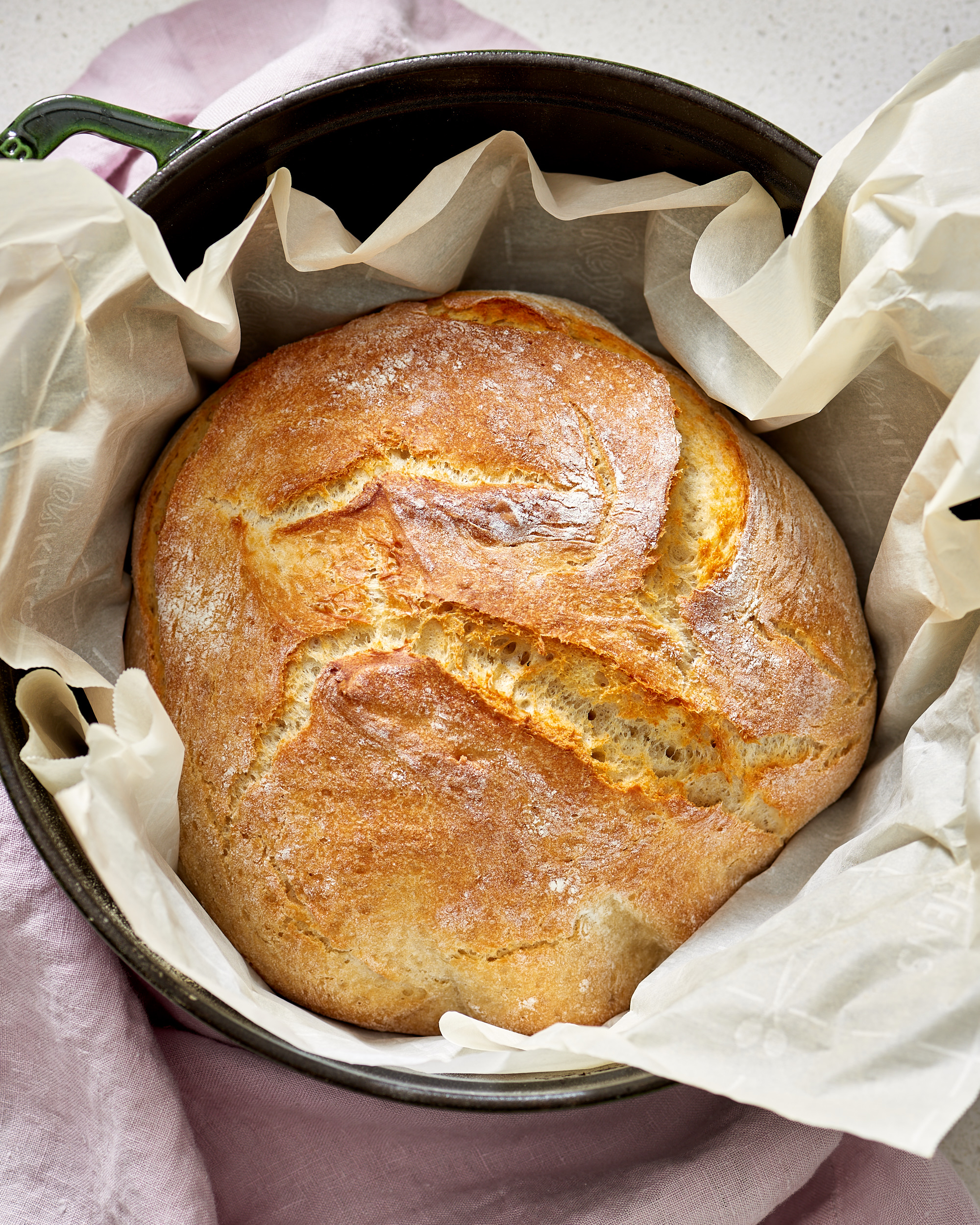 No-knead bread is a home baker's best friend. It requires very little in the way of ingredients or prep, and it turns out beautiful, no-fail bread every time. In the time since the world was introduced to this carb-happy phenom, basic no-knead bread has been turned into everything from rich challah to pull-apart rolls. Want to try your hand at it? These are our six most popular no-knead bread recipes.
1. How To Make No-Knead Bread
The classic flour-water-yeast version made us fall in love with this simple rustic Dutch oven–baked loaf, and this recipe is the best place to start with it.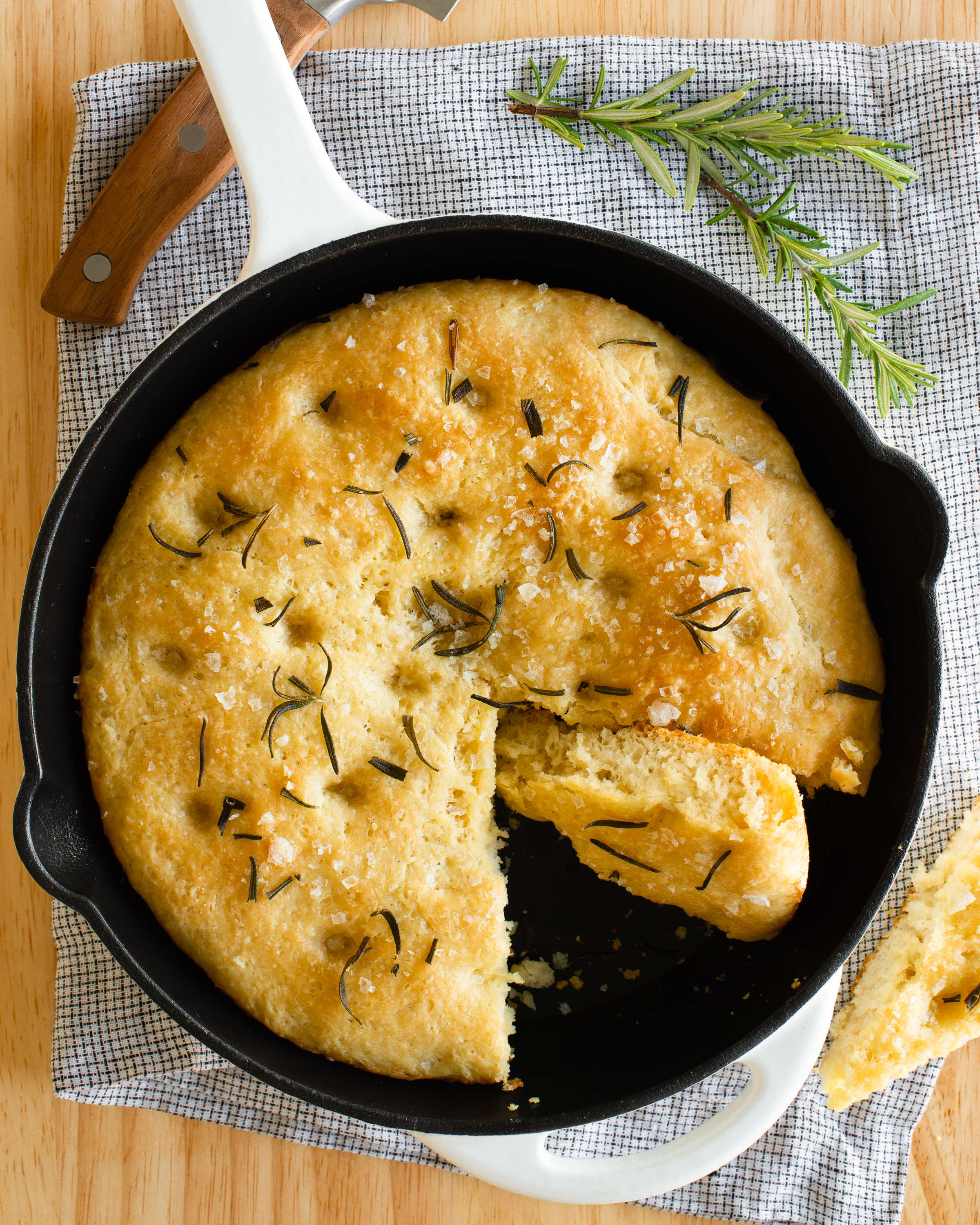 2. No-Knead Skillet Focaccia
A relatively new take on no-knead bread, this skillet focaccia is rich with olive oil and rosemary and, dare I say, better than garlic bread for pizza night.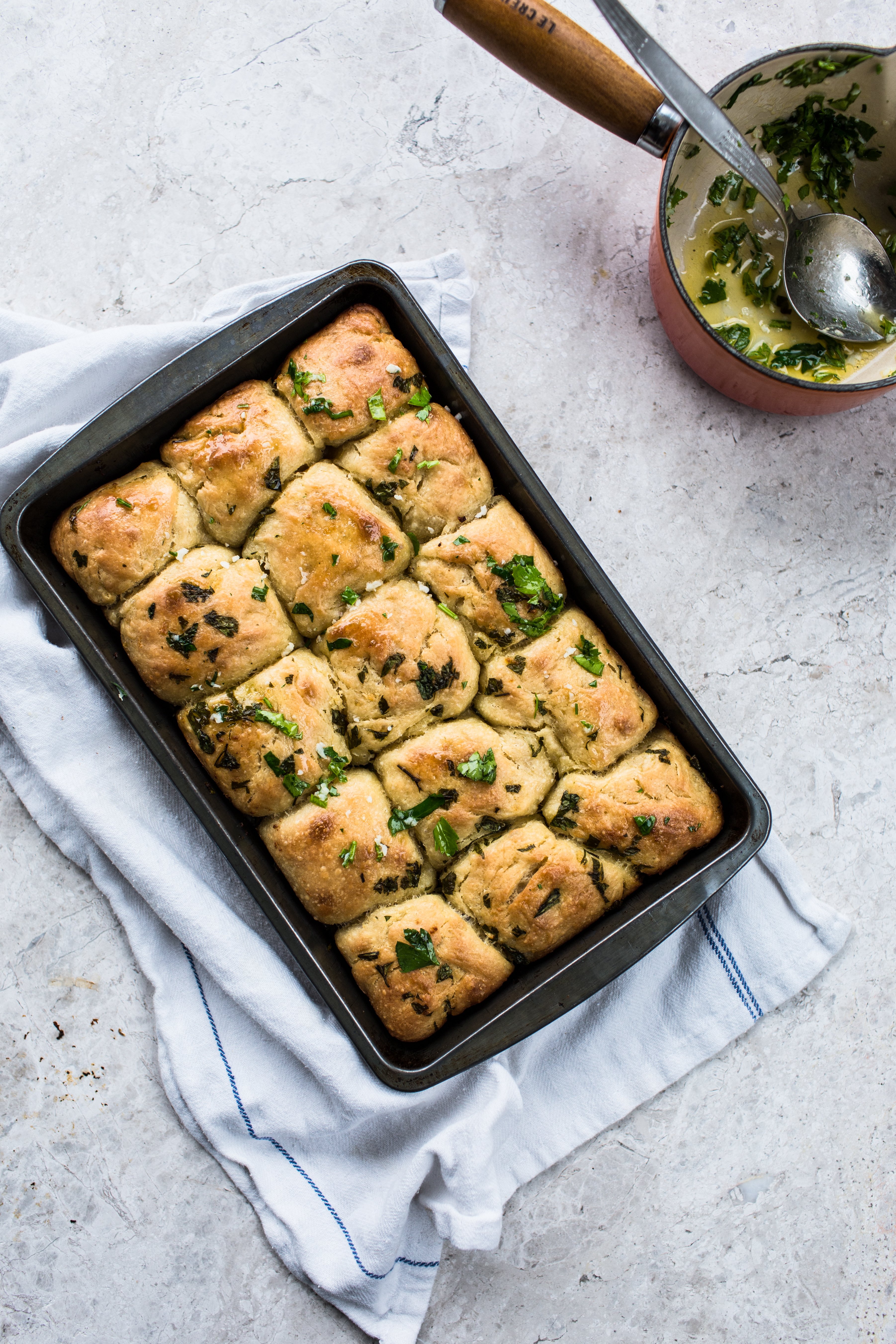 3. No-Knead Garlic Tear & Share Bread
These easy rolls are ideal for a soup night or your next potluck and prove that no-knead bread can be tender and chewy.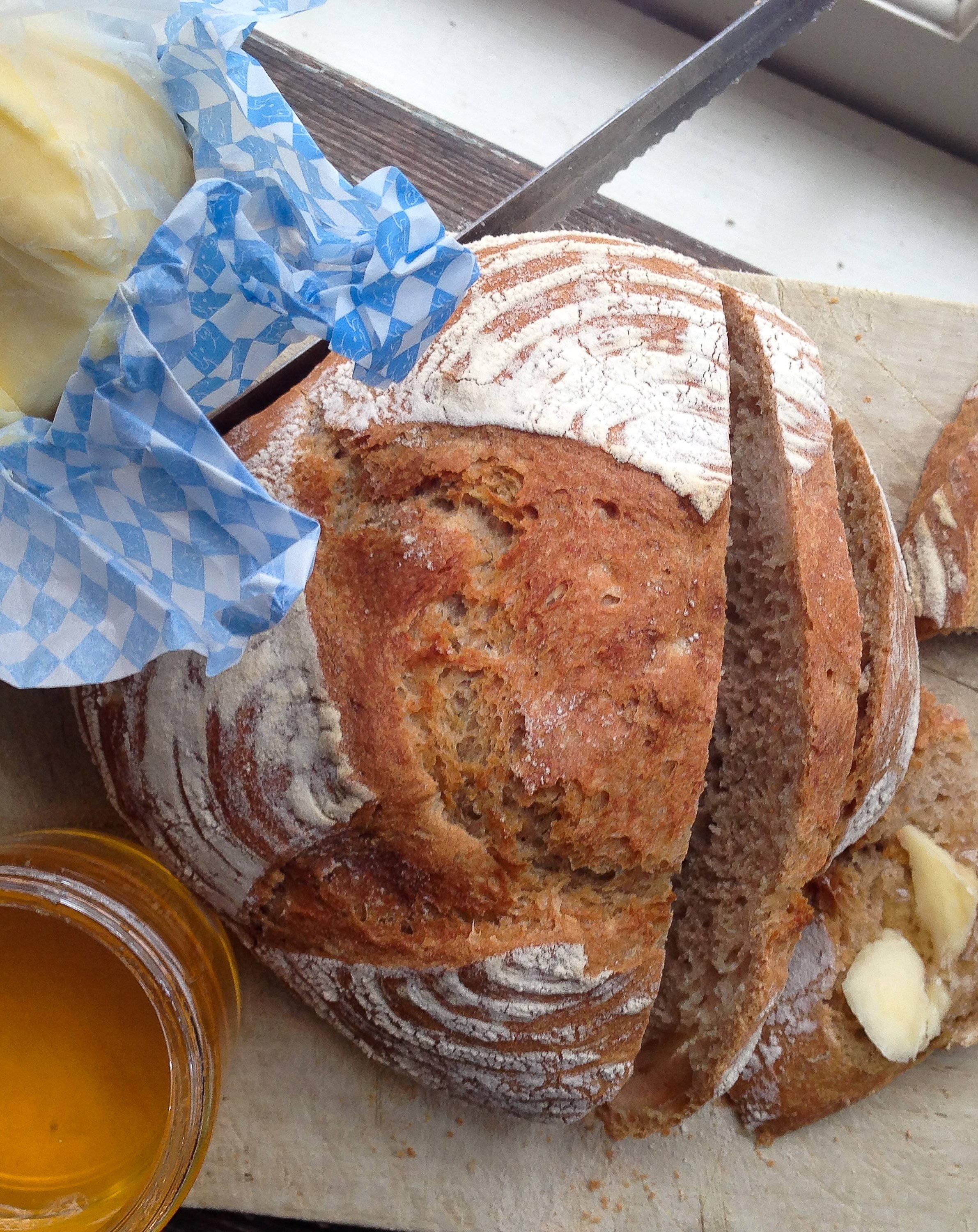 4. Whole Wheat No-Knead Bread
For a nuttier, more hearty version of the classic no-knead loaf, use whole-wheat flour. This loaf takes a little longer to rest overnight, but bakes up beautifully.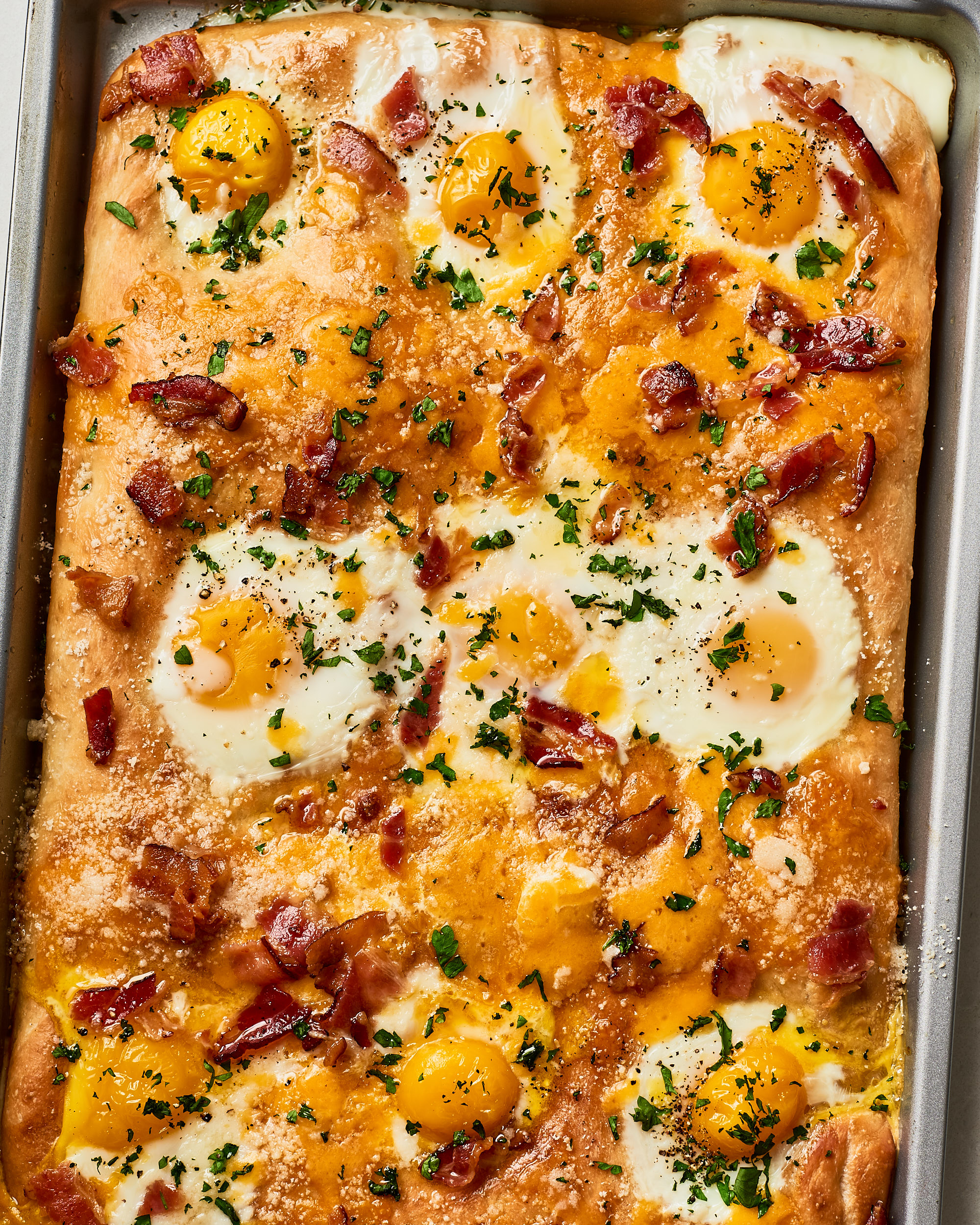 5. No-Knead Breakfast Focaccia
Bacon, eggs, and no-knead bread — what more could you possibly want for brunch? This bread can also be whipped up in advance, making it a nice make-ahead option if you want to get a leg up on prep.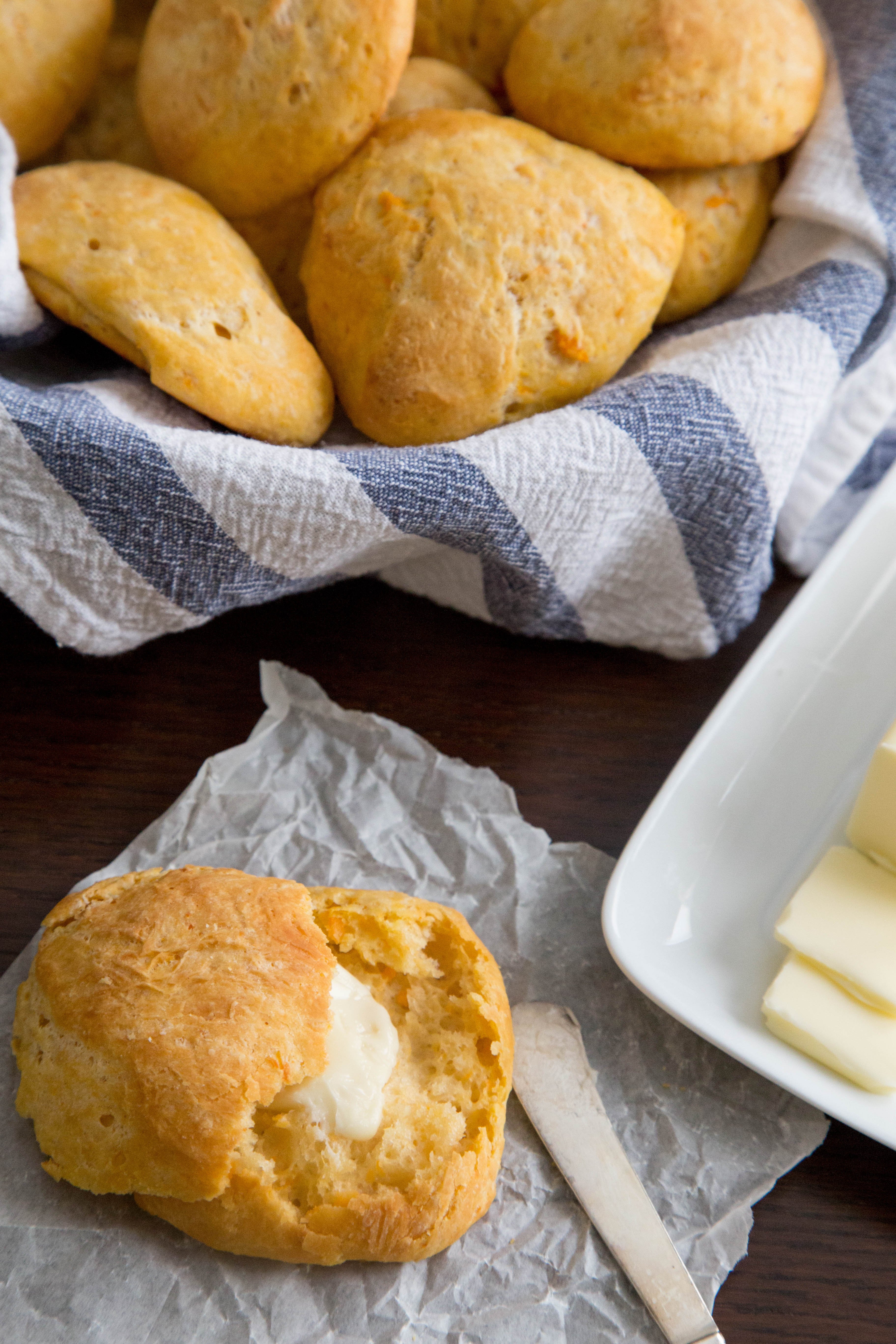 6. No-Knead Sweet Potato Dinner Rolls
These sweet potato rolls still boggle my mind, because despite their ease, they turn out so delicious and slightly sweet every time — with just the smallest addition of mashed sweet potato.
Source: Read Full Article