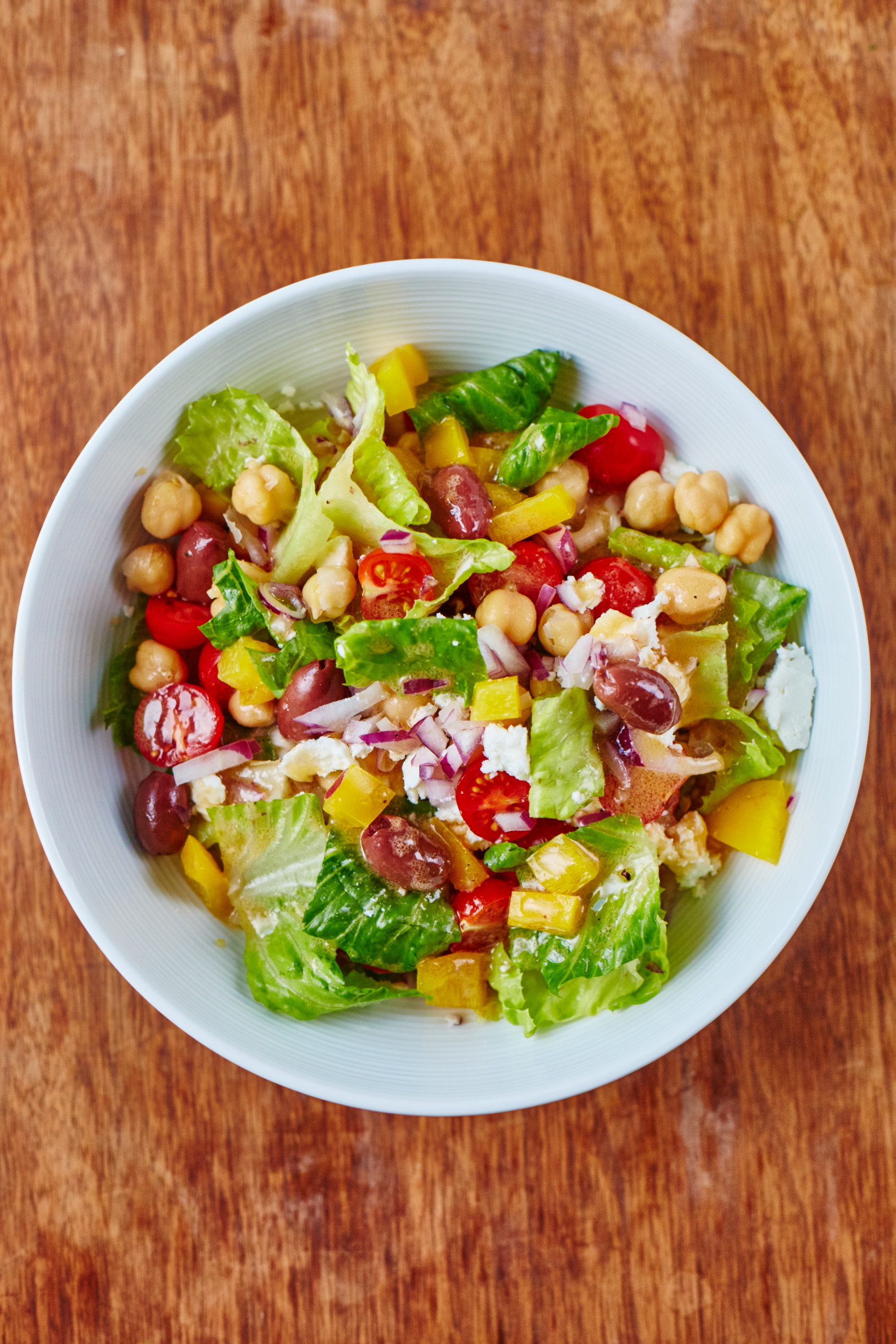 Bean and Legume Salads
For a dinner salad that's guaranteed to be filling, start with your pantry. Protein-rich beans, chickpeas, and lentils are always a good way to take a salad from side dish to main course.
Chickpea, Barley & Zucchini Ribbon Salad with Mint and Feta
Chickpea Waldorf Salad
Tomato Chickpea Salad
Chopped Chickpea Salad
Spicy Salmon Black Bean Salad
Cold Lentil Salad with Cucumbers and Olives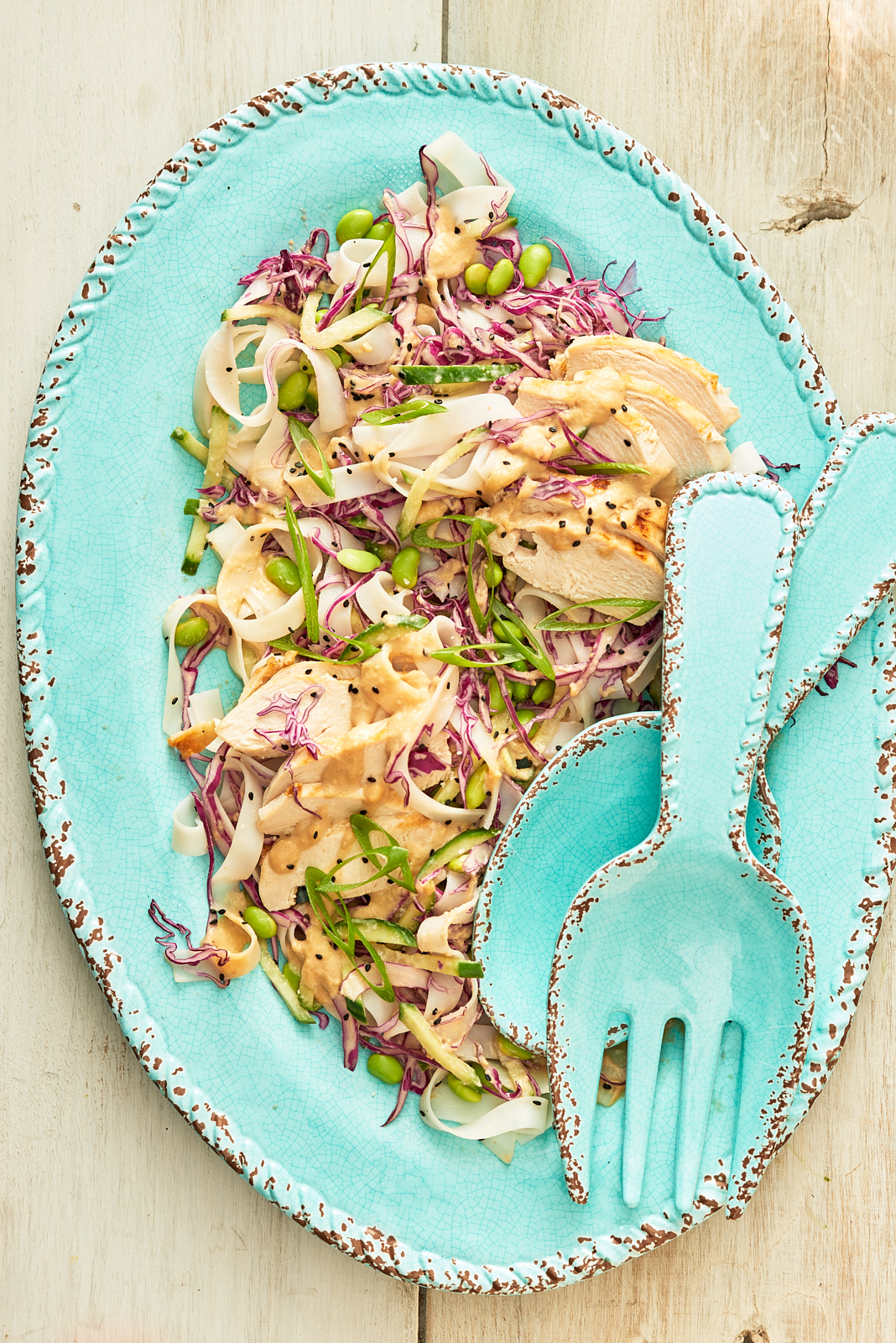 Summer Grain and Pasta Salads
Don't reserve all those irresistible grain and pasta salads for potlucks — work them into your meal plan for easy weeknight dinners. Most can be made in advance and keep for a few days in the fridge. In other words, lunch for the next day is solved.
Quinoa Tabbouleh
Tex-Mex Quinoa Salad
Grain Salad with Tomatoes, Corn and Basil
Minted Summer Couscous with Watermelon and Feta
Farro Salad with Arugula, Radishes & Goat Cheese
Broccoli and Feta Pasta Salad
Cold Sesame Chicken and Noodle Salad
Pesto Tortellini Pasta Salad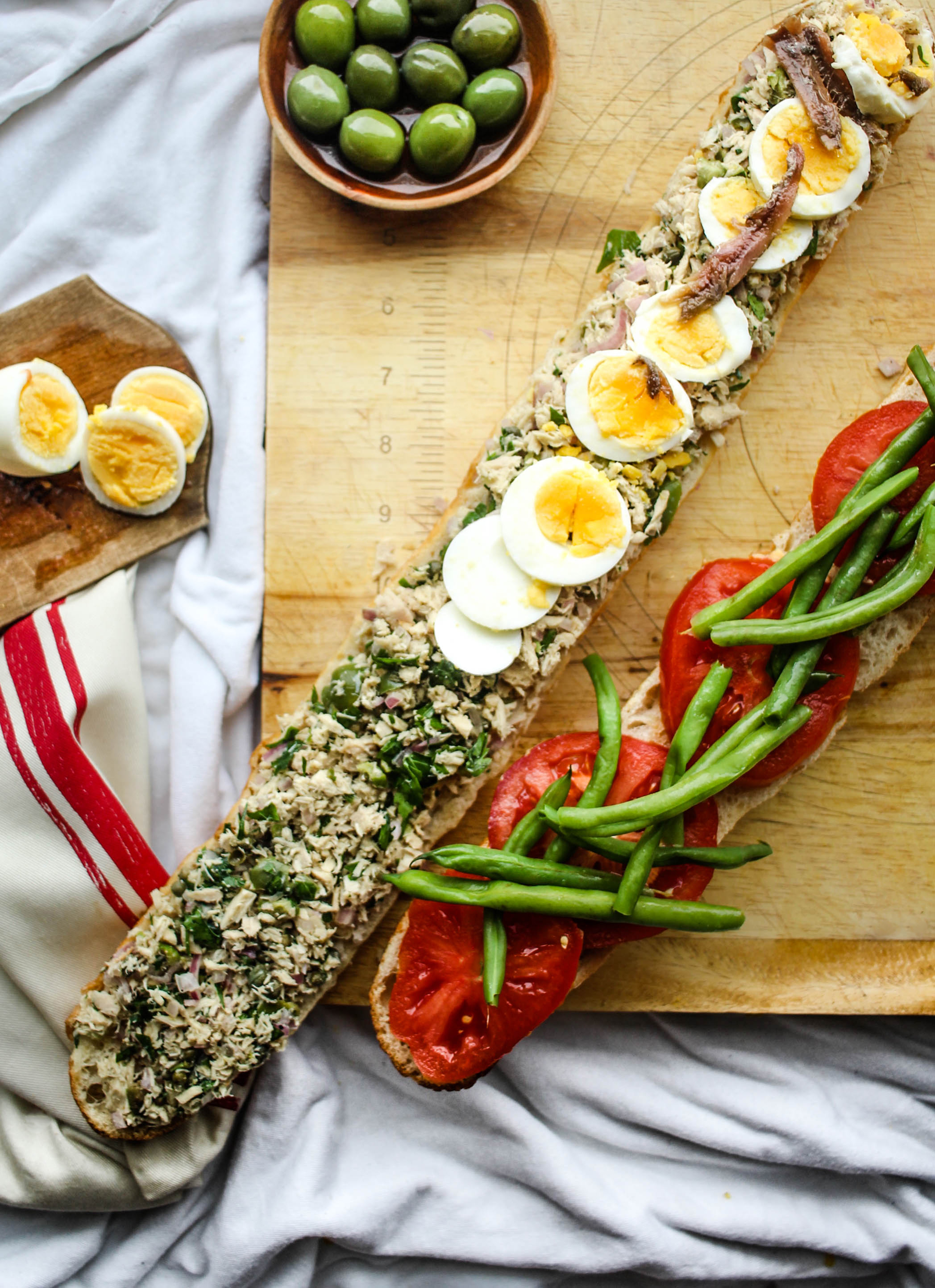 Satisfying Sandwiches
When quick, easy, and satisfying are your dinner priorities, sandwich night is in order. Whether you're willing to turn on the stove or can't bear an ounce of extra heat, there's something here for you.
Open-Faced Chicken Salad Sandwiches
California BLT with Avocado and Basil Mayonnaise
Caprese Sandwich for a Crowd
Mozzacado Sandwich
Summer Vegetables Sub Sandwich with Garlic Cream Cheese
Sauerkraut and Sausage Roll
Garlicky Broccoli Subs
Naan Wraps with Homemade Cucumber Raita
Sirloin Steak Sandwiches
Caprese Grilled Cheese
Pan Bagna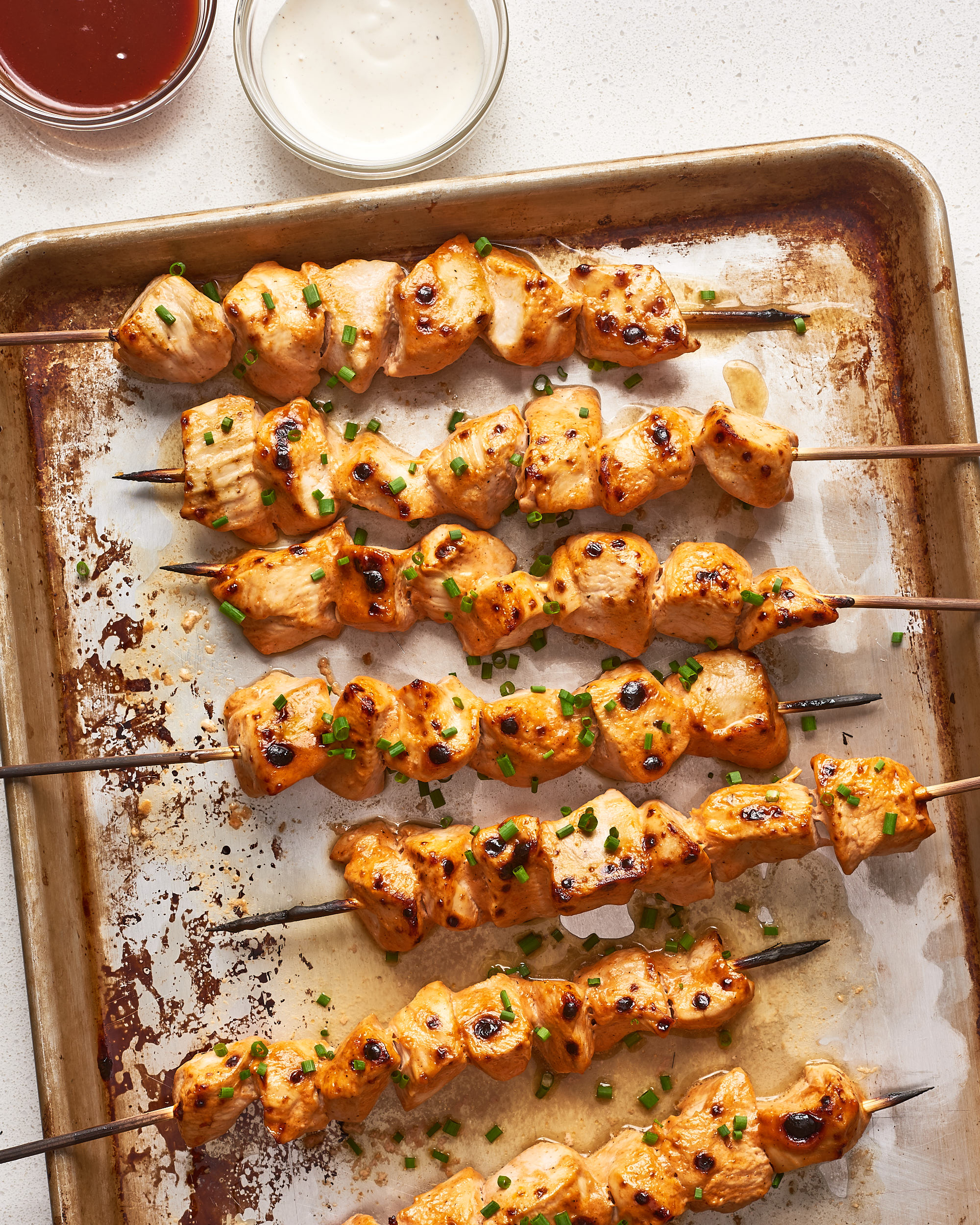 Grilled Favorites
We're happy to jump at any opportunity to take our favorite dinners outdoors. From sausage to flatbread, and even grain bowls, skip the oven and fire up the grill for dinner.
BBQ Ranch Chicken Bites
Sausage & Potato Foil Packets
Grilled Smoked Sausage Skewers with Three Zesty Sauces
Bacon and Basil Wrapped Corn
Smoky Portobello Mushroom Cheeseburgers
Grilled Shrimp and Vegetable Grain Bowls
Grilled Pesto Chicken Flatbreads
How To Grill Juicy, Flavorful Shrimp
How To Make Juicy, Flavorful Grilled Chicken Breast
Grilled Yogurt Flatbreads with Israeli Salad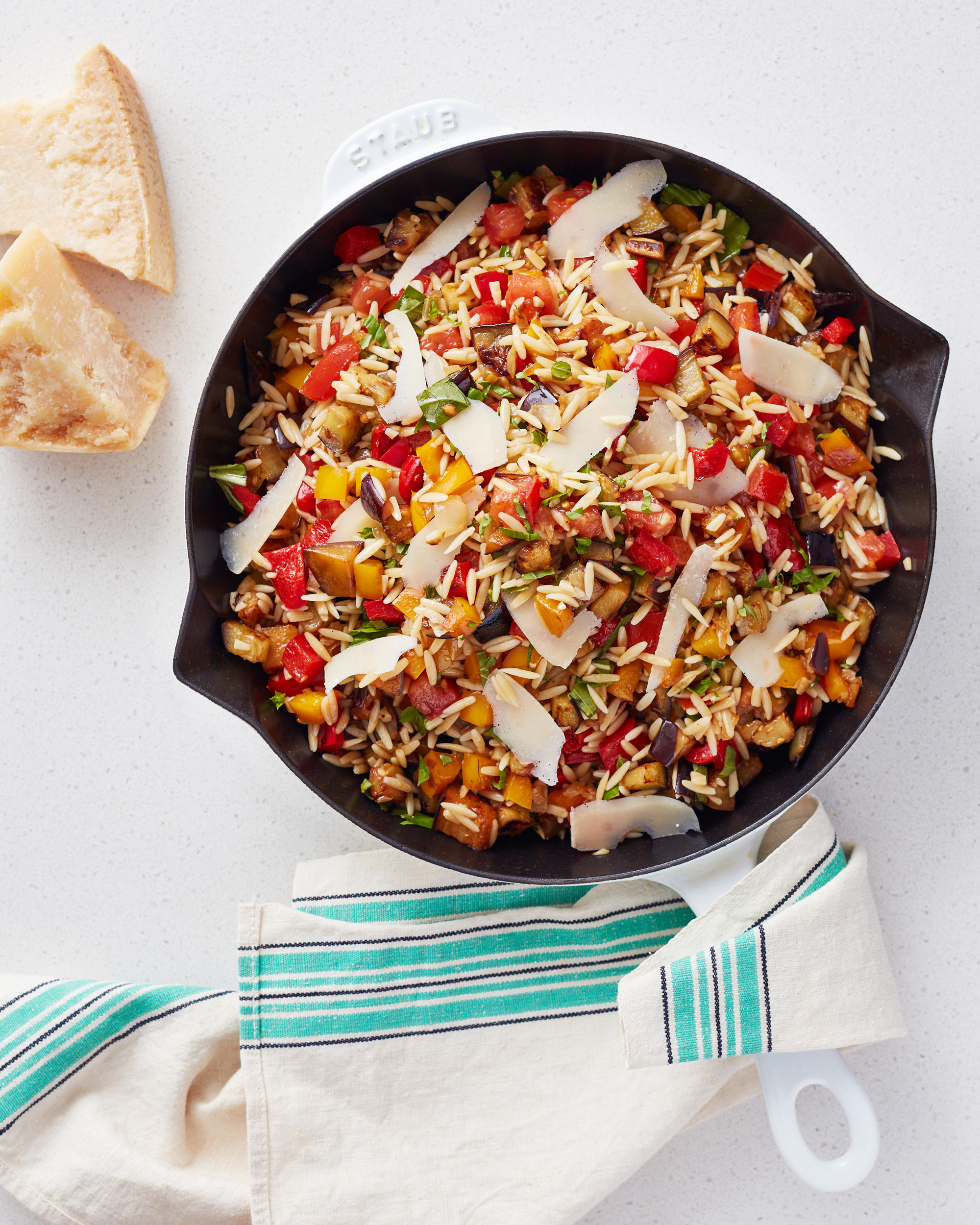 Quick Stovetop Dinners
Hot or not, some meals are totally worth turning on the stove for. In case you need proof, these quick-cooking recipes will do the job and then some.
Caramelized Eggplant & Onion Orzo
Shrimp with White Beans, Spinach & Tomatoes
Scallops with White Wine Beurre Blanc & Lemon Orzo
Eggs with Summer Tomatoes, Zucchini, and Bell Peppers
No-Chop Cold Veggie Noodle Bowls With Soy Lime Vinaigrette
Crispy White Beans with Greens and Poached Egg
Spinach and Refried Bean Quesadillas
10-Minute Black Bean Tacos
Source: Read Full Article