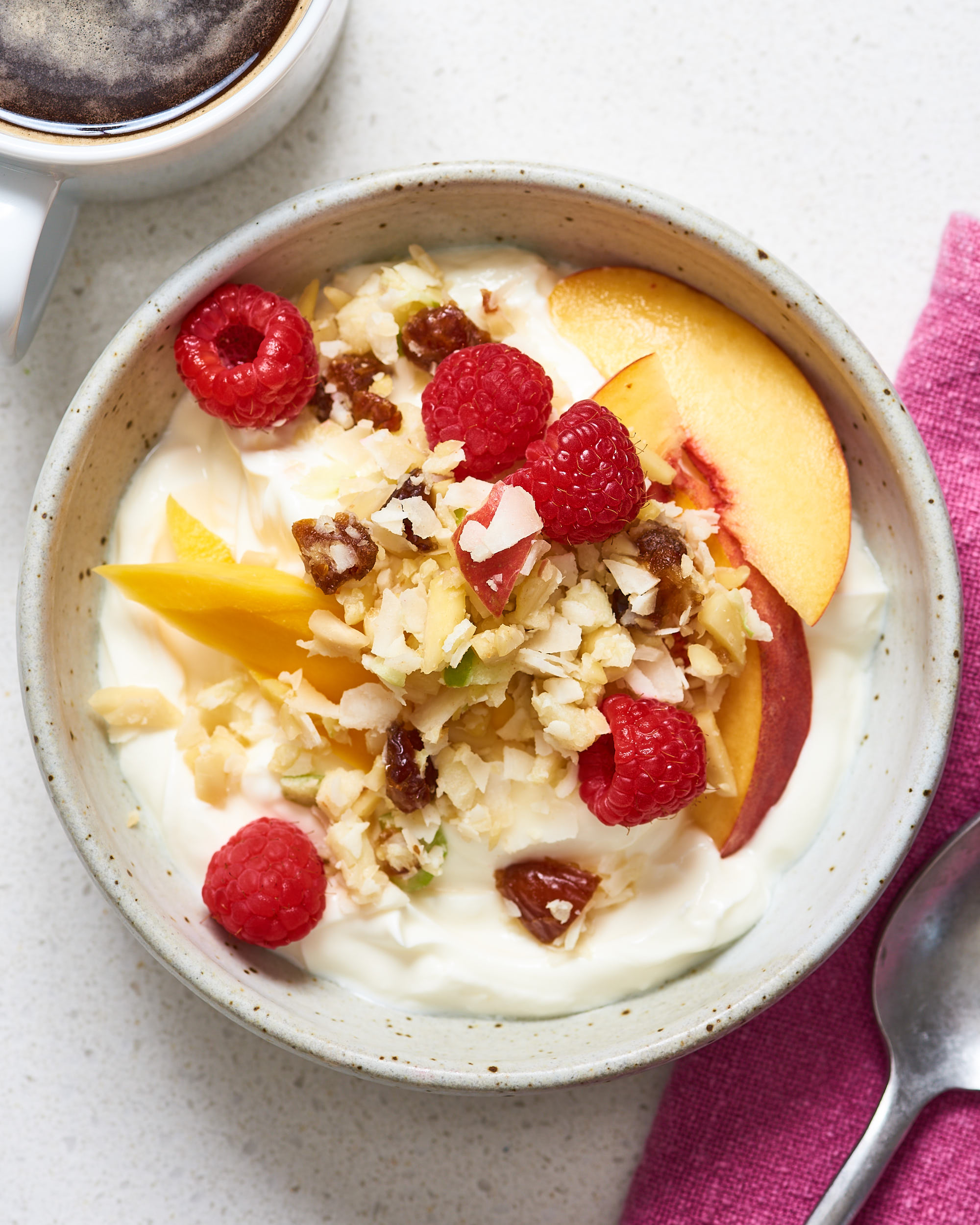 1. Coconut, Apple, Date & Almond Breakfast Mix
This Australian breakfast mix is basically like grain-free muesli and can be eaten with milk, stirred into yogurt, or even sprinkled on toast.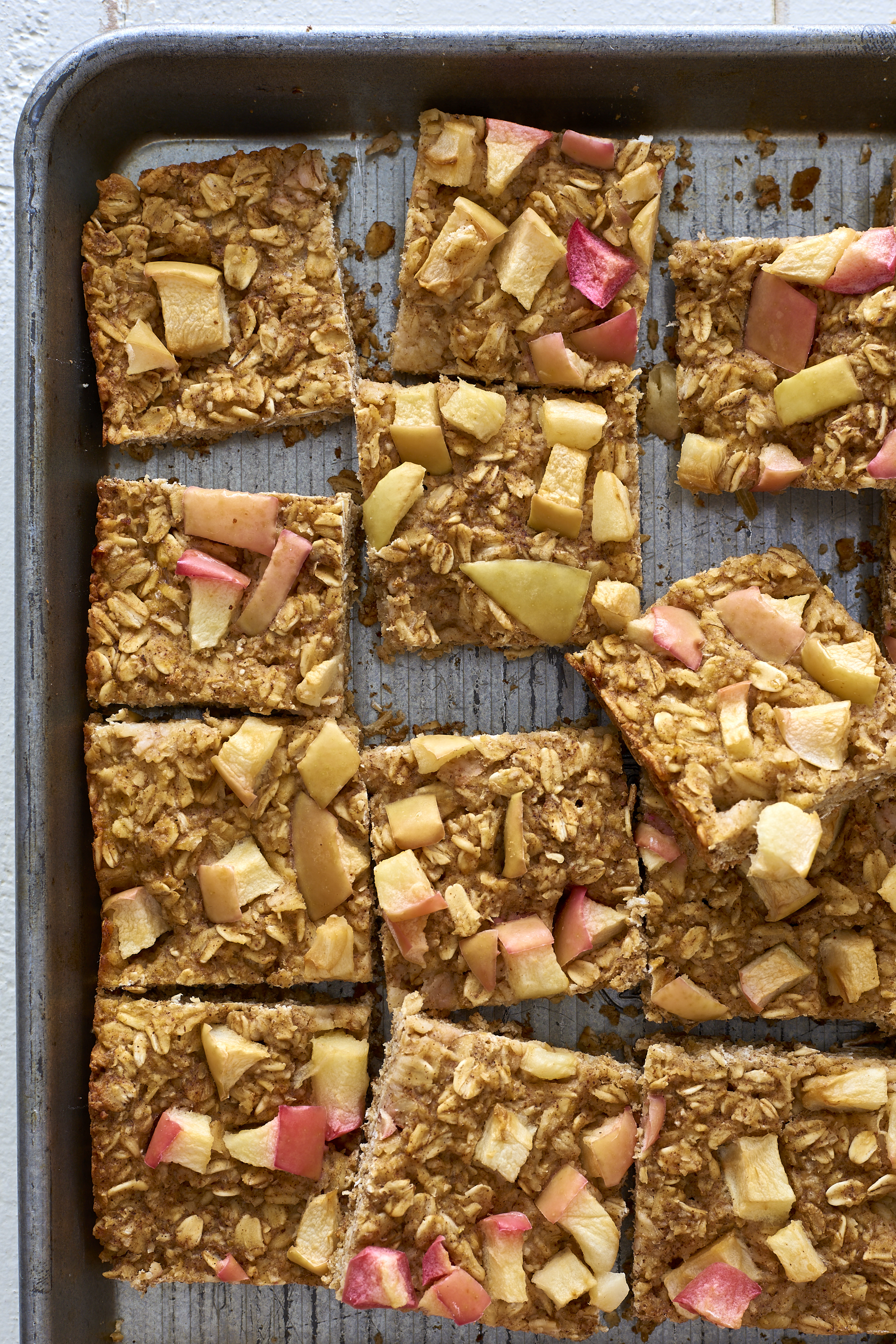 2. Baked Apple-Oat Breakfast Squares
Inspired by those apple-cinnamon instant oatmeal packets, these wholesome grab-and-go bars come together with a handful of pantry ingredients.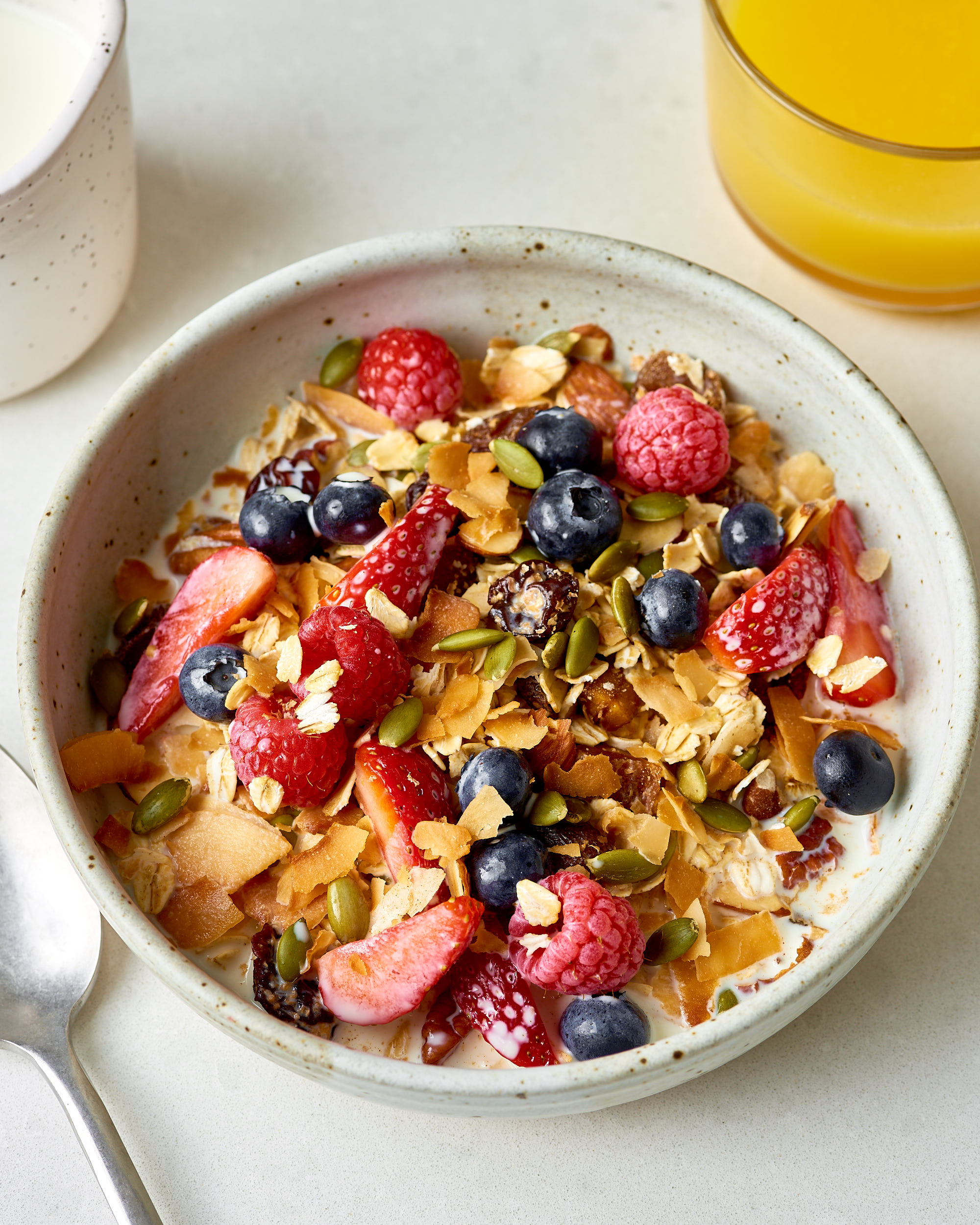 3. How To Make Easy Muesli
This classic mixture of rolled oats, nuts, seeds, and dried fruit keeps well for a whole month and can be turned into overnight oats, stirred into yogurt, sprinkled on smoothie bowls, and more.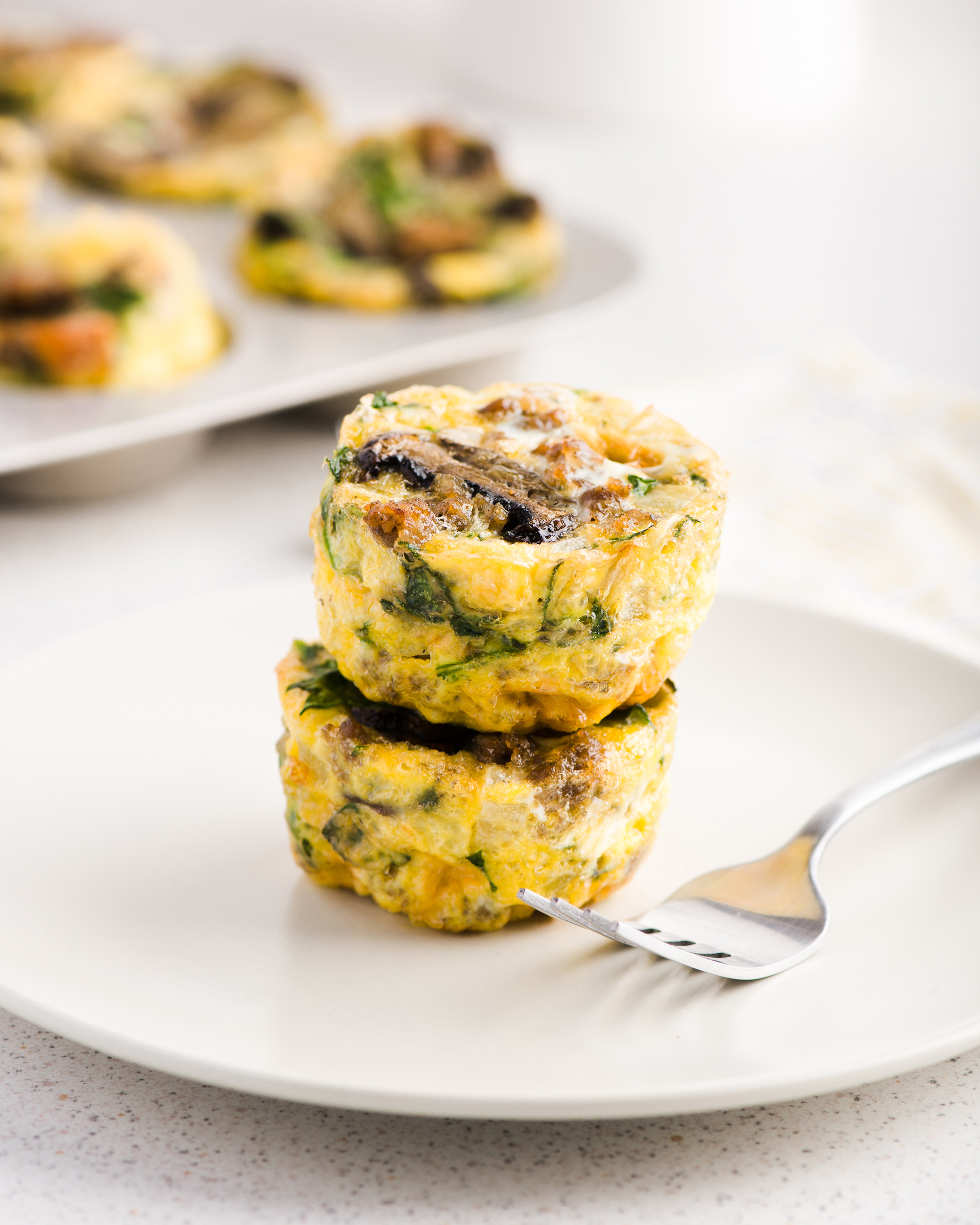 4. Easy Paleo Breakfast Egg Muffins
You don't have to follow a Paleo diet to instantly fall in love with these sausage, mushroom, and spinach egg muffins. They're for people who love eggs and crave a satisfying breakfast that will get them through the morning.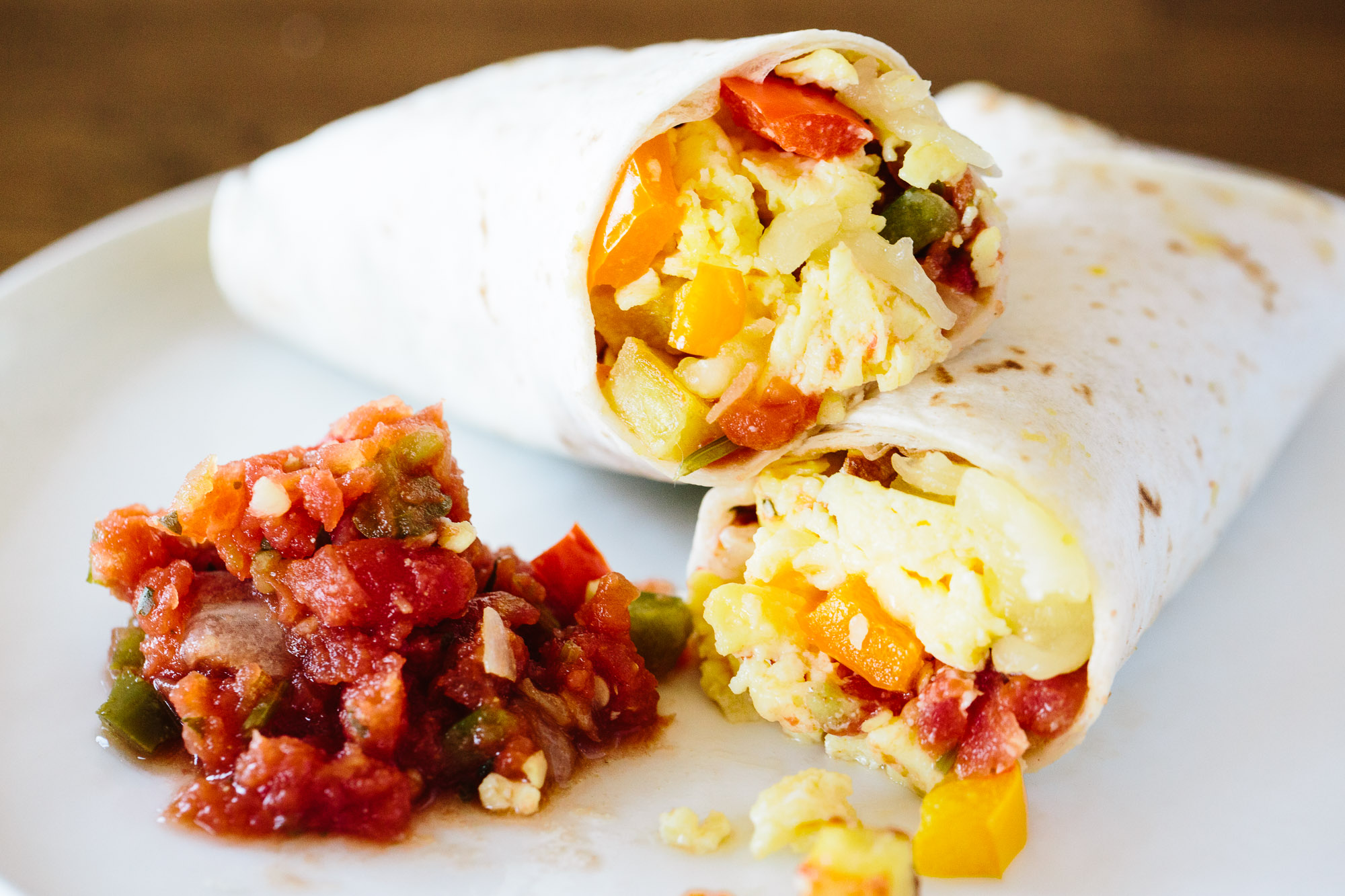 5. How To Make Freezer-Friendly Breakfast Burritos
What's better than a homemade breakfast burrito, warm and cheesy? Nothing! Except for maybe one that you can just pop out of the freezer on a busy morning.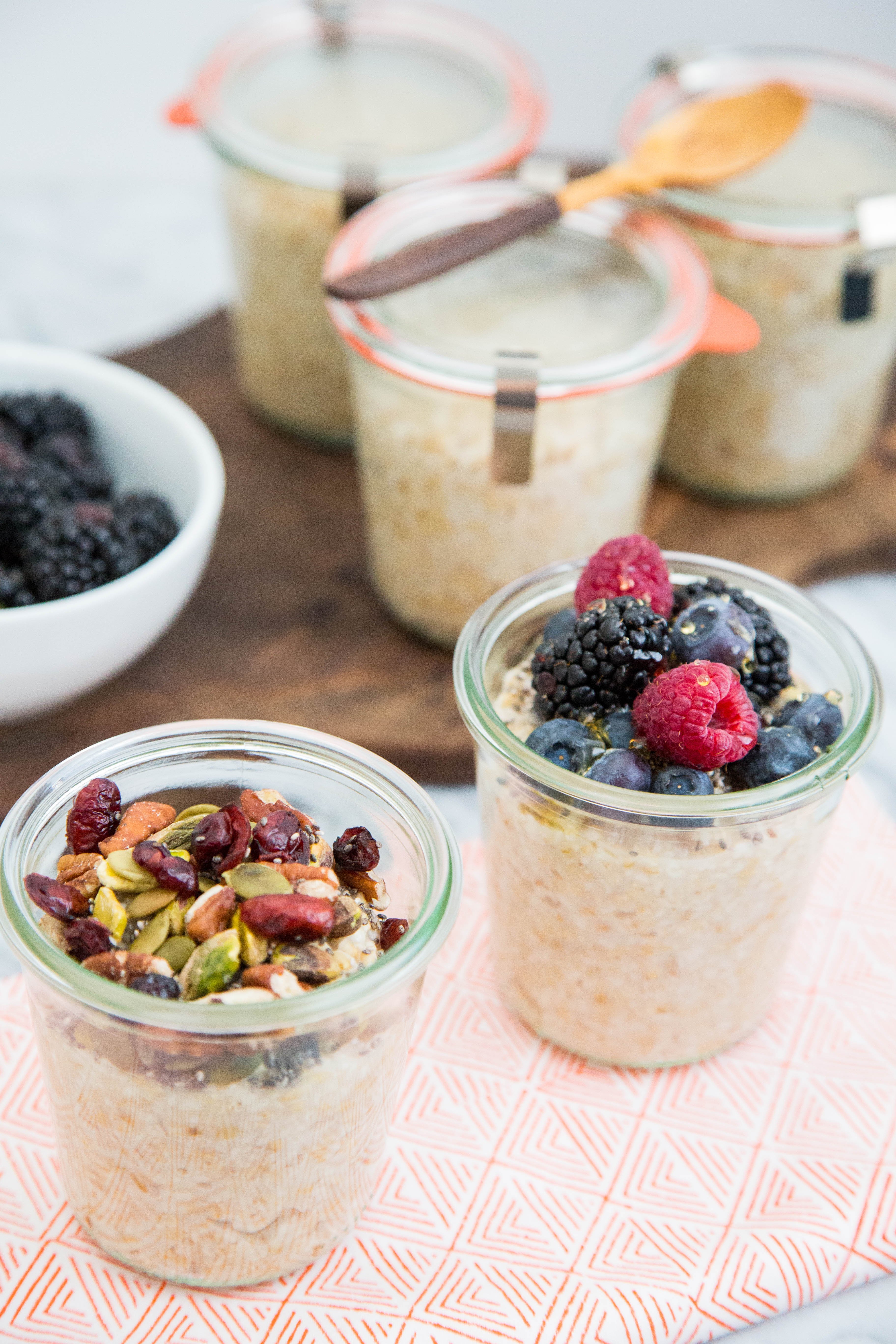 6. How To Make Oatmeal in Jars: One Week of Breakfast in 5 Minutes
The ultimate make-ahead breakfast! You barely have to cook — just simmer the oatmeal and layer with yummy fruit or yogurt. Ta-da! Oatmeal to go.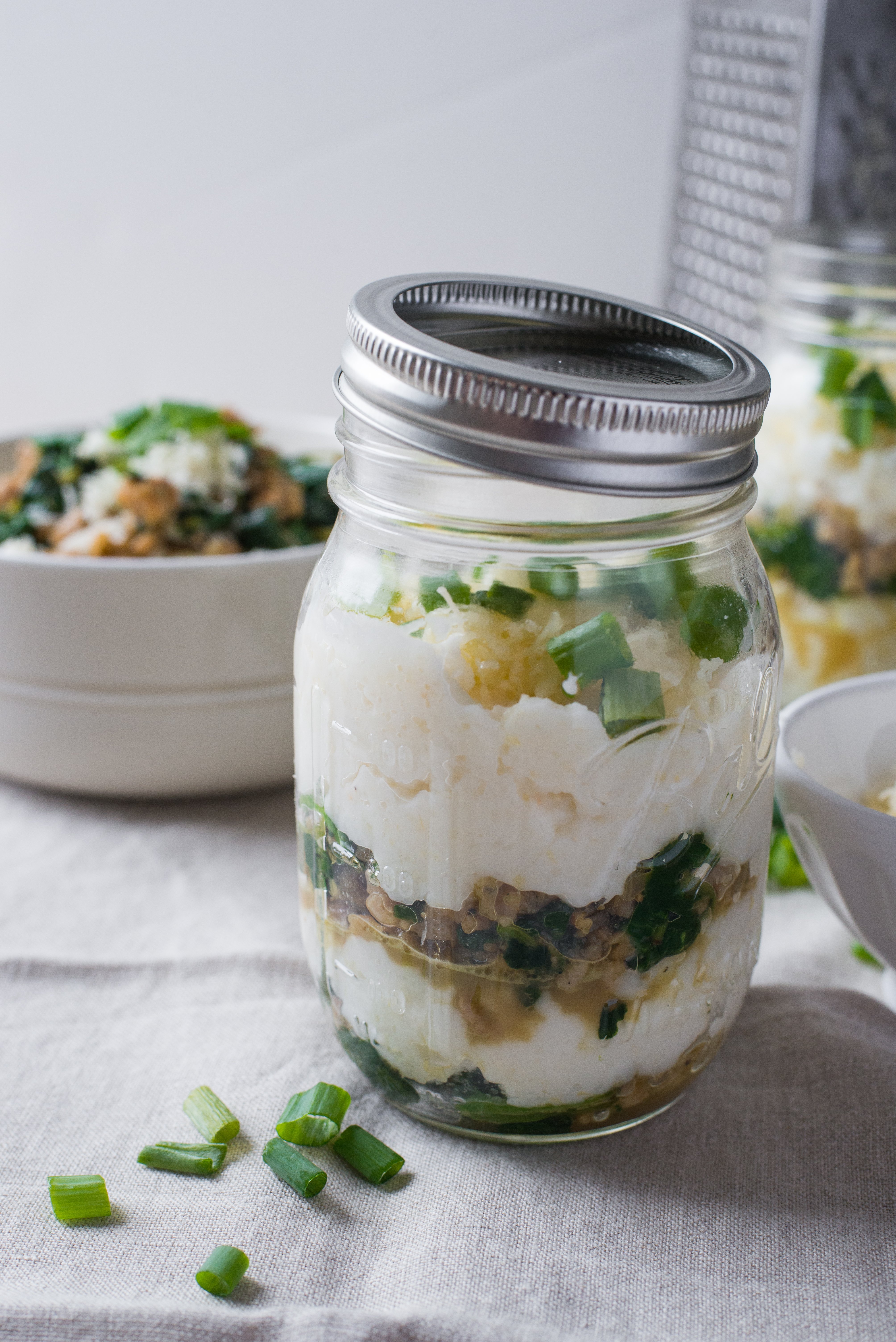 7. Savory Grits Breakfast Parfaits
Another breakfast-in-a-jar idea — but this time it's savory!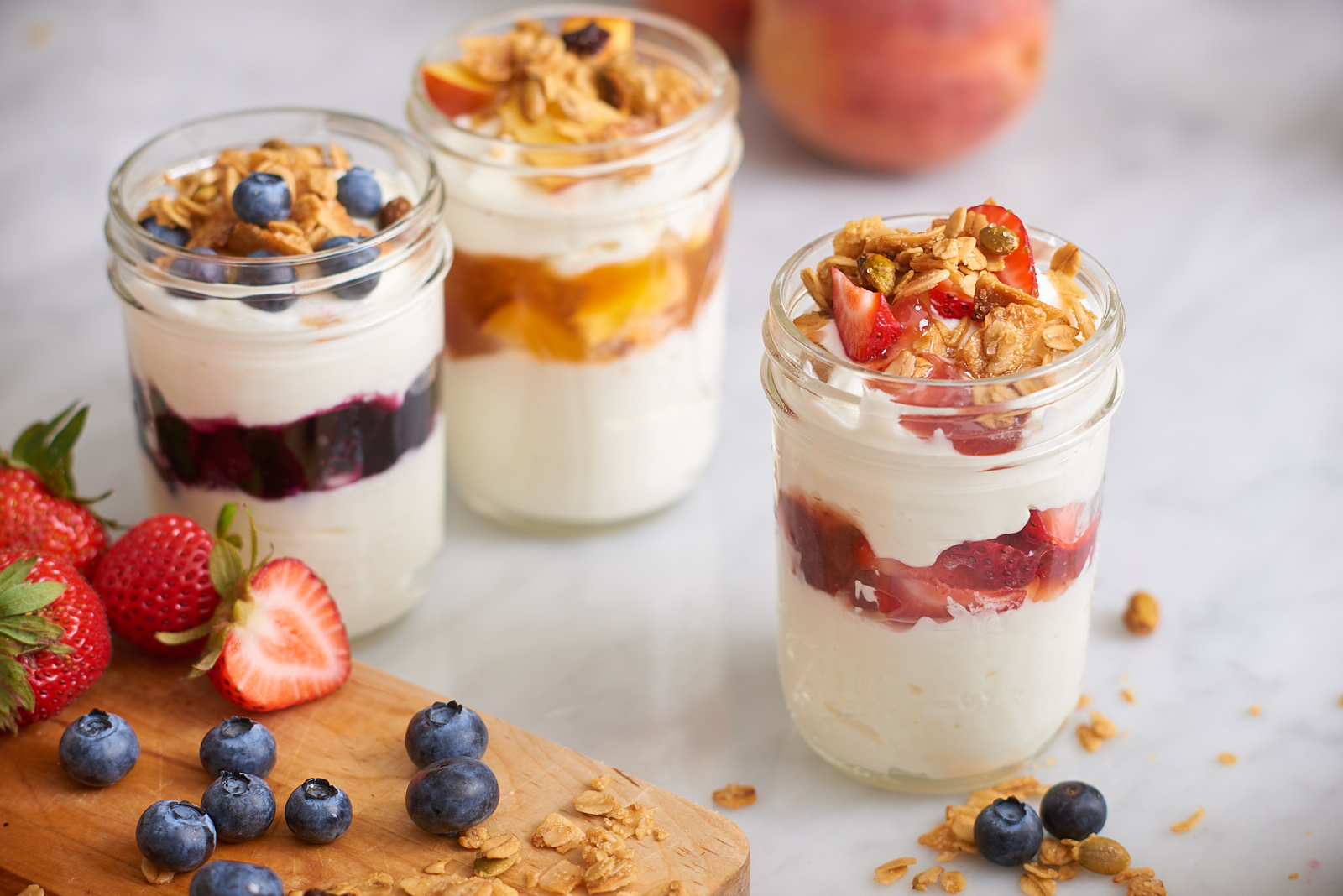 8. Fruit-on-the-Bottom Yogurt Cups
Why buy pricey layered yogurt cups at the grocery store? Make your own in pint-sized jars with jam or fresh fruit and plain yogurt. So delicious!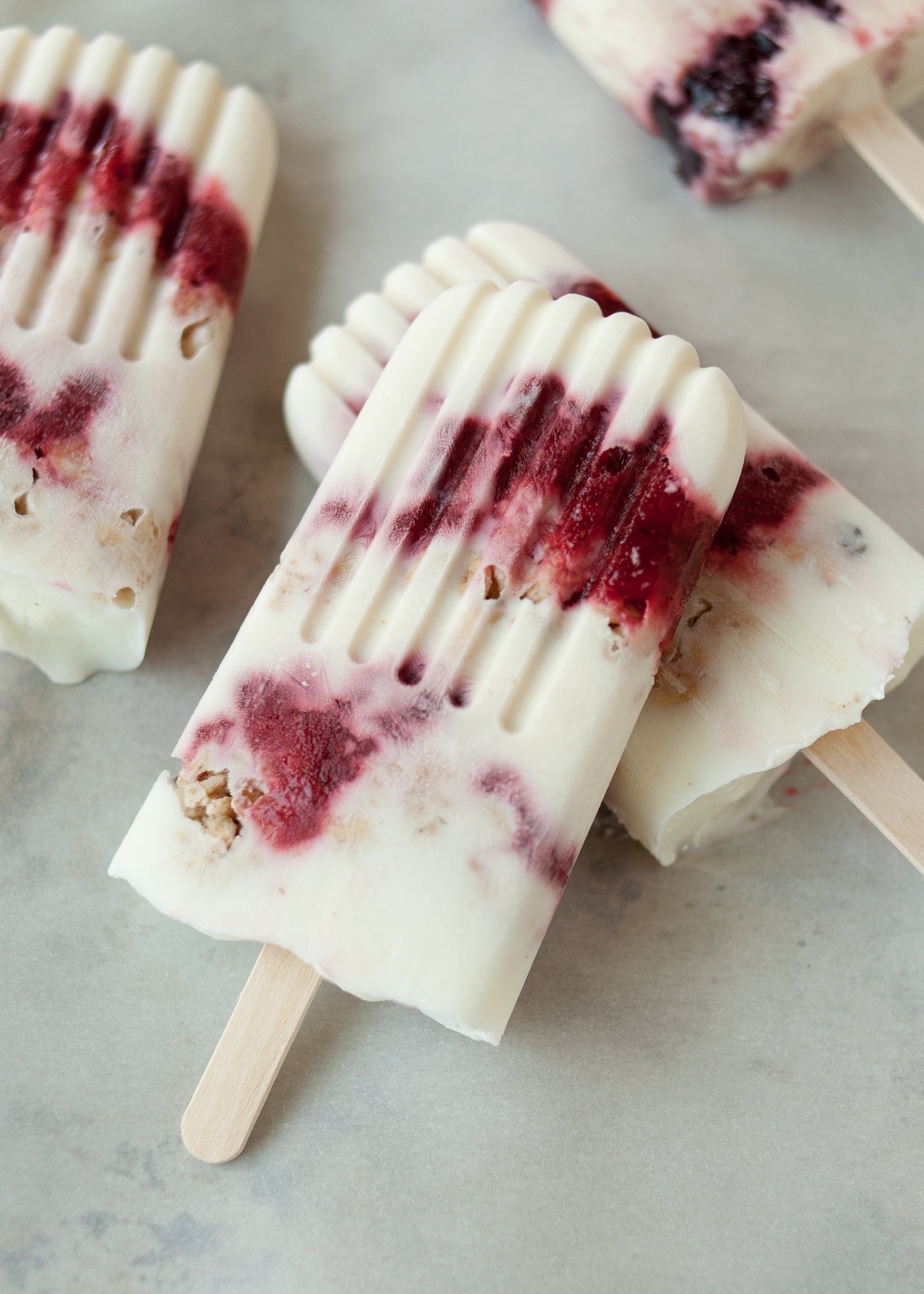 9. Yogurt Breakfast Popsicles
Yogurt, granola, and fruit on a stick — how great is that?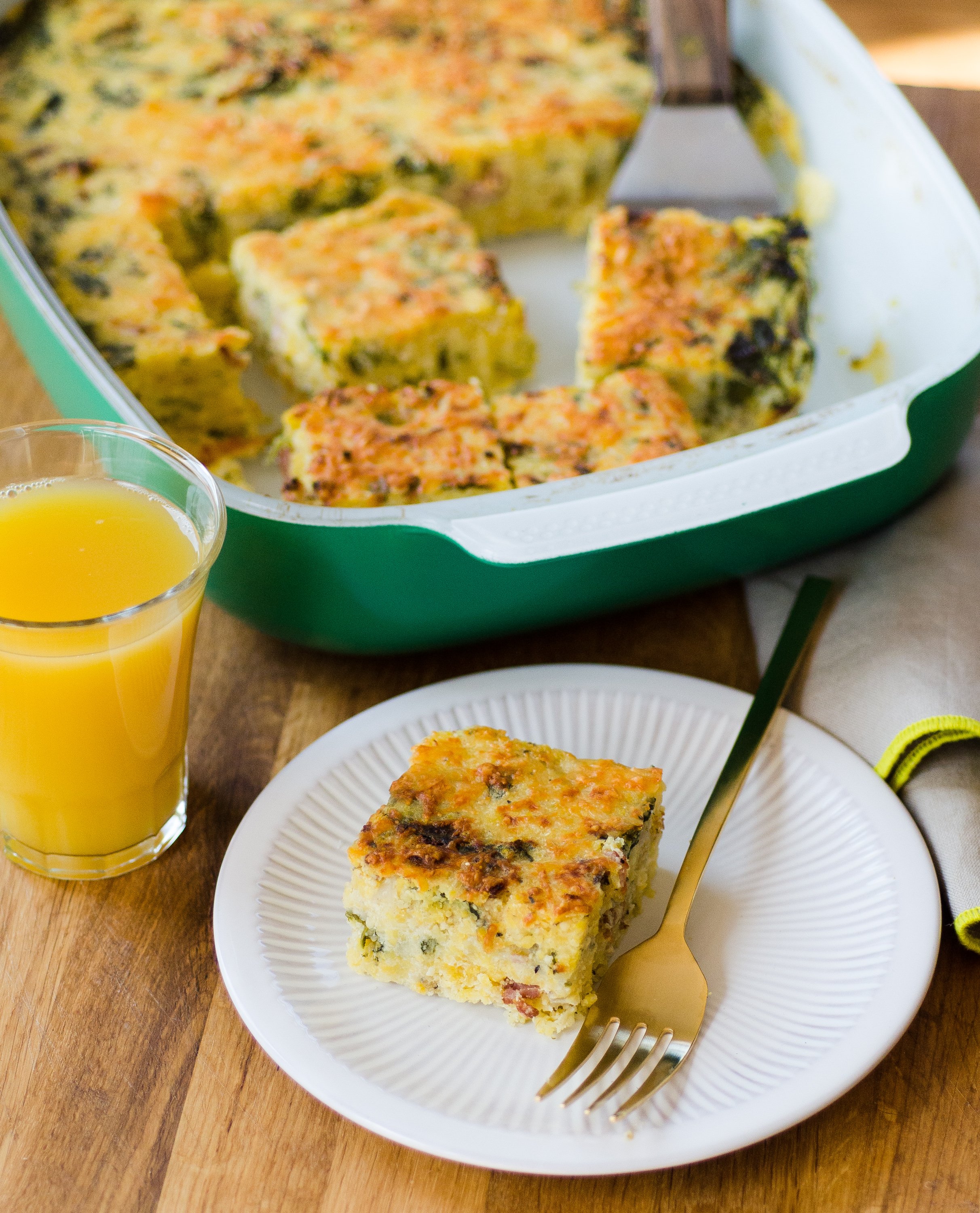 10. Breakfast Polenta Squares with Spinach & Bacon
These polenta squares are a twist on an egg casserole, with plenty of hearty, homey polenta in the bake for a nourishing morning. They're sturdy and easy to transport.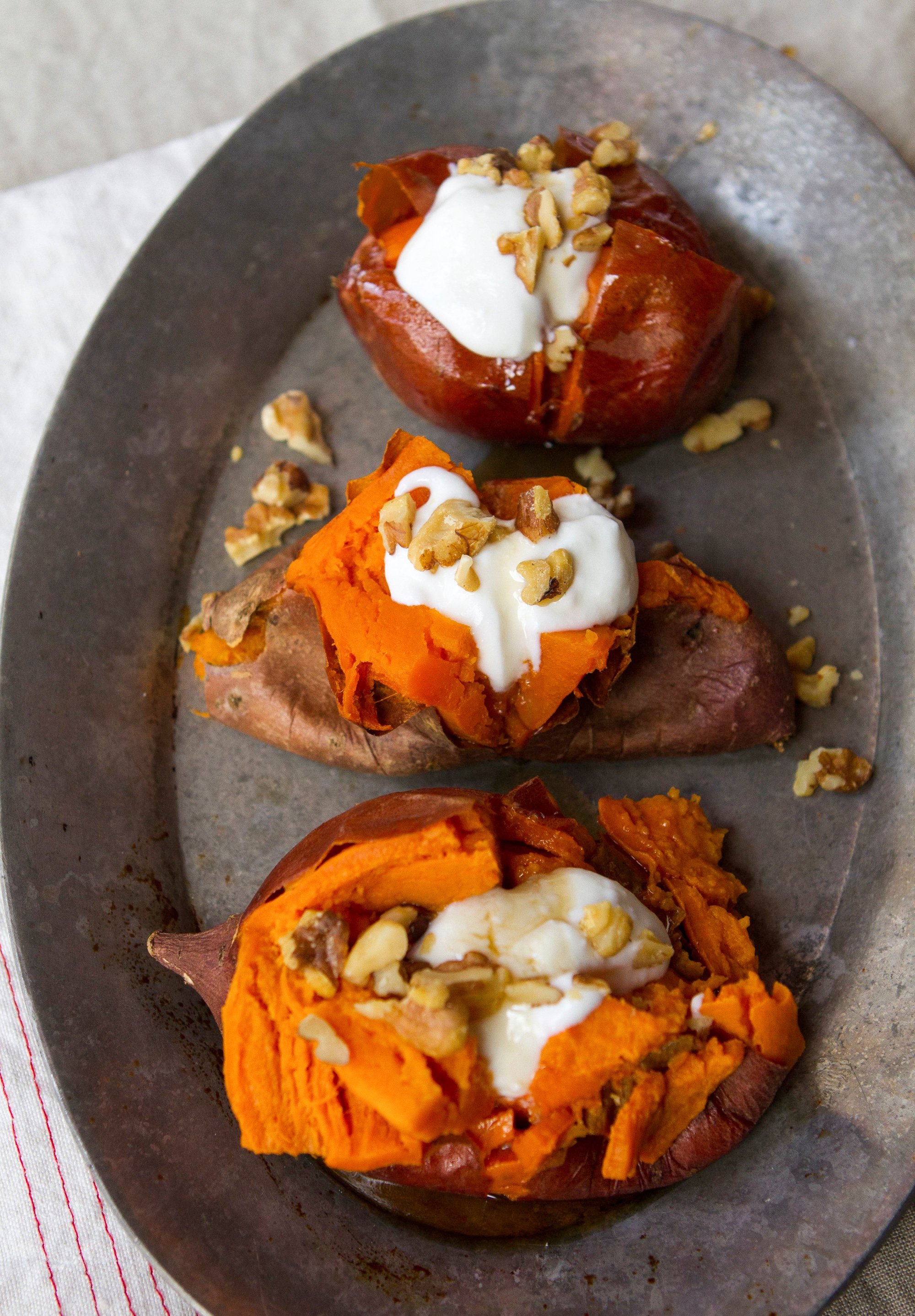 11. Sweet Morning Potato with Yogurt, Maple Syrup & Nuts
This idea may be a little surprising, but it's a favorite around here: Bake a few sweet potatoes, then warm them up in the microwave and eat with yogurt and a handful of nuts or pepitas for an incredibly satisfying breakfast.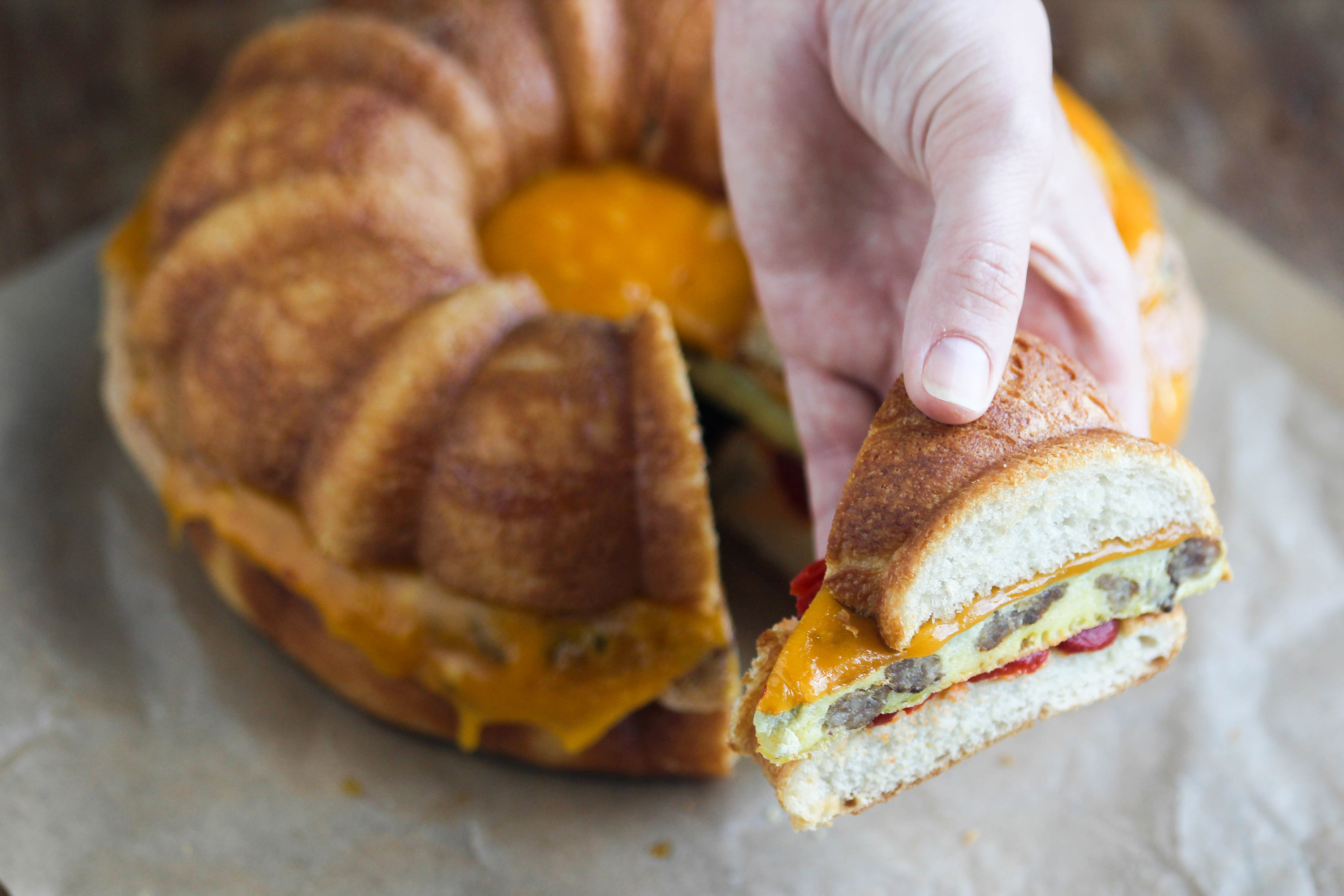 12. Egg, Sausage, and Cheese Bundt Breakfast Sandwich
Is this the ultimate make-ahead big-batch breakfast? We think so! Isn't the idea of using your Bundt pan kind of ingenious?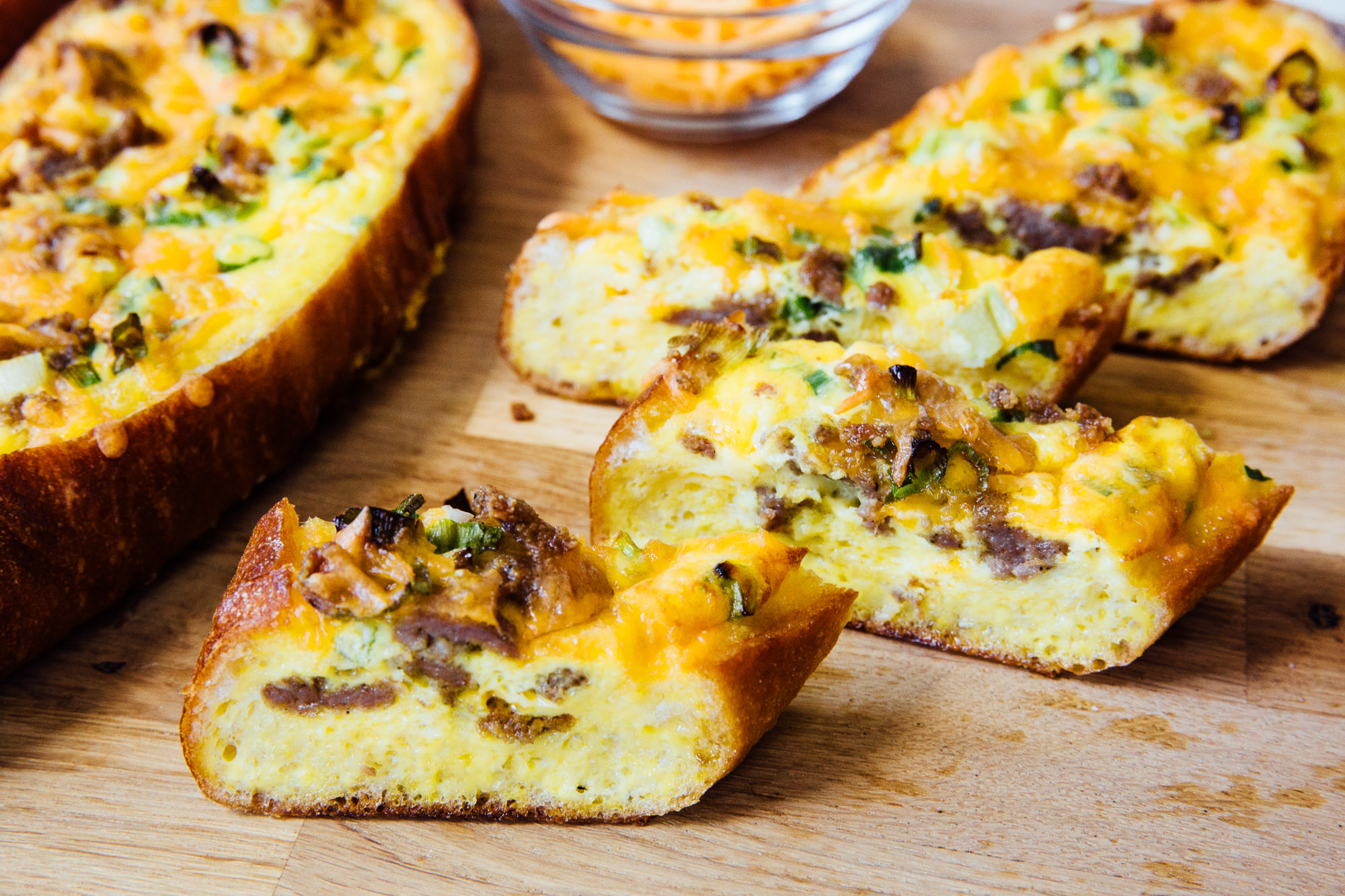 13. Sausage, Egg, and Cheese Bread Boats
Another good pick for those who like some carbs with their eggs: a bread boat to bake on Sunday and eat all week long.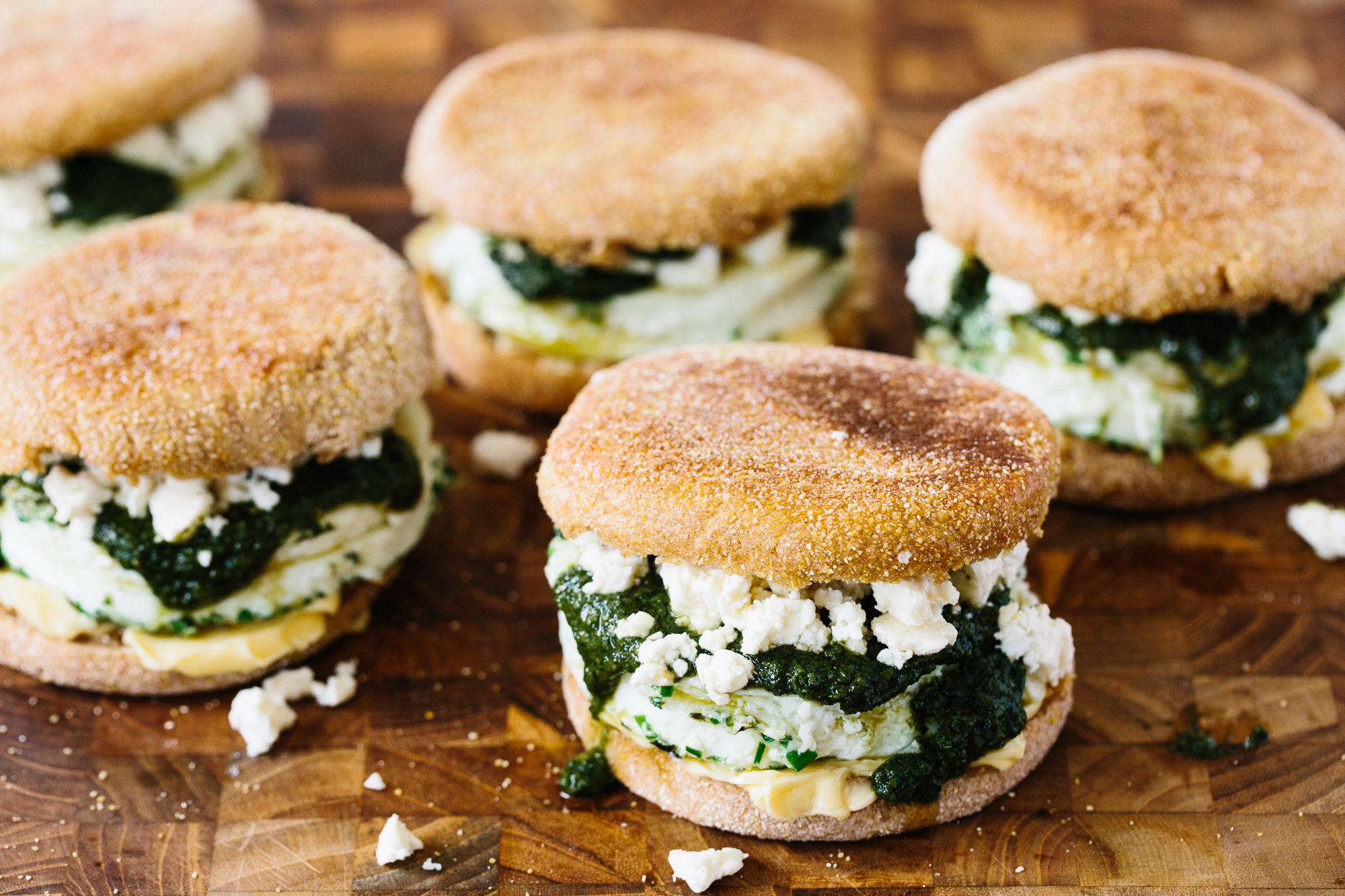 14. Herbed Egg Whites & Feta on English Muffins
A super-satisfying yet light and wholesome sandwich to stash away in the freezer for busy mornings.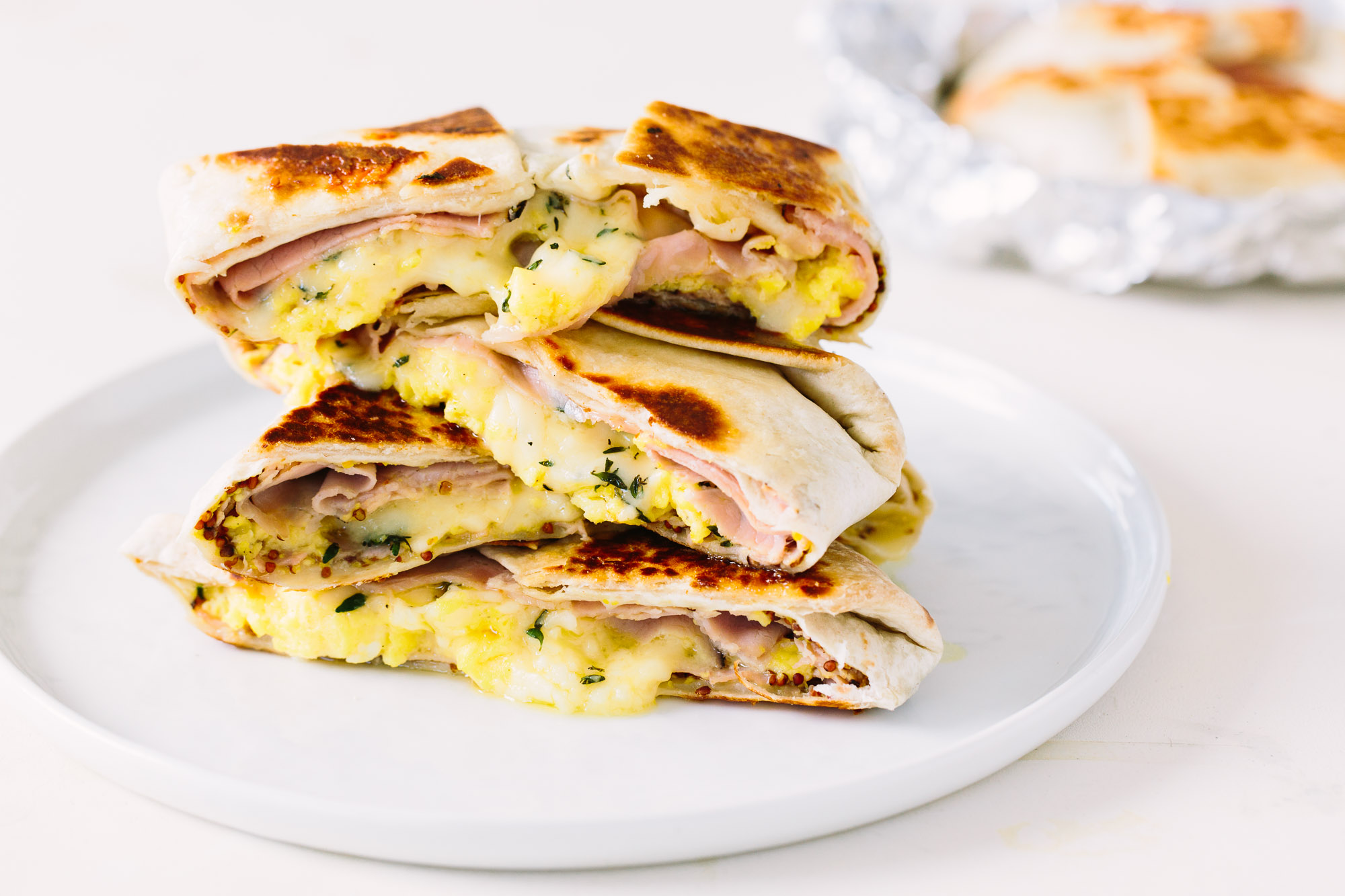 15. Ham, Egg, and Cheese Breakfast Quesadilla
A delicious crunchy wrap-inspired quesadilla for your freezer.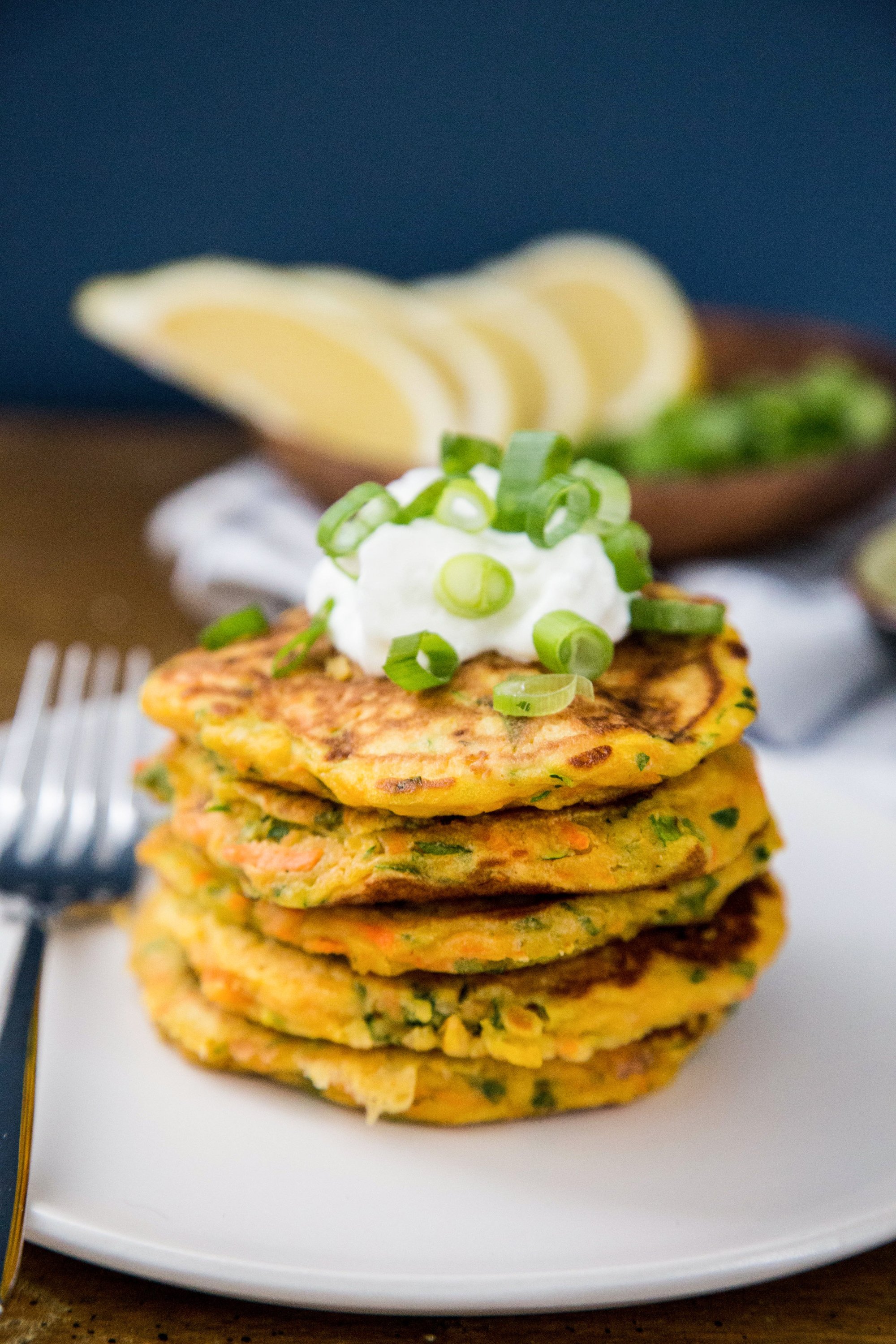 16. Savory Carrot & Zucchini Pancakes
Who says pancakes have to be sweet? Start your day with a nutritional boost with these carrot and zucchini flapjacks. Store them in the freezer (don't forget to date the bag), and when you're looking for a quick breakfast, you can warm a couple of them up, slather on sour cream or Greek yogurt, and take your pancake sandwich to go.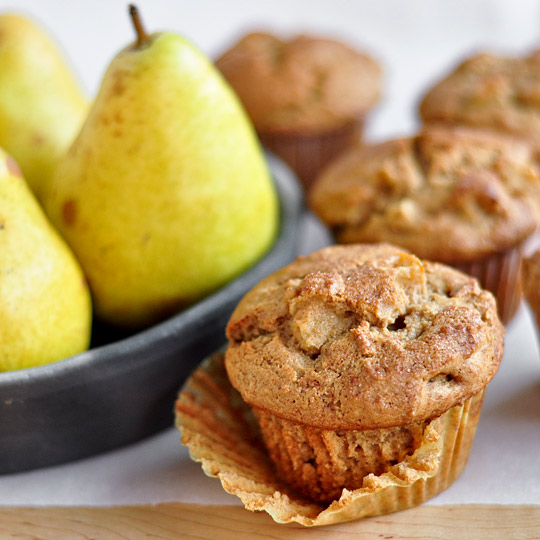 17. Spiced Pear Muffins
Need a reason to skip the muffins at your local coffee shop? Look no further than this homemade version filled with nutmeg and chunks of pears. Their earthy sweetness is something to look forward to with that next cup of java.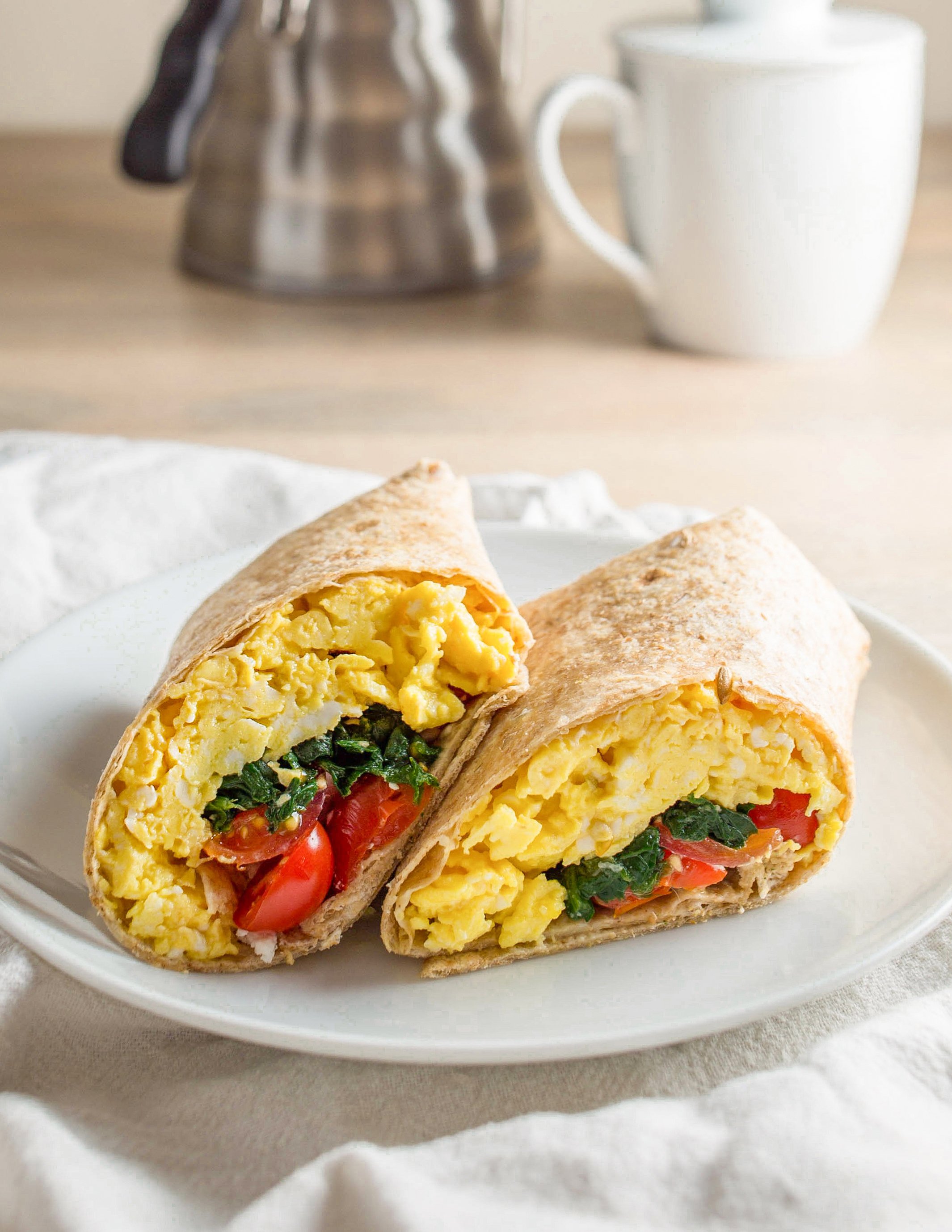 18. Freezer-Friendly Spinach-Feta Breakfast Wraps
Like a breakfast sandwich, it's hard to go wrong with a breakfast wrap. Fill it with eggs or scrambled tofu, add sautéed veggies and bacon or sausage. And don't forget the cheese — everything tastes better with cheese.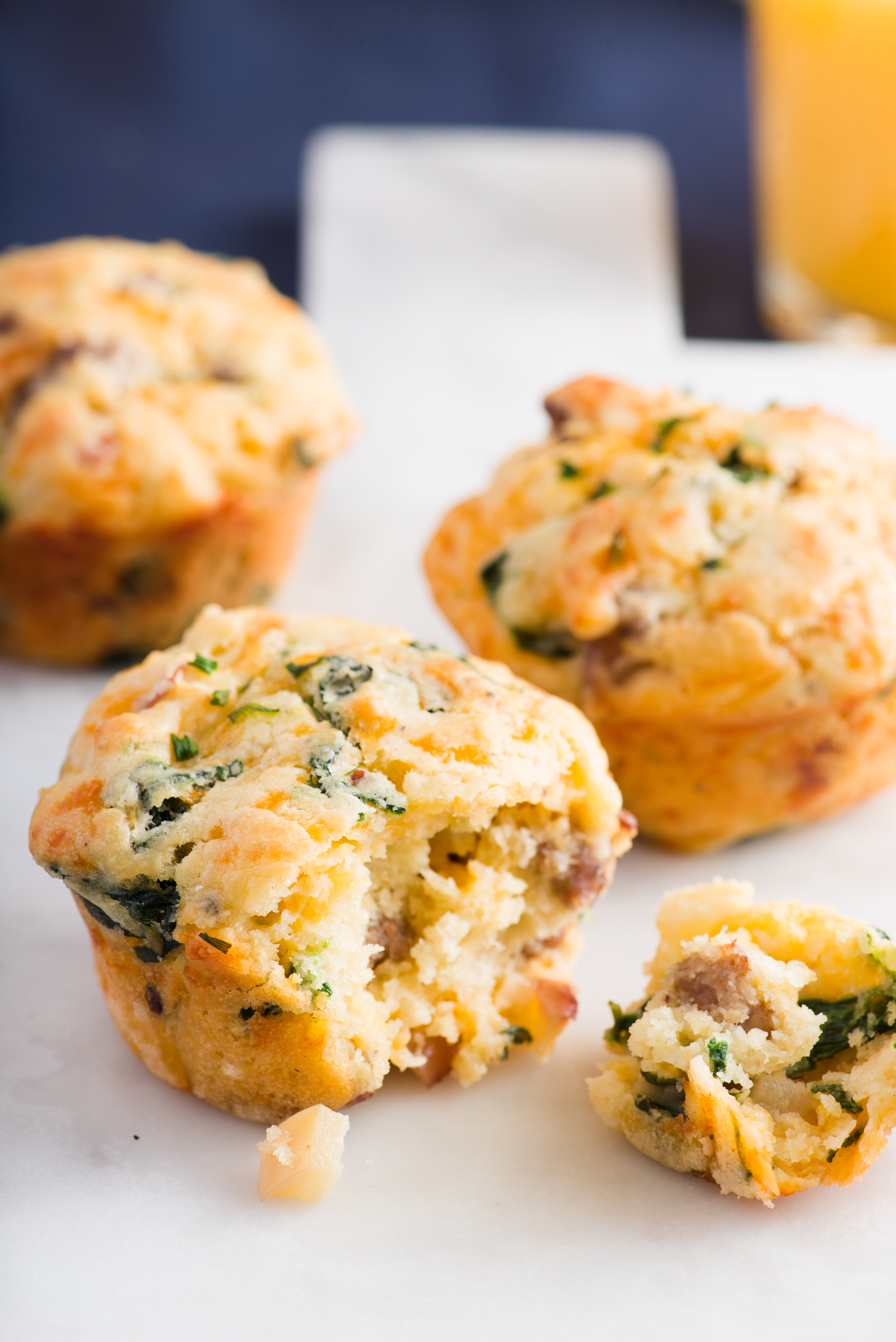 19. Loaded Savory Breakfast Muffins
These hearty muffins are filled to the brim with good things like breakfast sausage, spinach, cheddar, and apple. Not only do they keep well stored in the fridge for up to four days, but they can also be frozen for up to three months.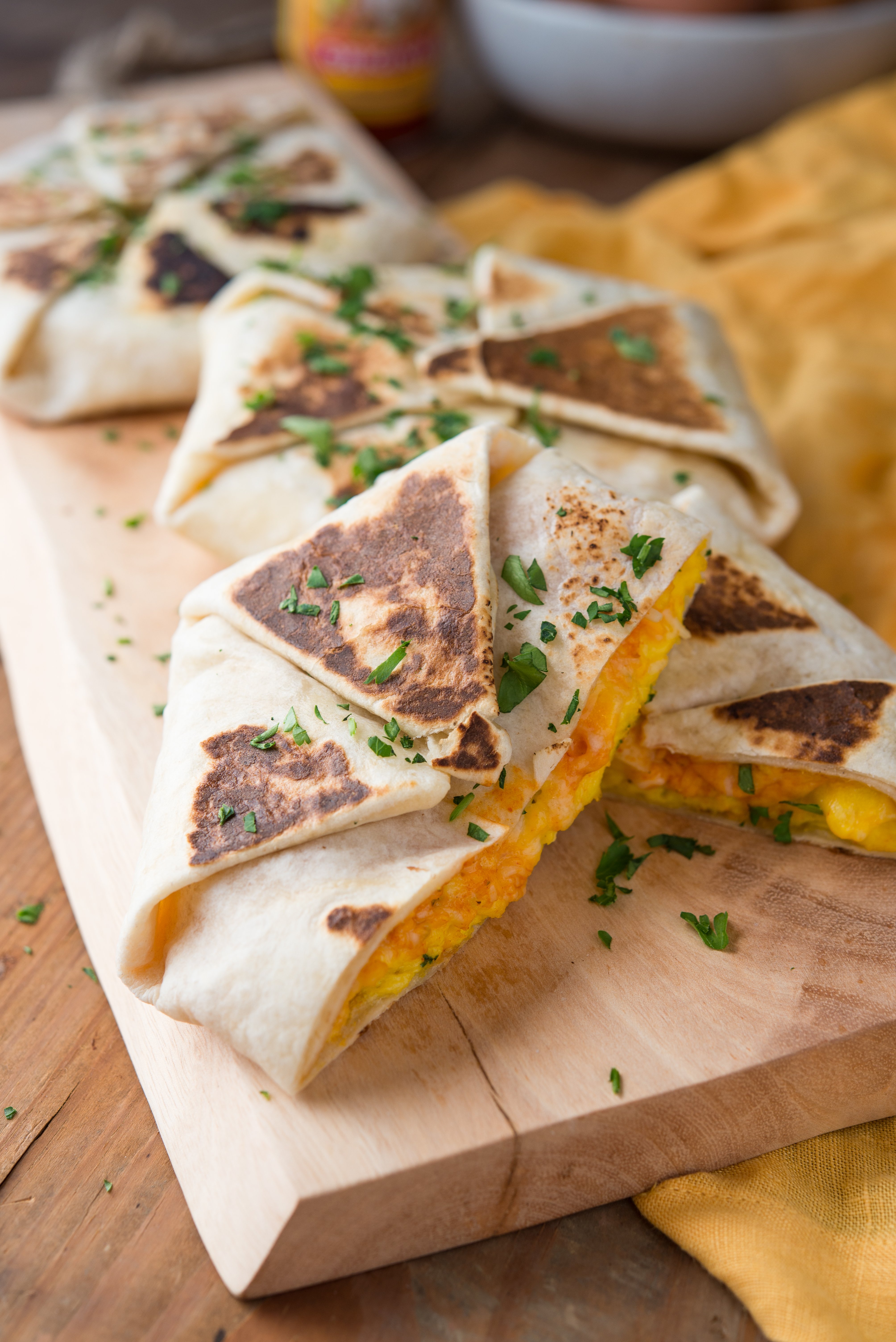 20. The Wrapped Breakfast Quesadilla
If you're burnt out on breakfast burritos, but want something similar, try making a batch of these breakfast quesadillas. Because of the way they are folded, and the fact that you brown them in a skillet, they are crispier than a regular breakfast burrito.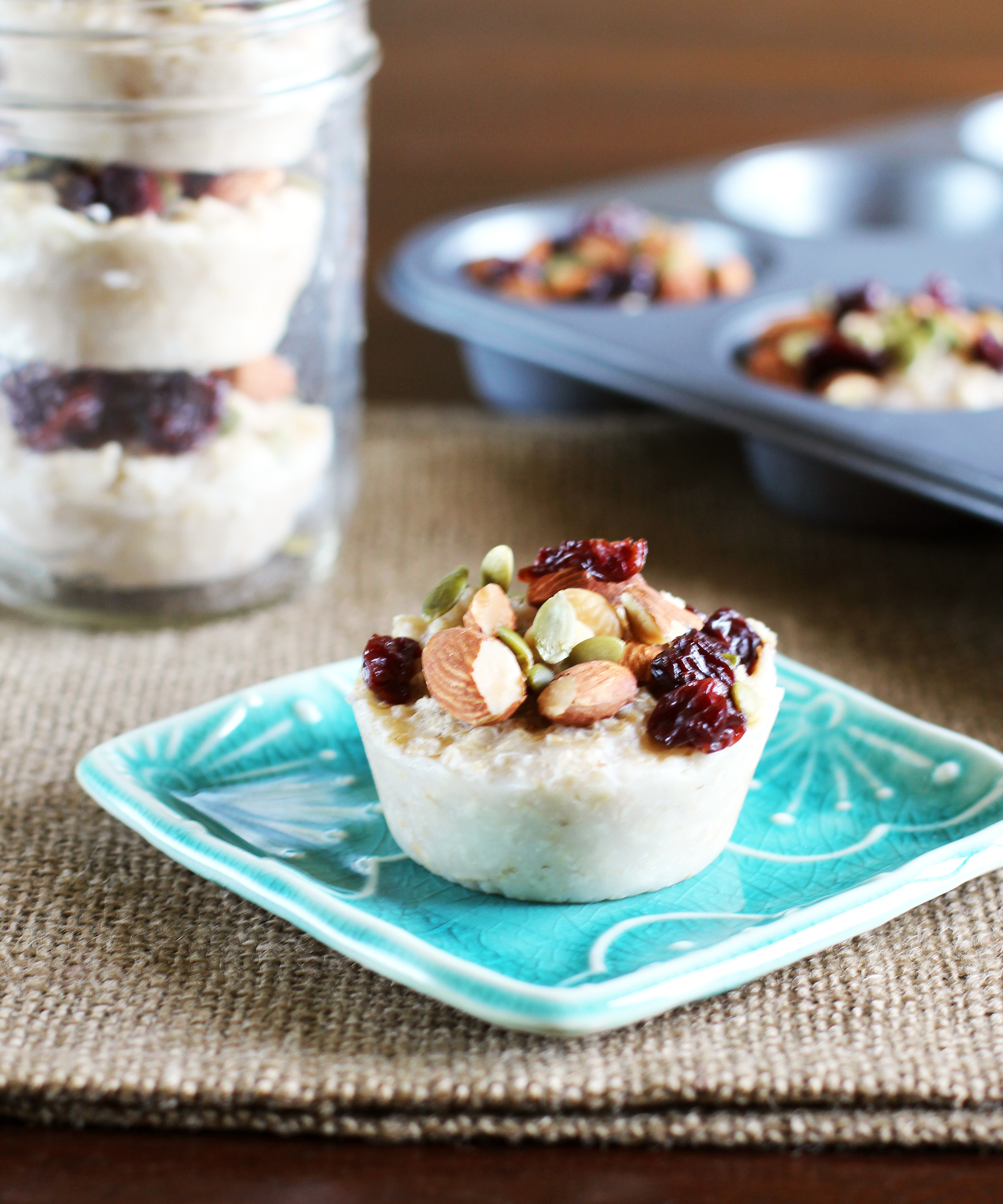 21. Frozen Single-Serve Oatmeal with Almonds & Dried Cherries
Make these little oatmeal pucks in your muffin tins, and then heat them individually with a splash of milk when you're ready to eat them. They have all the additions already mixed in, so you can have a bowl of oatmeal — complete with toppings — in no time flat.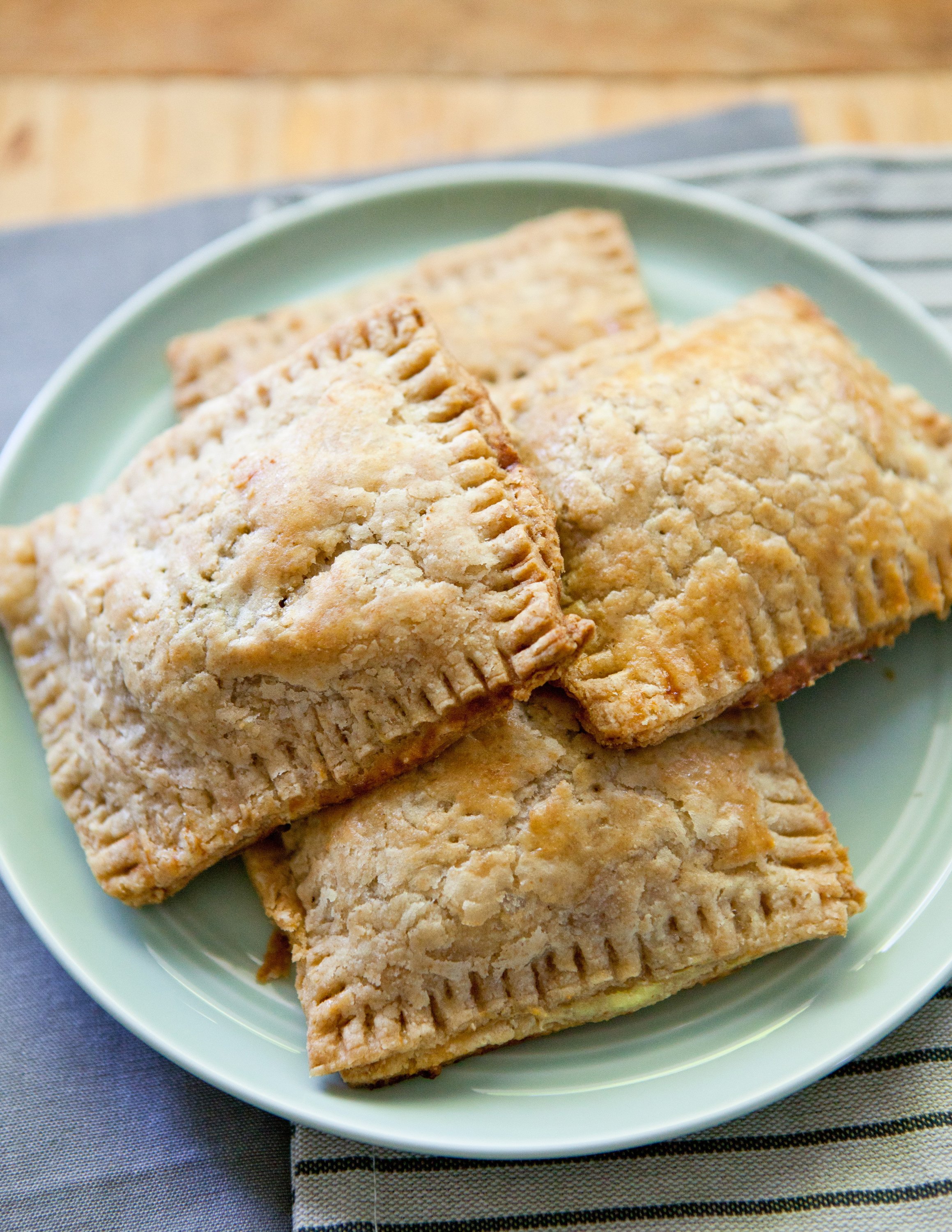 22. Savory Breakfast Toaster Tarts
There's so much to love about these savory hand pies that fit in your toaster. Fill them with whatever you like (we chose ham and leeks), stash them in the freezer, and then just pop them in the toaster for a few minutes to enjoy.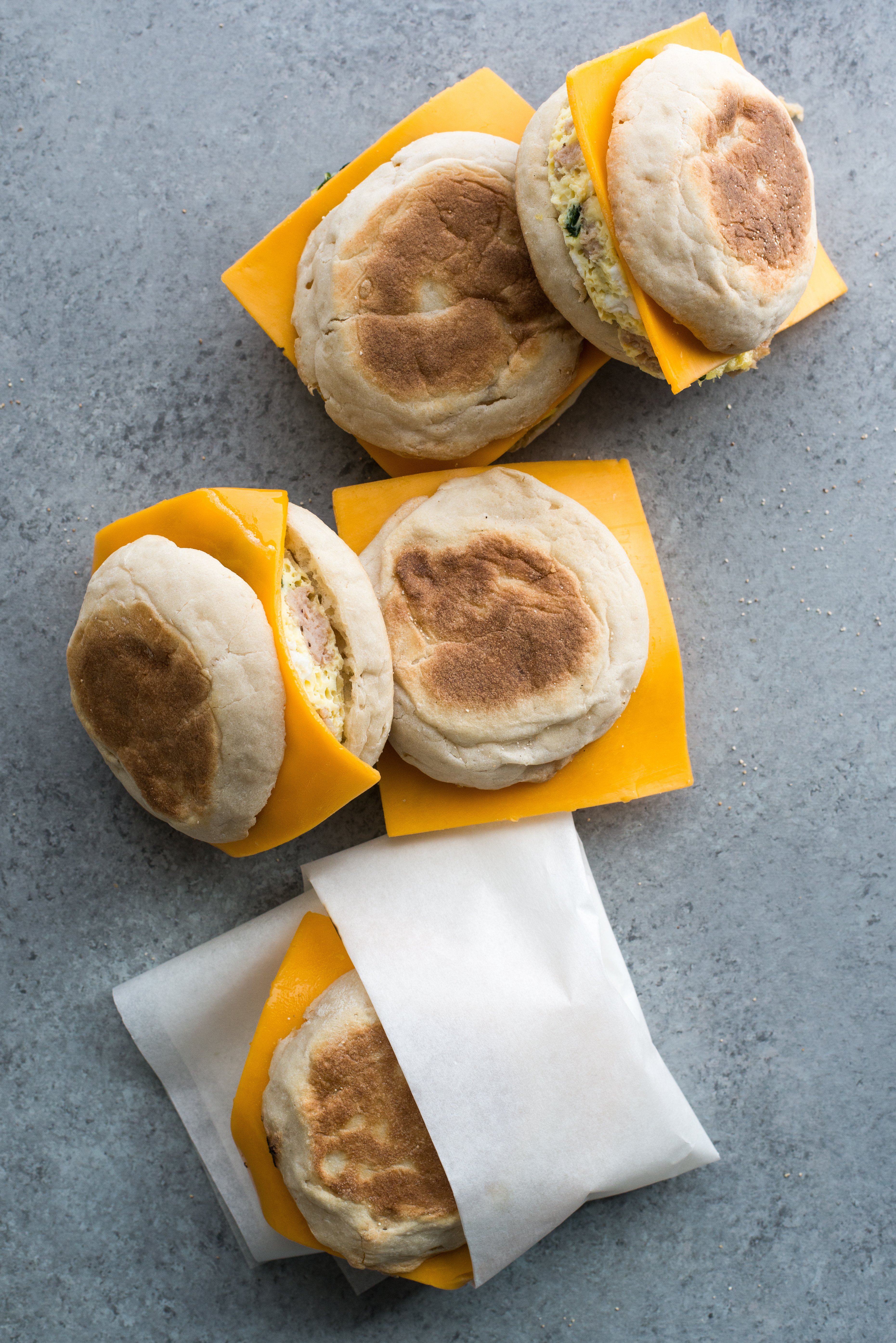 23. Freezer-Friendly Frittata Breakfast Sandwiches
How do you make a breakfast sandwich even easier to eat? By replacing the eggs with a slice of frittata instead. That way you won't have to worry about the sautéed spinach or bacon slipping out of your sandwich.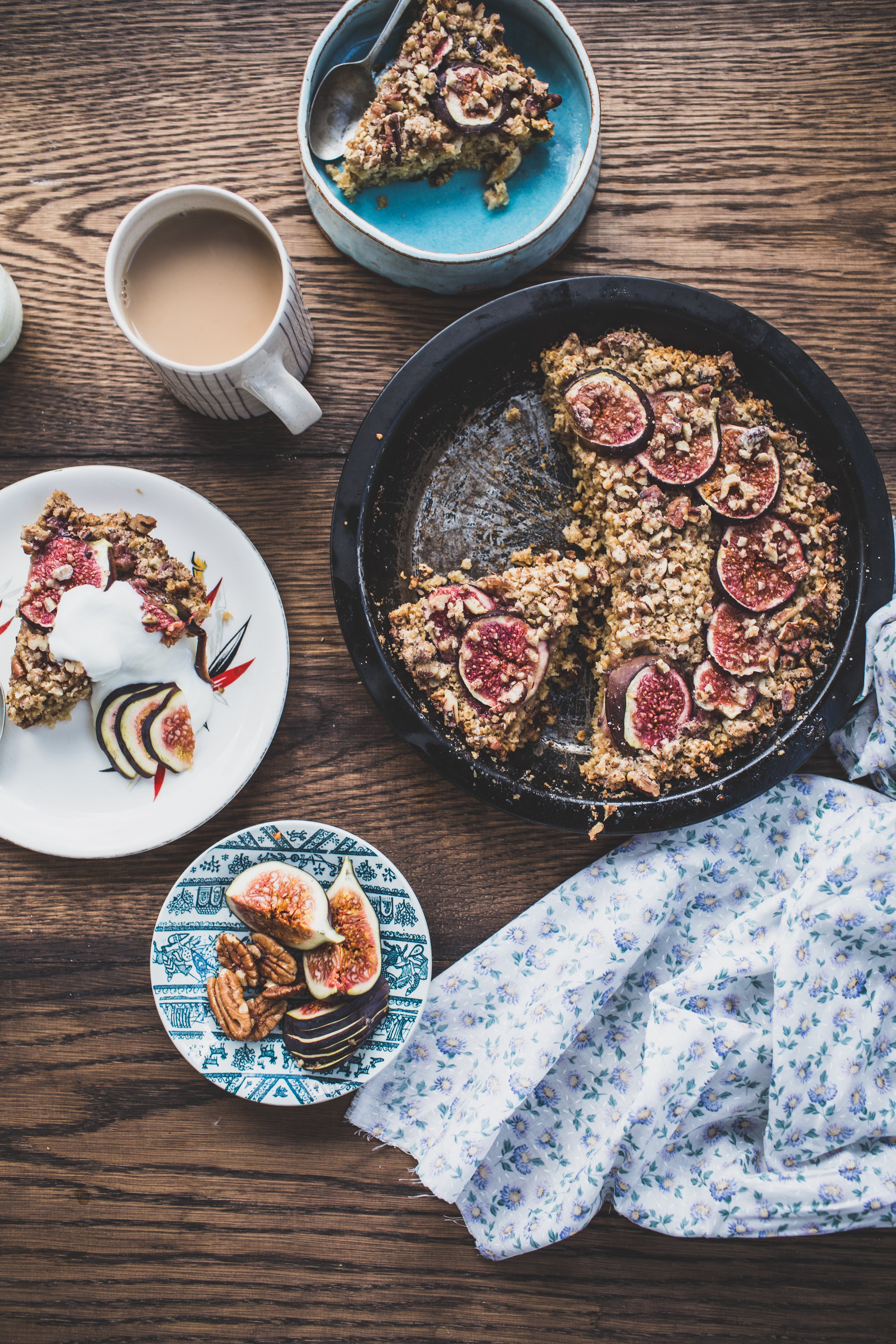 24. Baked Oatmeal with Figs & Dates
Another smart way to make your oatmeal in advance is to make this baked oatmeal recipe. One batch should last for the week, and we love any excuse to feel like we're eating dessert for breakfast.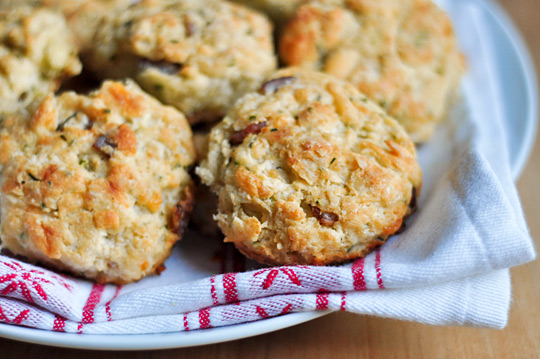 25. Bacon and Cheddar Cheese Biscuits
While we technically developed this recipe as a side dish, we think it works just as well for breakfast. Pair it with a hard-boiled egg, and you have a new take on bacon, eggs, and cheese for breakfast.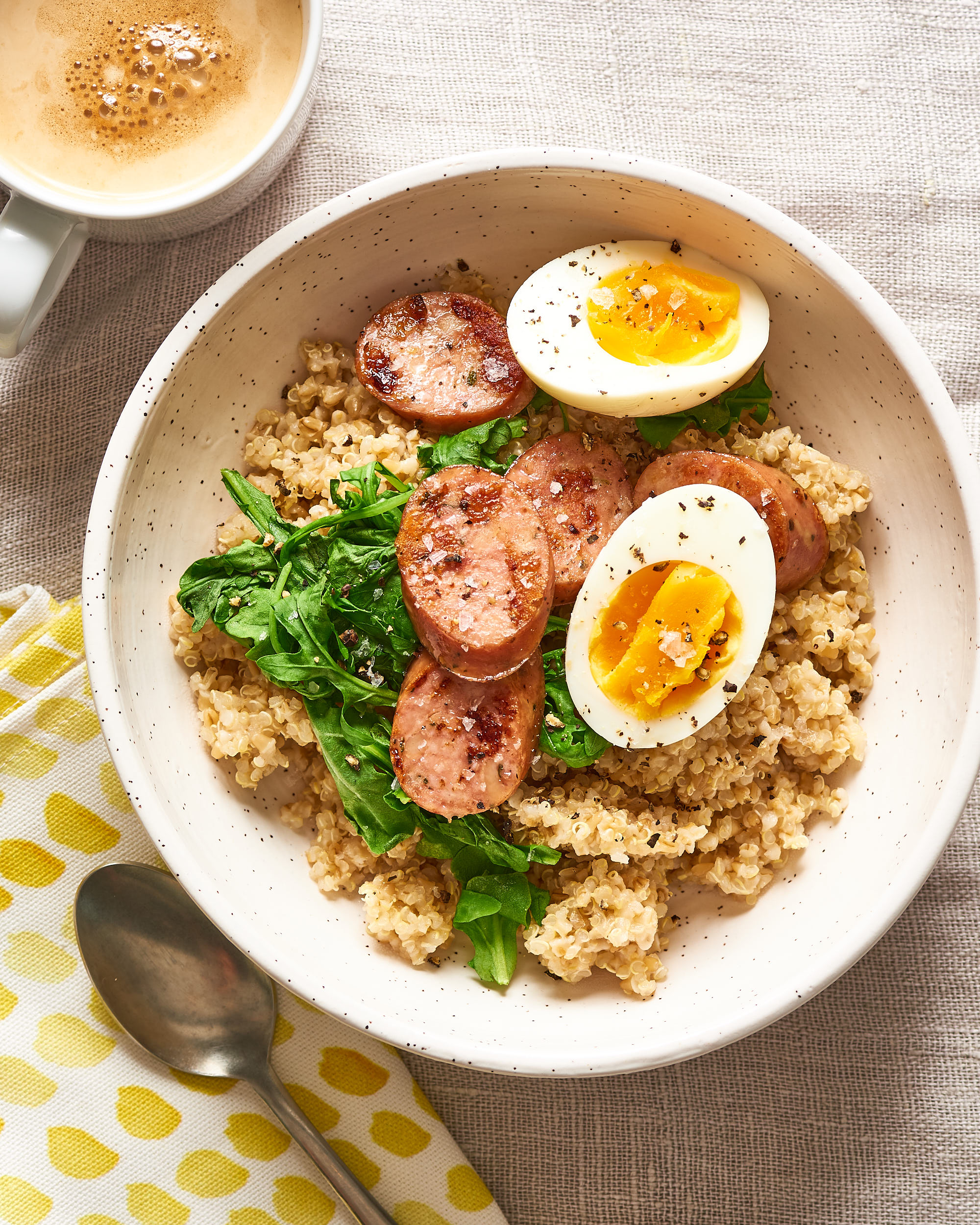 26. Breakfast Grain Bowl Mix
This bowl starter is made with a mix of steel-cut oats and quinoa, plus a pop of lemon and ginger. Make a pot on Sunday, then turn it into sweet or savory breakfasts all week long.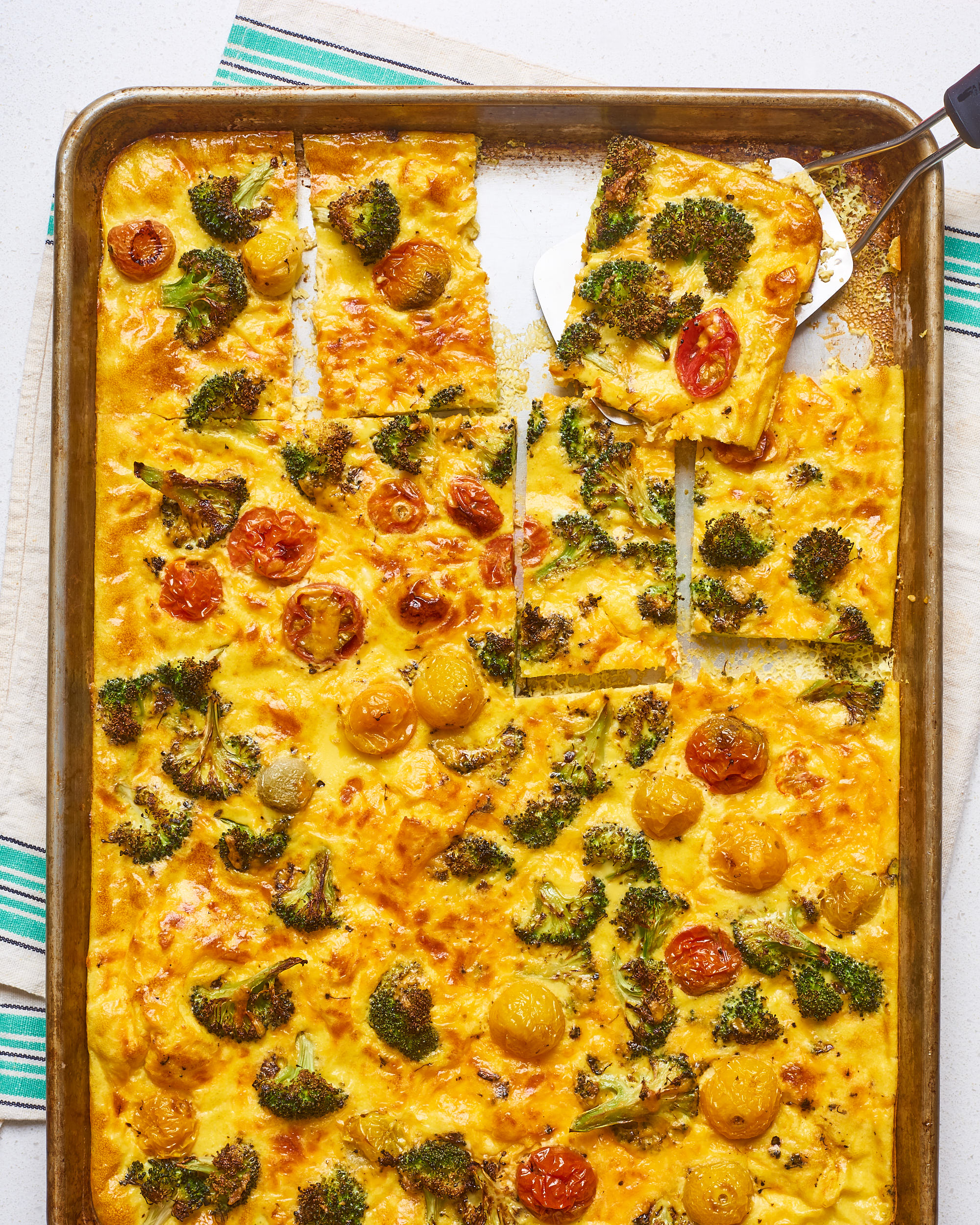 27. Sheet Pan Veggie Frittata
Whether you're planning on sandwiching it between slices of sourdough, wrapping it in a tortilla, or eating as is for a hearty grab-and-go breakfast, this veggie-heavy frittata won't disappoint.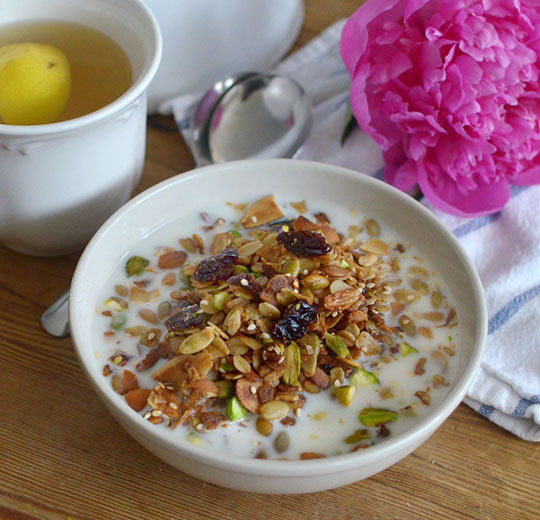 28. How To Make the Best Granola
Granola is one of our go-to breakfasts when we want something crunchy. With a dollop of yogurt or a splash of milk, it's the no-cook equivalent of oatmeal. And when you make it yourself you can adjust the sugar levels, seeds, and dried fruit to your liking. Follow this basic recipe and then feel free to make your own signature variation.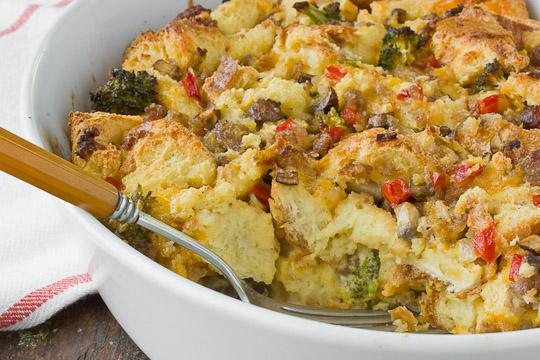 29. Sausage and Vegetable Breakfast Casserole
You can't go wrong with this veggie-laden sausage and egg casserole. It's the perfect thing to keep in the freezer and pull out when you have brunch guests. Another option is to portion it out before freezing and eat it on those mornings when you need something a little heartier to get you going.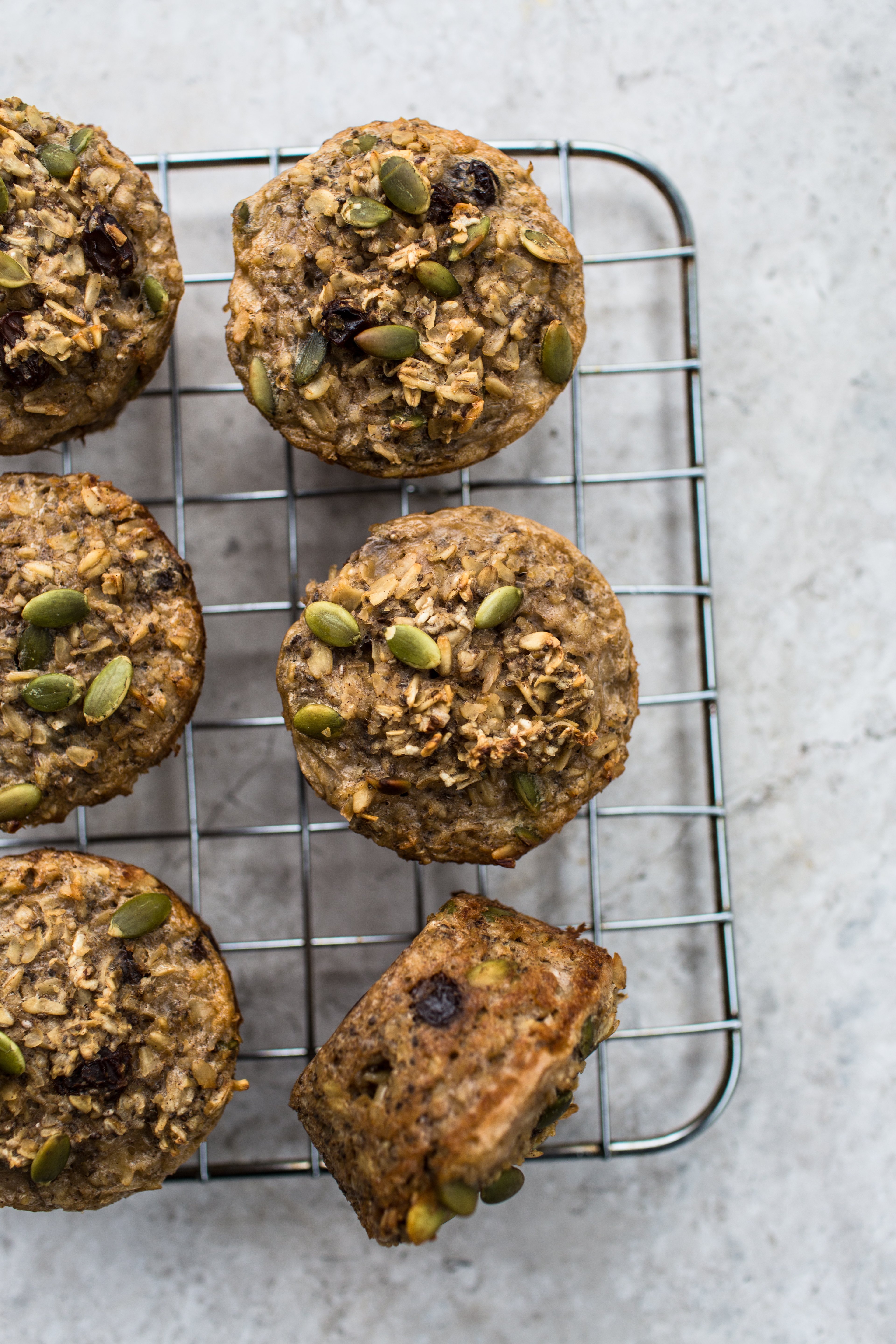 30. Baked Oatmeal Cups
Another way to do baked oatmeal is to use your muffin tin for travel-sized portions. They basically taste like a hearty muffin, and we can't get enough of their filling, chewy texture.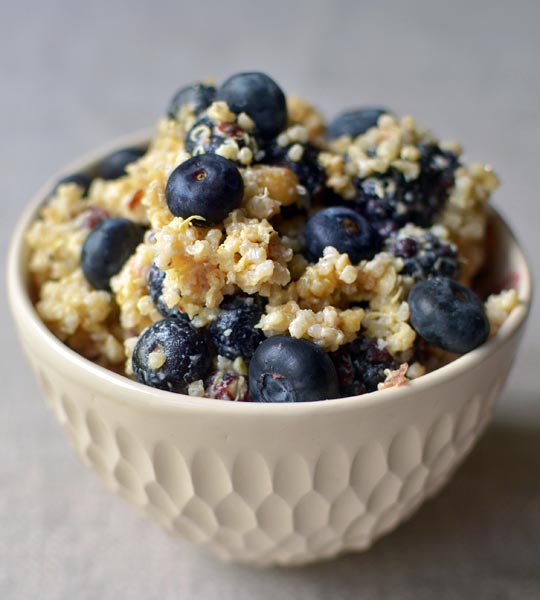 31. Breakfast Grain Salad with Blueberries, Hazelnuts & Lemon
Grain bowls have become a staple for our lunches and dinners, so why not for breakfast, too? With a mix of steel-cut oats and quinoa, this berry-filled bowl will give you everything you need to start your day right.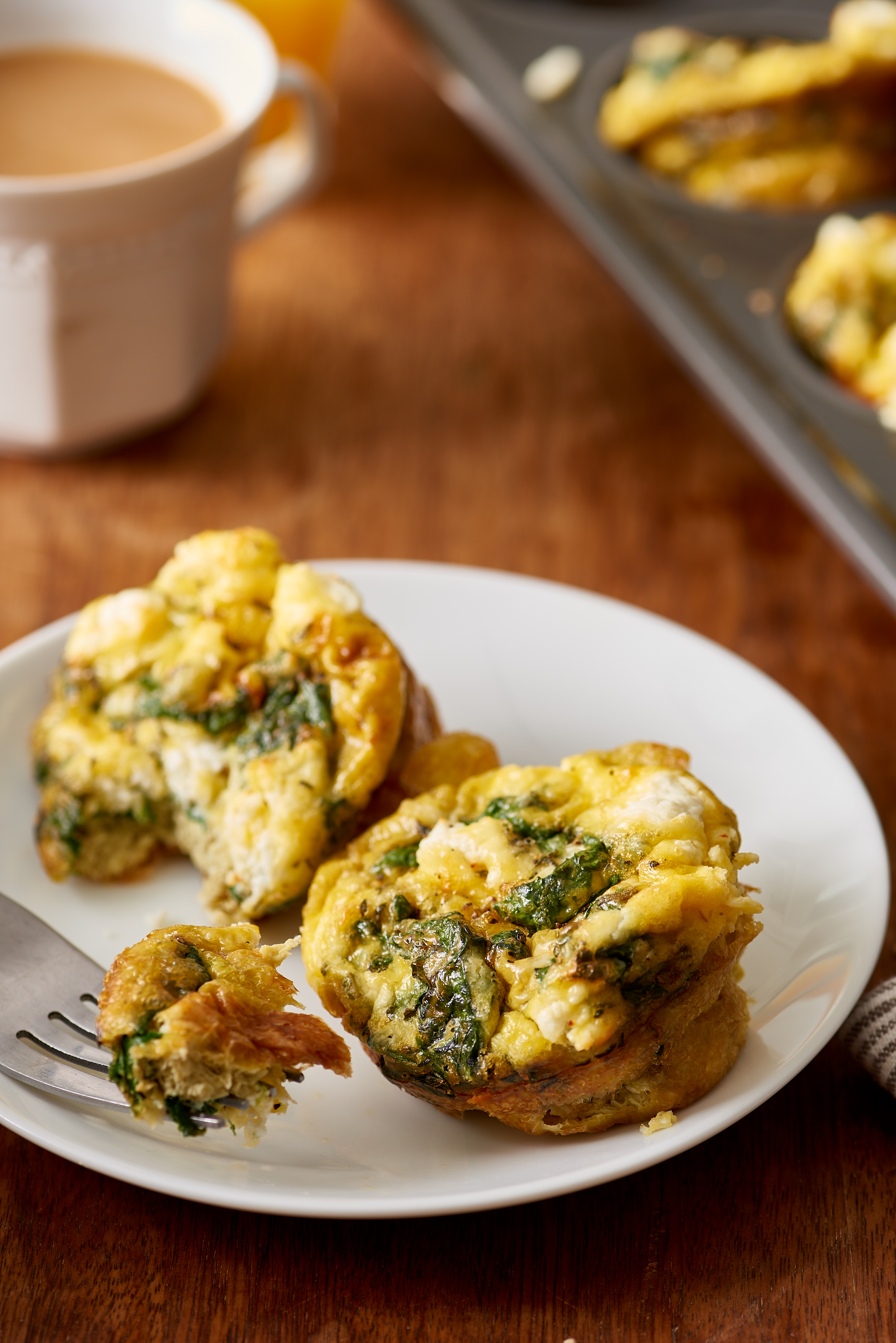 32. Kale and Goat Cheese Frittata Cups
One of our all-time favorite breakfast recipes, these mini frittatas are great for a buffet brunch or breakfast you can grab on your way out the door. The best part? They can be warmed up in your microwave or toaster oven, or eaten straight from the fridge in a pinch.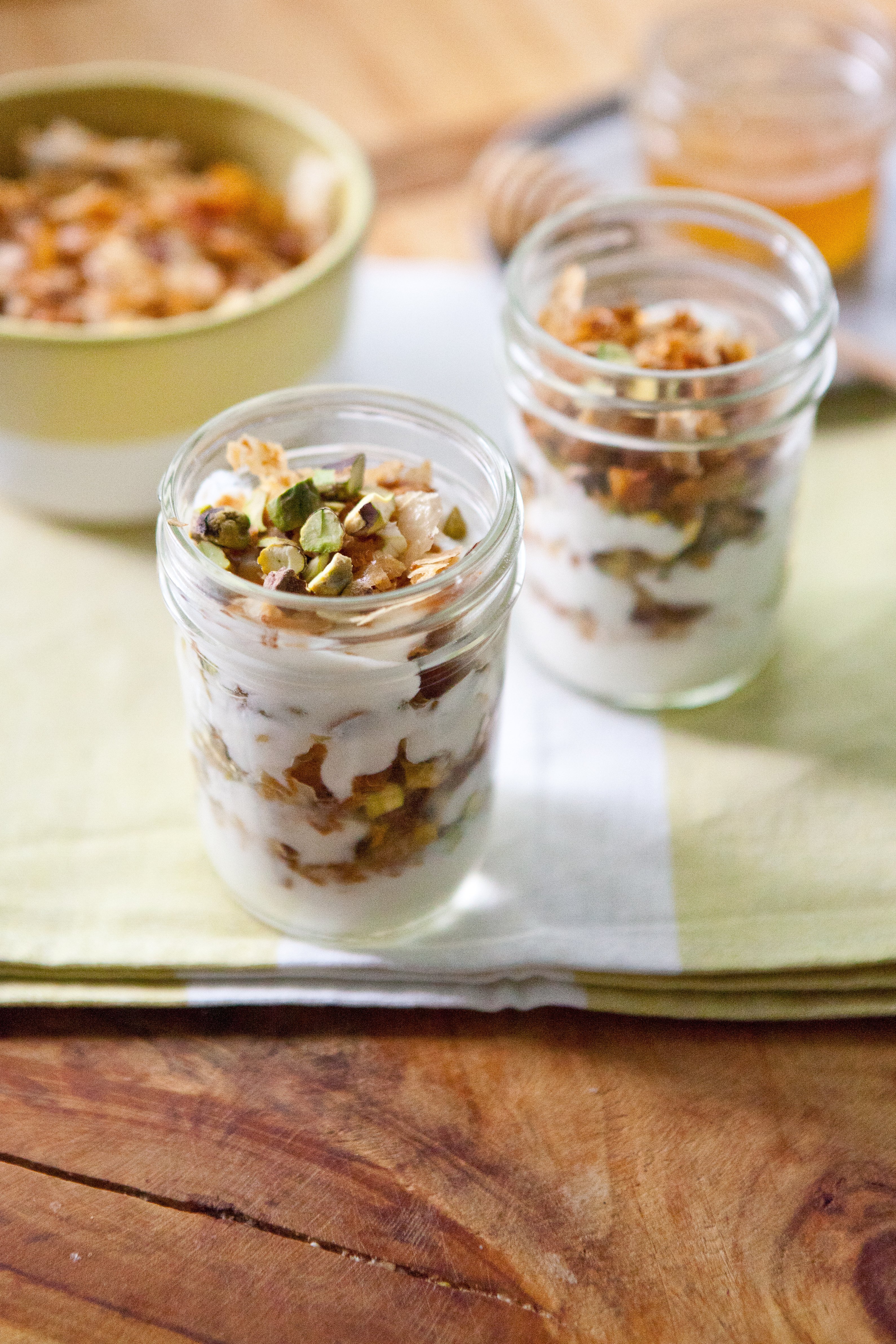 33. Baklava Breakfast Parfaits
There are no pretenses about this yogurt parfait dessert inspiration. The honey crumble filling layered between the yogurt really makes this breakfast taste like baklava.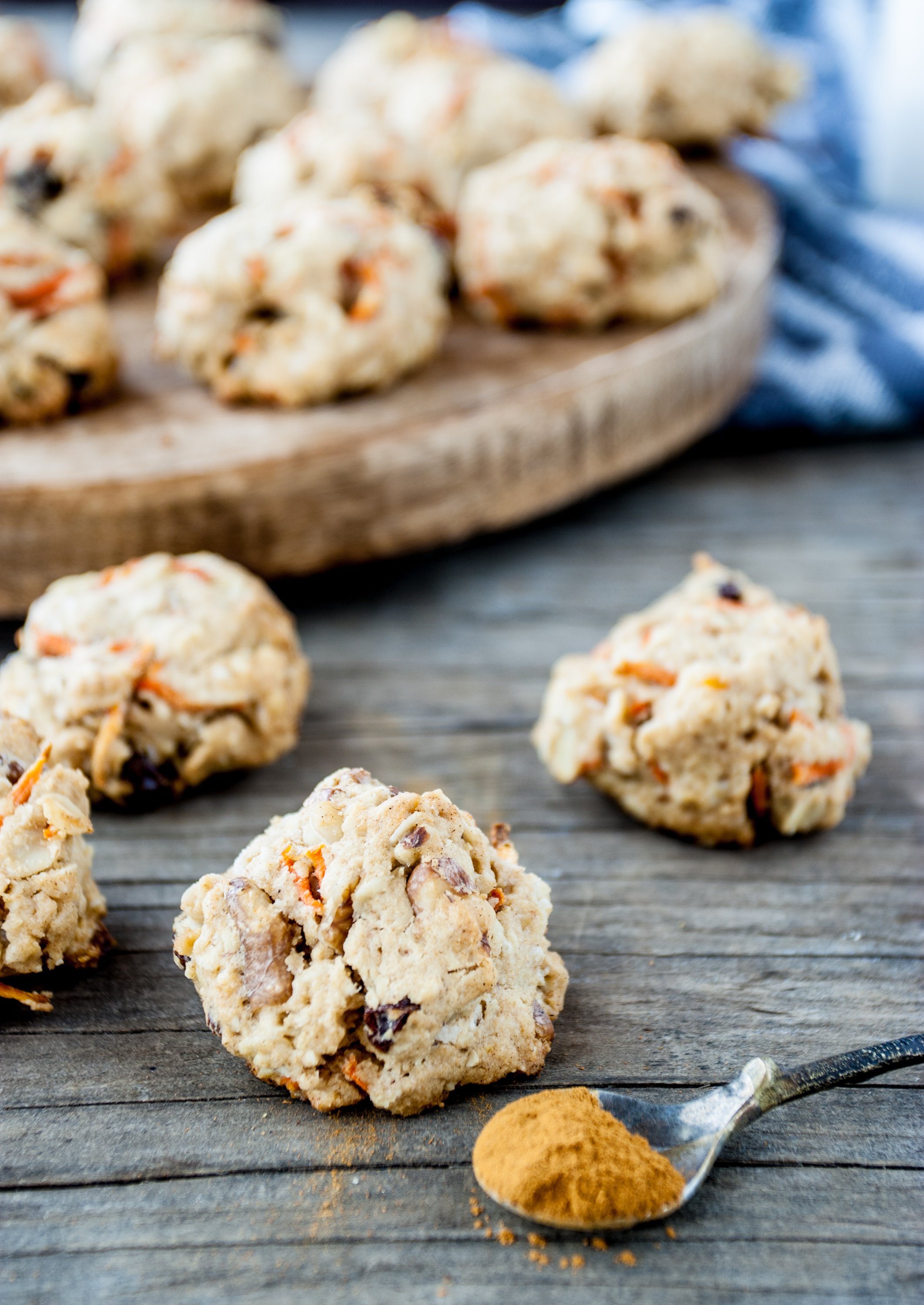 34. Spiced Carrot & Oat Breakfast Cookies
Cookies for breakfast? Yes, please! Especially if they are healthy breakfast cookies like these spiced carrot ones. They're made with warming spices like cinnamon and nutmeg, shredded carrots, chopped walnuts, and raisins.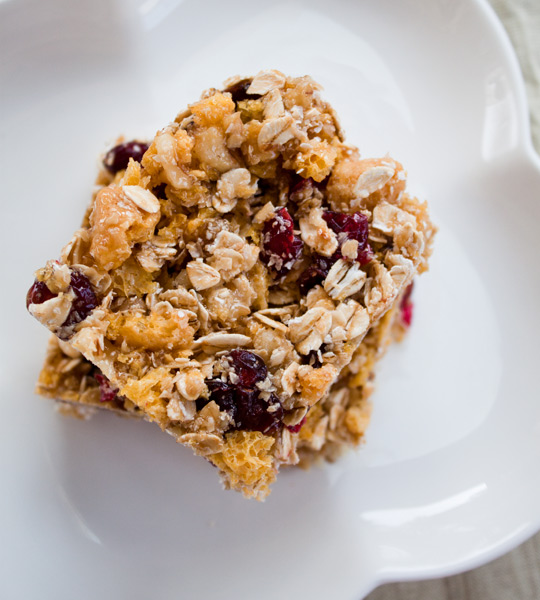 35. Walnut-Cranberry Ginger Power Bars
Yes, these power bars might be a riff on a Rice Krispies treat, but they are actually constructed with breakfast flavors in mind. Filled with dried fruit and nuts, along with oats and your favorite puffed cereal, these are great to have on hand for breakfast or a mid-morning snack.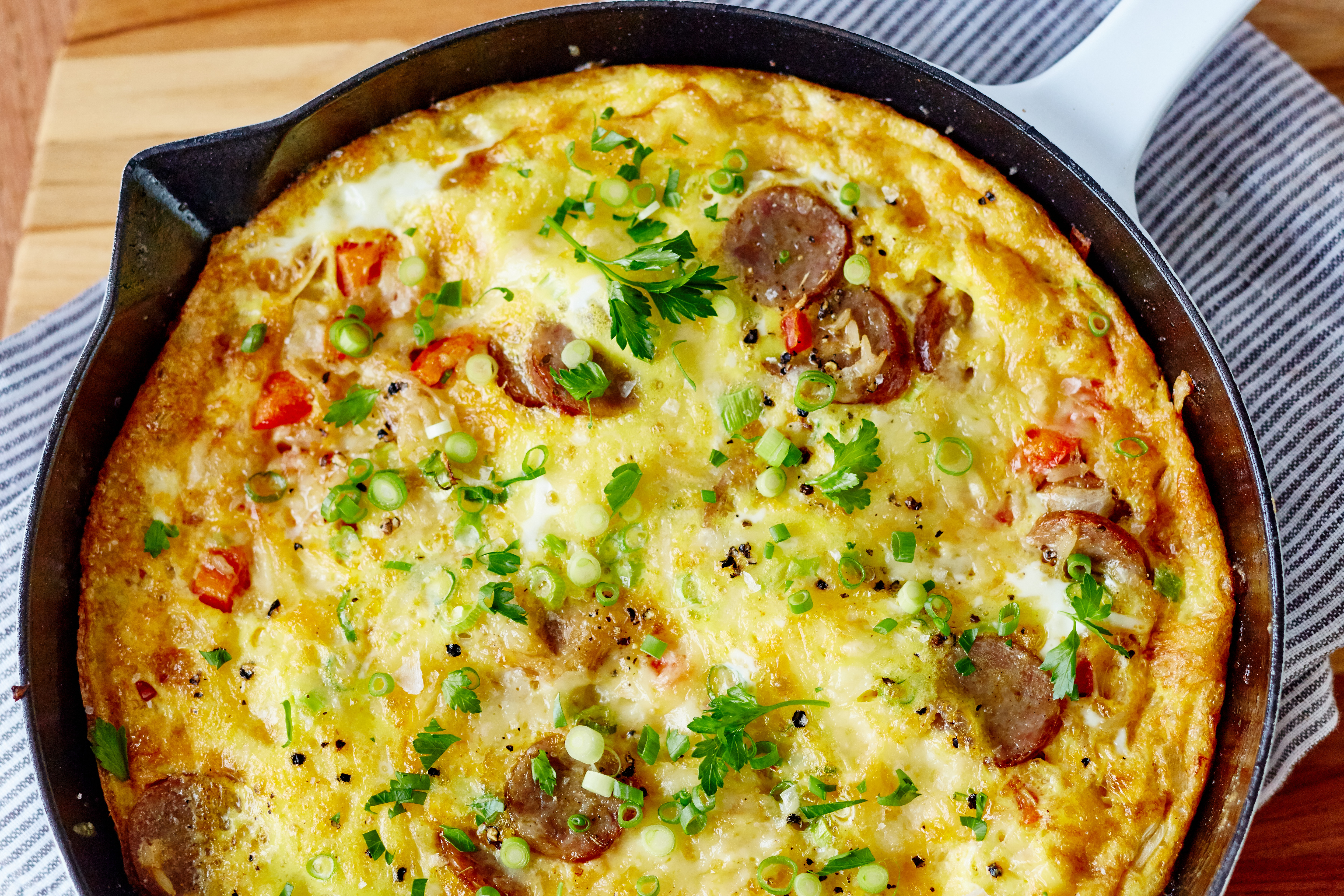 36. How to Make a Frittata
We can't think of a veggie that wouldn't be good in a frittata. Of course we have our favorites — asparagus, kale, broccoli, caramelized onions — but really anything will do. Follow this basic formula to come up with your house recipe.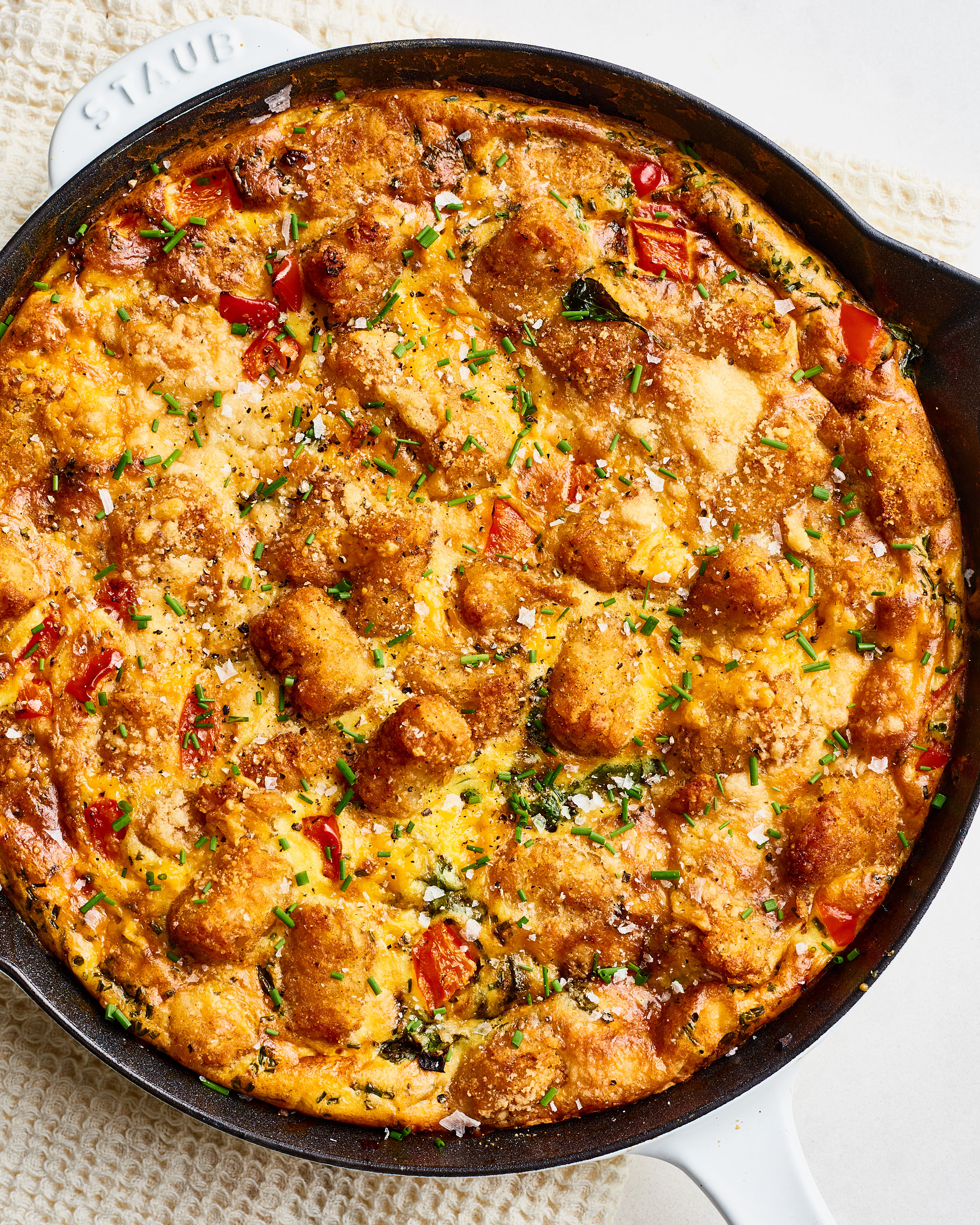 37. Easy Cheesy Tater Tot Frittata
These easy frittata is filled with crispy cheesy tater tots and the sliced reheat beautifully throughout the week.
38. How to Make the Best Overnight Oats
The best part about overnight oats is how customizable they are. Start with this basic formula, then have fun adding different fruit, nuts, and seeds.
Source: Read Full Article