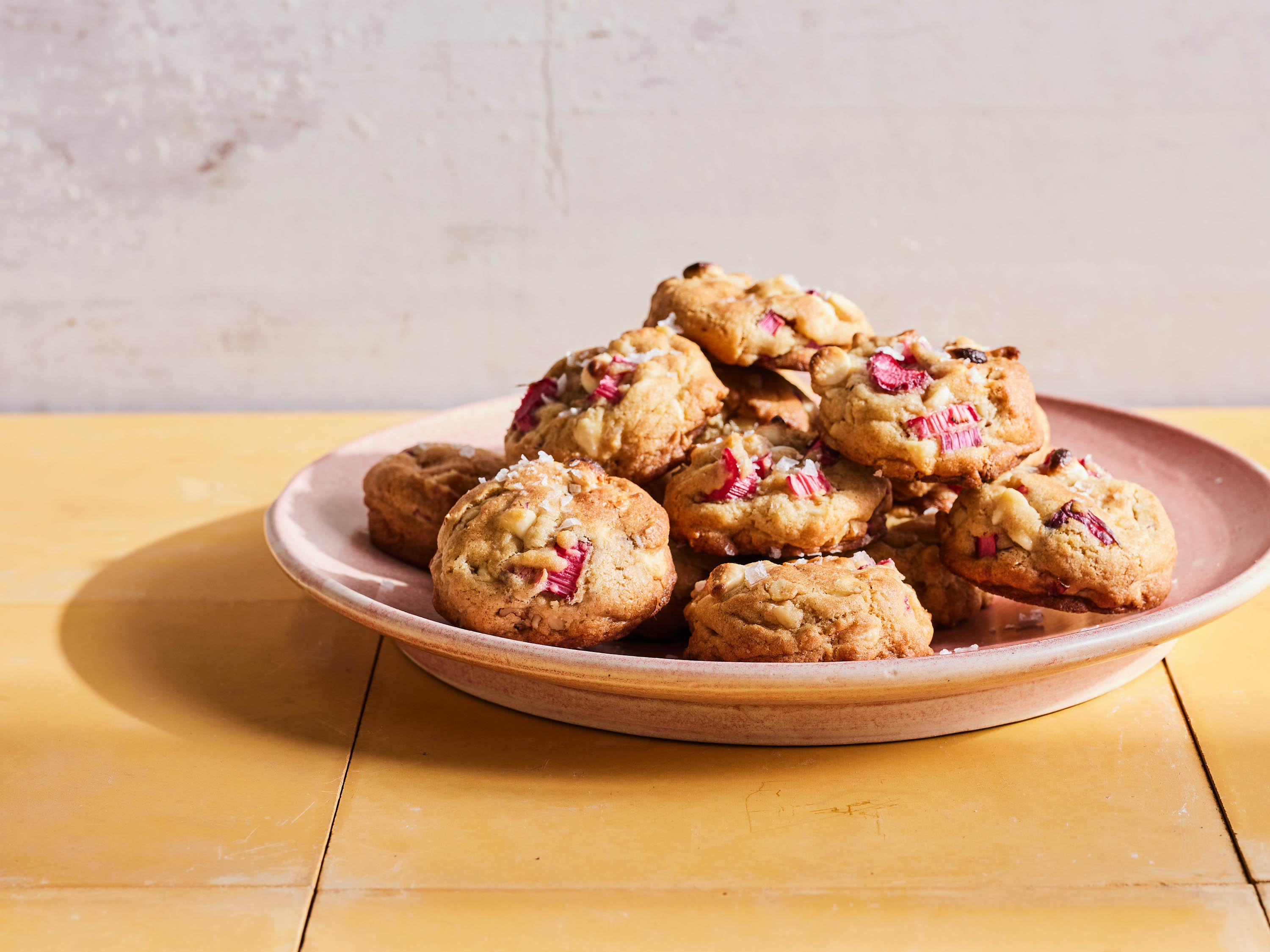 Photo By: Matt Armendariz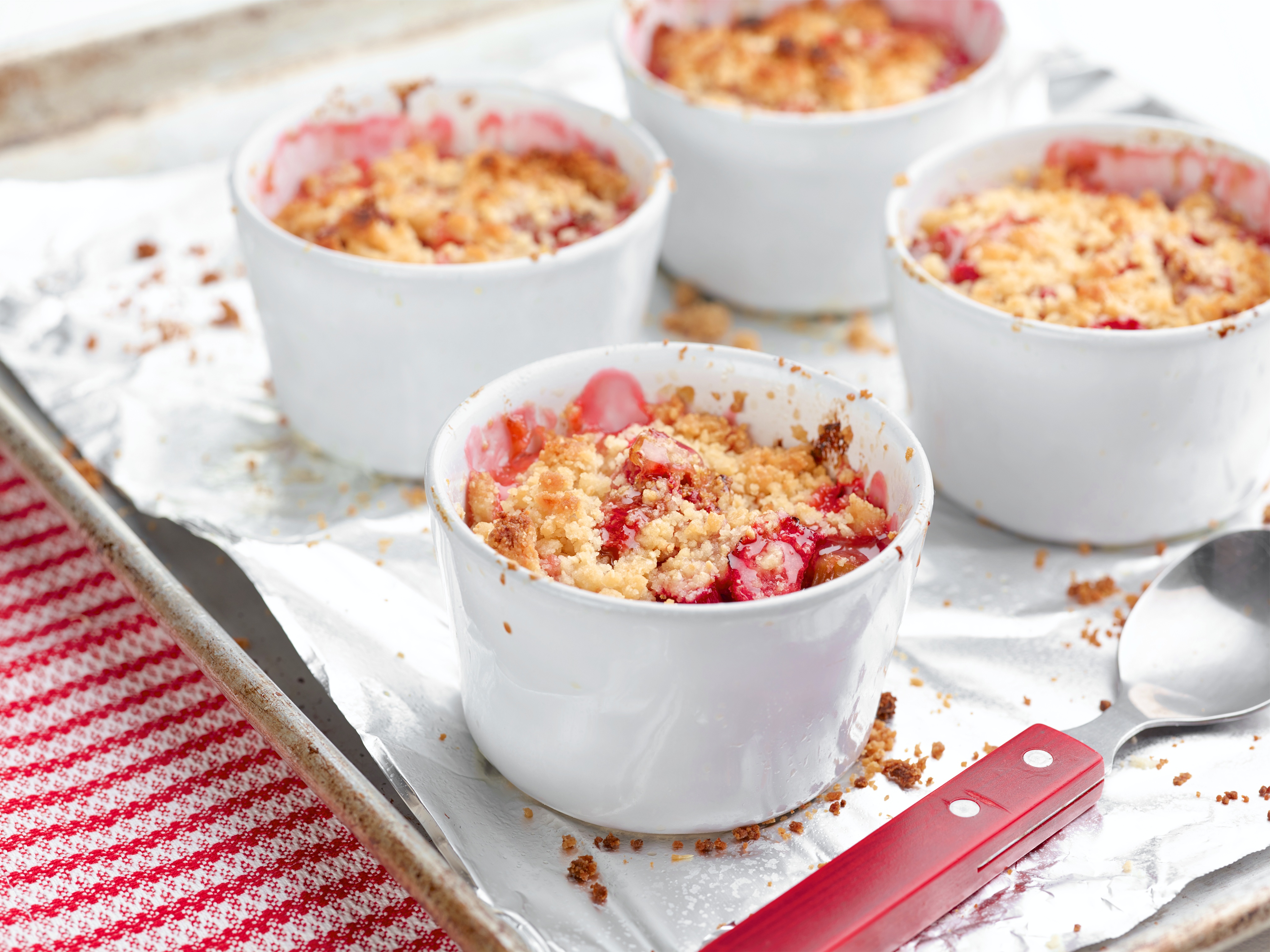 Photo By: Renee Comet©Renee Comet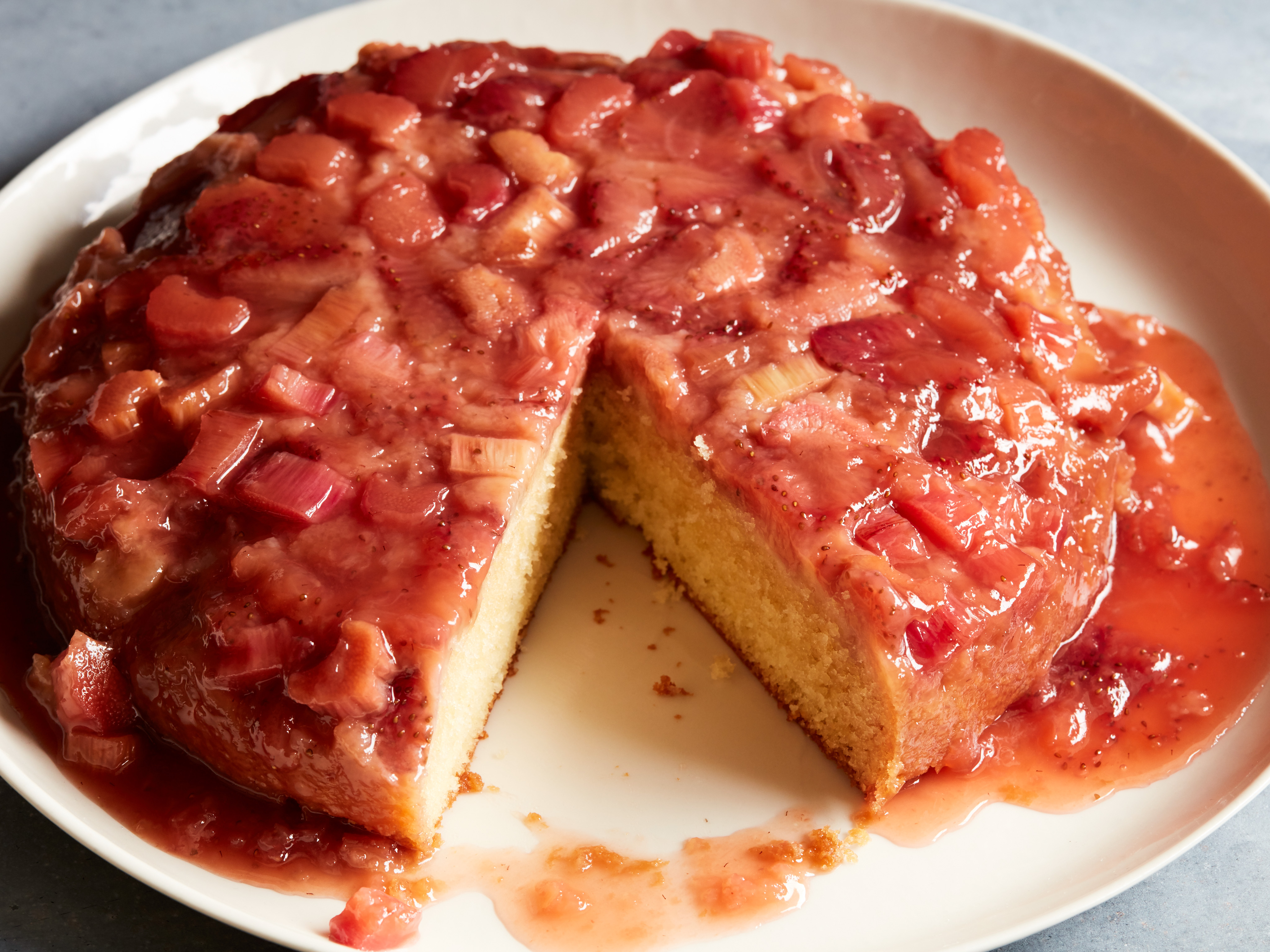 Photo By:Matt Armendariz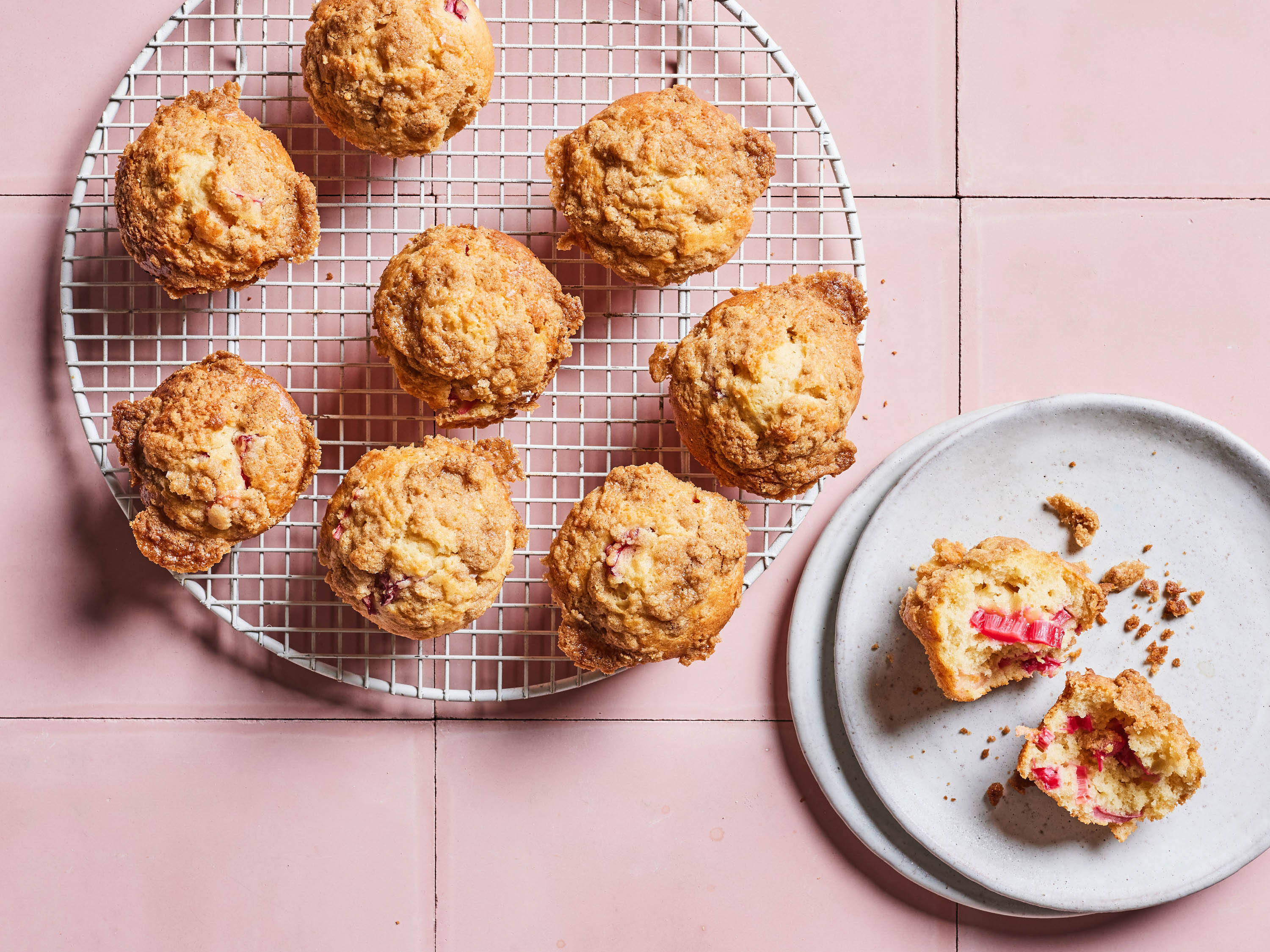 Photo By: Matt Armendariz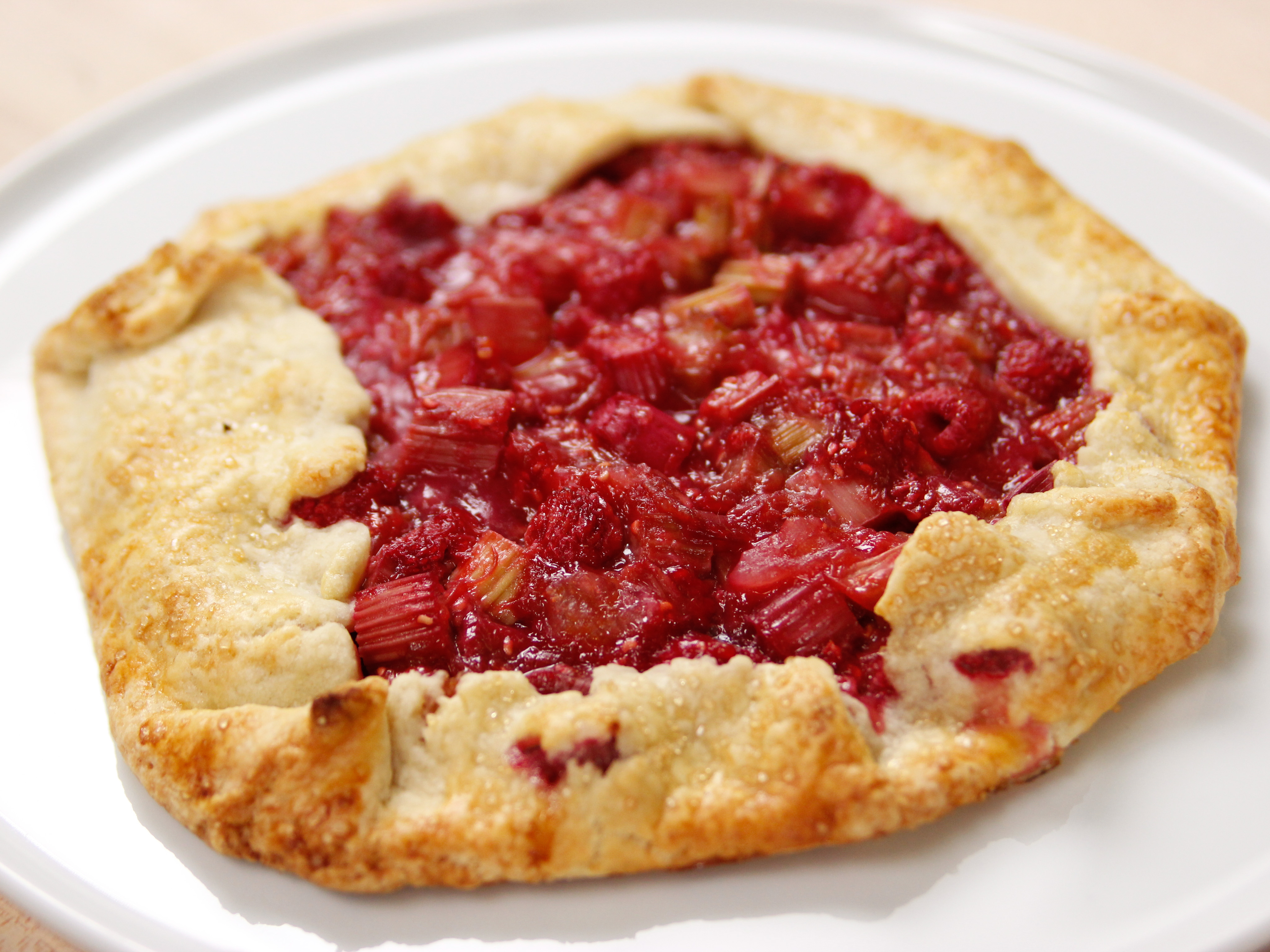 Photo By: Renee Comet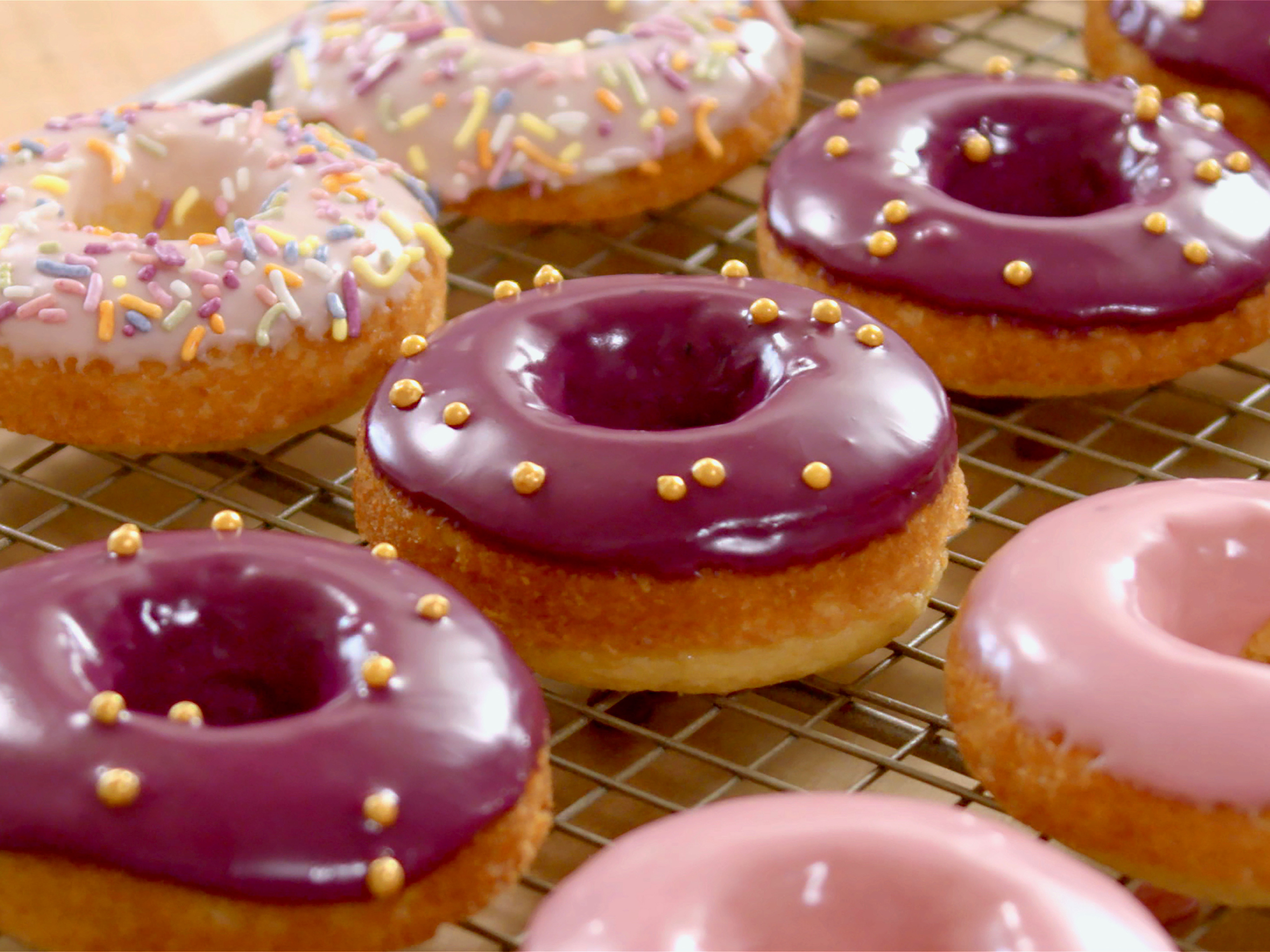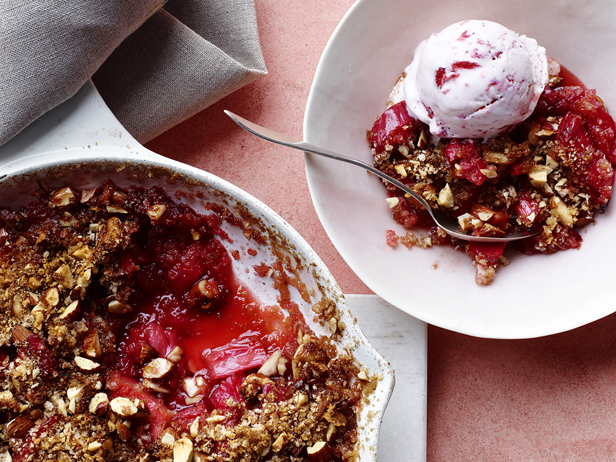 ©Con Poulos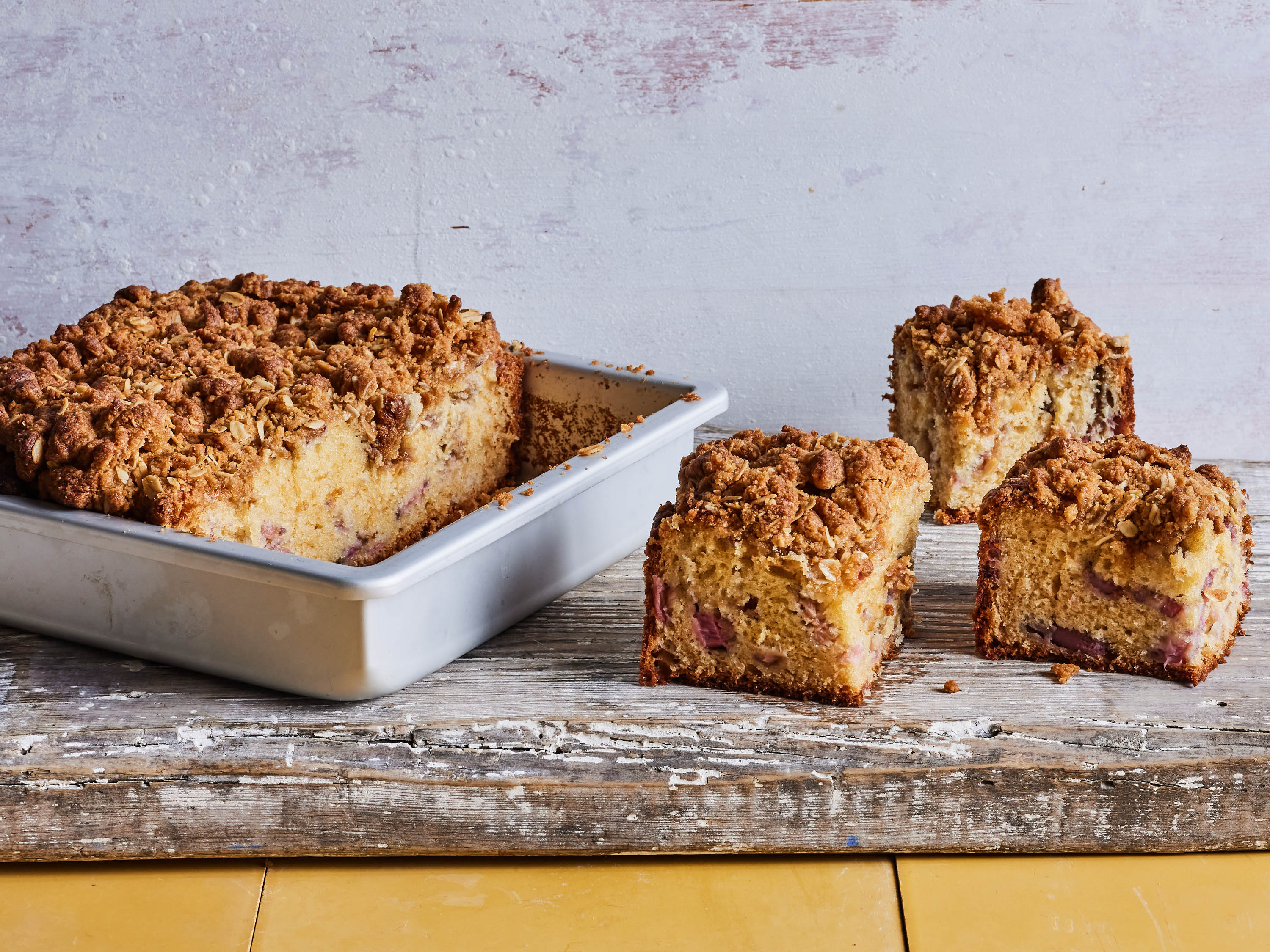 Photo By: Matt Armendariz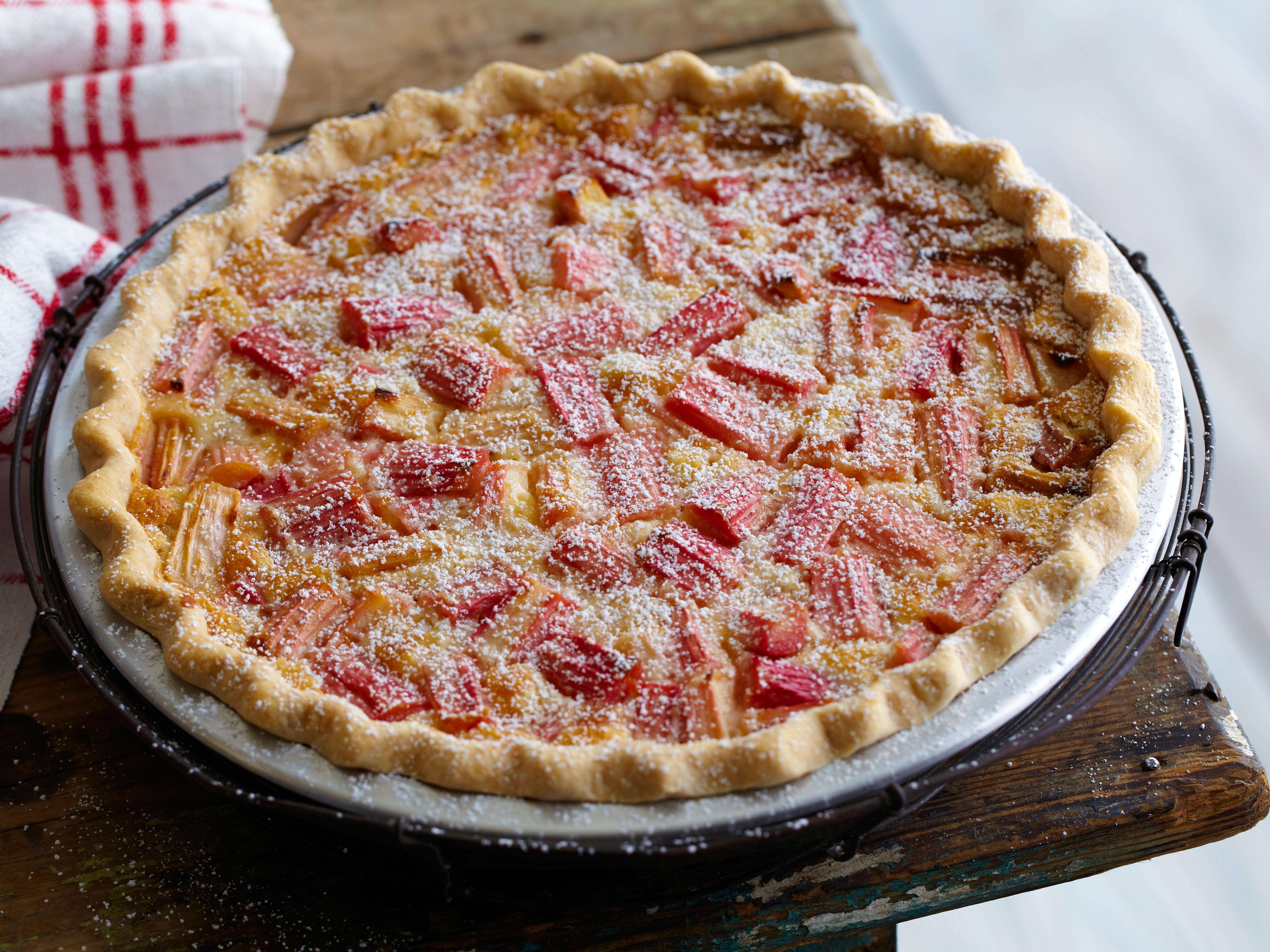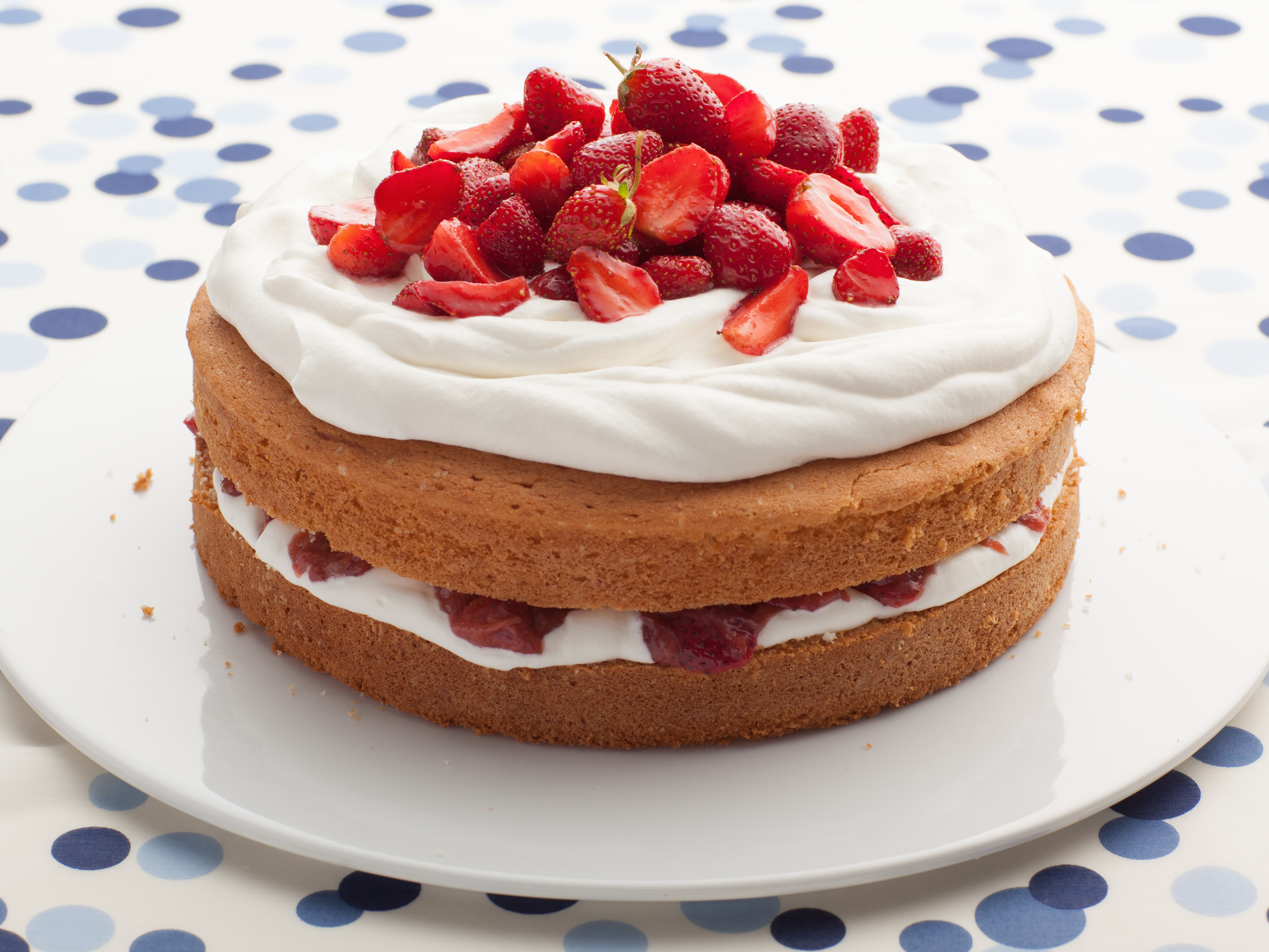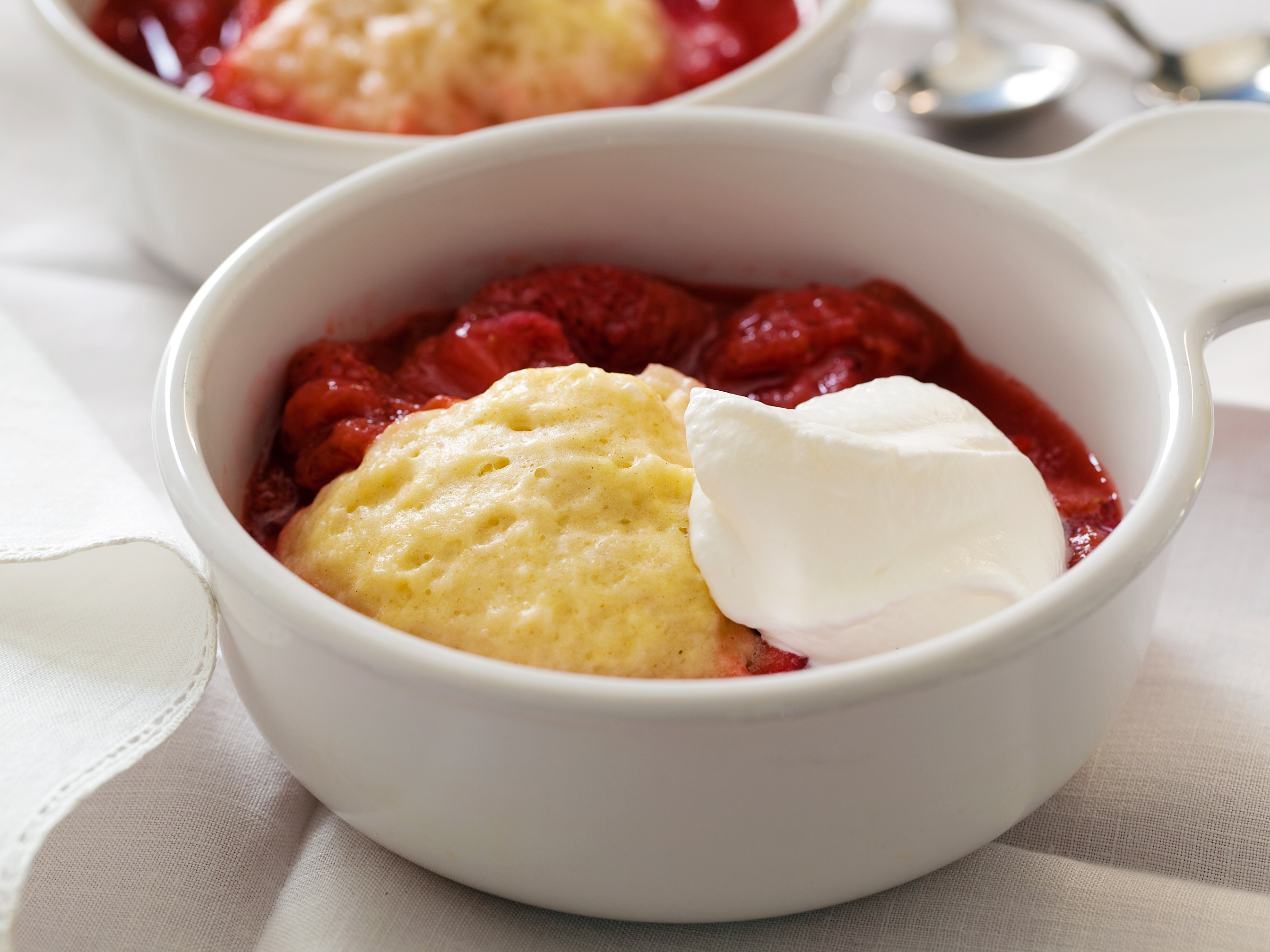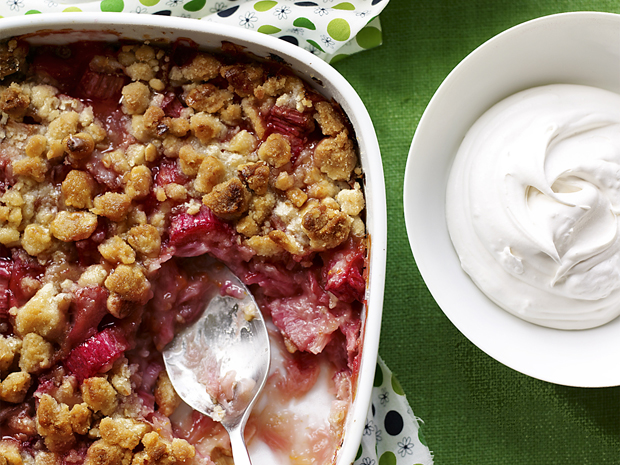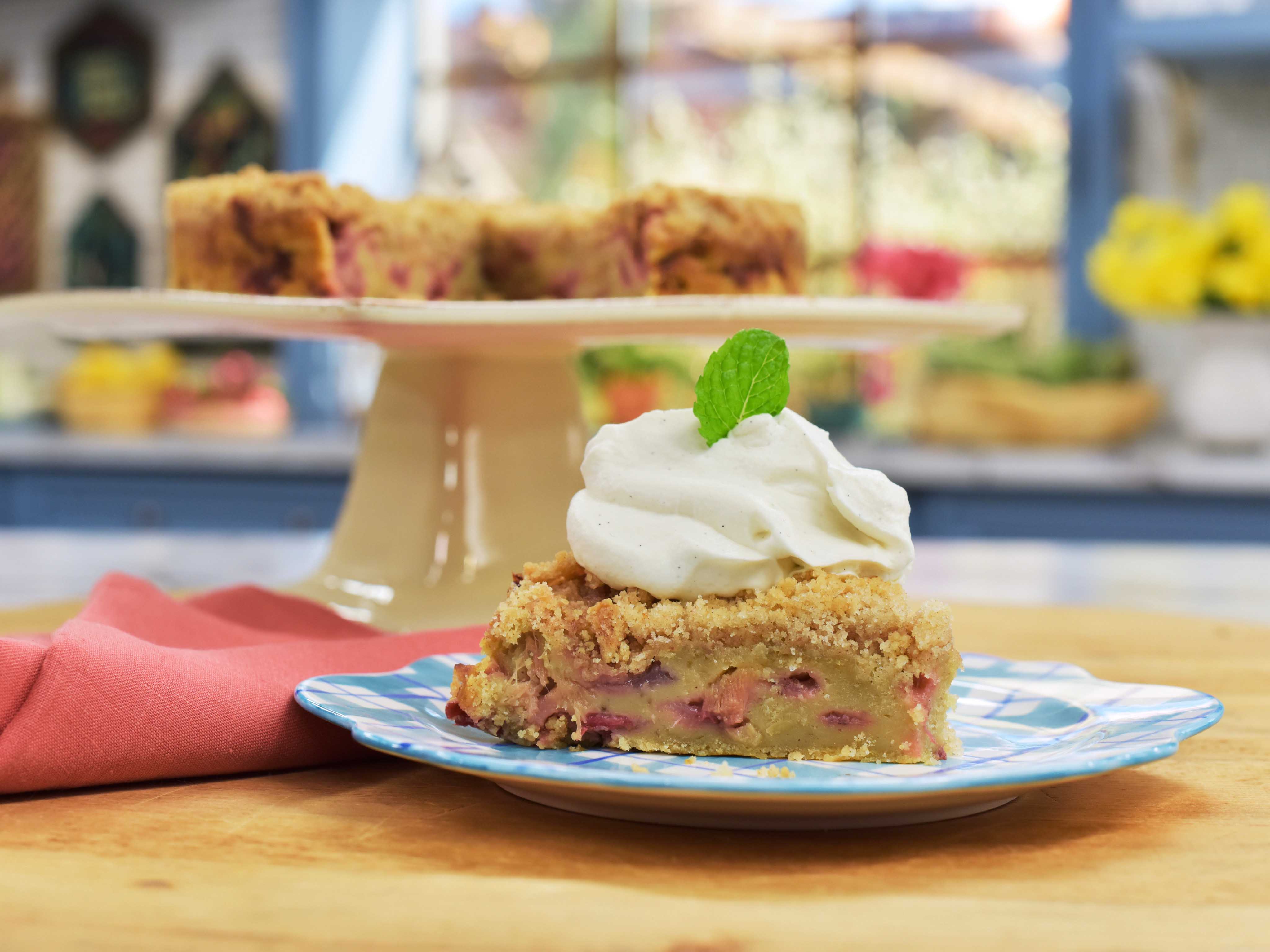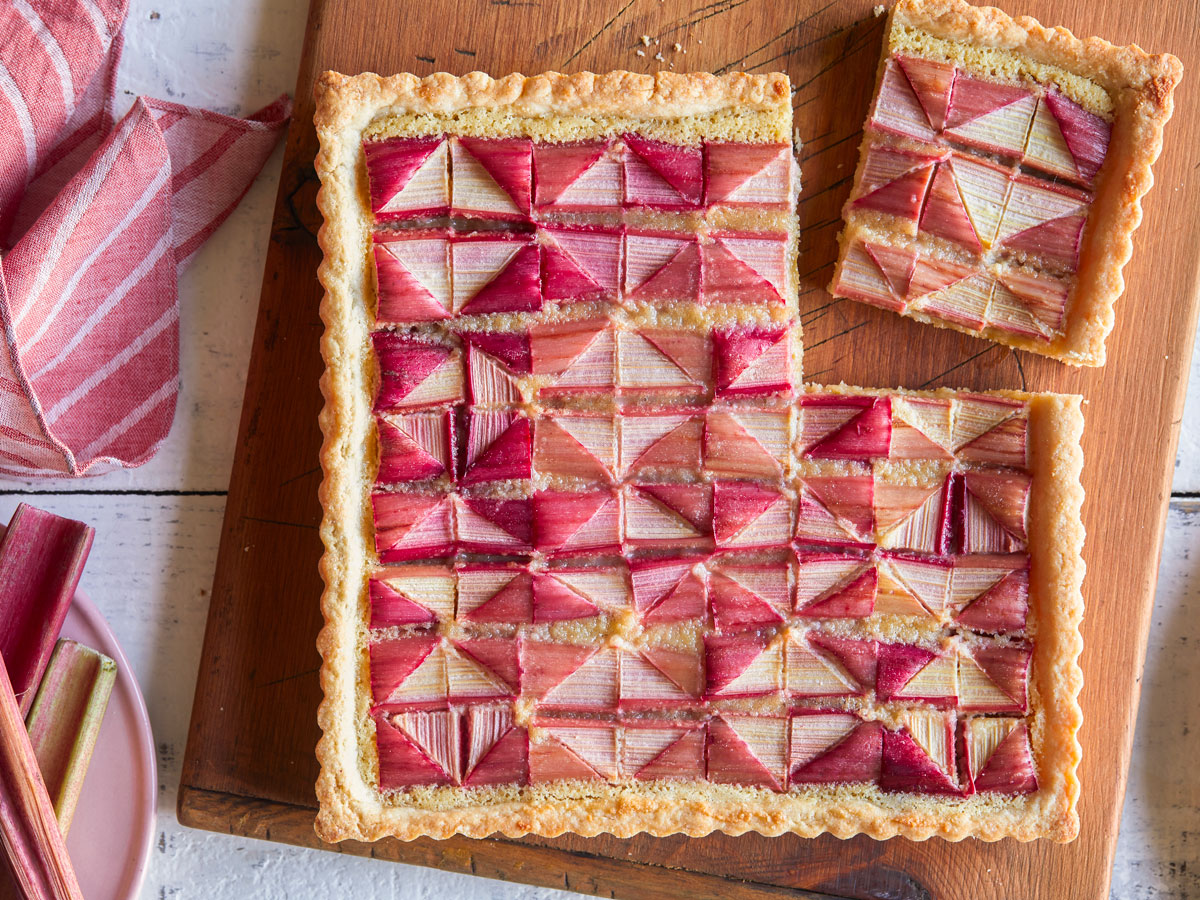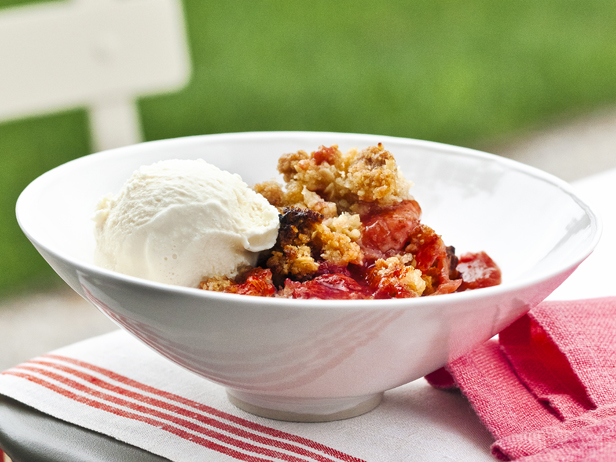 Photo By: Quentin Bacon ©Quentin Bacon
Savor Spring
Rhubarb, which is technically a vegetable, is extremely tart, making it a great choice for both sweet and savory recipes. More often than not, it's cooked with fruit or sugar — to add sweetness and balance out the flavor. You'll find that it comes in a variety of shades from deep red to pale green (and they're all delicious) but we often gravitate towards the pretty red stalks when we're making dessert. We grab the thinnest ones we can find (they're more tender and less fibrous), use them in everything from pies to breakfast muffins and then freeze any leftover rhubarb for a rainy day. If you're unfamiliar with this seasonal ingredient, these recipes are a good place to start. Each one is easy to make and together, these recipes will provide you with a wide variety of ways to use your rhubarb. If you only make one thing this spring, we recommend these cookies. They're crunchy and salty on the outside — and tender and chewy on the inside. They also have surprises like sweet white chocolate chips and chopped walnuts hidden in every bite. But the star of the show is the tangy, soft and beautifully pink rhubarb that is strewn throughout.
Get the Recipe:Rhubarb Cookies
Strawberry-Rhubarb Crumble
The great thing about a crumble is that there's no need to stress over presentation. All your ingredients go into the baking dish (or, in this case, individual ramekins) and come out of the oven looking perfectly rustic.
Get the Recipe:Strawberry Rhubarb Crumble
Strawberry Rhubarb Upside-Down Cake
A simple flip of the pan does all the hard work for you in this eye-catching recipe. Much like other upside-down recipes, the rhubarb that's placed in the bottom of the pan becomes the pretty pink topping for this homemade cake — for pretty much no effort at all!
Get the Recipe:Strawberry Rhubarb Upside-Down Cake
Rhubarb Muffins
Add these amazing muffins to your list of things to make with rhubarb. They are super light and fluffy and studded throughout with tangy bits of bright pink fruit. Before baking, the batter is sprinkled with a salty-sweet crumble, resulting in a hit of crunch with every bite. This recipe uses vegetable oil as opposed to butter, which helps keep the muffins moist for days!
Get the Recipe:Rhubarb Muffins
Raspberry Rhubarb Crostata
Ina's beautiful crostata is the perfect treat to serve a crowd. It's much easier to make than pie, but looks (and tastes) just as delicious.
Get the Recipe:Raspberry Rhubarb Crostata
Upside-Down Rhubarb Bread
This sweet treat may look fussy but it's actually a simple quick bread. And, since rhubarb grows in stalks (like celery) it's easy to cut into uniform pieces that fit nicely into the bottom of the pan.
Get the Recipe:Upside-Down Rhubarb Bread
Baked Donuts with Rhubarb Glaze
Molly uses a few stalks of fresh rhubarb to make a delicious glaze for her homemade doughnuts. It's an easy way to create a pretty pink topping with a quintessentially spring flavor. No time to make homemade doughnuts? You can use the glaze on store-bought cake doughnuts too.
Get the Recipe:Baked Donuts with Blood Orange, Rhubarb and Blueberry Glaze
Grilled Rhubarb Brown Betty
Rhubarb, the delicious spring treat, shines in this quick-and-simple brown Betty that's cooked outdoors — right on the grill.
Get the Recipe:Grilled Rhubarb Brown Betty
Rhubarb Cake
Greek yogurt is the secret to this rhubarb cake, producing a sweet and tangy batter. The crunchy topping — spiced with nutmeg and ginger — gives off serious coffee cake vibes. It's perfect for breakfast with a mug of tea and makes a showstopping and delicious dessert for a dinner party.
Get the Recipe:Rhubarb Cake
Rhubarb Custard Pie
Need a make-ahead spring dessert? Save this pie recipe! You can pop it into the refrigerator overnight and serve the next day — which is perfect since the pie needs to cool completely before you cut into it.
Get the Recipe:Rhubarb Custard Pie
Strawberry Rhubarb Shortcake
Layer a mixture of cooked rhubarb and strawberries with vanilla cake and freshly whipped cream for a fun, new twist on classic shortcake.
Get the Recipe:Strawberry Rhubarb Shortcake
Strawberry-Rhubarb Slump
The name may be unfamiliar, but a slump is in the family of cooked or stewed fruit with raised dough on top. Think of it as a cousin to the cobbler. A slump is topped with dumplings instead of biscuits for a buttery, pie-like effect — but without all the work.
Get the Recipe:Strawberry Rhubarb Slump
Rhubarb Crumble
Serve this oat-and-hazelnut-topped rhubarb crumble warm, with freshly whipped cream or vanilla ice cream.
Get the Recipe:Rhubarb Crumble
Strawberry-Rhubarb Buckle
Similar to a coffee cake, Geoffrey's strawberry-rhubarb dessert is topped with a cinnamon-sugar streusel and baked until golden. Serve with whipped cream or ice cream for a truly decadent spring dessert.
Get the Recipe:Strawberry-Rhubarb Buckle
Geometric Rhubarb Tart
This showstopper is surprisingly simple to make. You only need a handful of ingredients — and the eye-catching pattern is a breeze to recreate since rhubarb grows in sturdy, easy-to-cut stalks.
Get the Recipe:Geometric Rhubarb Tart
Strawberry Rhubarb Crisp
Ina dresses up the classic spring combination of strawberry and rhubarb with a buttery oat topping and orange zest and juice for a dessert you're guaranteed to make again and again.
Get the Recipe:Strawberry Rhubarb Crisp
Source: Read Full Article