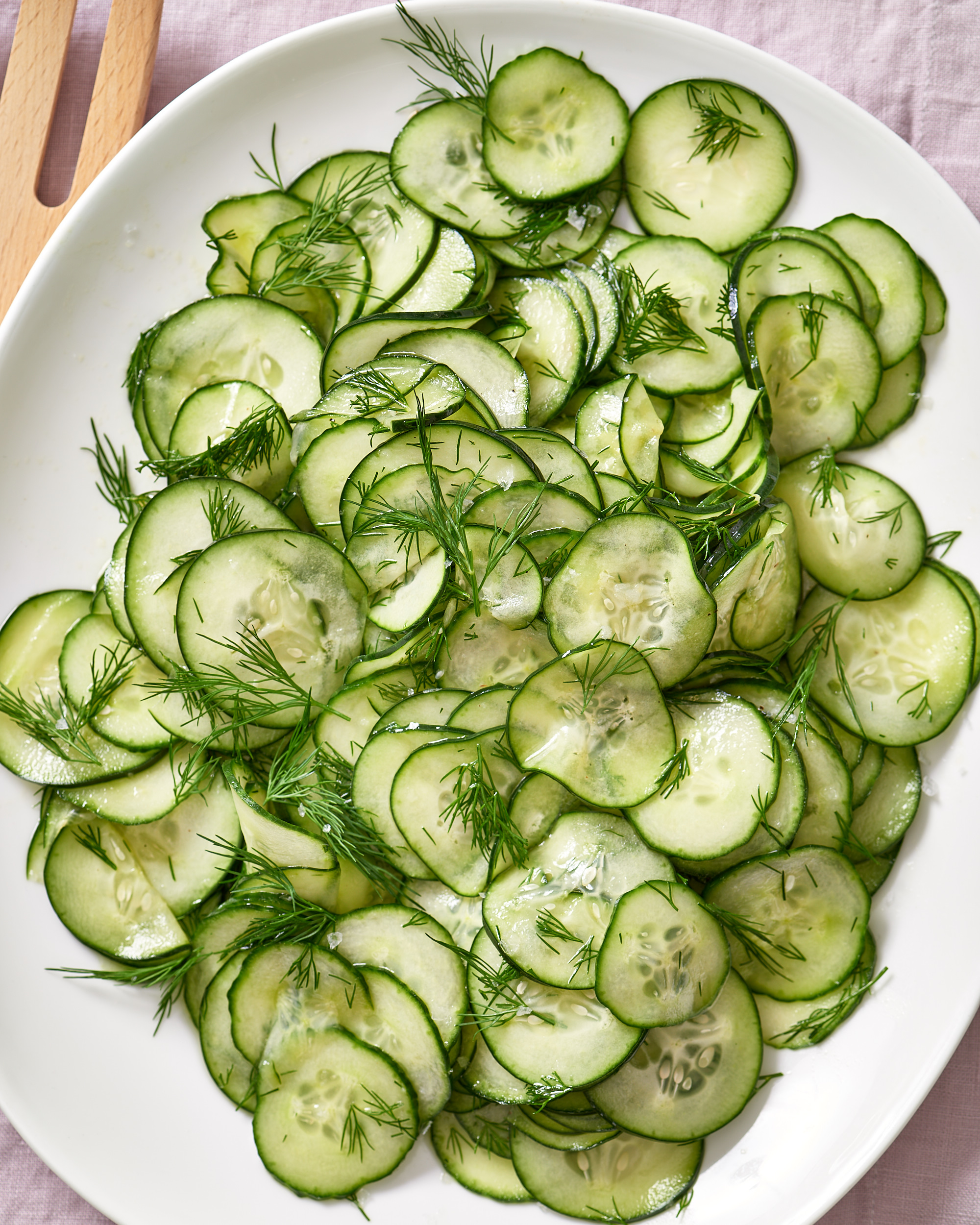 My love of dill started rather recently when I made dill-infused vodka. I found that, compared to the overpowering taste of dill I ate in Scandinavian recipes growing up, when the herb was infused with vodka it provided a light pickle-y flavor that was a great addition to a classic martini. I found that the same can be said when a small amount of dill is added to things like salads, yogurt dressings, and soups.
Dill isn't something you generally use in large quantities, but you usually have to buy it in bulk. If you're like me and end up having too much of it in your fridge, here are 15 delicious recipes to use up the rest of your haul.
1. Salt and Vinegar Cucumbers
These quick-pickled cucumbers are so bright, fresh, and simple that they pair with just about anything you happen to be making for dinner.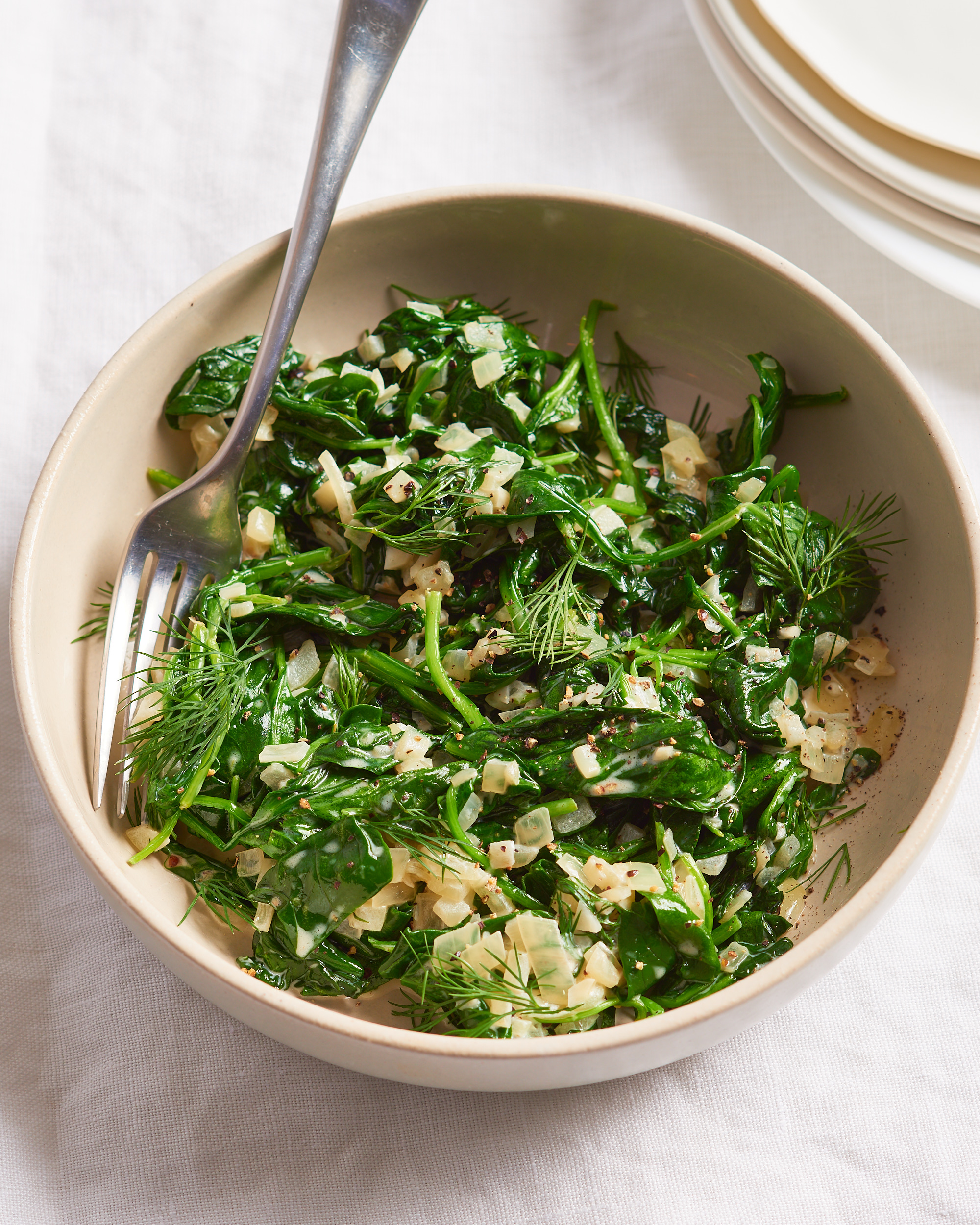 2. Creamy Spinach and Dill
Adding dill to this cream-enriched spinach not only adds fresh flavor, but also makes it taste a bit like spanakopita in a bowl.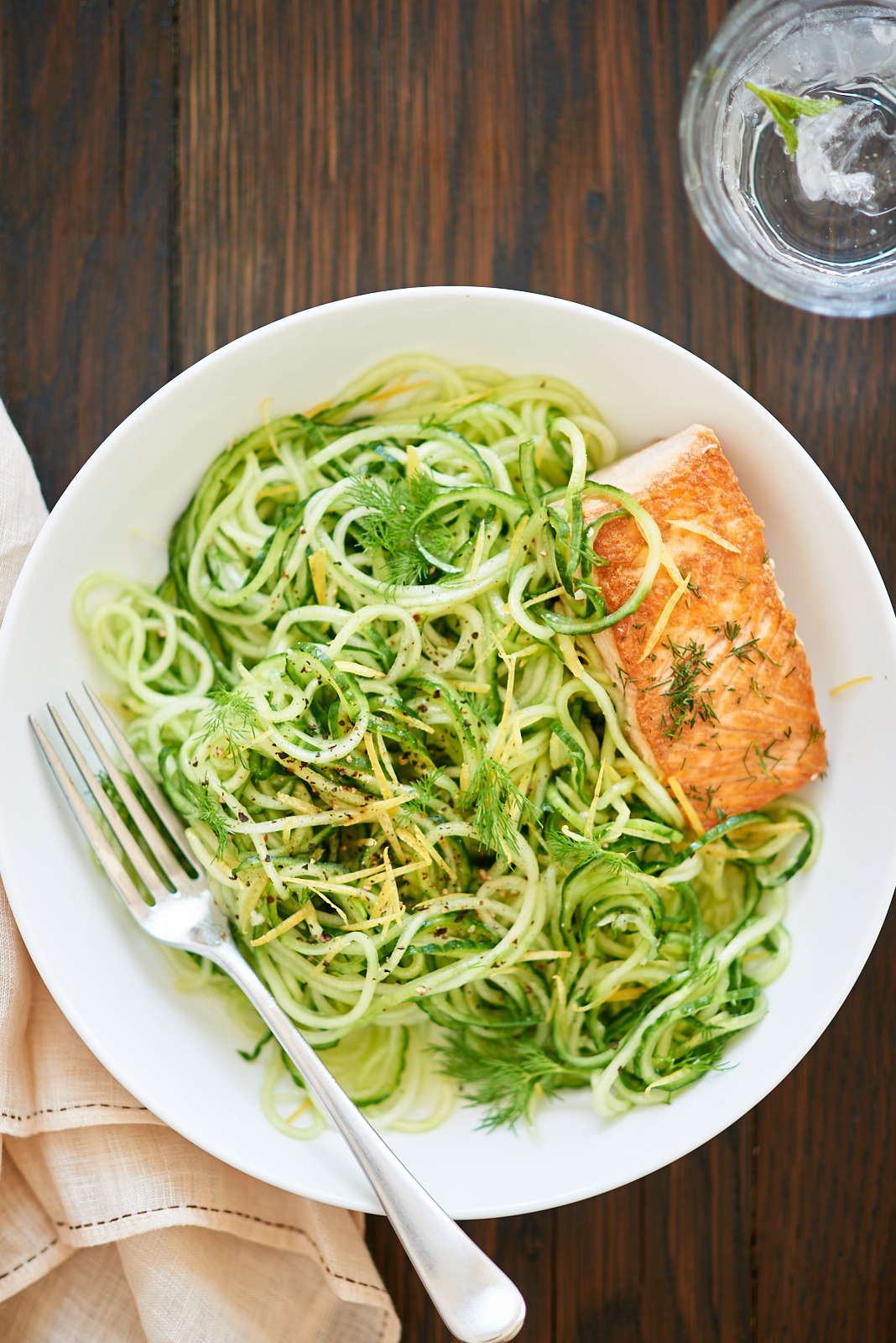 3. Chilled Lemon-Dill Cucumber Noodles
These tangy, crispy noodles are lovely topped with a little smoked or seared salmon, which turns them into a light yet satisfying meal.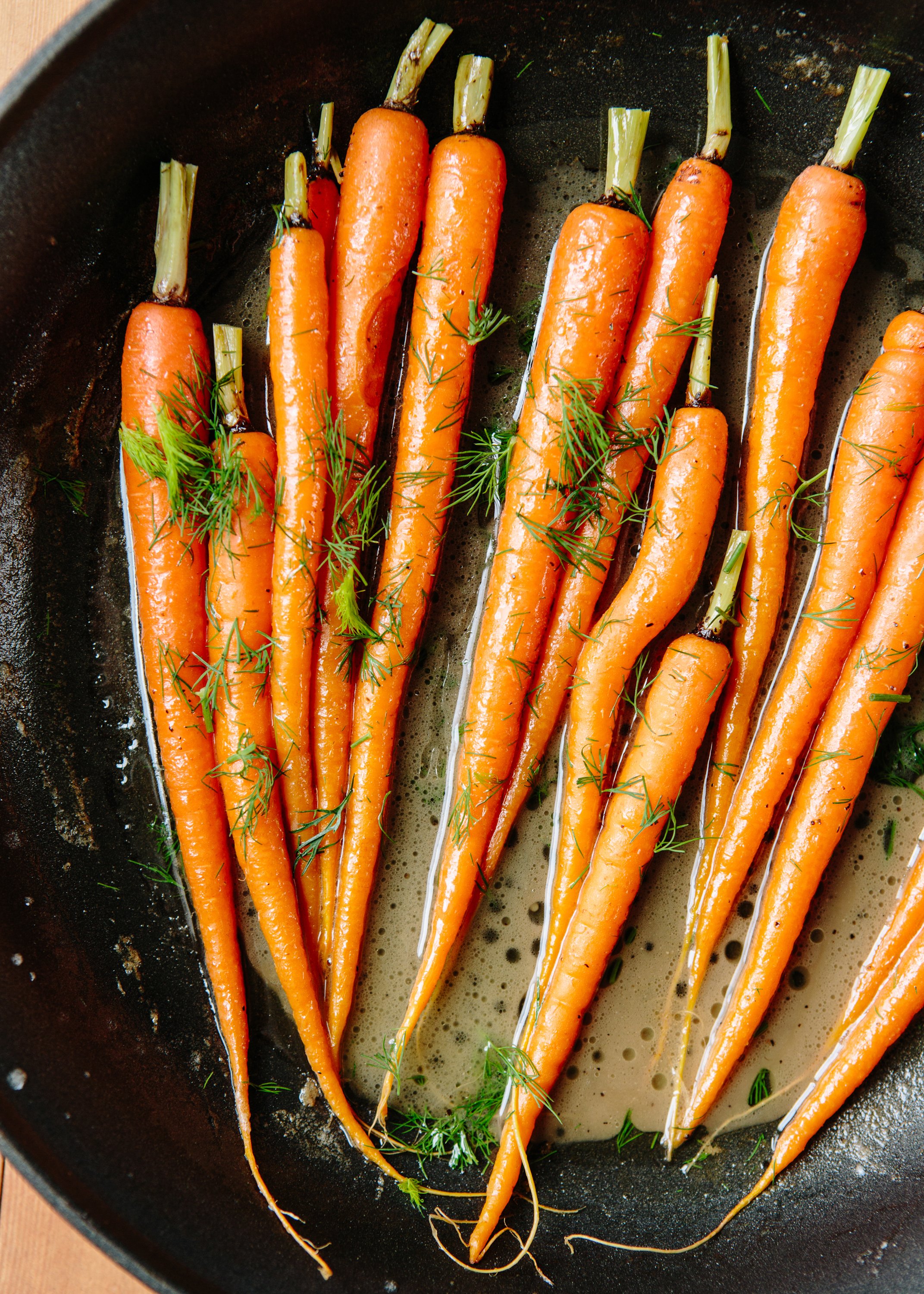 4. Diane Morgan's Baby Carrots with Dill
This easy recipe braises and glazes the carrots in butter, chicken stock, and sherry vinegar — the hit of fresh dill at the end adds some vibrant green color and bright, herby flavor.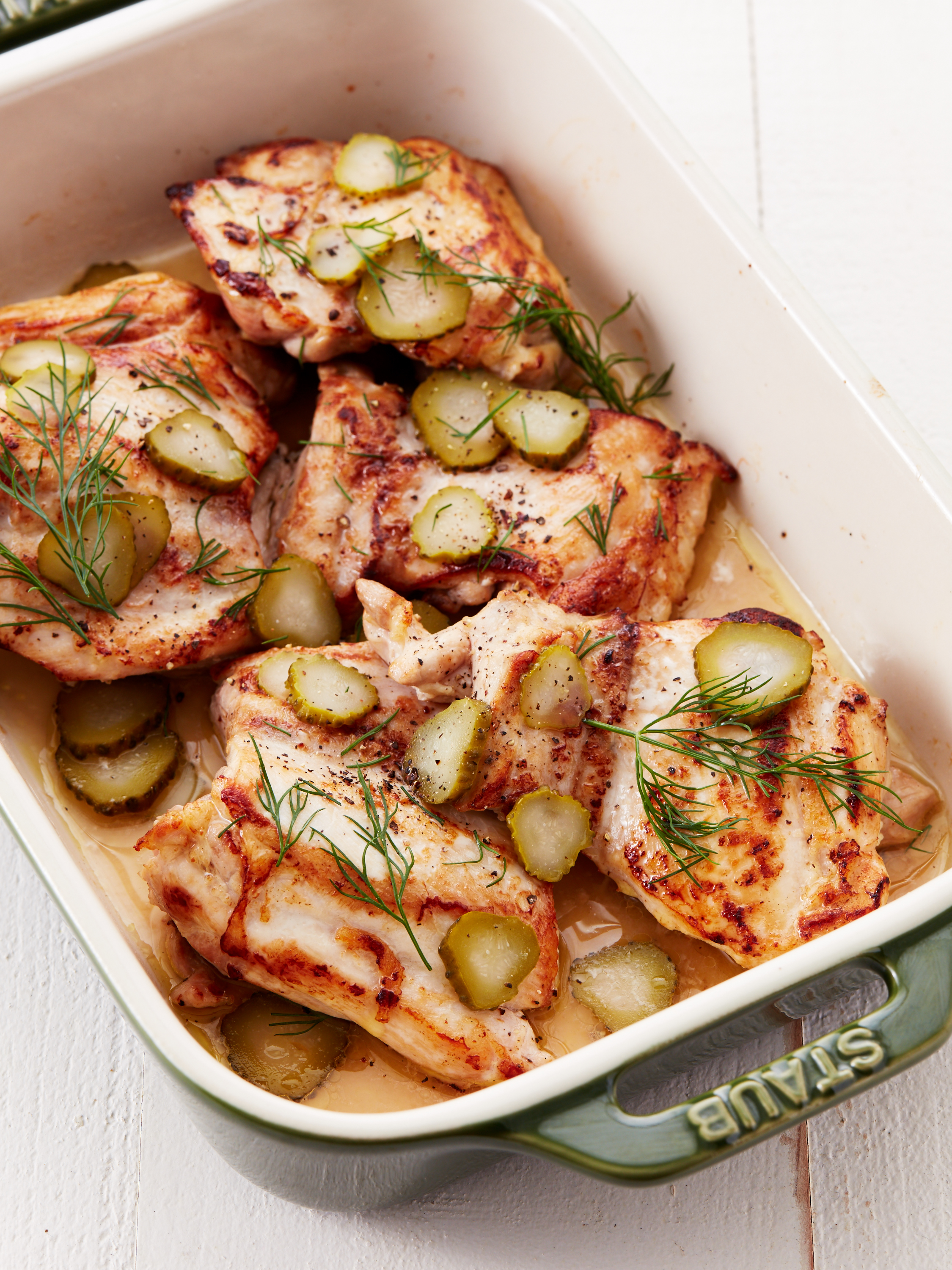 5. Dill Pickle Chicken
Hang onto the leftover brine in the bottom of your jar of pickles and use it to spice tangy and tender roast chicken.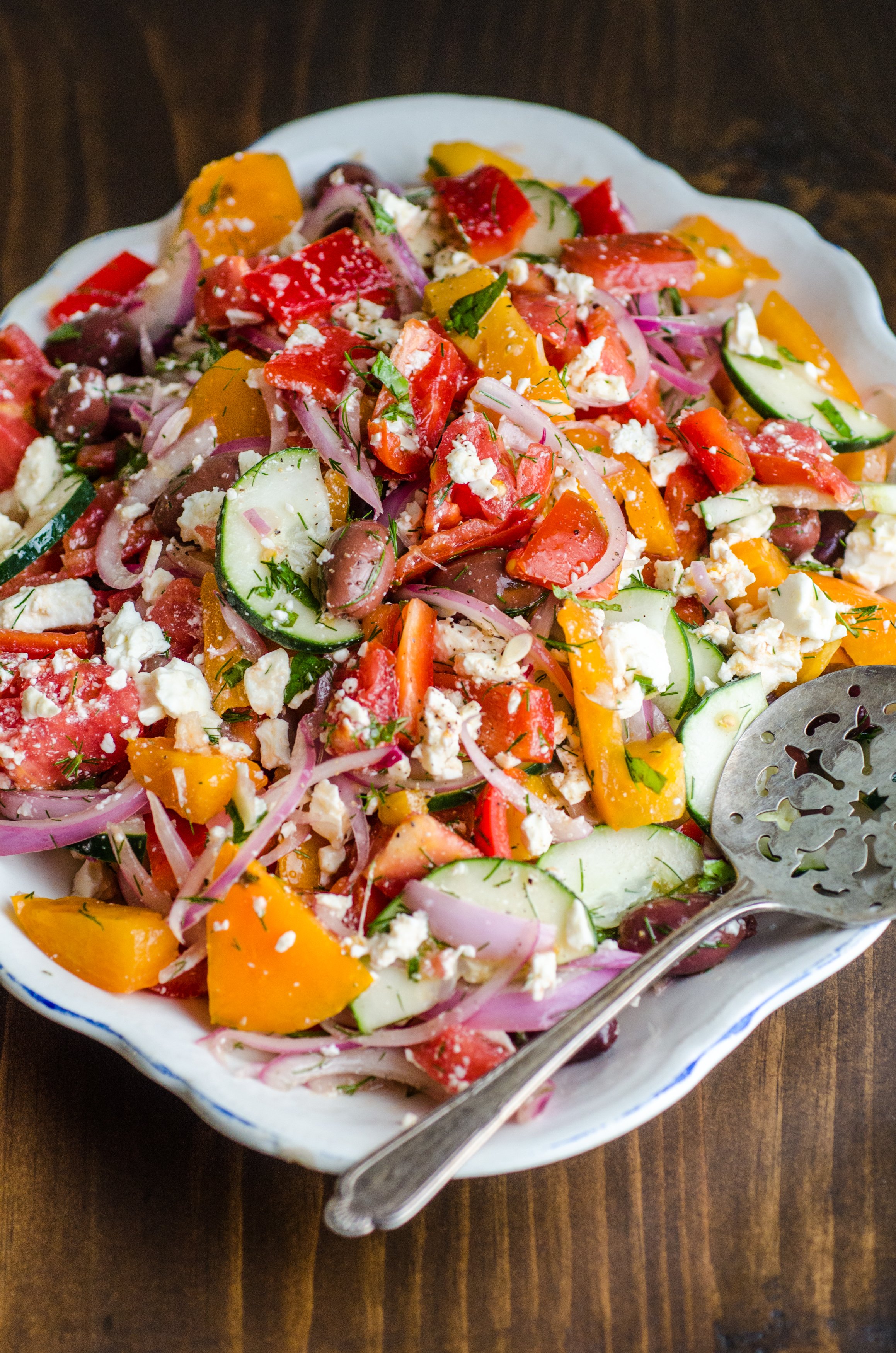 6. Tomato Salad with Red Onion, Dill, and Feta
This colorful salad is a true celebration of Mediterranean flavors. The mix of tomatoes, cucumbers, peppers, red onion, olives, feta, and dill will whisk you away to sunny days.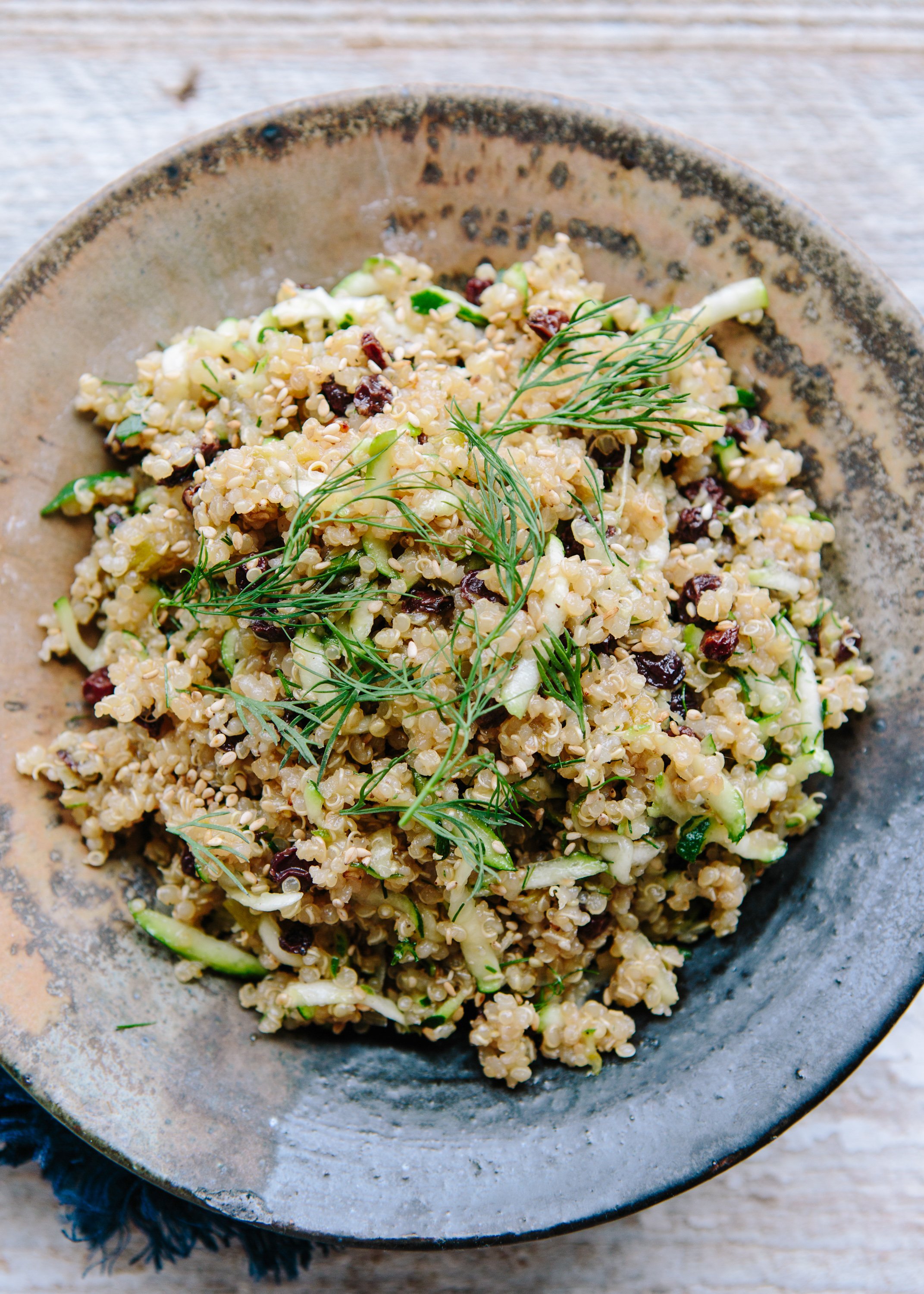 7. Lemon Quinoa with Currants, Dill, and Zucchini
This salad gets even more flavorful as it sits, so feel free to make it a day before you need it — and if you can't get ahold of currants, golden or regular raisins are a good substitute.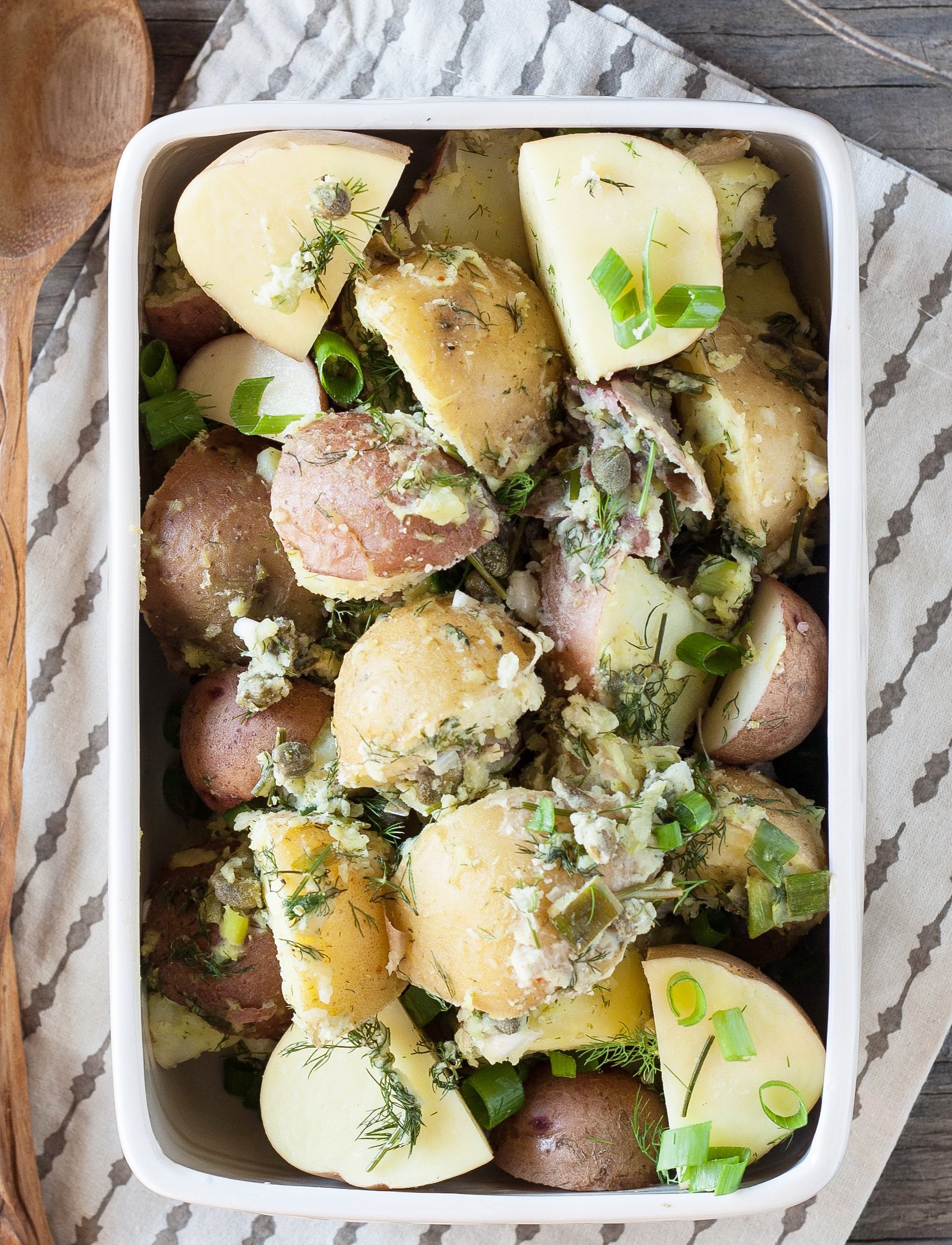 8. Potato Salad with Lemon Tahini & Dill Dressing
It's worth making extra of the creamy dill dressing with tahini and Dijon — use it as a dip for crudité or simply toss it with greens.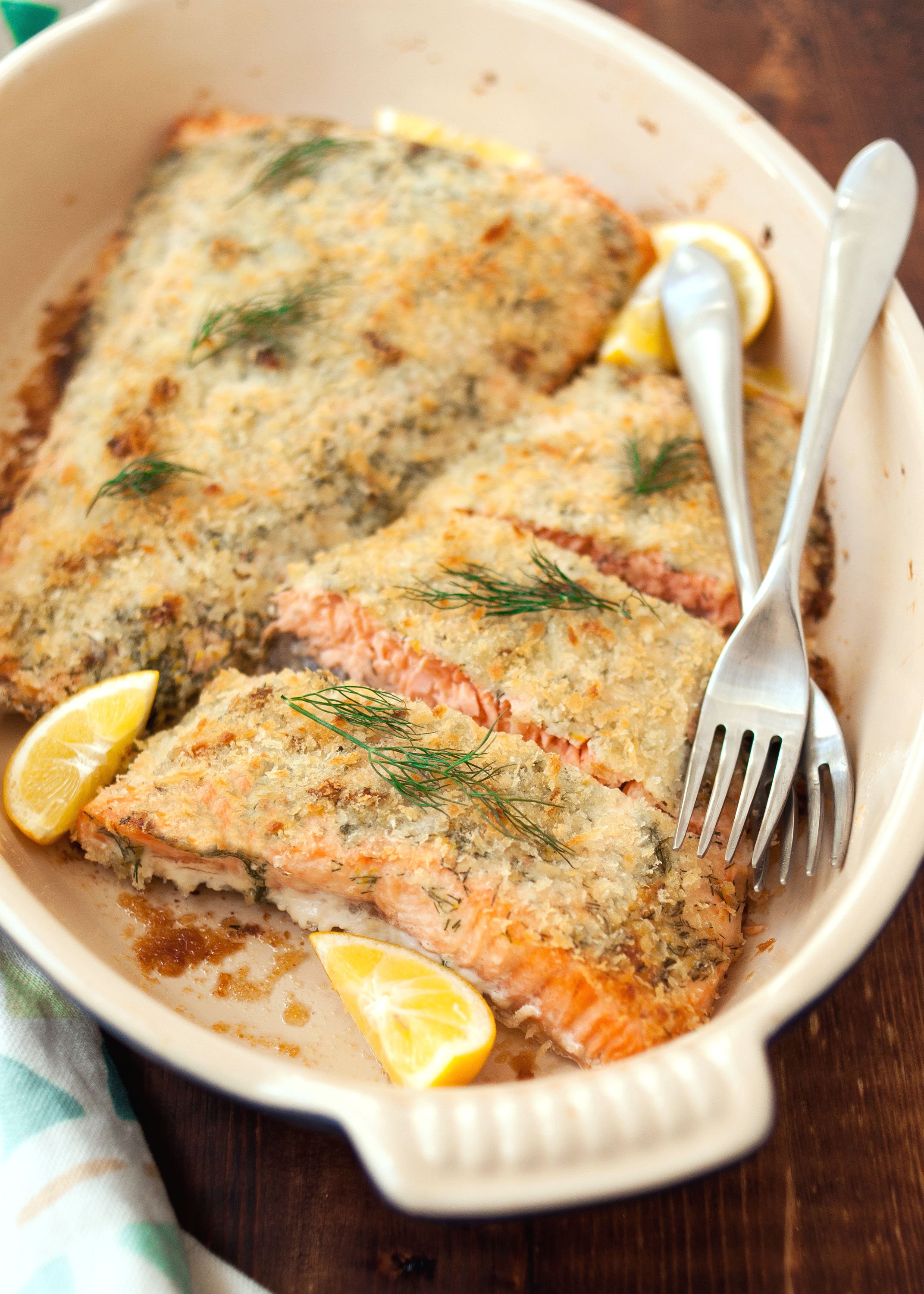 9. Panko-Crusted Salmon with Lemon & Dill
This salmon is equal parts fast and fancy — while it comes together in just 20 minutes, it's special enough to serve at your next dinner party.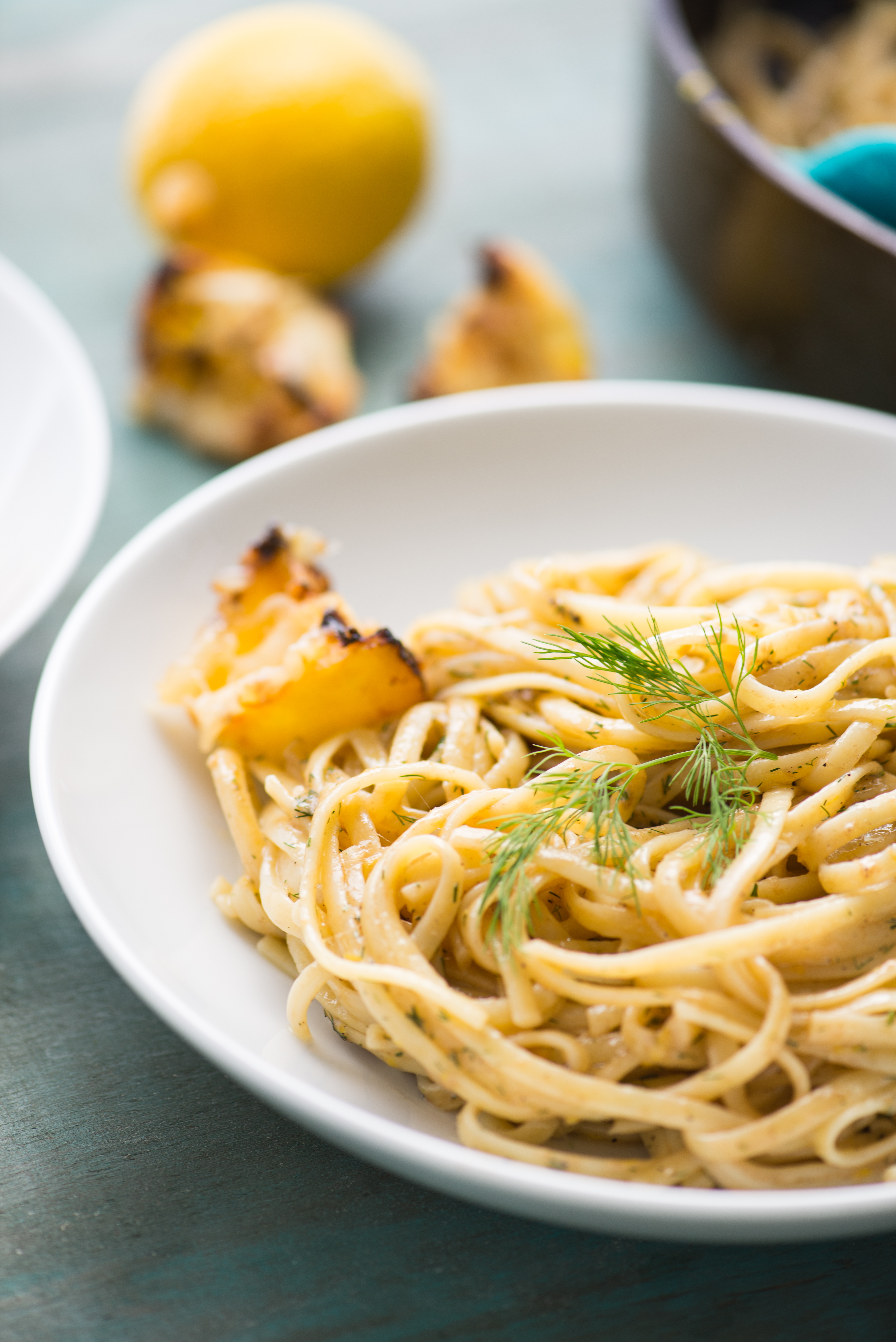 10. Triple Lemon Fettuccine Alfredo
While classic fettuccine Alfredo can often feel heavy, this twist lightens things up by adding lots of lemon and fresh dill, which brightens every bite.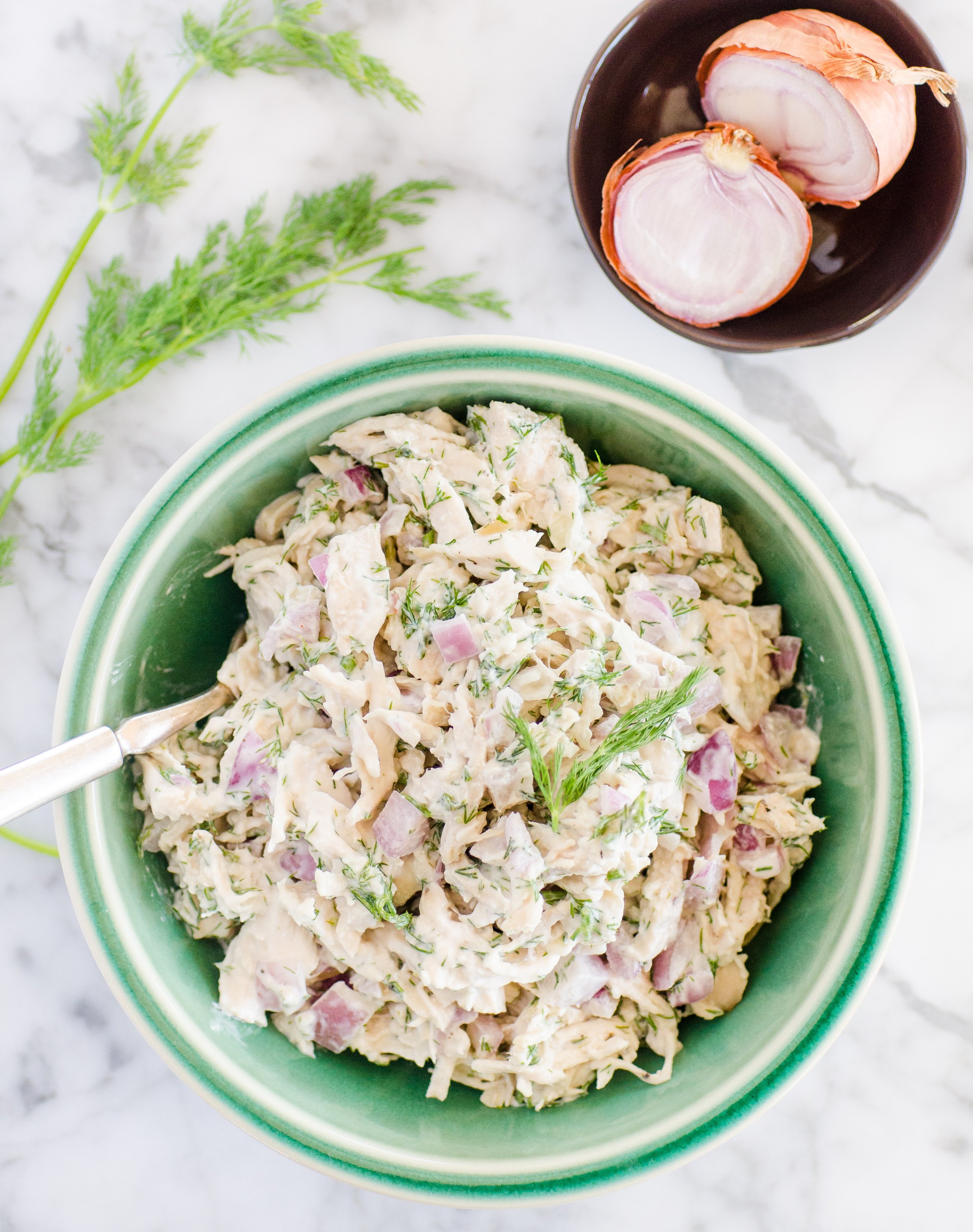 11. Yogurt & Dill Chicken Salad
Not only is yogurt fresh-tasting, it also helps tenderize the chicken. Even if you slightly overcook the chicken breast, it will soften up as it sits in the yogurt dressing.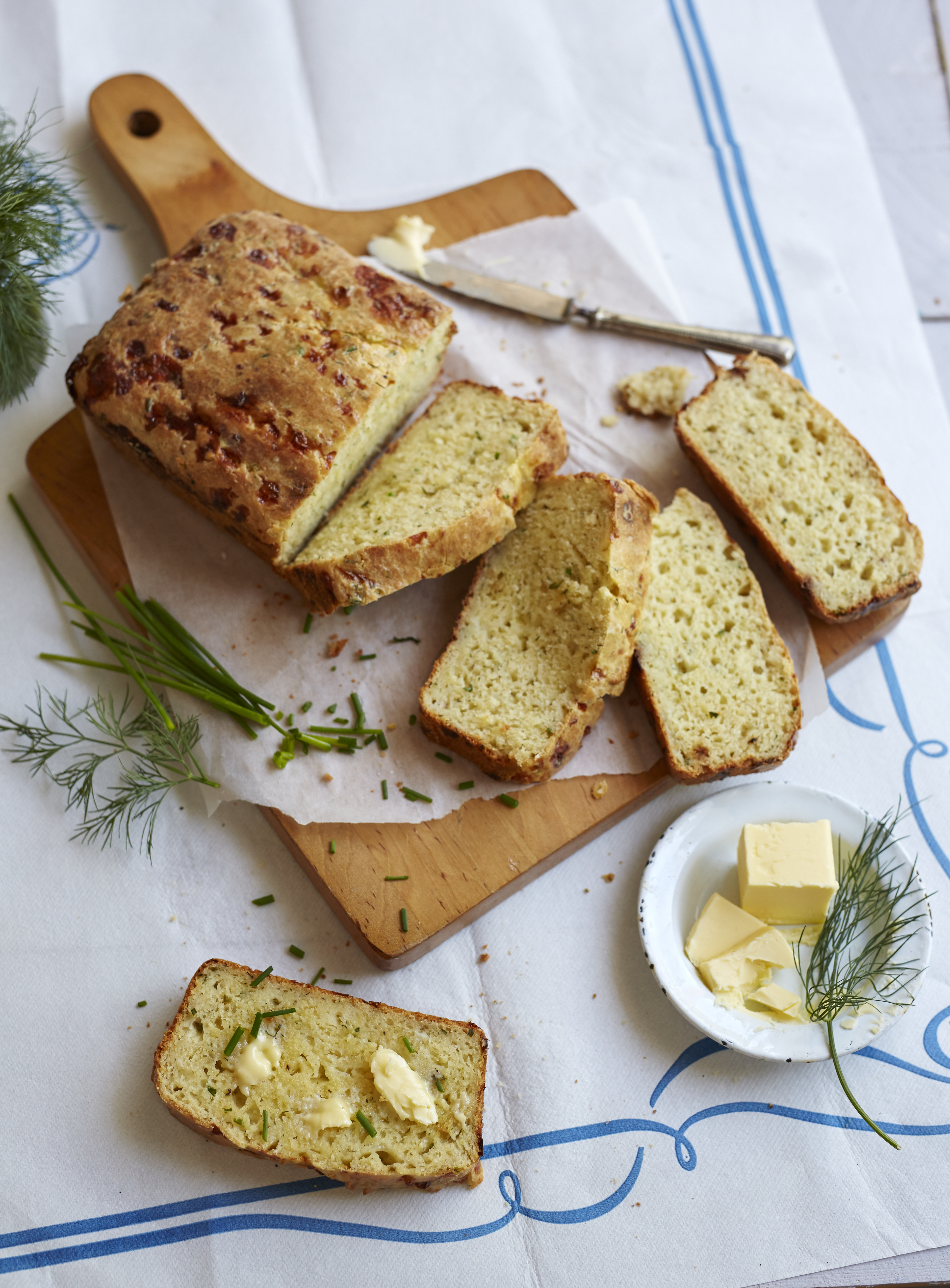 12. Easy Ranch Quick Bread
This savory quick bread has all the flavors of ranch dressing and is made extra-moist with cottage cheese. It's great on its own as a snack, alongside a hot bowl of soup, or toasted and buttered for breakfast.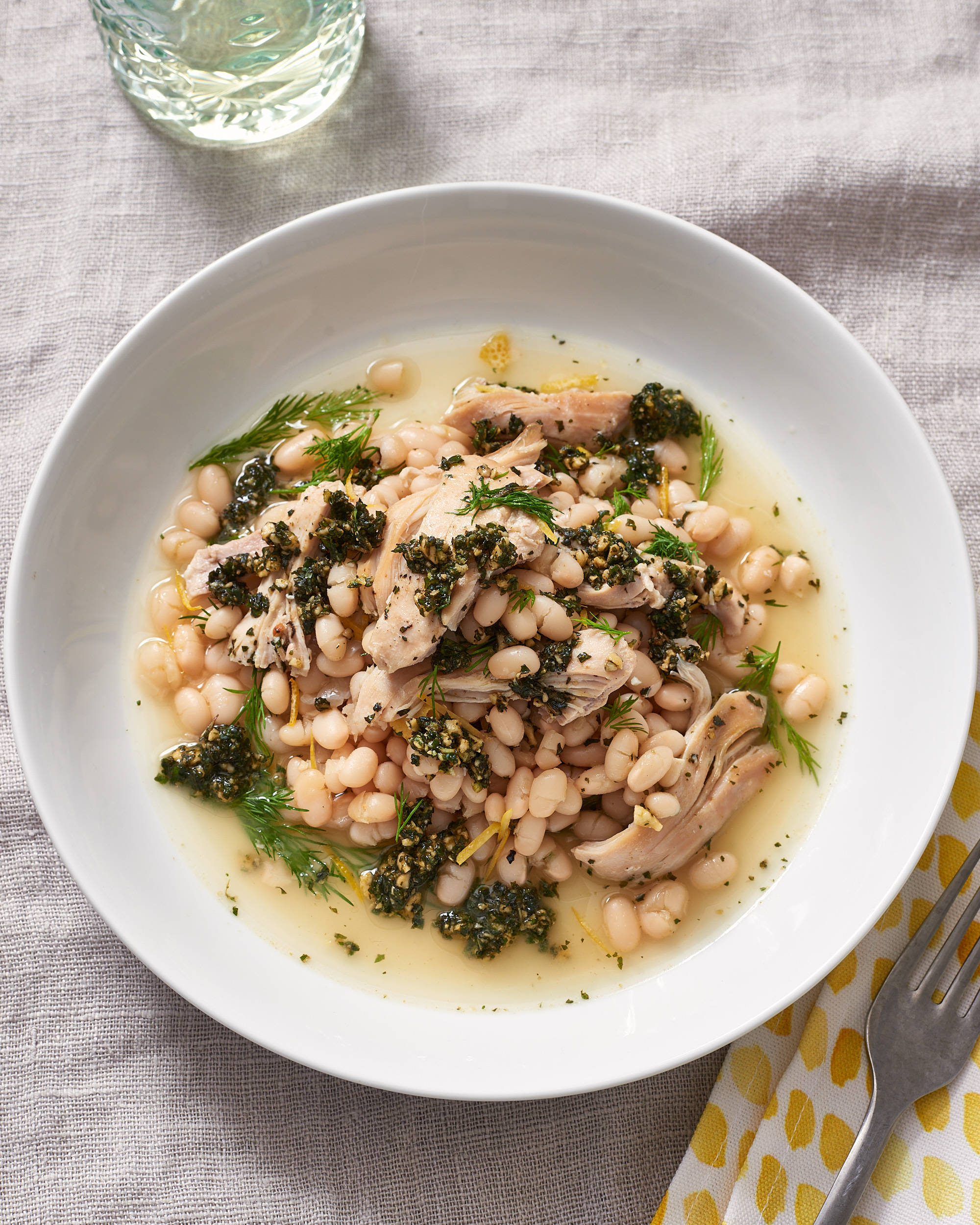 13. Lemon-Braised Chicken & Beans with Mint Pesto
This comforting recipe calls for a whopping 2/3 cup of dill, so it's the perfect solution if you want to use your whole supply at once.
14. Baked Cod with Lemon, Garlic, and Herbs
Between the bed for baking and fronds for serving this stunning baked cod, you can easily use up an entire bunch of dill with this recipe alone.
15. Summer Bean Breakfast Salad with Soft-Boiled Eggs and Green Goddess Dressing
Green Goddess dressing is one of the easiest ways, ever, to use up herbs languishing in the fridge. Then make those beans and greens dilly and you have a delicious green breakfast.
Source: Read Full Article