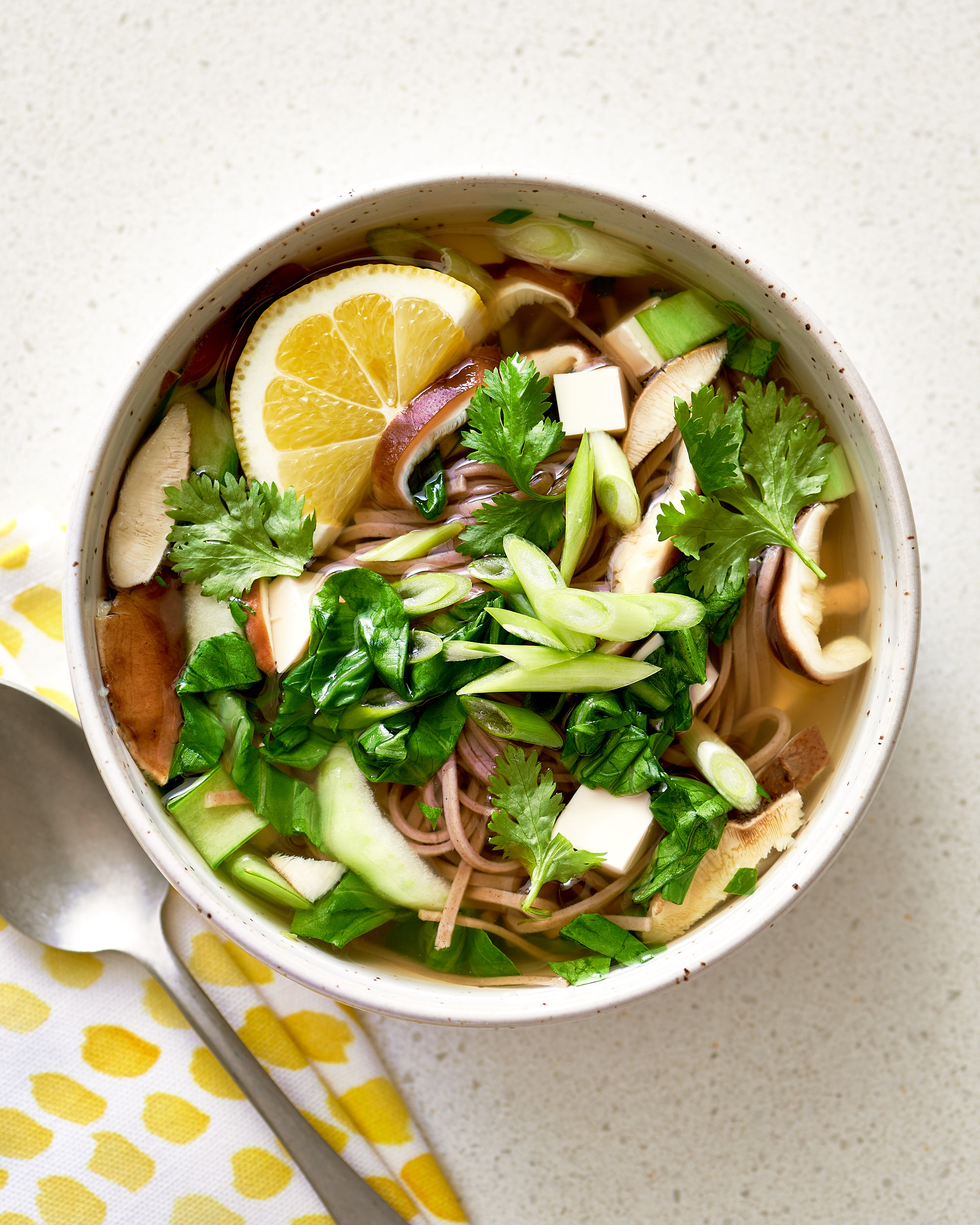 Spring showers have a very specific fringe benefit of keeping us inside, cozied up on the couch or around the table. Your best bets for rainy-day meals? Big pots of soups or cozy bowls full of broth, noodles, and hearty vegetables. Here are 10 of the coziest rainy-day bowls you can curl up with.
1. Gingery Tofu Slow Cooker Soup
This soup is the kind of feel-good bowl of food springtime craves. Hearty noodles cradle tender tofu and baby bok choy in a gingery broth that everyone will enjoy.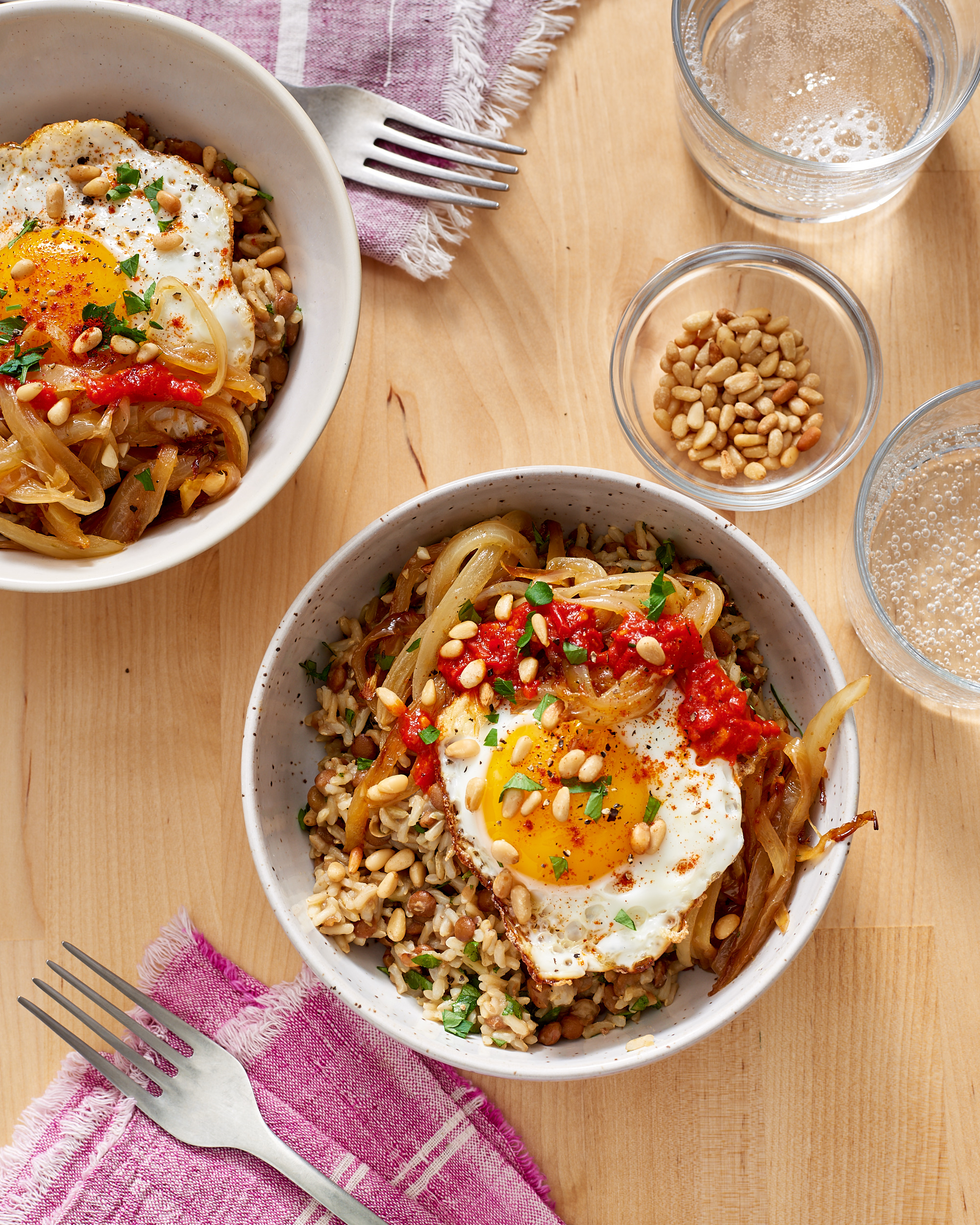 2. Brown Rice Bowl with Lentils, Caramelized Onions & Fried Egg
I love these brown rice bowls for their ability to elevate pantry staples to a hearty dinner that is perfect for eating while you catch up on Netflix.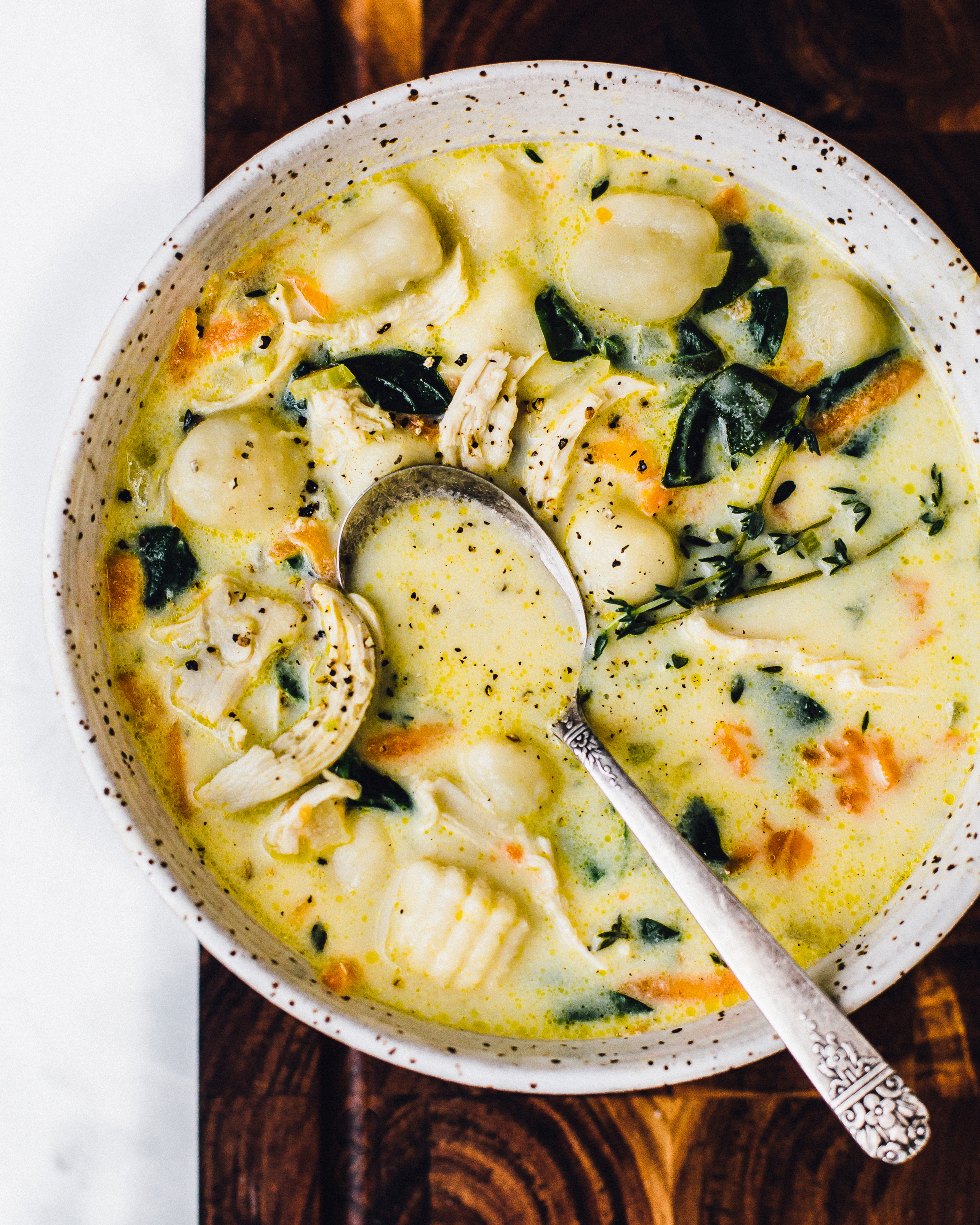 3. Copycat Olive Garden Chicken Gnocchi Soup
This creamy soup is a lot like classic chicken noodle — tender pasta and chicken mingle in a flavorful broth with bright veggies and lots of herbs.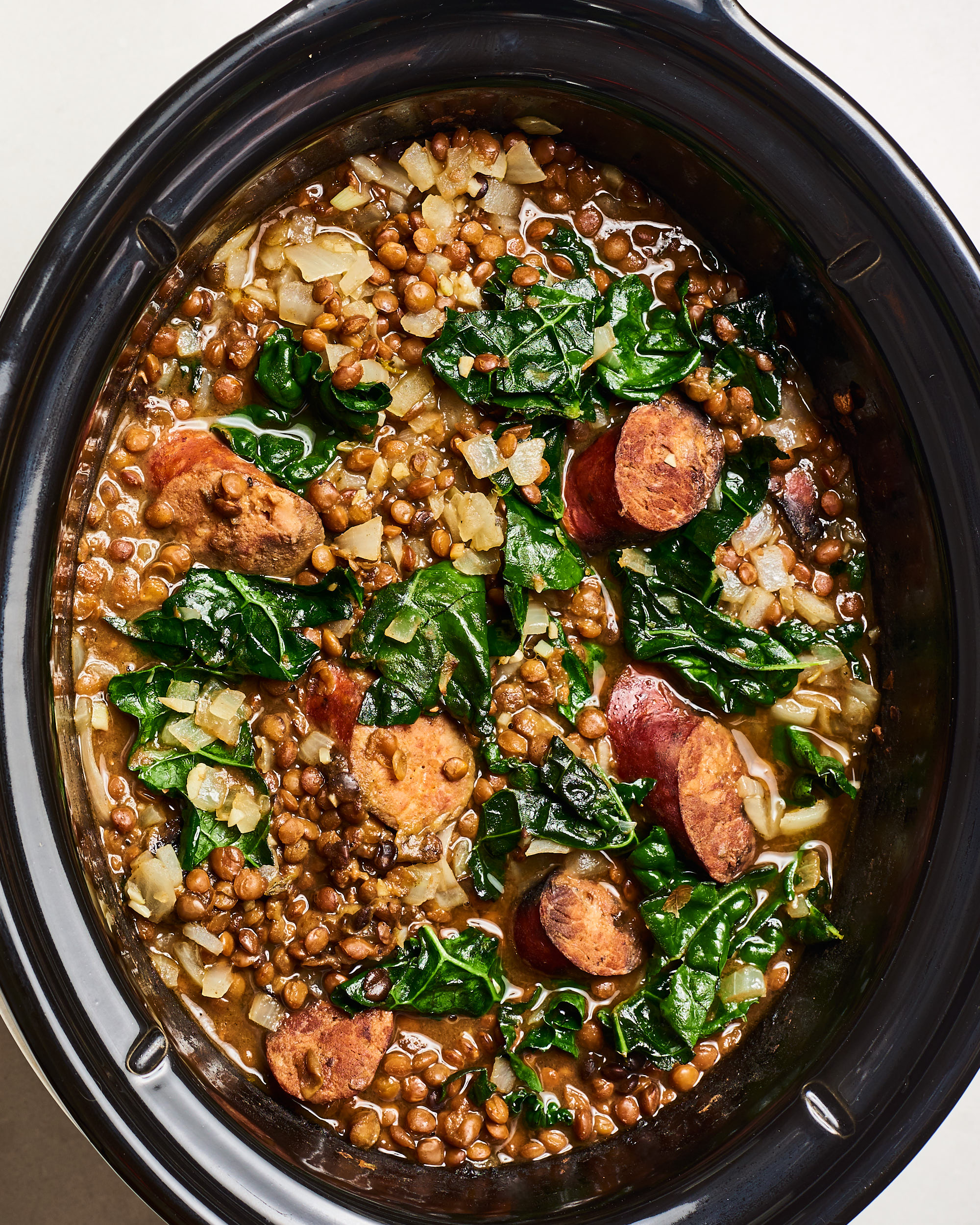 4. Slow Cooker Sausage and Lentil Stew
While you are snuggled on the couch, let the slow cooker go to work on this lentil-sausage number. Plus, you can adds tons of hearty spring greens just before serving for a filling and satisfying dinner.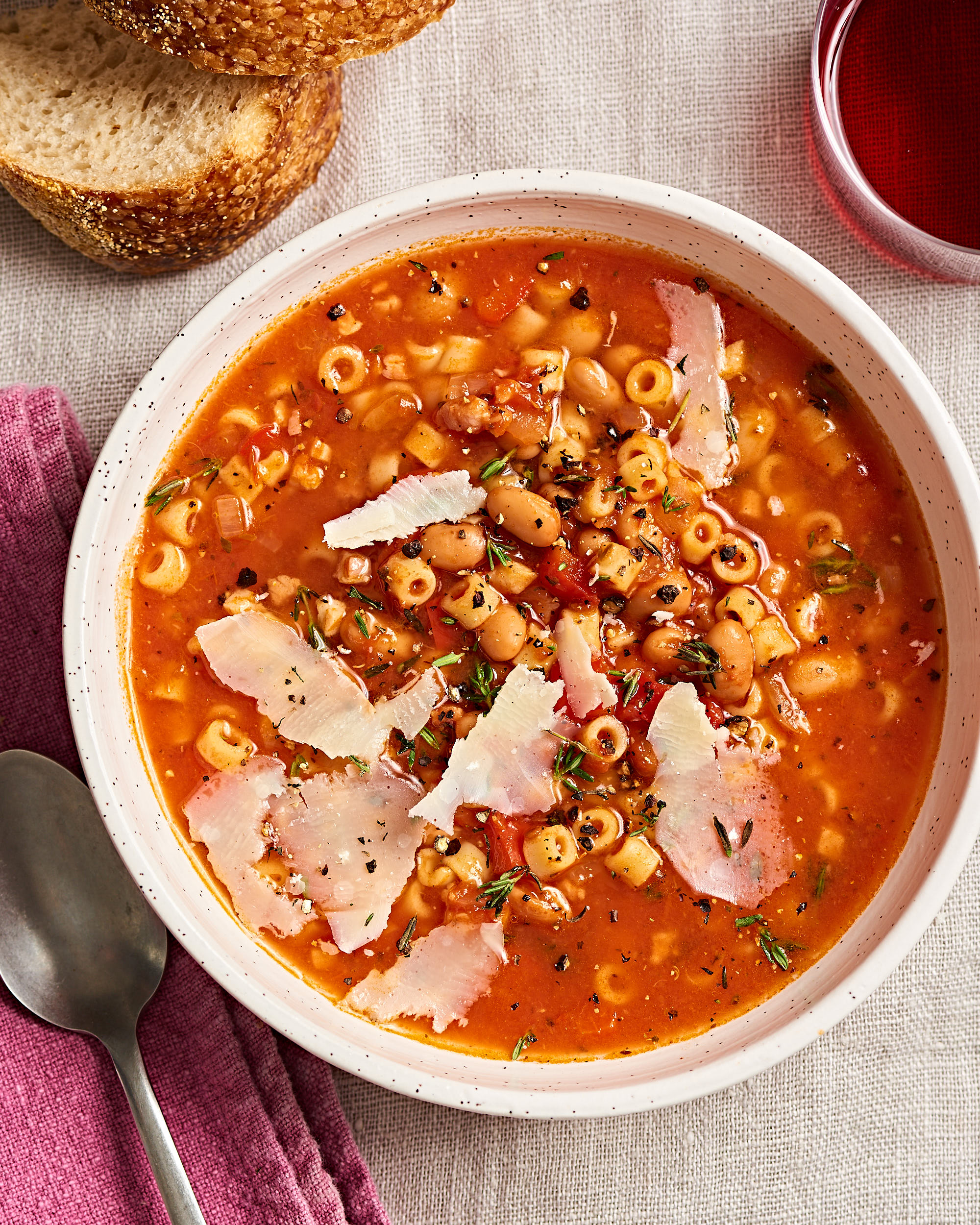 5. Slow Cooker Pasta e Fagioli
Another slow cooker soup that cooks all day, this bean and tomato soup gets finished with a handful of Parmesan just before serving. This recipe also makes a nice big batch so you can cook once and eat leftovers on the next rainy day.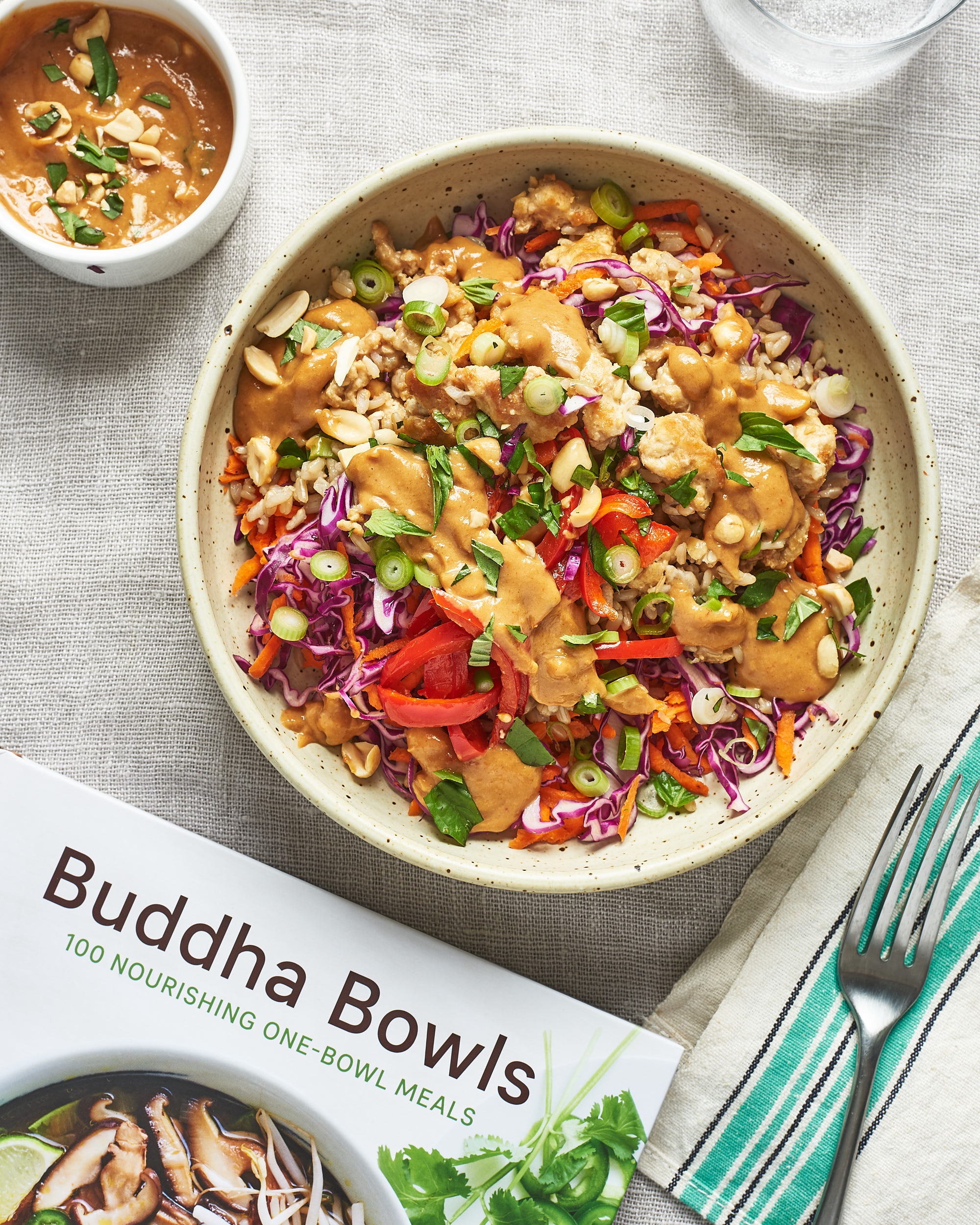 6. Spicy Thai Chicken and Brown Rice Bowls
Who says that cozy food has to be all broths and soups? This bowl bring vibrant, crunchy vegetables and fresh herbs together with brown rice, chicken, and a creamy peanut sauce.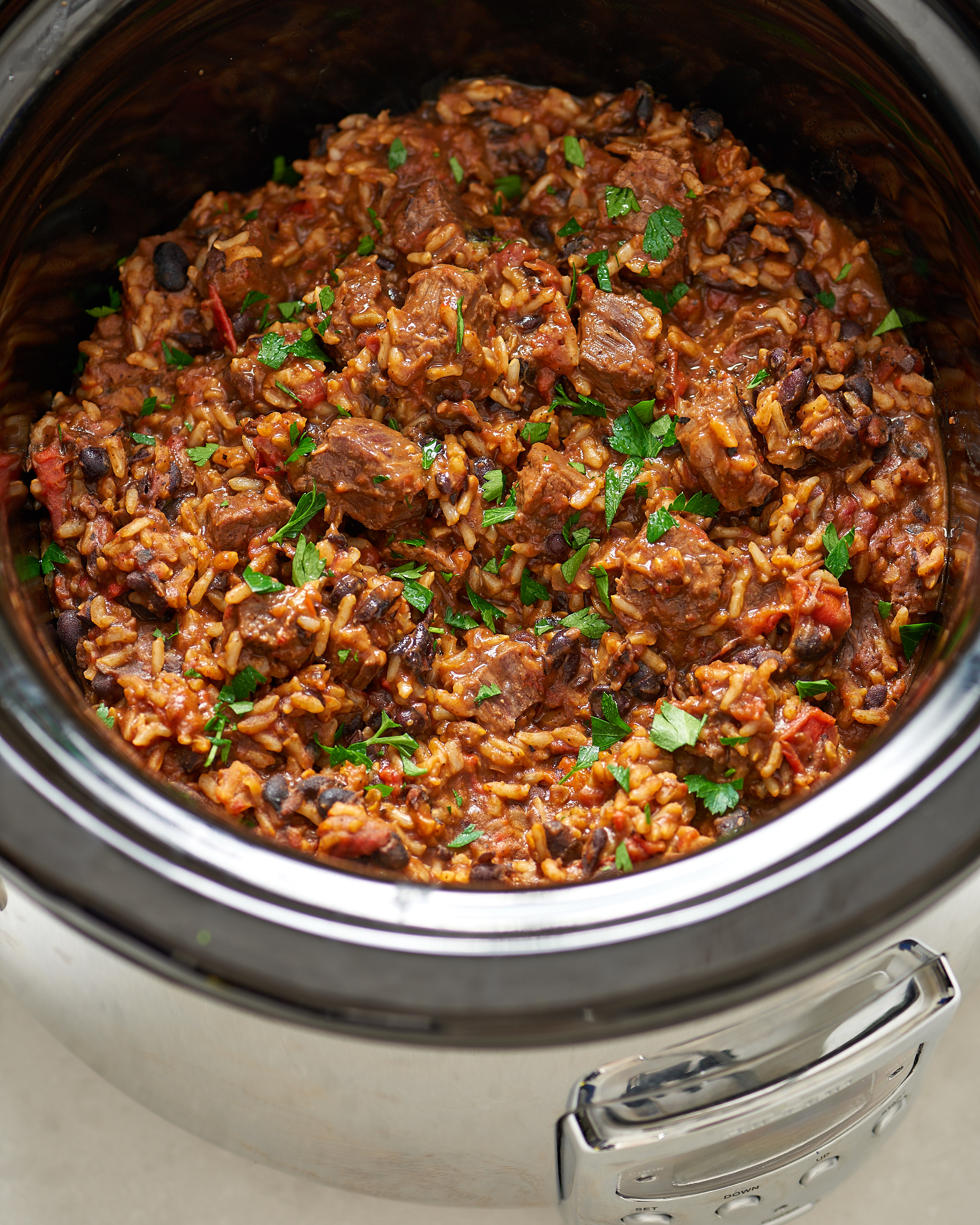 7. How To Make Slow Cooker Steak Burrito Bowls
Burrito bowls are one of our absolute favorites — and these are full of steak, black beans, spicy salsa and lots of rice.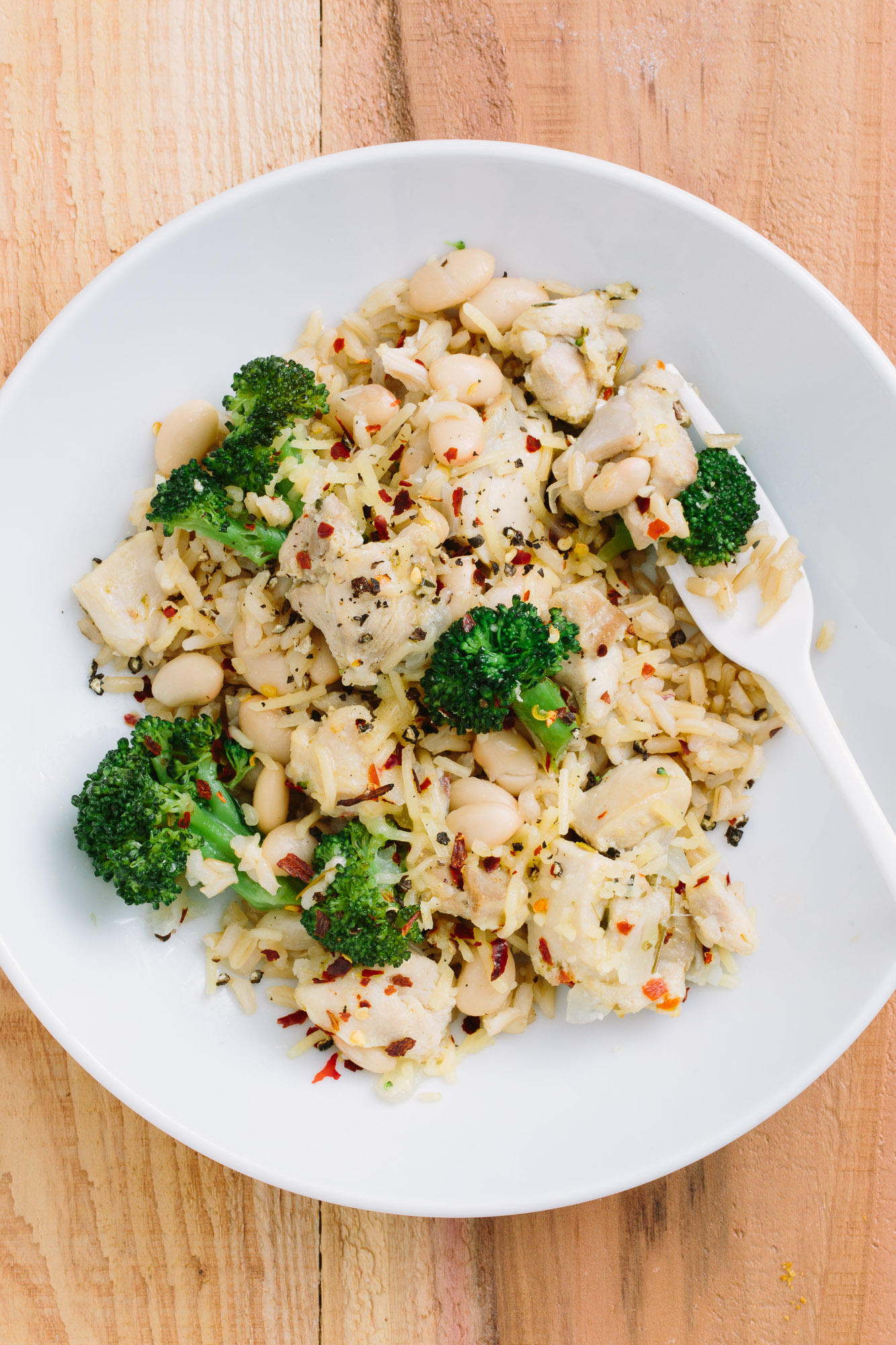 8. Slow Cooker Italian Chicken and Broccoli Bowls
Having a non-burrito rice bowl option in your back pocket is key for spring cooking. This one uses white beans and chicken, plus you can use broccoli or other hearty spring vegetables to finish this slow cooker dinner.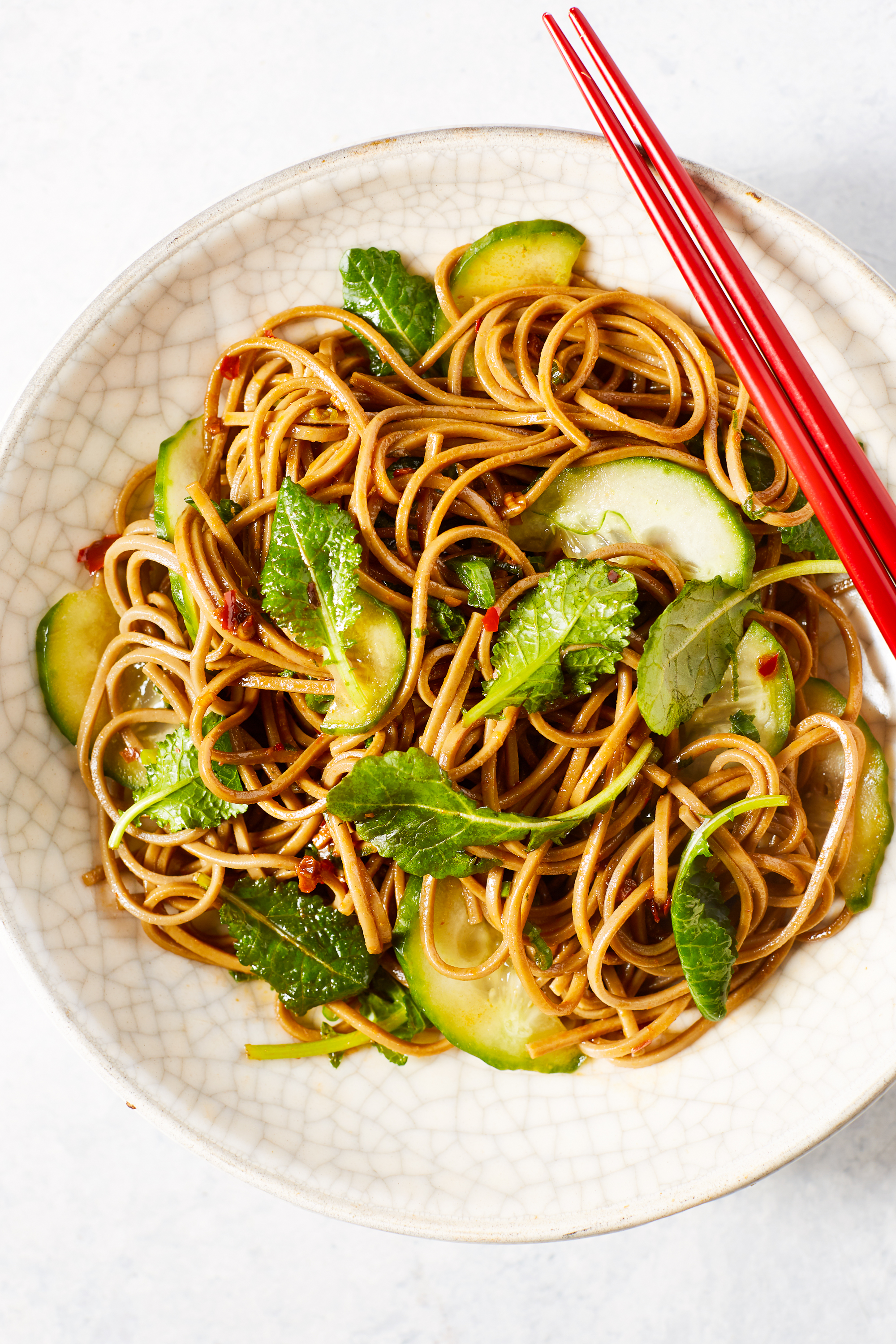 9. Garlicky Soba Noodle Bowls
I pinkie promise these soba noodles are 10 times better than any takeout you can order! Plus they take just about 20 minutes to throw together when a spring storm rolls in.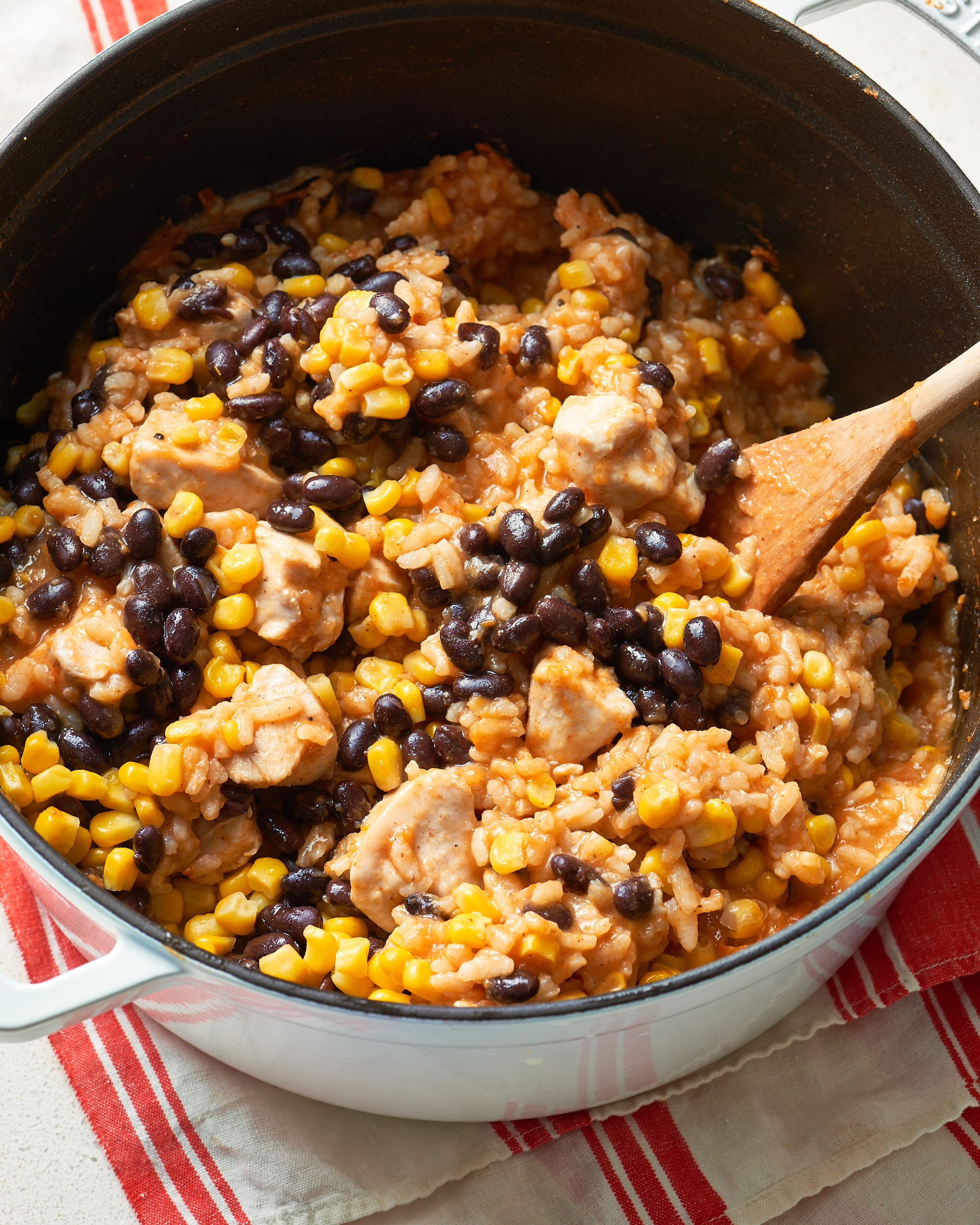 10. One-Pot BBQ Chicken Burrito Bowls
Yes, these bowls have the same coziness and creaminess of burritos bowls, but with a sweet corn and back bean take that even kids will love. We like to finish this one with a shower of crumbled queso fresco.
Source: Read Full Article