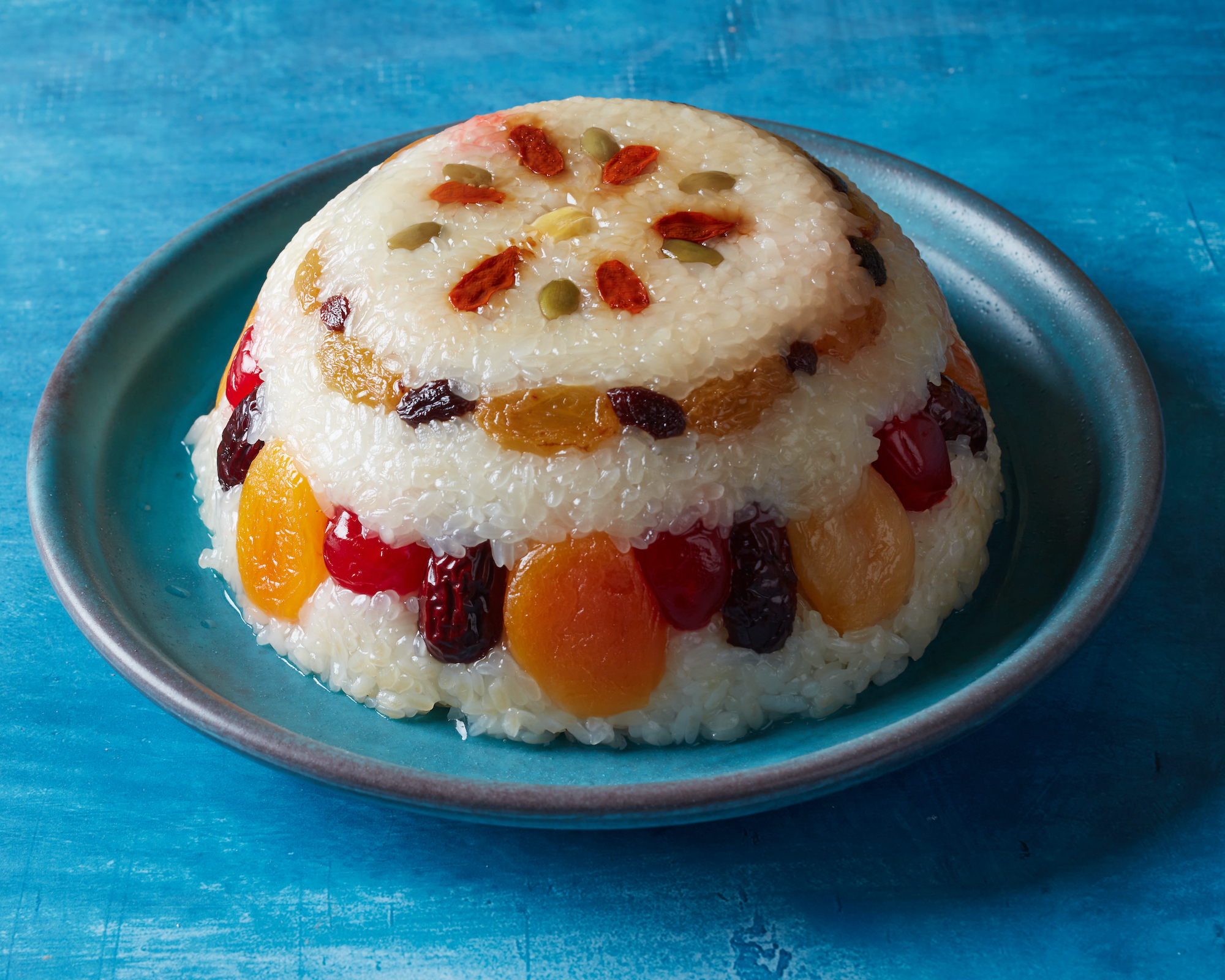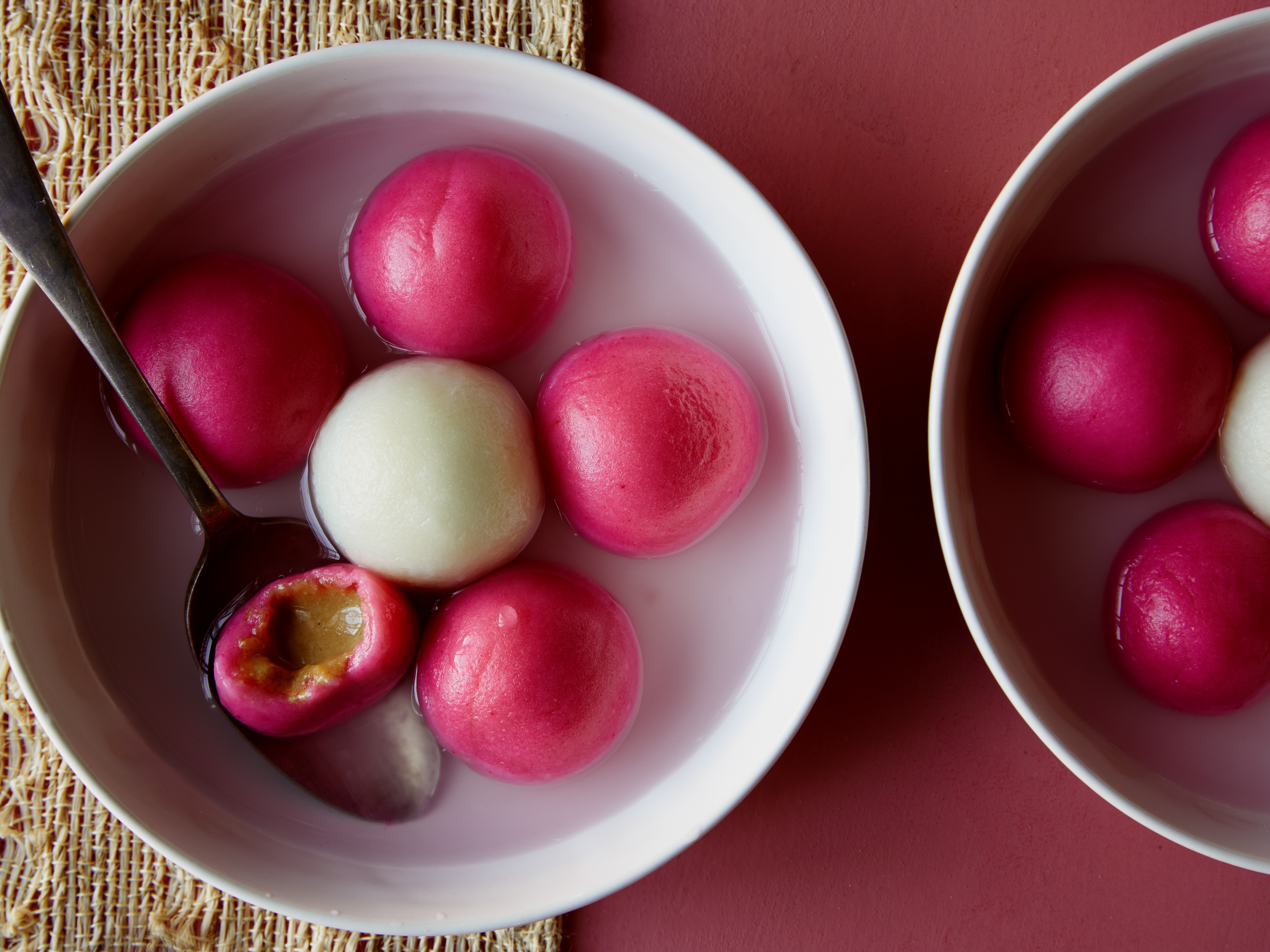 Photo By: Teri Lyn Fisher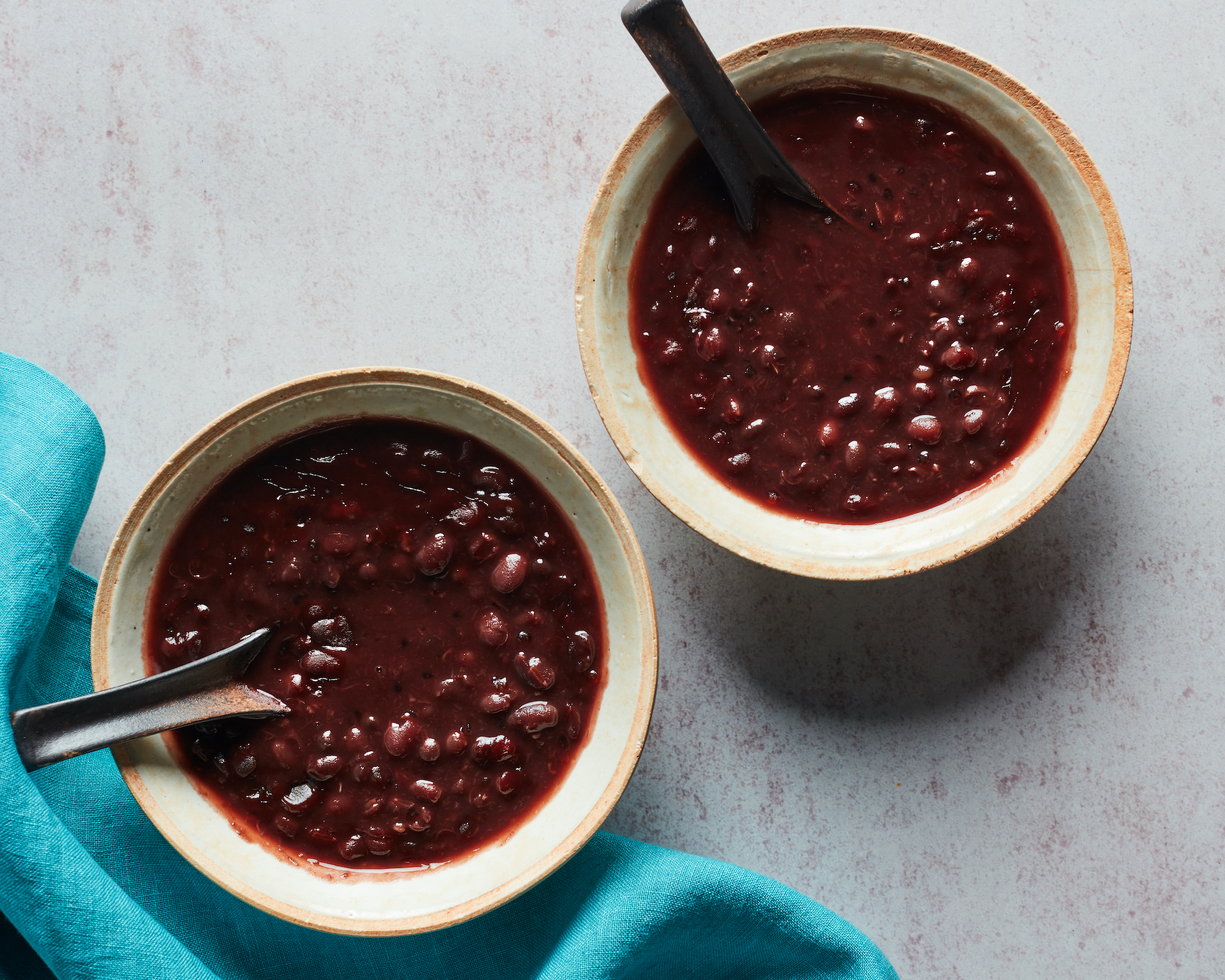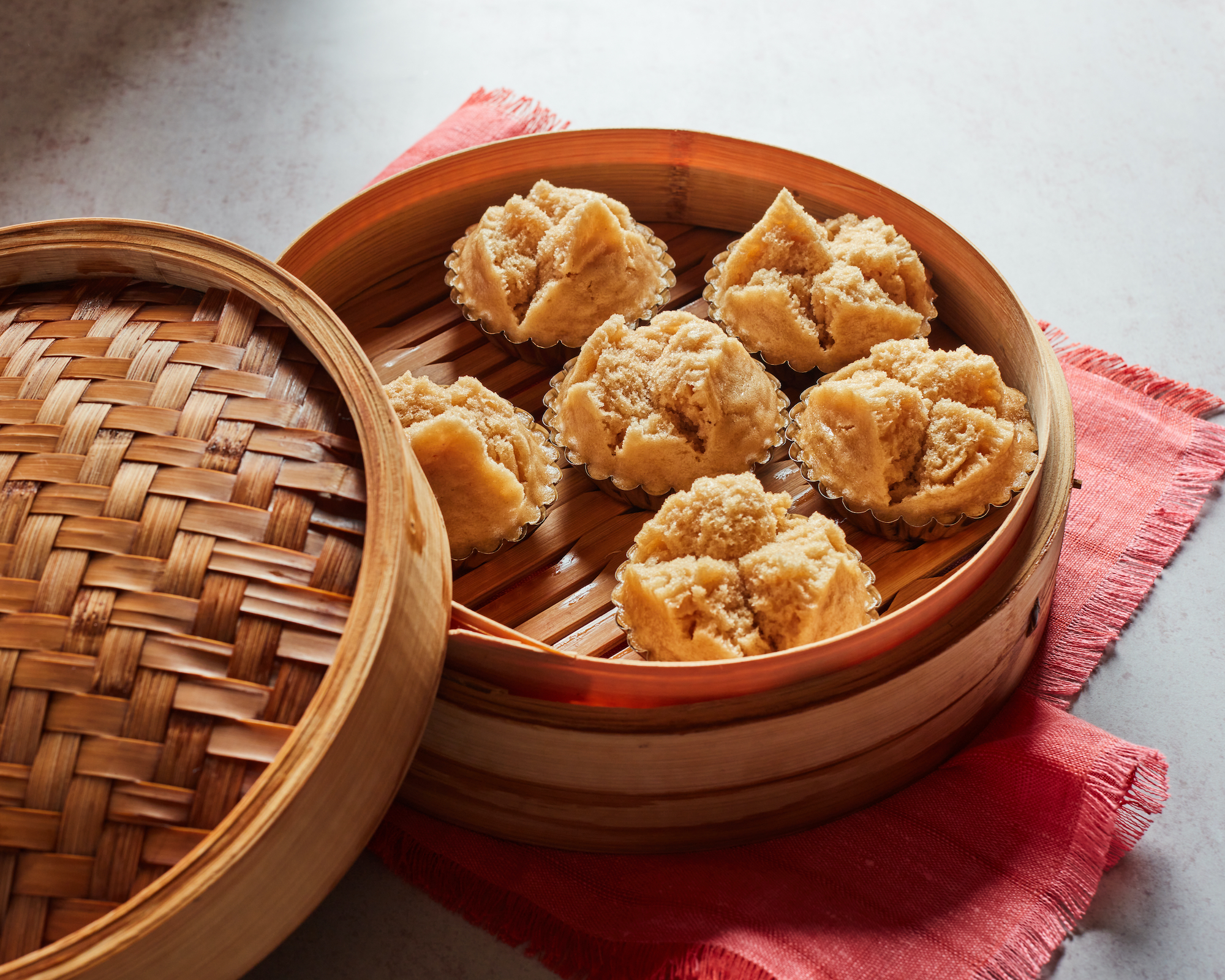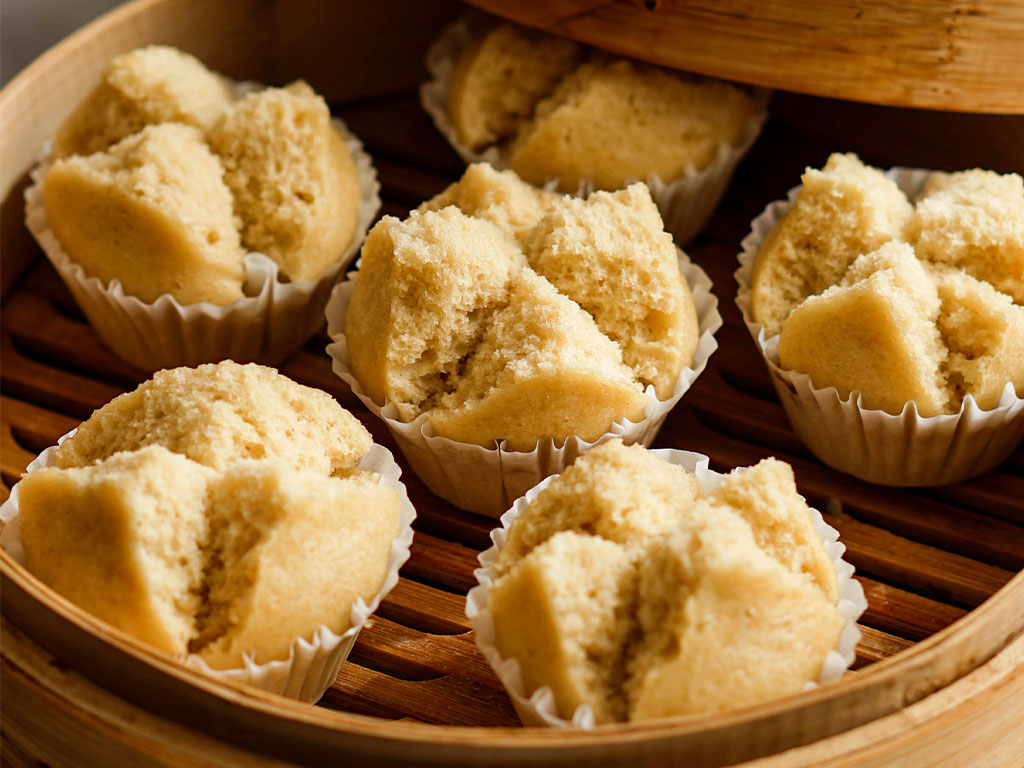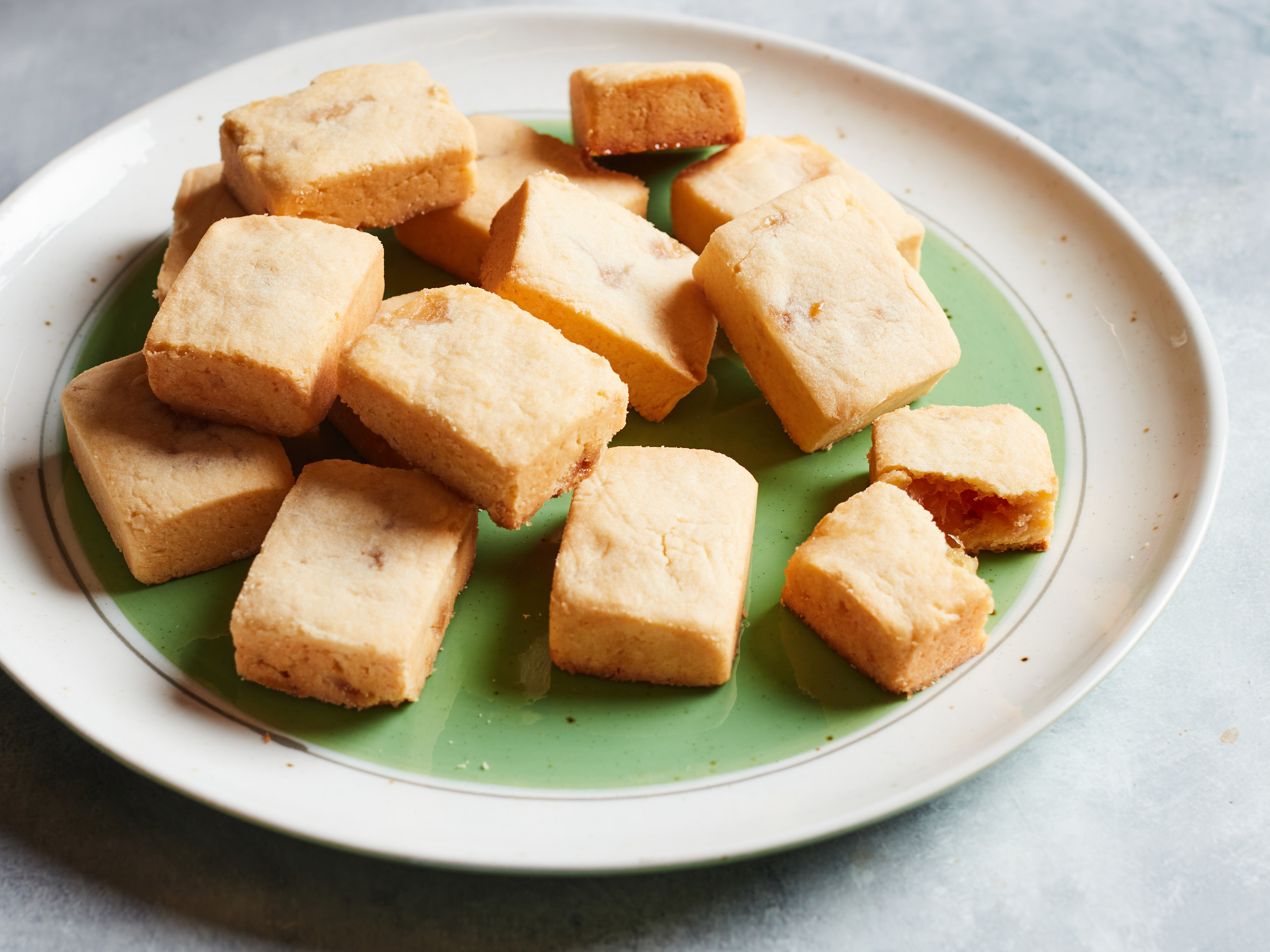 Photo By: Matt Armendariz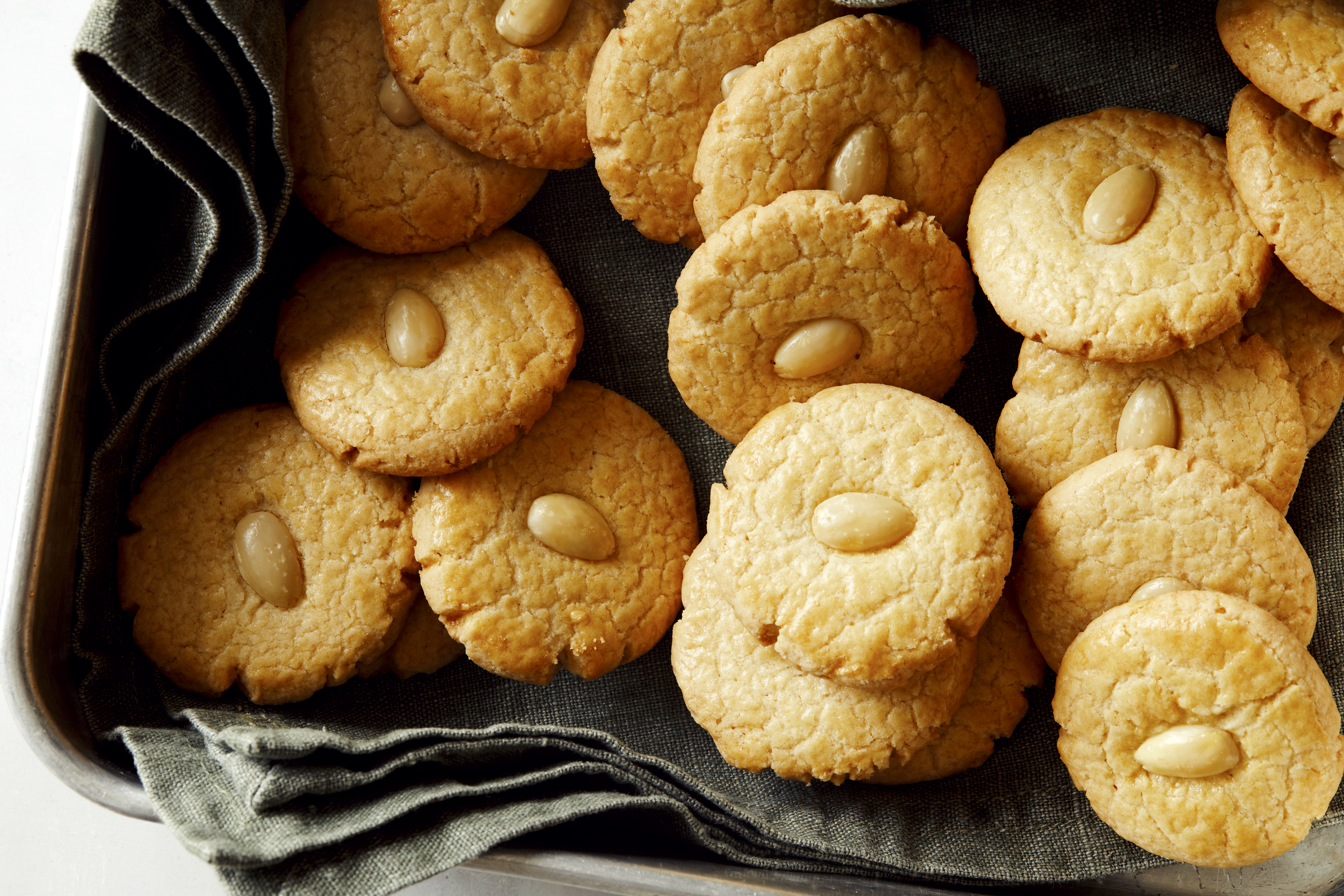 Photo By: Teri Lyn Fisher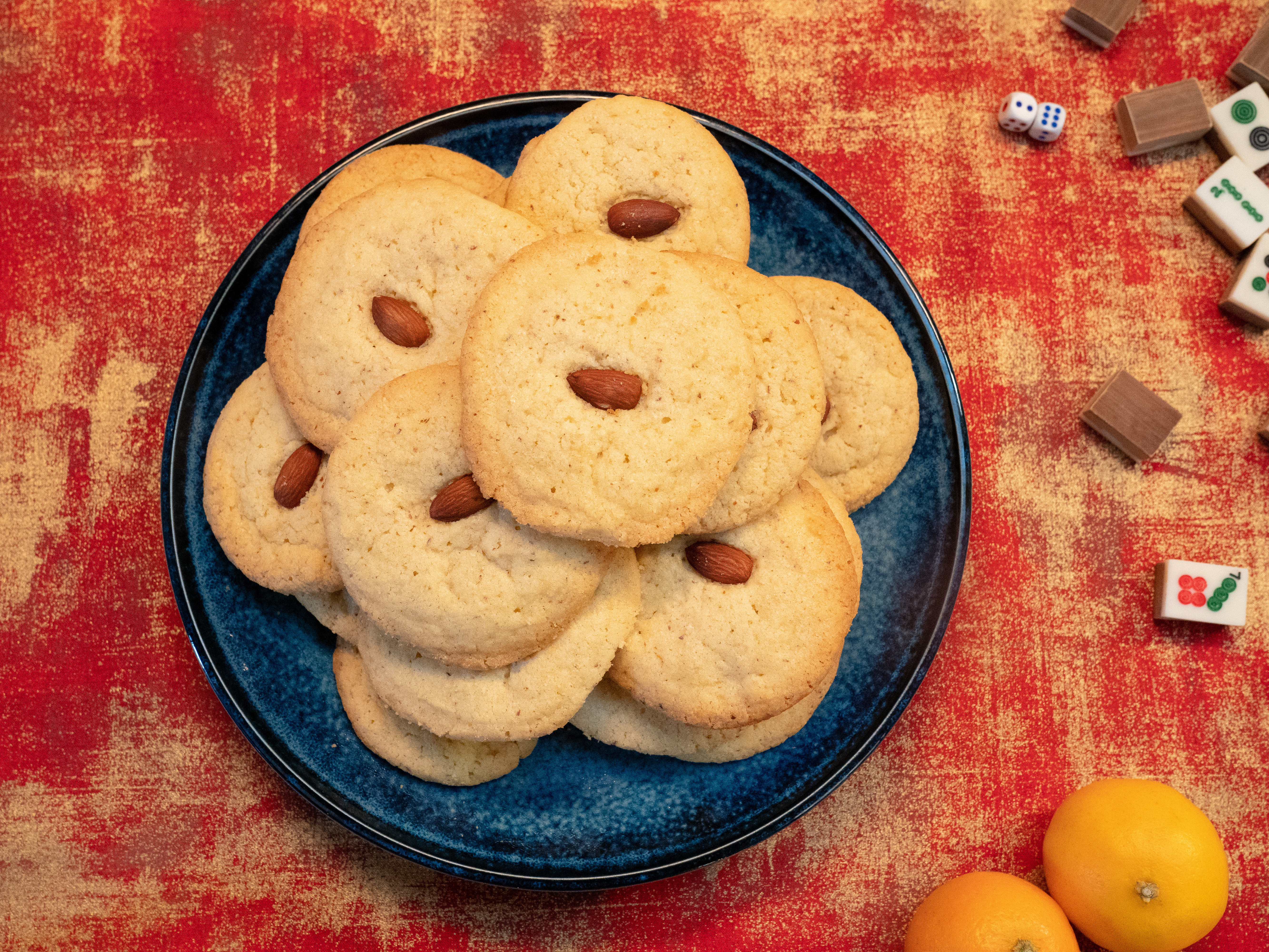 Photo By: Melissa Libertelli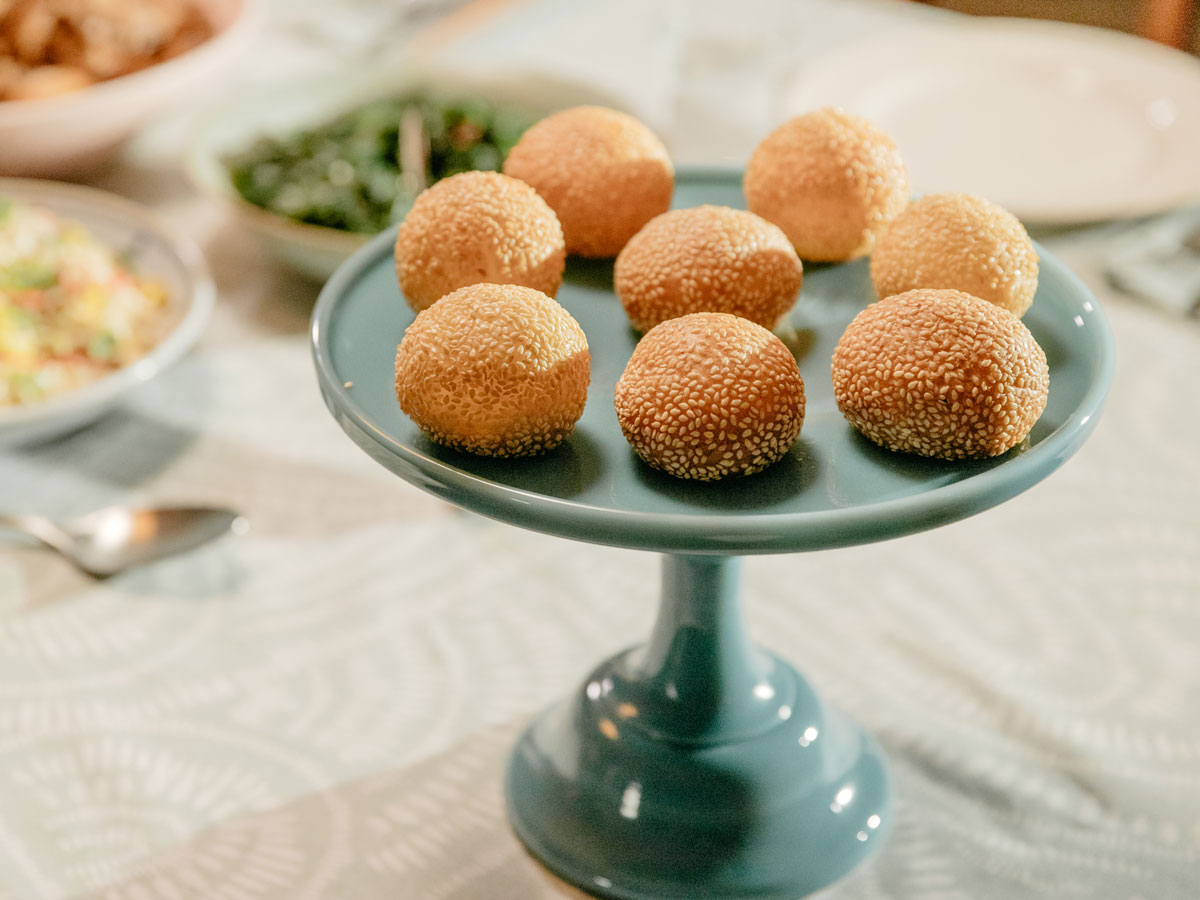 Photo By: Chantell Quernemoen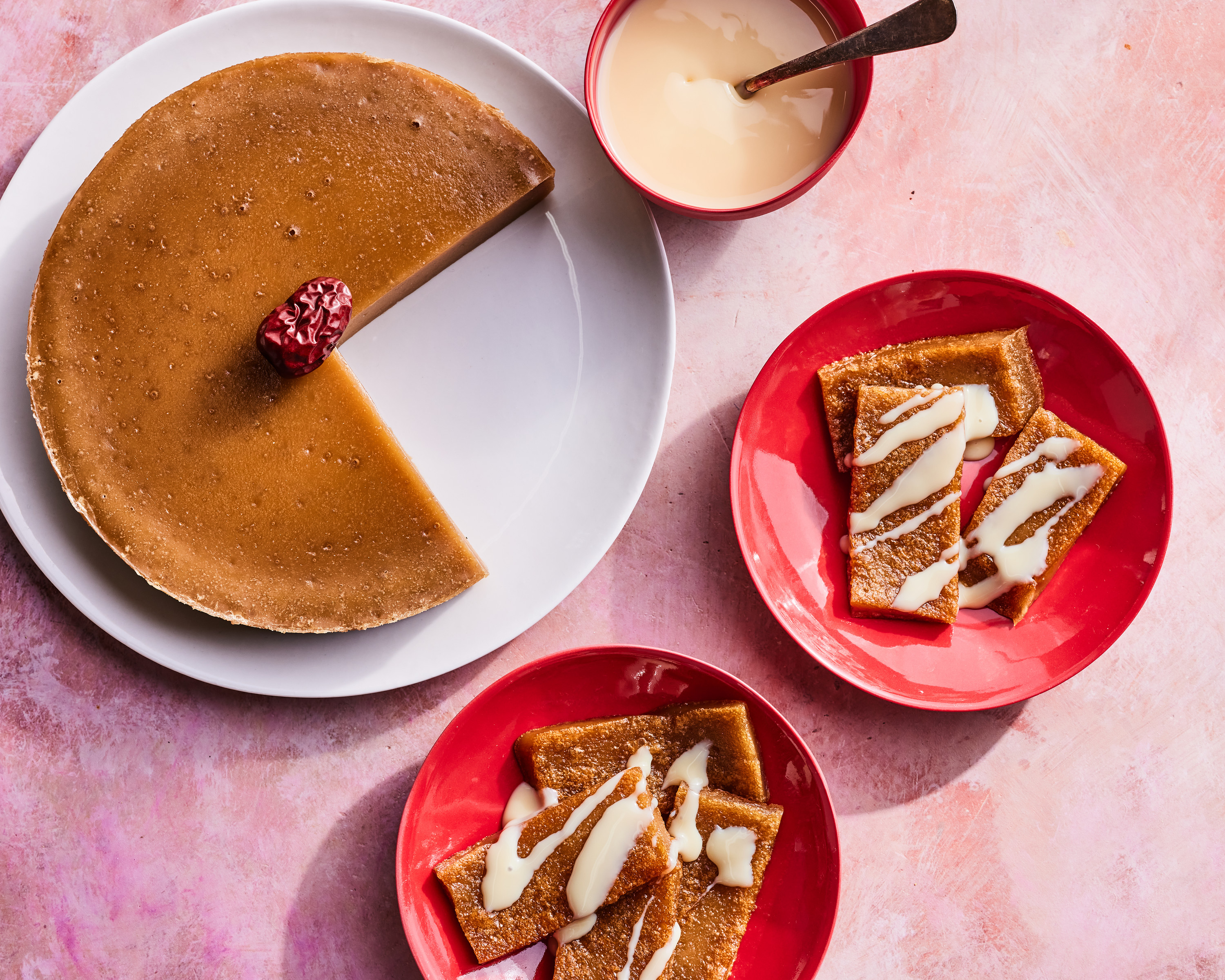 Photo By: Matt
Ba Bao Fan
January 22nd marks a new lunar year and no feast — be it big or small — is complete without something sweet. Ring in the Year of the Rabbit with any (or all) of our takes on these Lunar New Year desserts.
A common celebration dish, Ba Bao Fan, also known as "eight treasure rice," belongs on your table. The eye-catching sweet rice is studded with eight different fruits, nuts and seeds. Although the bejeweled dessert is brushed with sugar syrup before serving, it's not heavily sweet. But you can always whip up some extra sugar syrup on the side to satisfy more insatiable sweet tooths.
Get the Recipe:Ba Bao Fan
Tangyuan with Peanut Filling
Bite into tangyuan, or chewy rice balls filled with a sweet, oozy surprise. Traditionally, the warm, silky sweets burst with earthy black sesame paste, but here, we've gone with a less typical route — a luscious peanut filling. Add a few drops of food coloring to the dough to make your spread pop.
Get the Recipe:Tangyuan with Peanut Filling
Hong Dou Tang
Sweet red bean soup is enjoyed year-round but can also be found at Chinese banquets and, of course, Lunar New Year tables. The simple dessert requires only six ingredients and is a particularly good option for those who prefer their treats not too sweet. Protein-packed dried azuki beans serve as the foundation of this dish, while bits of dried tangerine peel, small tapioca pearls and lump sugar round it out.
Get the Recipe:Hong Dou Tang
Fa Gao
The key to getting the flower-like design on the tops of these chewy, lightly sweetened steamed cakes is a rolling boil. The baking powder, a.k.a. the leavening agent in Andy Liang's recipe for Food Network Kitchen, works with that high heat to create the fortune cake's signature cracks.
Get the Recipe:Fa Gao
Pau Pau's Steamed Cupcakes (Fa Gao)
The secret to cookbook author Kristina Cho's take on her grandmother's blooming, sky-high Fa Gao is pancake mix!
Get the Recipe:Pau Pau's Steamed Cupcakes (Fa Gao)
Taiwanese Pineapple Cakes
Taiwanese pineapple cakes make great gifts anytime, but can also be enjoyed on Lunar New Year. A buttery, tender, shortbread-like dough is wrapped around a sticky, sweet crushed pineapple filling to make for one of the most satisfying treats you'll sink your teeth into.
Get the Recipe:Taiwanese Pineapple Cakes
Chinese Almond Cookies
Golden, crumbly almond cookies are thought to resemble coins, making them particularly popular as a symbol of good fortune during the new year. This recipe from Andy Liang for Food Network Kitchen calls for almond flour, in addition to almond extract, to boost nuttiness, and is topped with blanched almonds.
Get the Recipe:Chinese Almond Cookies
Lunar New Year Almond Cookies
Jennifer Yee's take on the cookies features whole toasted almonds, giving the cookie a bit of contrast. Learn how to bake these cookies step-by-step in Food Network Digital Original series, The Lunar New Year Menu.
Get the Recipe:Lunar New Year Almond Cookies
Chocolate Sesame Balls
Jian dui, or fried sesame balls, are a staple on dim sum dessert carts. Common fillings include lotus seed paste or red bean paste, but Molly Yeh's take opts for chocolate hazelnut spread, like Nutella.
Get the Recipe:Chocolate Sesame Balls
Nian Gao
A popular Lunar New Year gift, Nian Gao is the chewy, bouncy sweet rice flour cake you won't be able to wait to sink your teeth into. Enjoy as is, dipped in condensed milk or pan-fried, for a lightly crispy exterior into a warm, luscious inside.
Get the Recipe:Nian Gao
Source: Read Full Article