If you're investing in a good kitchen knife, a knife sharpener will keep your blade at its best quality. "Your cutting board and the items you're cutting are constantly dulling your knife. And while it may go against what you may think, if your knife is dull, it's actually more dangerous because it won't slice cleanly through your food," says Adrienne Cheatham, chef at the Institute of Culinary Education. "When you're cutting items like herbs and vegetables with a dull knife, you end up crushing the cells instead of slicing through them. Having a sharp knife helps your food, too, so that you aren't bruising it."
As for how often you should be sharpening, it depends on how often you use your knives. "If you cook a lot, you should sharpen your knives one to two times per week," Cheatham says. "And if you don't cook a lot, one time per month should be fine."
To keep your knifes at their best, here are the best manual, electric, and stone knife sharpeners that you can buy.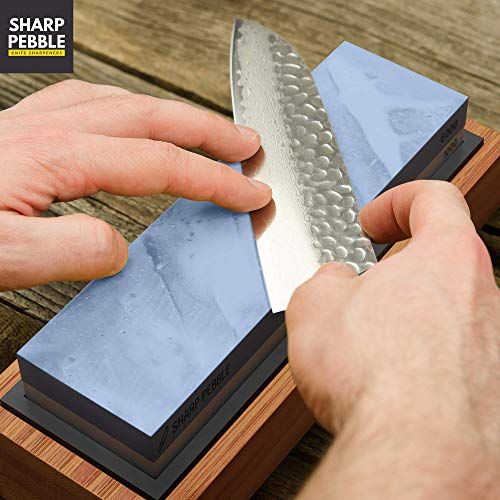 Sharpeners made from whetstone are Cheatham's go-to for knife-sharpening. It's certainly more work than an electronic or manual sharpener—you have to soak the stone for at least ten minutes prior to using and rewet it periodically—but you can control the angle and firmness as you sharpen, giving you professionally sharp knives.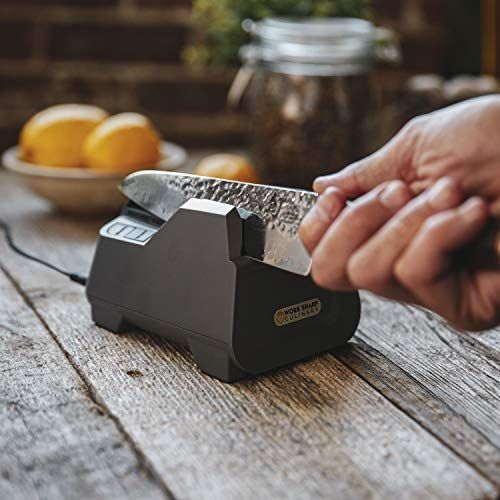 Electric knife sharpeners make it easy to sharpen your knives regularly. With the push of a button, this sturdy device will give any knife a clean, sharp blade.


Don't let the size of this compact, manual knife sharpener fool you—it packs a punch for its size. With coarse, carbide blades for reshaping and a fine, ceramic blade for touch-ups, it'll fine-tune all of your knives.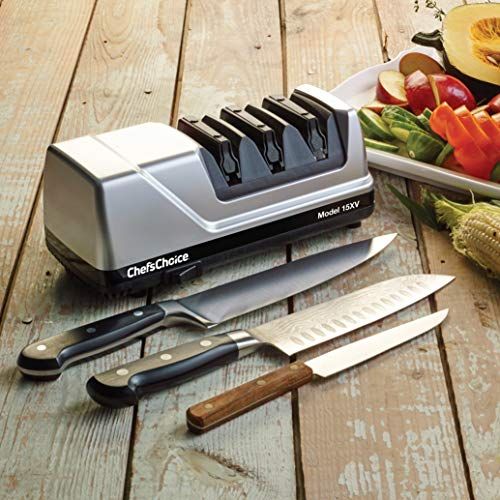 Diamonds are a knife's best friend, apparently. This electric sharpener uses diamond abrasives on conical disks to create "micro-grooves" that sharpen both sides of the blade. If you're using a range of knives daily, this thing is worth every penny.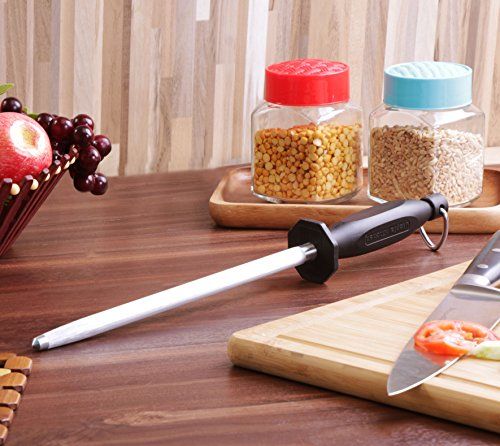 A honing rod shouldn't be your standalone sharpener, but running a blade along this rod will keep your knives in tip-top shape in between full sharpening sessions.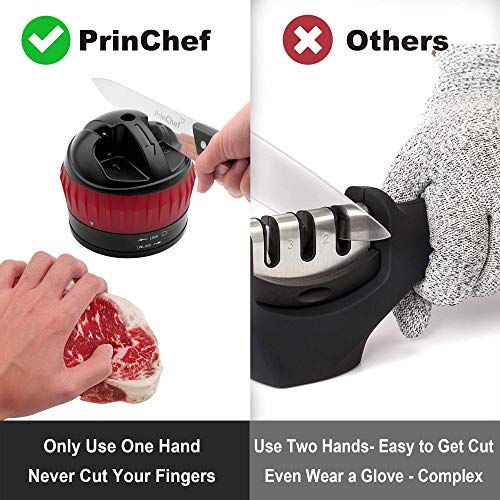 By suctioning to your counter-top, there's no need to worry about this manual sharpener slipping while you cut. And with a two stage sharpening system, it doesn't skimp on sharpness for safety.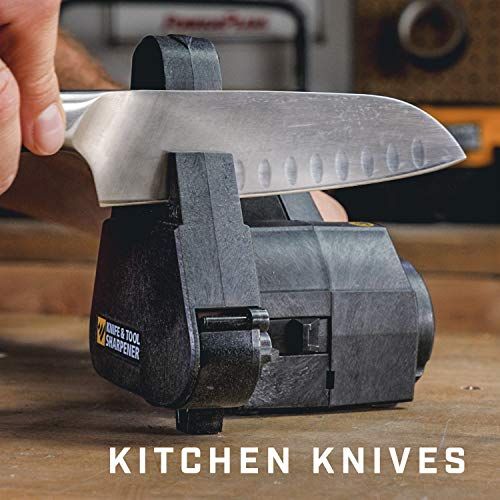 Not only does this industrial sharpener work on knives, but this all-round workhorse will also give a sharper edge to lawn mower blades, garden pruners, shears, shovels, and scrapers.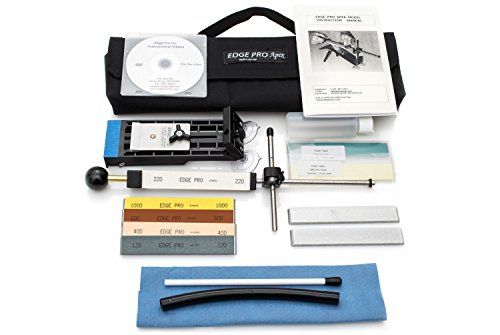 With whetstones ranging from coarse to fine, honing roads, grit polish tape, and a carrying case to hold it all, this sharpening set makes a great gift for your cooking-inclined friends.
Source: Read Full Article