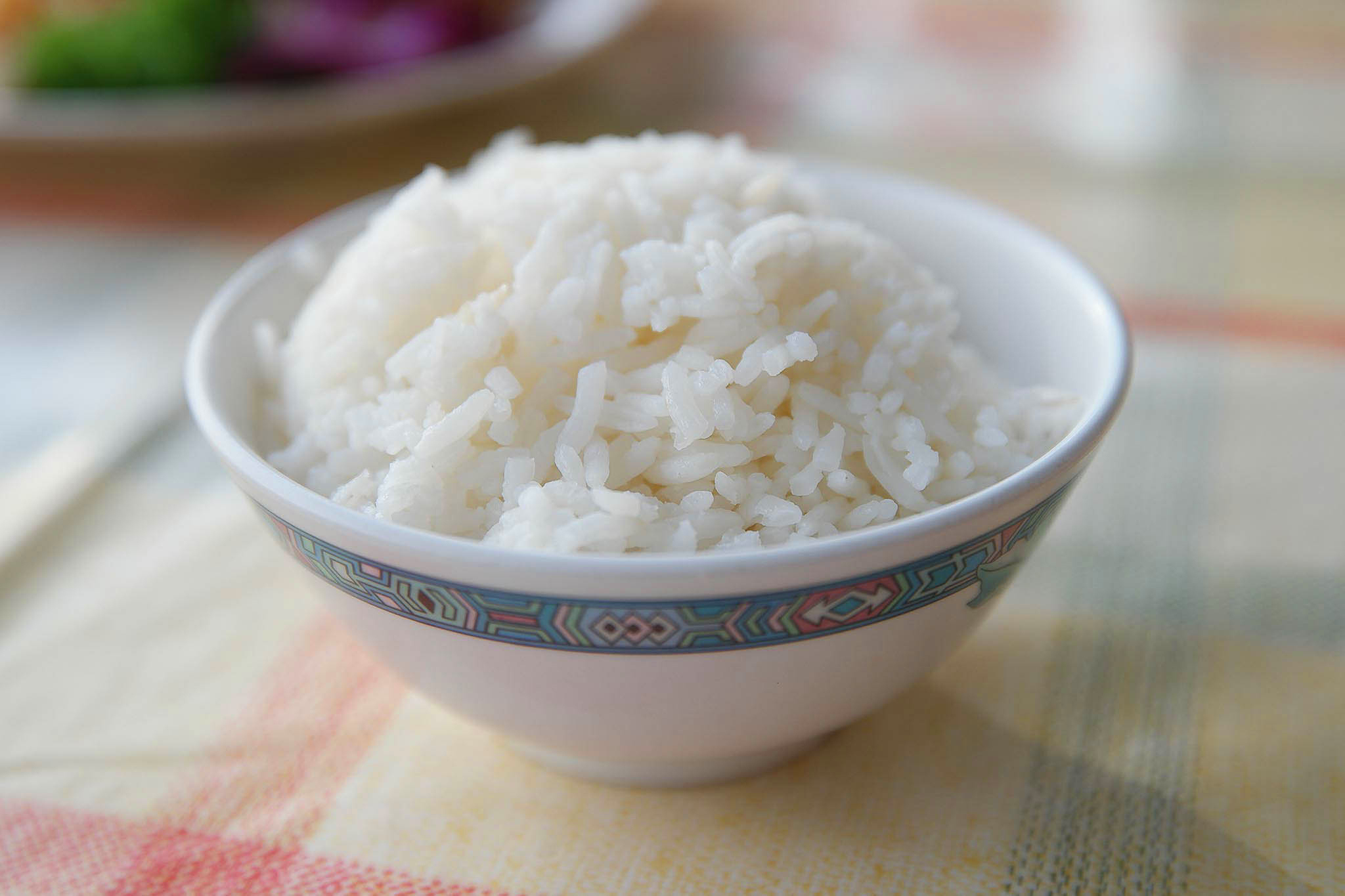 Where in the world would we be without rice? It's a cheap dinner staple that makes our meals feel more filling and it's delicious when fried with lots of vegetables. It's a totally essential pantry ingredient for many different types of cuisines and diets (get some ideas here).
In fact, there's a good chance that you have a bag or two of different kinds of rice in your pantry right now. But before you get excited and make a giant pot and let the leftovers sit in your fridge for days on end, you should read this. Apparently, you could be making yourself sick if you're not storing it properly (sorry to be the one to tell you).
U.K.'s National Health Service says eating leftover rice can give you food poisoning. How? Uncooked rice can contain spores of Bacillus cereus. The spores can survive after you cook the rice, and if the rice is left out too long after cooking, those spores can turn into bacteria which may produce toxins that can make you sick. The longer the rice stays at room temperature, the more likely that it will make you sick. So, it's best to store it in the fridge within an hour of cooking.
Read more: Can reheating rice cause food poisoning? from NHS
So, why is this coming out now? As far back as 2015, Infection Control Today said that the number of food poisoning cases caused by Bacillus cereus had steadily been increasing in Europe. The symptoms of this food poisoning are uncomfortable (read: diarrhea, nausea, vomiting) but "usually not life-threatening."
Health professionals suggest when making rice to "ensure food is maintained either at a temperature above 60°C/140°F or refrigerated to cool. Cooked foods that will not be immediately eaten should be stored by refrigerating or freezing, and remember — reheating it won't help if it's been left out. (At least, with B. Cereus.) The fridge is your friend, folks.
For more general food tips from storage to prep, check out the CDC's Food Safety section.
Source: Read Full Article