Get this: Removing junk mail, holiday cards and event invites from the picture, the typical American home receives just 10 pieces of personal mail each year, according to USPS data.
We get it. Sending a quick text, DM or email is far easier in this digital age, but there's something really personal and lovely about sending a real, physical note. And there's some pretty strong evidence that sending snail mail offers major health benefits to both the writer and the receiver.
In Journal of Happiness Studies research performed at Kent State University, those who wrote just three letters of gratitude during one month to friends, co-workers or loved ones reported lower rates of depressive symptoms and increased happiness. From the opposite side, small gestures (like a note expressing compassion, sympathy or joy) has been proven to make the recipient feel more loved and less lonely.
So it's great for your mental health, and now, the USPS is giving a subtle nudge to help us all stay physically healthy too. The newest line of 55-cent Fruits and Vegetables Forever Stamps ($11 per book of 20, store.usps.com) features 10 still life portraits of garden goodies, including grapes, carrots, tomatoes, lemons, figs and more.
We dig 'em and are planning to stock up on these stamps to pair with these fitting and fresh fruit and veggie cards from crafty artists: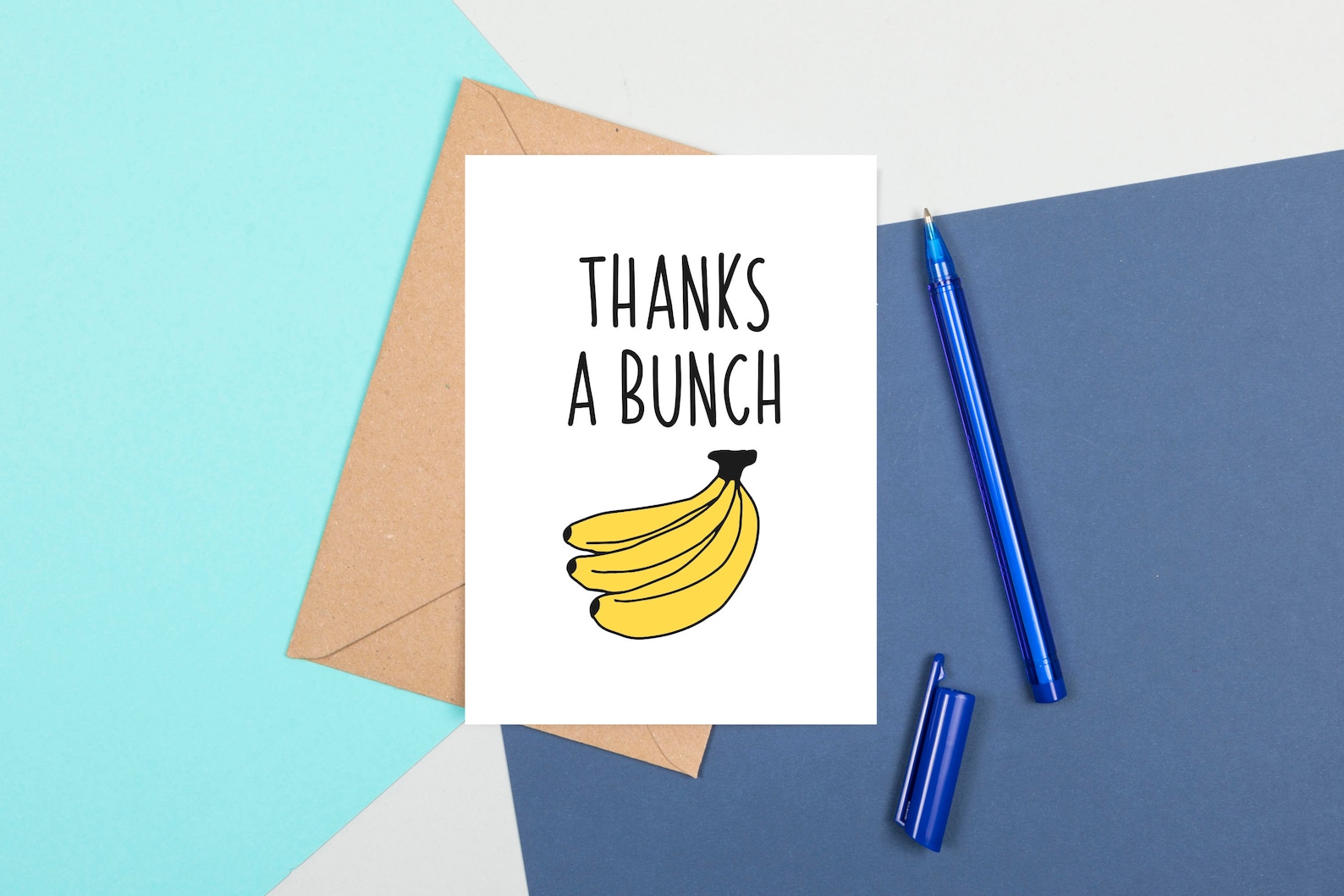 Thanks a Bunch Banana Thank You Card ($3.41, etsy.com)
You Broc Note Card ($6, etsy.com)
Power Veggies Card ($3.50, etsy.com)
Please Romaine Calm Greeting Card ($4.50, etsy.com)
I Miss You a Bunch Greeting Card ($4, xolp.com)
6-Pack Fruit and Veggie Thank You Cards ($16, etsy.com)
You're My Perfect Half Avocado Greeting Card ($5, etsy.com)
This story originally appeared on EatingWell.
Source: Read Full Article