Snack lovers, I hope you're ready, because today's the day I'm sure you've all been waiting for. National Popcorn Day, which can also be known as the best snack day ever, is finally here and if you know like I know, that means it's time to pile up on the steals and deals that most brands divvy out for the day.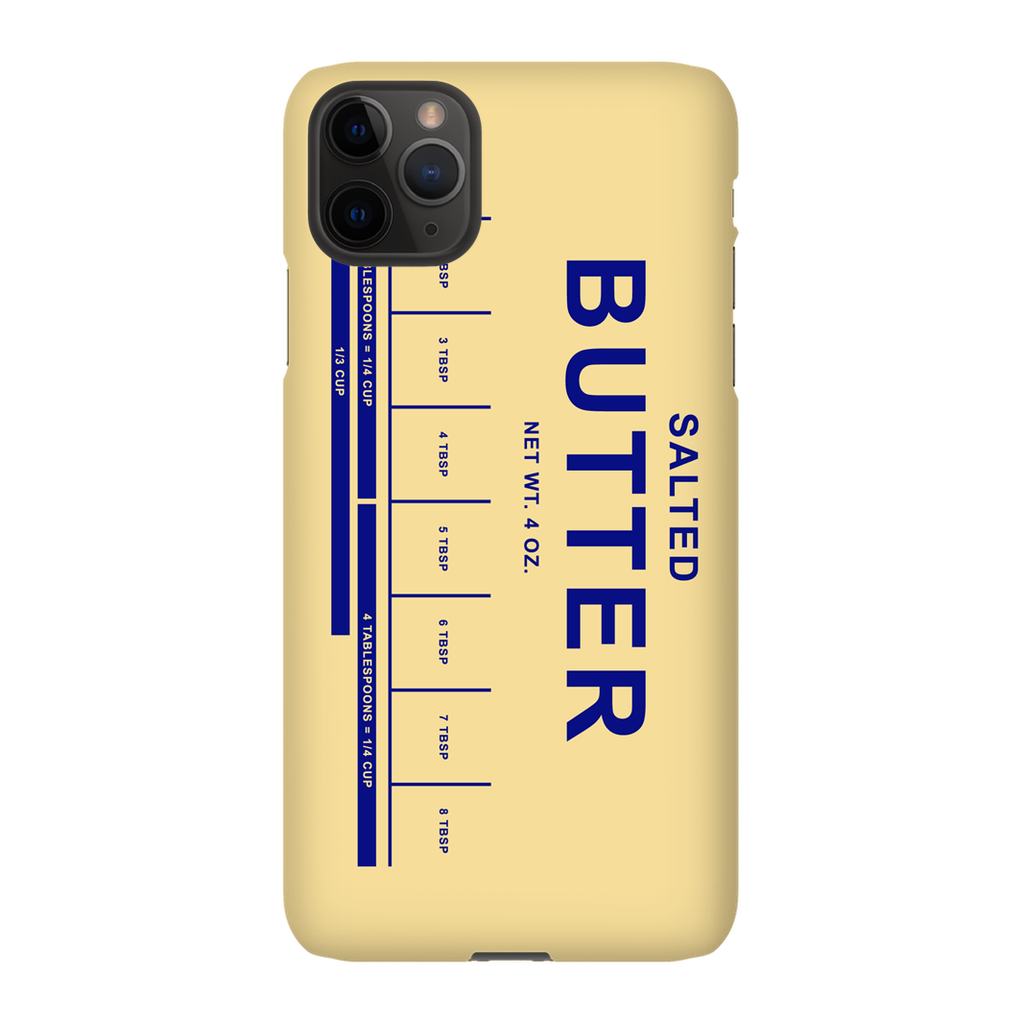 Butter Phone Case [Phone Model for Case : iPhone XR]
One of the best things about National Popcorn Day—and most food holidays in general—is the fact that you get the opportunity to try something new or try something that you've been eyeing a discounted price. It doesn't matter if you're more of a traditional popcorn lover and like to slather on the butter, or if you are looking for a fresh new take on America's favorite snack; with so many brands available now, there are plenty of options for everyone.And honestly, who wouldn't want that?
Whatever it is that you're looking for though, there's "no butter pop" for National Popcorn Day than these deals.
Can't snag them during their designated time frame? Try spicing up your own popcorn with a few hacks to upgrade your microwave popcorn or making things sweet with this Cookie Monster popcorn recipe.
Snack Pop Coated Popcorn
If you haven't had the chance to try anything from the Snack Pop brand just yet, now is the perfect chance to experience some true sweet and savory goodness. From January 19 until the end of March, Snack Pop will be offering 20 percent off to customers who place orders online for any of their flavors, including the Oreo Cookie Pop, M&M's Candy Pop, Chips Ahoy Cookie Pop, Twix Candy Pop, and more. Prices start at $7.98 per 20-oz. two packs and Delish readers can redeem this deal by using the code "Delish20" at checkout. Additionally, a portion of all Snack Pop proceeds will be donated to the Ryan Seacrest Foundation across all flavor varieties throughout the year.
Major's Project Pop
Small businesses need love, too, and Major's Project Pop is definitely worth the support. Vegan and organic, this popcorn comes in multiple flavors and is packed with big flavor. What's even better is the brand—which is also gluten-free and nut-free—is giving one lucky winner the opportunity to win their healthy-ish popcorn (and some cool merch!) for an entire year. To enter the giveaway, all you have to do is make an online popcorn purchase for any of their flavors on January 19. It's that simple. The brand will announce the winner via Instagram on Thursday, January 21 at 7 p.m. EST.
Garrett Popcorn Shops
Love the popcorn from Garrett Popcorn Shops? Well, you're in luck! Up until January 24 at 11:59 p.m. CST, the beloved brand is giving customers 20 percent off of all of their popcorn brands if you purchase online. There's no code required to cash in the deal, but it's good to know that this offer isn't valid for purchasing gift cards, buying any of their deliciously sweet Frango chocolate items, nor can it be combined with any other offers or deals. Sorry, y'all.
Quinn Popcorn
To encourage more fun nights at-home this year, Quinn Popcorn is offering $5 off of their fan-favorite Movie Night Popcorn Box. Filled with nine bags of Quinn Popcorn's non-GMO organic kernels, nine packets of oil, seasoning packets for three flavors (real butter & sea salt, aged parmesan & rosemary, and white cheddar & sea salt), and activities like movie night bingo, trivia, word searches, and crafts, this is the perfect box to nab for your next family night. All you need to do is enter the code "PopcornDay" to redeem your savings. The deal, however, is only valid on National Popcorn Day.
Pop On The Block

Ever wanted to try banana popcorn? What about a toffee macchiato latte popcorn flavor? Well, Pop On The Block—a family-owned small business—can make tasting those flavors (and more) a reality for you. Offering up more than 50 flavors that are spicy, savory, and sweet, this brand's got a flavor for everyone to enjoy. If that sounds like something that would please your palate, then you'll want to take advantage of the brand's BOGO deal going on now. Customers who order any bag of popcorn online will receive a large bag of five-star popcorn for free. No code is necessary.
The Popcorn Factory
If one bag of popcorn isn't enough for you, then you'll want to cash in on this unforgettable deal from The Popcorn Factory. Valid through January 19, the brand is offering online customers 20 percent off popcorn tins in this exclusive collection, so you'll have more than enough to share or store for a little longer. Just use the code "20TINS" when checking out.
LesserEvil Organic Popcorn
From January 19 to January 21, you can nab a BOGO deal on LesserEvil's website to enjoy their organic popcorn. All you need to do is buy any of their delicious popcorn products—which includes flavors like Himalayan gold, Himalayan sweetness, avocado, and more—or cases and the buy one get one half-off deal will be applied at checkout. Unfortunately though, this deal excludes both seasonal and holiday flavors. Bummer.
Source: Read Full Article