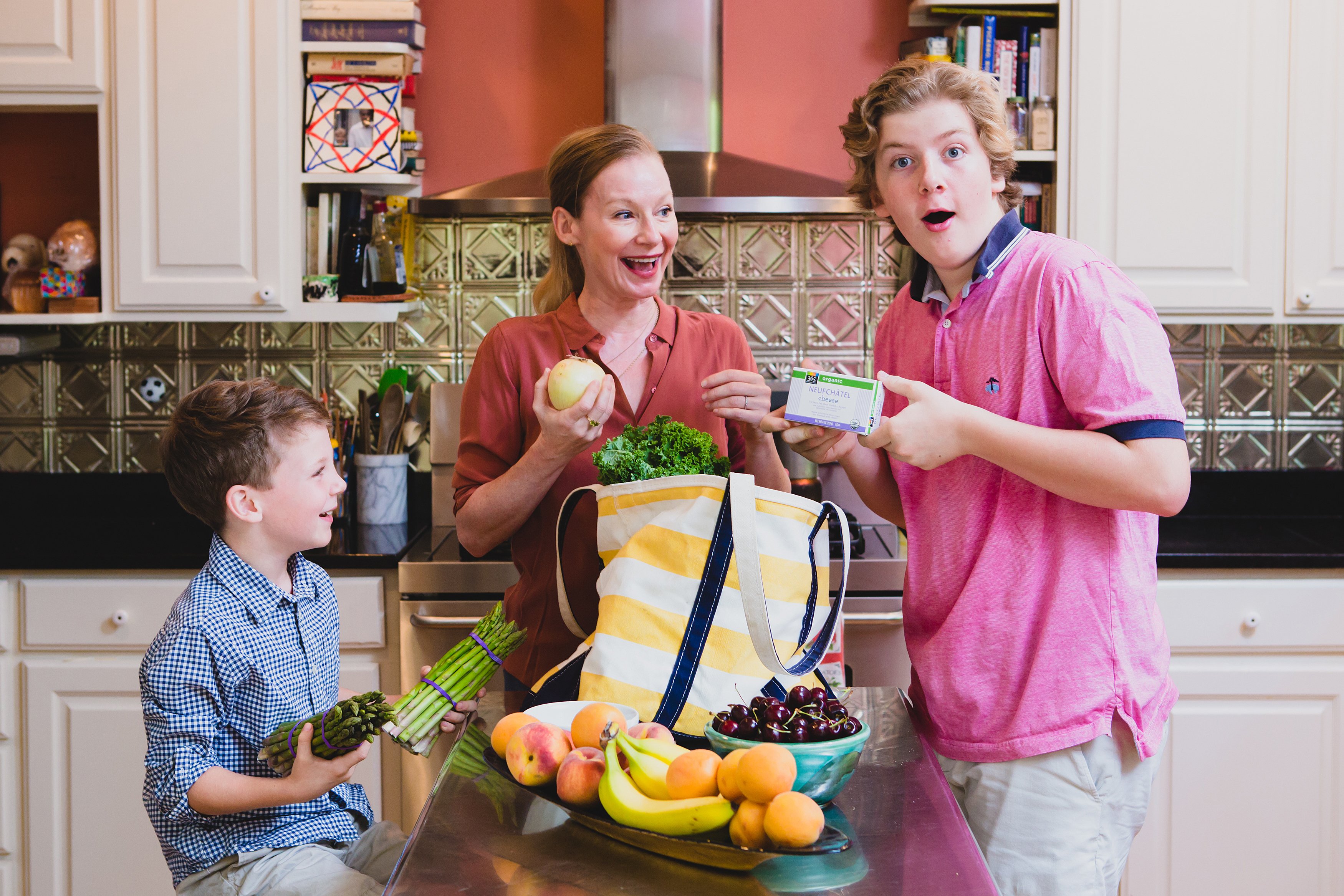 Welcome to "Ask Kitchn," where our editors put their heads together and answer reader questions. While we can't answer every email, we thought it would be fun to let you into our team chat a couple of times a month. Want to ask us something? Email [email protected]
Dear Kitchn Editors,
I have four teenagers that love to eat a lot! You have been the only site I can find to have posted things such as, "How to Make a Rotisserie Chicken Last All Week," and I need all the ideas I can get like this for a bigger family! I would love to get more ideas, especially for meat-heavy dishes. I have a budget of approximately $350 per month, give or take. Any help or recipes would be so appreciated! Grateful mom.
Thanks!
Suzanne
Lauren Masur: Costco's rotisserie chickens! They've pledged to never charge more than $5 … for now.
Lisa: Anything with a big ol' base of rice and beans!
Kelli: The first thing that immediately comes to mind are these slow cooker drop dinners! These are super easy to pull off, cook all day, and easily feed four hungry teenagers. There are meat and vegetarian options, and all five recipes are pretty budget-friendly.
Grace: Ooh, we have some great snapshot cooking features for Suzanne! These slow-cooker tacos only need three ingredients, can be easily doubled to serve eight, and feature a variety of proteins.
Kelli: I think tacos are also a great option because they help you stretch meat a little further.
Arie: You guys, I've made two tacos off this list and they are GOOD — especially love the BBQ one.
Grace: This slow cooker pulled pork can be made into tacos, barbecue sandwiches, stuffed into baked potatoes, etc.
Sheela: For breakfast, Meghan's one by five breakfast strategy comes to mind!
Faith: I would also like to take a moment to call out one of my favorite subreddits, Eat Cheap and Healthy — it's a gold mine of good ideas and community around this very question. (Start with their top posts of all time.)
Grace: This baked ziti is great because you can switch it up from week to week (add cooked vegetables, or a pound of cooked ground meat or sausage), it serves eight to 10, and you can make it in advance then pop it in the freezer.
Meghan: I second Grace's pulled pork suggestion! Pork shoulder is reliably cheap for a big cut. You can cook it all day on Sunday and then dress it up throughout the week for breakfasts, lunches, and dinners.
Faith: Have we mentioned one-pot pastas yet? So easy and super teen-friendly, IMO. Both on stove and in Instant Pot.
Arie: Great idea! There's this one on the stove, and this for the Instant Pot. My brothers and I ate SO much pasta when we were kids.
Meghan: This Instant Pot spaghetti would be a good one for those teens to master themselves.
Arie: I think our most recent Miracle Meal recipe would also work here — especially if you're a fan of rotisserie chicken.
Meghan: But Suzanne asked specifically for proteins she could prep in bulk and then stretch throughout the week. Pork chops are kind of an unsung hero of that category, because they are inexpensive and quick-cooking, so she could brine or marinate a bunch on the weekend and cook them up throughout the week with different veggies and grains. Here are some ideas.
Faith: Meghan, what else would you add, besides the haloed, hallowed, all-purpose chicken thighs?
Meghan: I have been, as one does, thinking a lot about meatballs!
Faith: Ooh
Meghan: Frozen or homemade, but homemade can be especially thrifty if you use a mix of ground meats and stretch them a bit with grated veggies. And if you roast them in the oven they are a bit homely, but the prep is easier and then you can reheat them in oil for crispness or in sauces throughout the week.
Faith: I love oven-roasted meatballs! They smoke up the joint but so worth it. I also feel that, regardless of type of meat, the word pulled is really important — any shredded, pulled, or chopped meat in a sauce will inherently stretch and be more satisfying. It's also a way to work in veggies.
I would encourage Suzanne to look for all sorts of recipes that are "ragù" "Bolognese" "meat sauce" — not just super classic Italian ones, but anything that works on this principle of braising a little meat in a lot of sauce.
Arie: Ooh like this ragù, Faith?
Faith: Yeah!
Do you have any recipes suggestions for Suzanne? Sound off in the comments!
Source: Read Full Article