Charli D'Amelio, if you somehow have no idea who I'm talking about, is the most followed person on TikTok. She makes dancing videos and daily vlog-type videos, many of which included her frequent trips to Dunkin' for an iced coffee. Her love for the brand helped her land a collab with them last year, and the latest drink on the menu inspired by the TikTok sensation is the Charli Cold Foam that features Dunkin' Cold Brew with three pumps of caramel, Sweet Cold Foam, and cinnamon sugar on top.
To celebrate the new beverage and Charli's loyalty to Dunkin' coffee, there is a brand new line of merch that will be available online starting today. The collection will include shoelaces, scrunchies, a tap handle, a key chain, a sparkly tumbler cup, a phone case, and a Dunkin' onesie to lounge in. Consider this your sign to not only finally download TikTok, but to head to Dunkin' and get yourself a Charli Cold Foam…after you order your merch online of course. You can shop the entire line of Charli x Dunkin' merch here.
Always on TikTok trolling for cooking hacks? SAME. Let's take our relationship to the next level.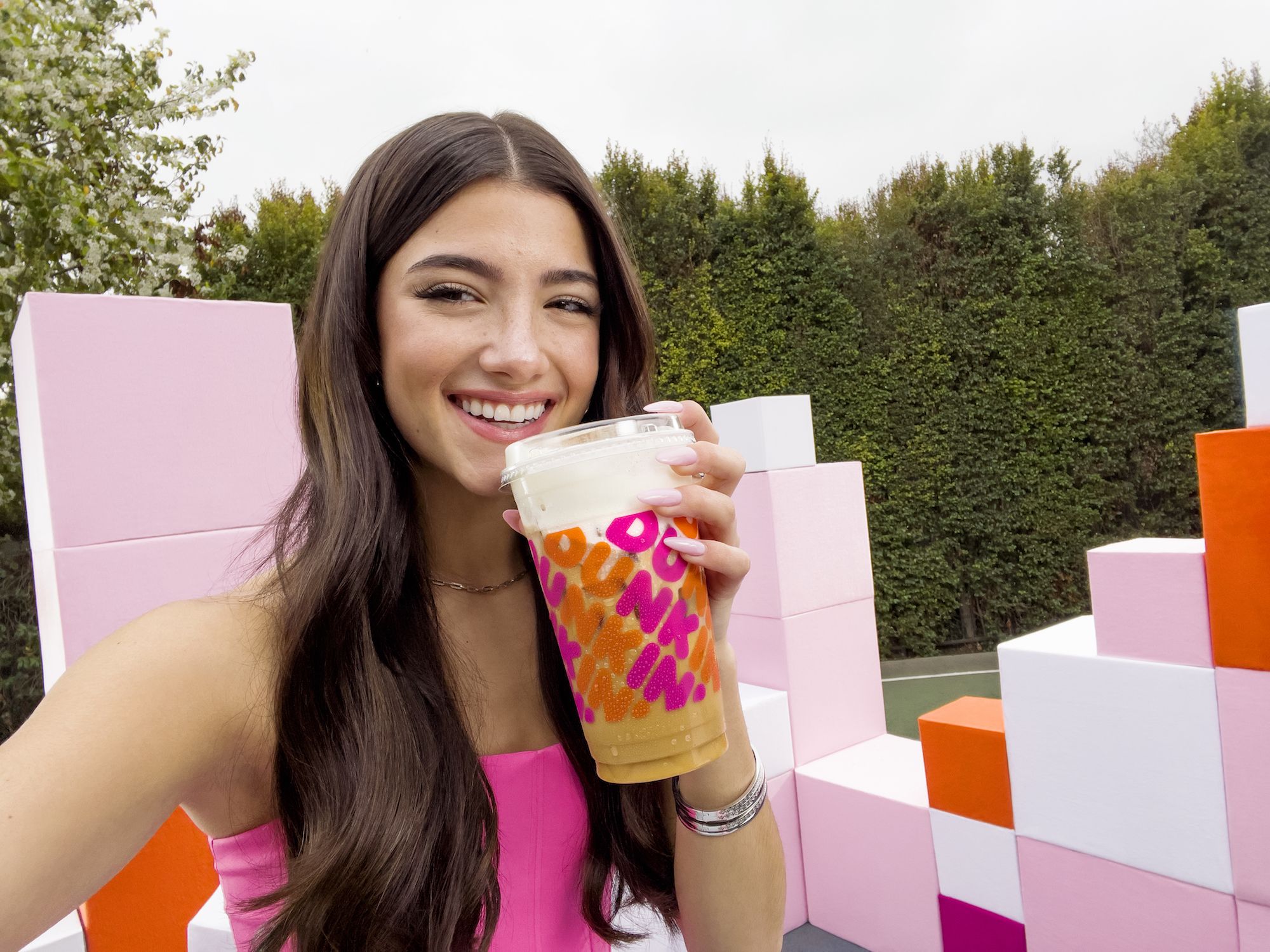 Source: Read Full Article