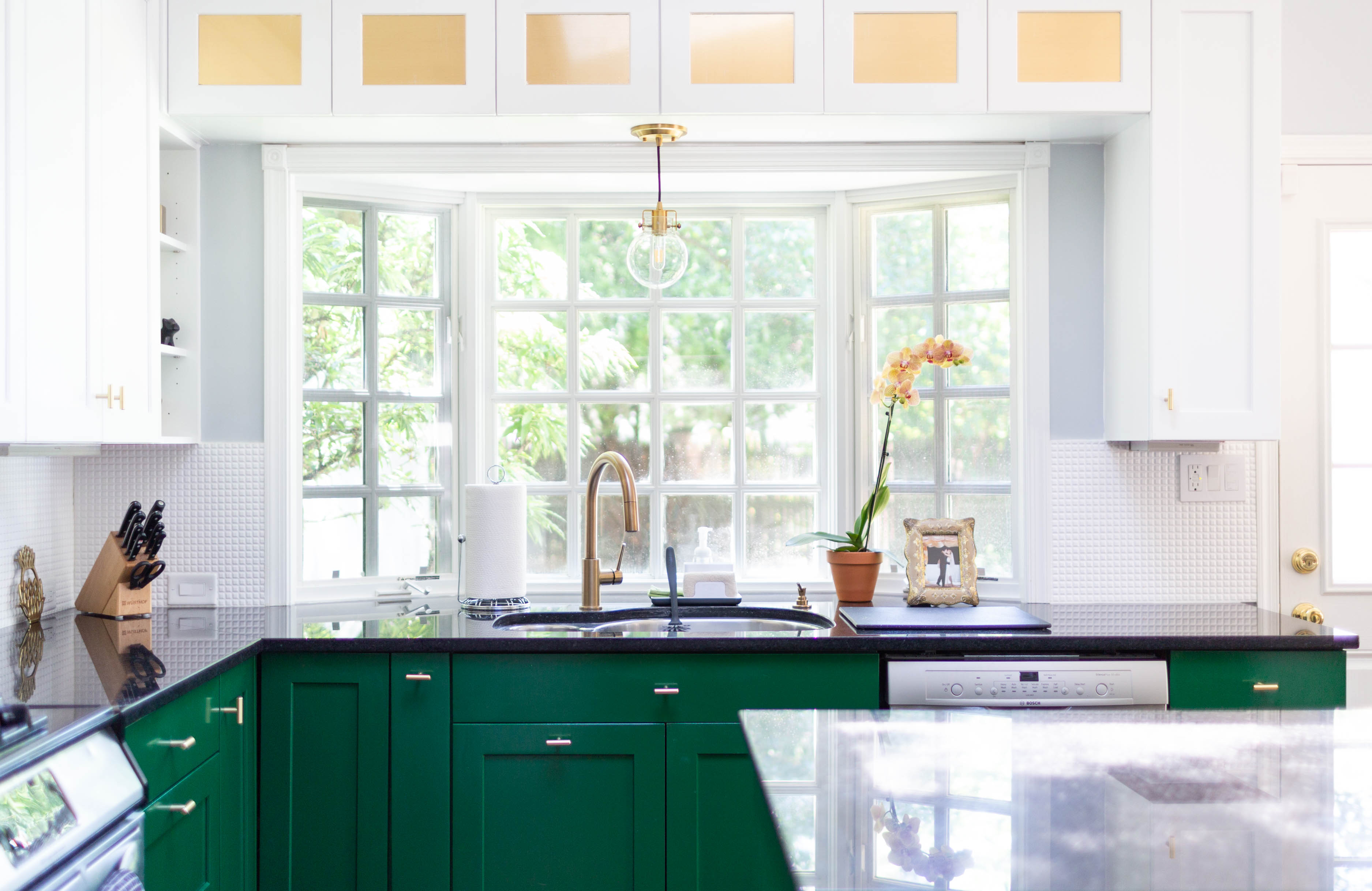 We've said it before and we'll say it again: drawers are way better than cabinets. Particularly when we're talking about lower cabinets. Seriously, who thinks those cavernous boxes are a good idea? They're dark and impossible to access! The only way to improve these spaces? Outfit them with pull-out drawers, shelves, and organizers.
If you're not sure where to find these things, you've come to the right place. We've rounded up the best sources that'll help you take your lower kitchen cabinets to the next level. Here goes.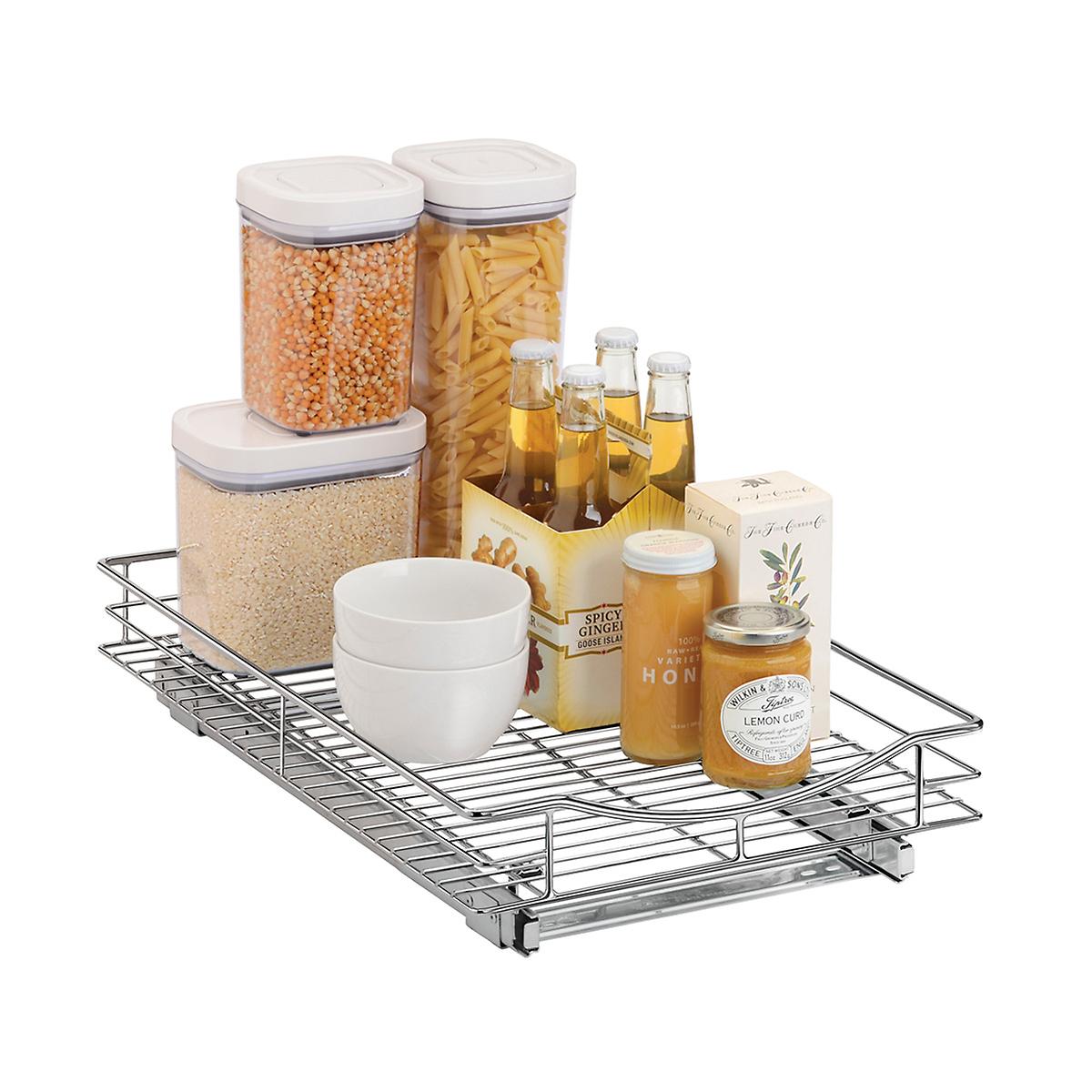 1. The Container Store
This organizing superstore has an in-house brand that offers chrome ($45 – $60) and bamboo ($55 – $70) pull-out cabinet drawers.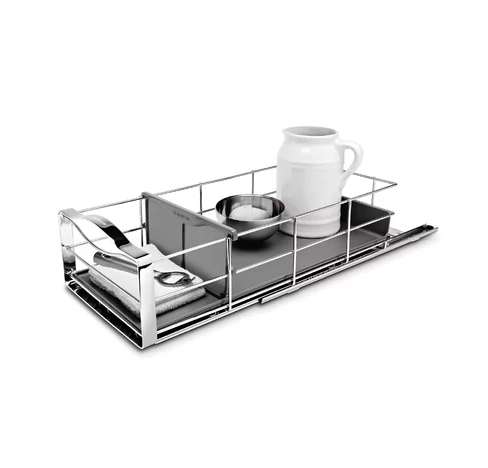 2. SimpleHuman
You can find SimpleHuman products at a number of big box stores, including Bed, Bath and Beyond and The Container Store. Their pull-out organizers (from $40) are made from heavy-gauge stainless steel that can hold up to 20 pounds, so they're super durable.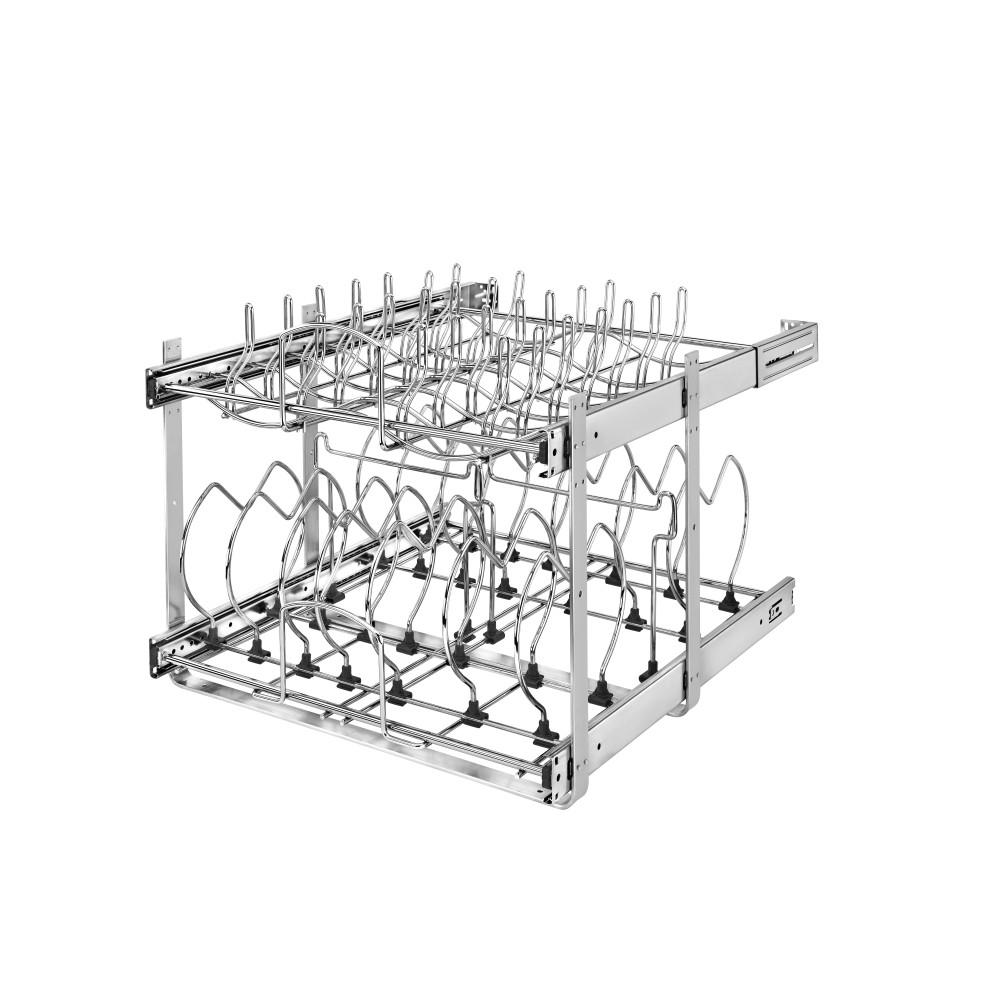 3. Rev-a-Shelf
You'll find all sorts of sliding, rolling, and pull-out organizers from this brand. Look for regular base cabinet pull-outs, corner units, cookware organizers, and even trash can holders. Home Depot has a bunch of options, and so does Lowe's.
4. Shelf Genie
This site does custom pull-out solutions, so you get exactly what you want and need. You can't just order pull-out systems a la carte, but the first design appointment and assessment is free.
5. Shelves That Slide
As their name implies, this company specializes in semi-custom sliding shelves, which they say are very install-it-yourself friendly. For their pull-out kitchen shelves (starting at $38), choose your desired shelf depth, mounting style, and slide type.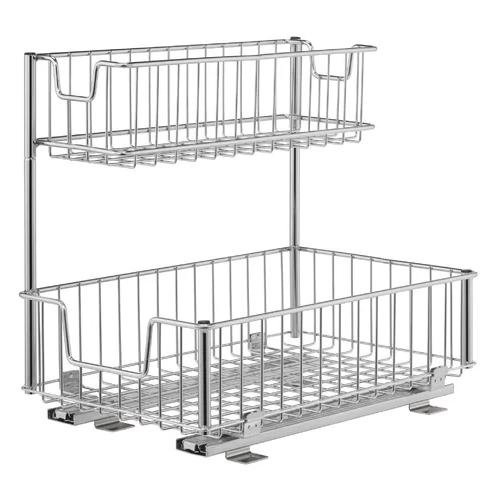 6. Wayfair
This online store has a solid collection of pull-out organizers for cabinets (upper and lower) and pantries. It's got all the brands covered and you can usually find them on sale, too. You may especially love this option, which fits around the plumbing ni your cabinets under the sink.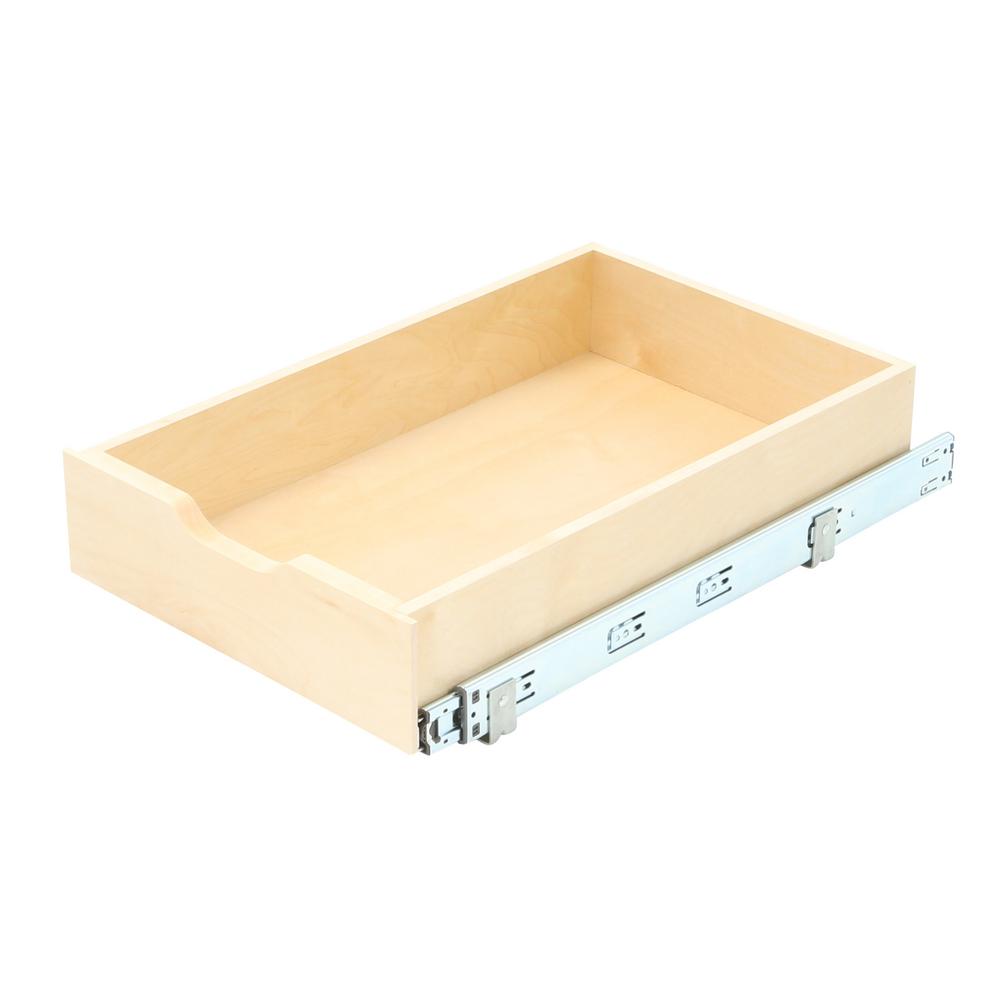 7. The Home Depot
Don't forget about this big box store, which carries a variety of pull-out shelving from brands like ClosetMaid, Rev-a-Shelf, and Real Solutions.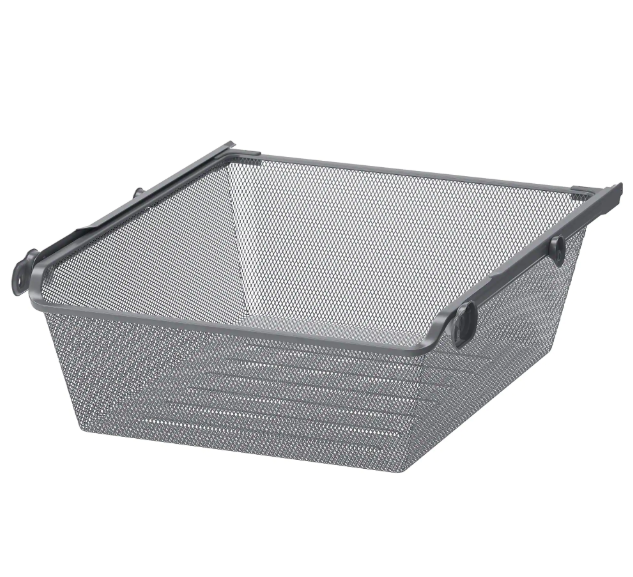 8. IKEA
As if we could leave out IKEA, which has one of the most affordable sliding cabinet drawers of the bunch. Many options are technically for closets, but a little creativity and handiwork can make them great for kitchens, too.
Do you have pull-out shelves, organizers, or drawers in your kitchen? Where did you buy them?
Source: Read Full Article